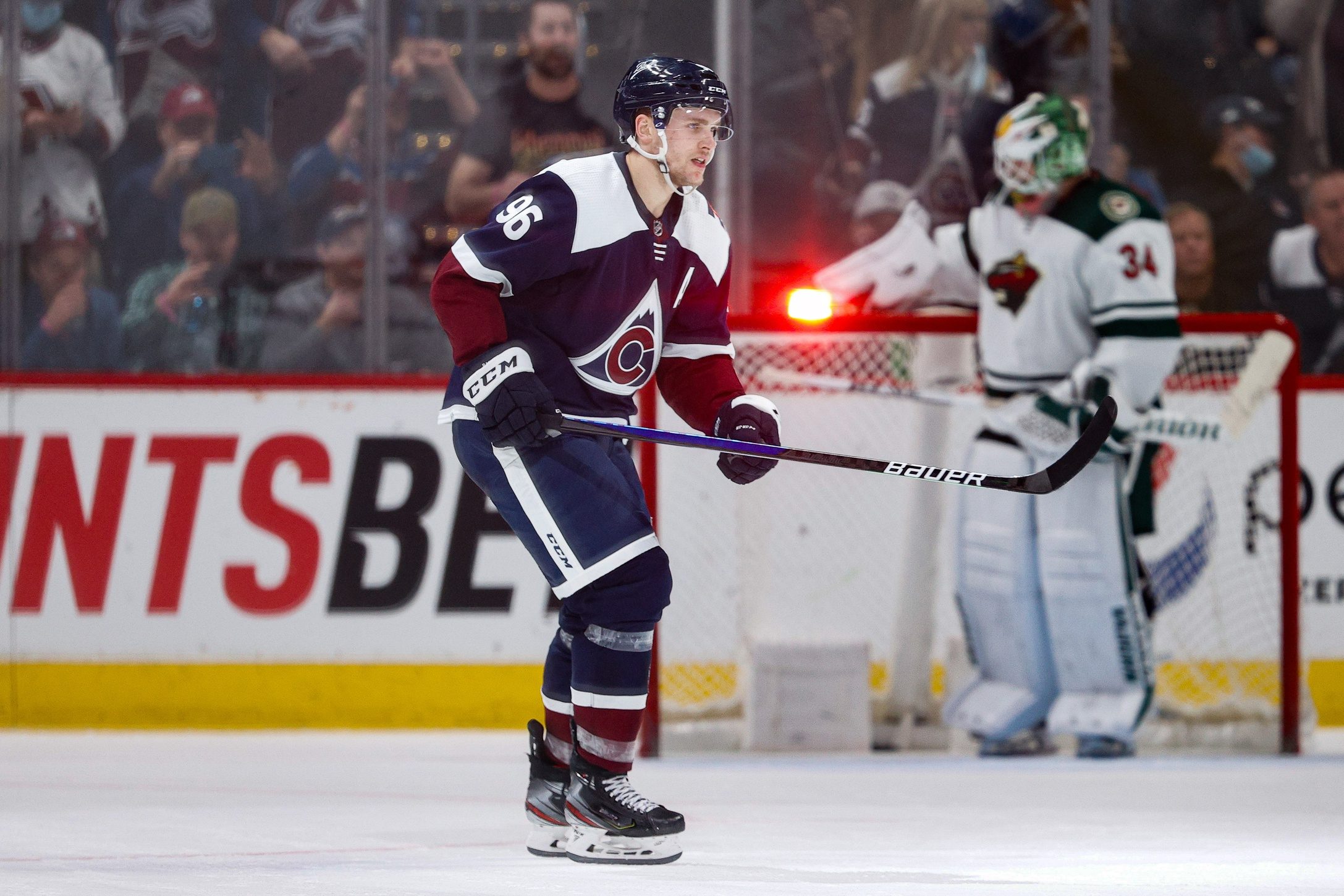 Two recent losses to the Winnipeg Jets aside, the Minnesota Wild are carrying a swagger like never before. They're grabbing attention, both locally and nationally, with many wondering if they're true Stanley Cup contenders.
For the first time in franchise history, they'll tell you they are. Kevin Fiala said of the Carolina Hurricanes minutes after Minnesota bested them Saturday night, "If they're contenders, so are we." It's a far cry from the team's previous unofficial mantra, "We have to be better."
It's big talk, but regular-season success is one thing. The issue for the Wild has always been: Can it translate to the playoffs? Minnesota has won a grand total of two playoff series since advancing to the Western Conference Finals in 2003. It's not for a lack of opportunity, either, as they've made 10 postseason trips since.
In light of that, Wild fans should forgive skepticism on the part of the hockey world. But who's right here? Is it the optimists rallying around their sixth-best-in-the-NHL .700 point percentage? Or could the people finding flaws in a hot half-season have a point?
Let's start with a recent article from Defector's Lauren Theisen. In it, she rightfully points out that the Wild are leading the league in PDO. PDO is meant to be a rough measure of luck, where a team's save percentage and shooting percentage are added up.
Shooters get hot hands or dry up, and goalies run hot and cold over short-to-medium-term stretches. In the end, though, things tend to balance out. Since the league average is 100, PDOs on the extremes will regress towards 100, especially if underlying numbers suggest otherwise.
Theisen says of Minnesota's 102.1 PDO:
This is the simplest possible red flag.... On offense, led by
Marcus Foligno
and his absurd 17 goals on 58 shots, the Wild are tied at the top with 11.6 percent of their shots crossing the line. That's how they're third in the league in goals per game despite being 12th in attempts. They're not creating a ton of chances, but they happen to be catching a lot of netminders on bad days.
That's very true. While Minnesota's 5-on-5 save percentage hovers around the middle of the league, sitting at .918. But their shooting percentage leads the league at 9.98%. Not only is that the highest in the NHL, but it would also be a top-5 season for any team dating back to 2007-08.
It's not like they're generating superior shot quality, either. In fact, they're ninth in shot attempts per hour at 5-on-5, but just 15th in expected goals (xG), which measures shot quality. They're "expected" to score 2.43 goals per hour, yet are racking 3.24 per hour -- almost a full goal above expectations.
That's where shooting comes in, and Wild players who aren't shooting out are the exception, not the rule. Foligno leads the league at 28.3%. Matt Boldy (18.4), Mats Zuccarello (18.1), Victor Rask (16.4) are way above league average. The Wild's two biggest volume shooters, Kirill Kaprizov and Ryan Hartman, are around 13.5%. Even previously snakebitten Kevin Fiala's climbed above 10%. That'll help win a lot of games.
Is it a fluke, though? If so, this has been a mighty consistent fluke for Minnesota these past three seasons. Over that time, they're tops in the league at 5-on-5, without finishing below second in any season. In all situations, which adds about another 1,000 shot attempts to the sample, they're also first in the past three years.
Could it still be a fluke? Maybe. But it isn't too hard to imagine that a team boasting talented snipers like Kaprizov and Fiala, combined with net-front presences like Foligno and Joel Eriksson Ek, may simply just have more shooting talent than most teams.
That's the biggest flaw with PDO generally. Teams like the Tampa Bay Lightning will often out-shoot the Arizona Coyotes. Especially good or bad goalies can consistently over or under-perform league averages. PDO can sniff out a flukey small sample, but if a team consistently over-performs, there may be something to it.
But again with the Wild, the problem is the playoffs. Small sample sizes are more subject to the whims of hot and cold streaks. The past two years have come up cold for Minnesota. They shot just 5.88% at 5-on-5 in their last two trips to the postseason, generating a paltry 2.13 xG per hour. If their magic shooting had been there, they may have made it. But once it evaporates in a small sample, they have little in terms of shot volume to fall back on.
Speaking of playoffs, Hockey Wilderness' Thomas Williams pointed out that the Wild's performances against playoff teams are, well, not so good.
https://twitter.com/nosalaryretaind/status/1492669050043916290
Paradoxically, it's gotten even worse despite beating Carolina since that night. The Anaheim Ducks, whom Minnesota's beaten three times, are out of the playoff picture. That leaves the Los Angeles Kings in, who split their season series with the Wild so far. They're now 9-8-2 against playoff teams.
Worse yet, let's take a look at some of the teams they did beat: Pittsburgh, Tampa Bay, Toronto, Boston, Washington, New York Rangers, Carolina. Notice a theme? They're all Eastern Conference teams. That somehow leaves them with only two wins over the West's playoff teams. Both LA and Edmonton, by the way, are right on the playoff bubble.
Call it a small sample size, call it a fluke, it doesn't really matter. If they can't find a way to beat these teams — and remember, they won just 10 of 24 games against playoff teams last year — that's a major problem in the Western Conference playoffs.
Especially since teams are only starting to build up for the playoffs. The Edmonton Oilers signed Evander Kane for the stretch run, who now has six points in eight games. The Calgary Flames just brought in Tyler Toffoli, an impactful goal-scoring forward. Now-healthy star center Jack Eichel just made his debut for the Vegas Golden Knights. What other tricks do these teams have up their sleeves, with big-ticket names like Claude Giroux, Joe Pavelski, Tomas Hertl, Jakob Chychrun, and more potentially available?
Will the Wild partake in this arms race? It's looking increasingly unlikely. The Athletic's Michael Russo speculates that a depth forward is likely in the cards, barring a massive slump or devastating injury. Pierre LeBrun also spoke to general manager Bill Guerin and came away with the impression "[Guerin will] only do something if it totally makes sense price-wise. Otherwise, he's fine with his team as is."
Potentially recalling star center prospect Marco Rossi didn't come up in either article. Make of that what you will.
The Wild have elite results through 45 games, built on their shooting and depth. They'll absolutely make the playoffs because of this. That's not enough, though. Minnesota's had team after team that disappoints in the playoffs. They have to make some noise this year before cap constraints threaten to break up their best roster ever.
With that said, it should be extremely concerning that both their biggest strengths may become vulnerable or chipped away as May nears. Lights-out shooting is great, and the Wild can repeat it in the longer run, but in a seven-game series? Who knows? And it doesn't matter how much more forward depth Minnesota has over other teams currently if they stand pat while other contenders gain ground.
Can you look at the Wild and reasonably call them contenders? Sure. But there are some red flags present that are covered up by their recent 11-2-1 run. Minnesota will likely have to find ways to generate more shot volume to truly hang with the NHL's elite, and they aren't likely to do that by staying the course over the next five weeks.
Thanks to EvolvingWild for their help in preparing this piece. All data from Evolving Hockey unless otherwise stated.