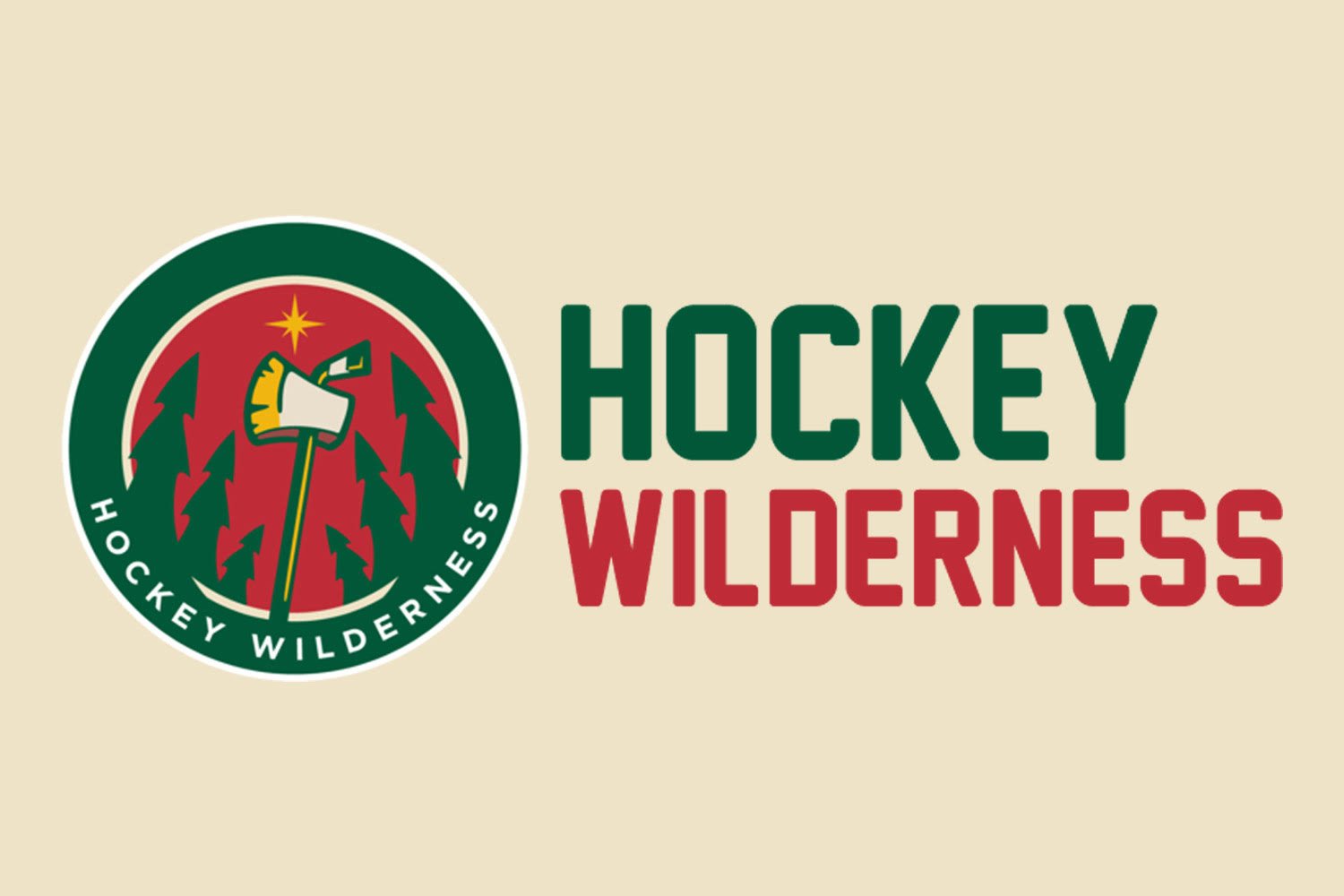 DES MOINES, Iowa - Admittedly, the headline might be a bit inflammatory, considering that Iowa was just in 2nd place a week agro. After collecting one point against the Grand Rapids Griffins (Detroit) in a two game set, the Chicago Wolves (Vegas/St. Louis) taking care of business against two playoff caliber teams, and the Rockford IceHogs (Chicago) taking down the Texas Stars (Dallas), the Wild are now clinging to the fourth seed in the Central by just one point.
Not to throw too far back, but Iowa's last regulation win came over a fringe playoff team, the Texas Stars.
It was an ugly win over a squad that was playing refined hockey, but their third game in three days. Iowa head coach, Derek Lalonde, praised the Stars' look, their consistency, and overall execution. However, he also pointed out that the lack of rest in the opposition was apparent.
Iowa netminder, Niklas Svedberg, admitted that in the locker room following the same game that while the team knew they had a victory, it was far from their best game.
Turning back to Newsy, he gave a very honest assessment that this particular group will be a hard one to "elevate" to the status and caliber that Derek Laxdall has already done with the Dallas-affiliate.
The Des Moines-based club has essentially been playing playoff hockey since the calendar turned to 2018. It appeared as if Iowa was consistently either in 2nd or 6th place as 1st and 7th seem more or less solidified by the Manitoba Moose (Winnipeg) and the Cleveland Monsters (Columbus), respectively.
Even more daunting are the 16 games that will be played in the month of March - Iowa's largest workload of the season where they'll play just one game against a team that has a losing record (as of Mar. 1st).
In attending practices throughout the season, Lalonde has mentioned on more than one occasion that their January-February sessions as a group were critical given that there wouldn't be much practice time in March.
Their longest respite will be a three day break sandwiched between two exhaustive stretches of three games in three days.
Iowa's head coach professed that although this is a very talented group - as showcased by the point production this season compared to the past - it's a team that often plays too loose, has trouble with their tracking, and still makes a lot of the same mistakes that hampered the team early in the season.
The Cavalry
The nature of the A is to get players developed and ready to control NHL minutes early on. The departure of Nick Seeler has been felt - his particular style of play is one that has served him well in his stint with Minnesota and has left a bit of a hole on the left side of Iowa's lineup.
Viktor Lööv is as dynamic of a d-man as you could want, but it's clear that his game is, more or less, puck carrying and offense. He's been paired with Ryan Murphy a few times to showcase an offensive minded approach with the puck in the OZ.
What is great about the month of March is the arrival of the college kids.
The trade of Mike Reilly to the Canadiens for a 2018, 5th round pick opened up yet another contract spot for Wild General Manager Chuck Fletcher to sign another incoming rookie.
Louie Belpedio would be a welcome addition to David Cunniff's power play that finished February with a 16.3 percent success rate (their success for the season has been 19.2 percent) - their worst night was an 0-for-6 effort against Texas (Dallas).
The senior captain of Miami is a former National Development product, but the downside is that he's right-handed, so that hole left by Seeler will still persist. It might be a specified role, but goals are goals.
Also in the mix is the ever popular Jordan Greenway, who will be wrapping up his season with Boston University soon - barring a run by the Terriers in the Hockey East tournament. If you were watching the Olympics, you were probably impressed mostly by his size. Ryan Donato (Boston) and Troy Terry (Anaheim) impressed a bit more on the stat sheet, but Greenway got some much needed experience against some of the best players in the world.
Where he might fall a bit short is in his move to center at both BU and the Olympics. He's big, he plays down low, but the main concern would be with his draws. He slowly started climbing up in efficiency at BU and was above 60% before Team USA's qualifier against Slovakia. Put Greenway at center with Kurtis Gabriel and Colton Beck on the wings and there could be something.
The Good
Niklas Svedberg.
In his three combined regulation losses since his injury in mid-December, the Swedish netminder posted a .904 SV% - the most recent loss was a .939 effort against the Griffins where he stopped 31 of 33 shots. Iowa has been near the bottom of the league in shot volume, but near the top of shots conceded.
There have been times that Lalonde feels that Sveddy has "bailed" the team out when there are lapses in defensive coverage.
Since his return to the line-up on Jan. 15th (13 starts), he's posted a .941 save percentage and a 1.94 GAA - elevating his current save percentage to .922 and GAA to 2.40. Before the injury (17 starts), he was at a .905 SV% (+.017) and 2.79 GAA (-0.39). There's no arguing against the fact he has found another level to his play, something he has attributed to his work with goalie development coach, Freddie Chabot.
Depth.
This is the deepest roster that the Iowa Wild have ever had in their five year history. The result of adding a bunch of guys to the roster with some NHL experience to their name has been an explosion of offense. Iowa finished last season with 182 goals in 76 games - a 2.39 GF average.
With 22 games remaining on the schedule, the Wild already have 168 goals - a 3.11 GF average.
Where Iowa is also succeeding is in goal differential, which is currently at a +4. The team's best finish in GD was last season at a -14. The Wild also finished last season with an average of 2.58 goals given up per night.
However, Lalonde's current line-up on the plus in GD is also giving up 3.03 goals per night on average through 54 games.
There is time to tweak, but not a lot of it.
The Ominous
During the final push for the playoffs, Iowa will play nine different teams. The Wild's combined record over these squads is hopeful at 24-16-8. However, Iowa holds a winning record over just four of the nine in the group.
Their best record comes against the Monsters - a non-playoff team - who they'll play just once. Their worst is against Milwaukee, who they have to see four more times before the season is over - twice to close out the season in April.
The Wild currently lead the IceHogs in overall points by one, though Iowa has three games in hand on the Chicago-affiliate. They'll make up those three games against each other, where Iowa holds the season series at the moment at 5-3-1.
Starting on Saturday, Iowa will play a back-to-back against Manitoba, whom they have a 2-3-0 record against. Every game is critical from here on out, but after the first weekend of March, the Wild will only have to play against the Moose once more. The team to really be concerned about is Grand Rapids, who currently sit in 2nd place with 69 pts (nice).
This season, Iowa is 2-1-3 against the Detroit-affiliate and they'll play four more games from here on out. After the Wild's performance to start their road trip, it's clear that there is a certain standard in the Central that Iowa is currently having trouble reaching.
There will be no games off, and this isn't the time for losing streaks. February was pretty brutal for the club, seeing their least productive month (11 pts in 10 games) in standings points since October (6 in 9 games). March won't get any easier, so fans and the development staff will see just exactly how much resilience this team has.
A real learning moment.
Closing Thoughts
At the beginning of February, all signs were pointing to a post-season berth, whereas last year Iowa was struggling to procure the fourth seed - approaching from the bottom up. This year, it's all about righting the ship amongst the current roster with some relief coming from the addition of high level prospects playing on nerves.
It's hard to forget Luke Kunin's hat-trick in his first game in Des Moines after signing on following a great season at Wisconsin.
Iowa also recently called up Matt Caito, who was Louie Belpedio's first defensive partner at Miami when he came in as a freshman.
All else hinges on Lalonde's iteration of "tightening" up the defense. Fans can't be woebegone by the loss of Nick Seeler. At the end of the day, all hopes are directed towards the Minnesota Wild winning a Stanley Cup. If Seeler can be a part of that, then the process is all worth it. At this moment, it will be interesting to see where Brennan Menell and Carson Soucy will react to the professional intensity thrust upon them.
I think they got it.