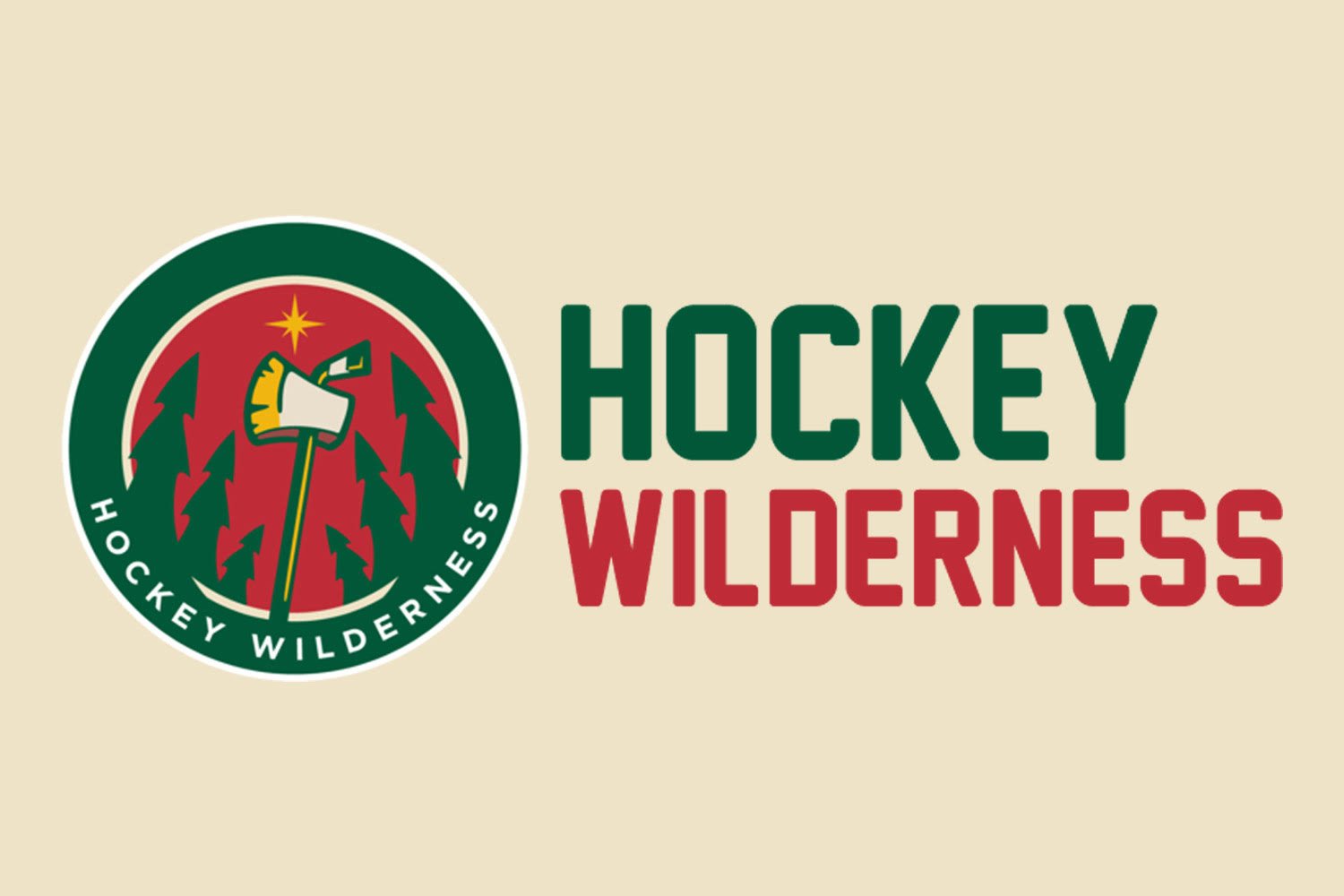 Six. It's currently the number of consecutive seasons the Minnesota Wild have qualified for the Stanley Cup Playoffs. Coincidentally, that's also the number of seasons I have written and covered the Wild for Hockey Wilderness. Like the Wild, I've had some high highs, some low points, and we never got that elusive prize at the end. And even moreso like the Minnesota Wild, their consecutive post-season streak will come to an end this April, as will my time with Hockey Wilderness. I am officially stepping away from Hockey Wilderness.
Guiding the ship for six seasons could not be done without help along the way. I first need to thank Emelie Weiner for giving me a chance. What started as a guest post during prospect camp in the summer of 2013 morphed into me taking over for her the next spring when she had to step away. It has since been something that has become part of my identity. I would meet people and explain to them that my hobby was writing about, analyzing, and sharing my passion for Minnesota Wild hockey. None of it would not have been possible if not for her trust in me that season to man the site.
I have to thank my partner in crime, Tony Abbott. He was my co-site manager early for the first few seasons, until other opportunities came knocking. One thing that I do value is our friendship that we've forged through this process together. Always there to write intriguing articles to make me think, always willing to debate without it ever turning into vitriol or anger, and someone to help pick up my slack. The Thomas Vanek Sloth Shaming article continues to be one of the funniest articles on this site in my mind, while the many articles preaching about Matt Dumba's awesomeness is something that I continue to point to when people have bad Dumba takes. When breaking news would hit and we needed an article, Tony had my back with an article that not just talked about the news, but analyzed the Mike Yeo firing, Chuck Fletcher firing, hiring Bruce Boudreau, free agents and trades, and everything in between exactly the way it needed to be analyzed. In many ways, his analysis set the tone and voice for the website. I am forever grateful. I could not have been happier for him when he got a chance with The Athletic to be able to show a national audience the smart and witty hockey analysis that I found to be so incredibly valuable. There's no way I would not have made it six seasons without his help.
To Ger Devine, who brought analytics to Hockey Wilderness. He taught me a lot about hockey analytics and how to use advanced metrics in writing without just vomiting numbers and graphs on to a document. His article about how much Jared Spurgeon impacts the Wild roster from way back in 2015 still rings true even five seasons later. Not to mention, he brought international flare from Cork, Ireland to the website's fledgling podcast. He helped immensely in the early days of my tenure to shape the strategy and voice of the site. I still get readers asking about where Ger went.
As for Barry (bjvcampbell), Chris (mntrumpterguy), and Aaron (The Noogie). These group of guys were a treat to have on my staff. When I needed them to come through for breaking news, for articles every week, and to keep the discussion fun, I could turn to them. Their help and support were invaluable. I am happy to call them my friends.
I must thank Cat Lenander. I wanted – NEEDED – women's hockey covered on the site. I wanted all aspects of Minnesota hockey covered on the site. While we've had some starts and stops with the men's programs, she has come in and covered Gopher Women's Hockey, and added Minnesota Whitecaps coverage as well, and has done so in the most reliable fashion. I could always count on her to get the story up. I couldn't be more excited for her as she chronicled an Isobel Cup winning Whitecaps team this season, and even got a couple Gophers natty championships in there as well. She'll probably hate me for thanking her so publicly, but I truly appreciate all she's done for the site.
I want to thank my past and present writing staff. At times, writing on the team became a grind, became an arduous task, and even I felt the doldrums come over me. That said, we all pressed through as a team and together we've been able to cultivate a fun community of readers. In the process we've also put together the best month of page views this site has ever seen in April of 2015, and the second-best month just this last February. Without the hard work each and every week, every game day/night, and your ability to inject your own personality into your writing, we would have never have been so successful. You are the lifeblood of the website and I hope that I did my job for you.
I want to thank Travis Hughes, former SBN NHL League manager, for helping me learn some of the ropes and letting me operate with as much autonomy as I had hoped for. To Steph Driver, the newest SBN NHL League Manager, you have just jumped right on in where Travis left off. I appreciate your help this last season.
I have to thank Michael Russo. We often used your reports as a jumping off point and a basis for the articles we've written. I know there were times the relationship we had with you wasn't great. In fact, it was downright tenuous. That said, I appreciate you offering your respect to talk through the issues we had and hope that we've since moved past any problems that we had. You've got my respect both as a writer, and as a person. Really, there's no reason that you needed to pay me any sort of time or respect, but you've given that to me and I really appreciate that.
Ben Remington and Giles Ferrell. It was an odd thing early on. On Twitter there was a lot of sniping, and a lot of consternation. When Wild Xtra was operating, it certainly felt at times like the two rival news teams from Anchorman. You helped bridge some of the communication between the two sites. You guys never felt like competition, but as friends just doing to same thing that we loved to do and that was to cover the Wild. I'd absolutely welcome the chance to do some more collaboration with you guys in the future.
I must thank my wife for allowing me to embark on tis endeavor. She's been nothing but supportive, even if annoyed at times when the season completely took over my winters for 6 months for six years. This can be a second full time job if you don't have the support from everyone. I also need to pay kudos to my kids. They've had to deal with me kicking them off the video games or their movies to turn on the game. They've had to deal with the Wild monopolizing my time during the winter months. I know my family got annoyed with me, but they accepted it and supported me through and through.
Finally, I want to thank you, the reader. This experience has offered some of the best experiences I've ever had in my life. I've met some incredible people through this. It absolutely would not have been worth it had you, the reader, not clicked on my articles, engaged in the comments section, and made the last 6 years so rewarding.
That said, fear not, I'm not shutting the door on writing. There's nothing in the works as of now, but just maybe something happens in the future. I'm also not going away. Tony and I will still be bringing you "10K Rinks Radio" and I hope to have my hands in producing more podcasts as well. I hope you continue to download and listen as you have through thick and thin.
Six seasons. I'm not even sure where I rank in terms of "longest serving site manager," on Hockey Wilderness. All I know is that I've presided over some of the most exciting times to watch, talk, and cover Wild hockey. I've been able to do some things I thought I'd never be able to do. The Stadium Series will be an experience I will never forget. There are relationships that I've cultivated through this experience. The Wild are going to be entering a new phase – a new era. Hockey Wilderness will continue on, too, just in a new phase – a new era. I just hope that I've done a good enough job to keep Hockey Wilderness a destination for Wild fans by Wild fans.
Thank you, and goodbye.