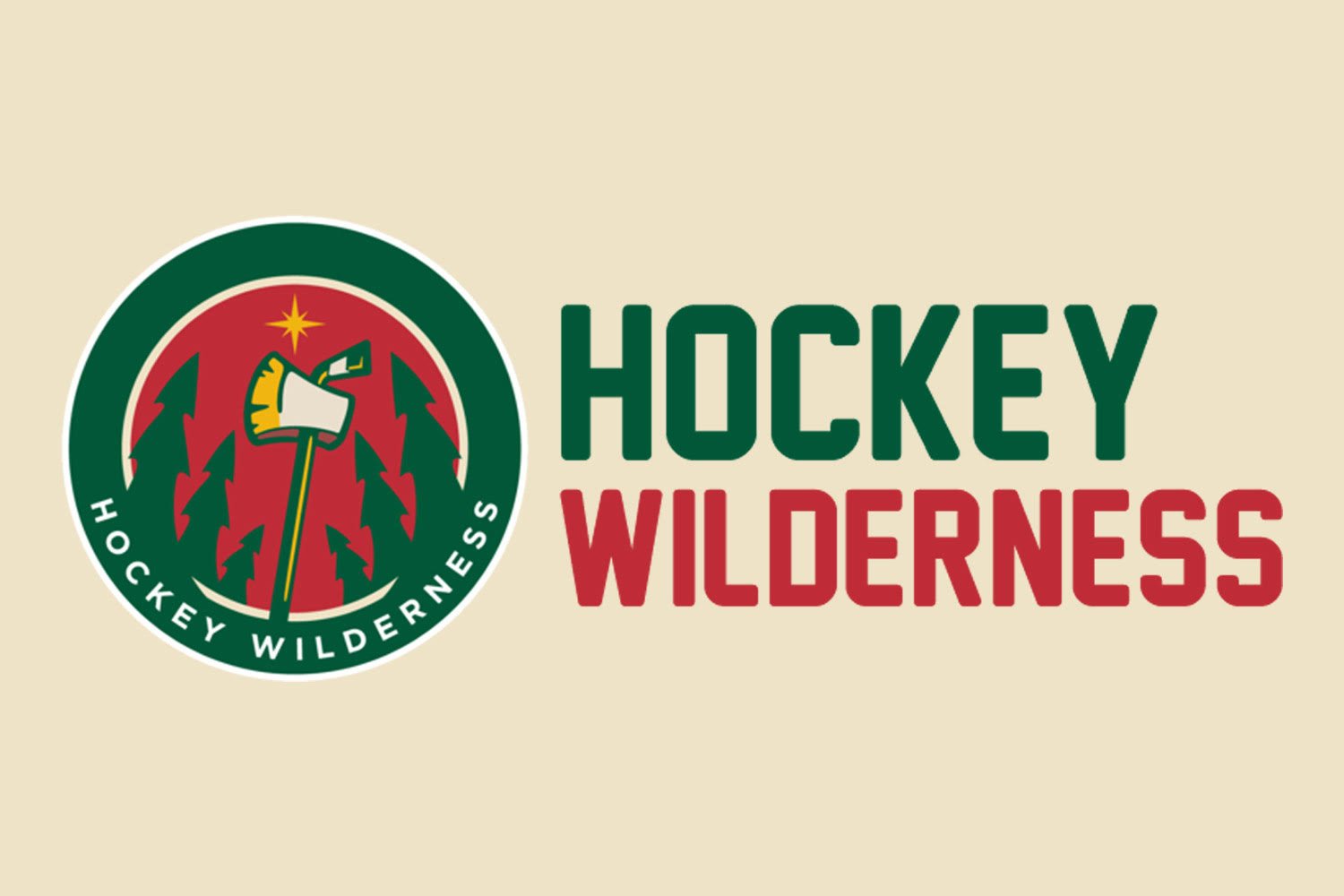 July 4, 2012 was a monumental day in Minnesota Wild history with the signings of Zach Parise and Ryan Suter to identical 13-year, $98-million dollar contracts. It reinvigorated fan interest in a team that had not been to the playoffs in five seasons, sold season tickets, and made Minnesota a more appealing destination for players. At that point, the organization had been dragging its feet, but the two signings really gave them a huge boost.
It was the beginning of a new era of Minnesota hockey. It was one filled with high hopes of a Stanley Cup (or two), with the group of young players that the GM at the time, Chuck Fletcher, had accumulated in the years prior (Mikael Granlund, Jason Zucker, Jonas Brodin, Charlie Coyle, etc.). These signings were also touted as the players that were going to help push the Wild into that next level of a championship contender.
Fast forward to seven years later in August of 2019, and things have not exactly worked out as the team had hoped. While they did have success in making the Stanley Cup playoffs for six consecutive seasons, and always being a good regular season team, they just never got over the hump.
After losing to the Winnipeg Jets in the first round of the 2018 playoffs, longtime GM Chuck Fletcher was fired by owner Craig Leipold, spurred by the repeated early exits in the postseason. The organization then hired its third GM in team history, Paul Fenton, just about a month after letting Fletcher go. There was optimism that Fenton would be able to "tweak" the roster to get them over the hump in the playoffs, and with Fenton's reputation as an excellent scout, it seemed as if the franchise was in very good hands to guide them into the future.
Now just 14 months later, Fenton has also been fired from the position of GM, and it was obvious that he did not have what it takes to be at the helm of an NHL team. Although this was a tough situation for any GM to come into, with his questionable trades and other maneuvers, the team appears to have been set back even farther than it was a year ago before they hired Fenton.
With the Wild currently in the early stages of interviews to try and find their next GM, let's take a look back at the past 7 years, through the Chuck Fletcher era and the Fenton era, and take a look at a few successes, and a few failures, that were made by each GM that have had a large impact on the current state of the team and how they got to this point.
Chuck Fletcher: The Good
Under The Radar Free Agent Signings
There are a couple key members of the current Wild team that Fletcher signed, player that were not hyped very much but have made huge positive impacts on the team. Those two are Jared Spurgeon and Eric Staal.
Spurgeon was drafted by the New York Islanders in the sixth round (156th overall) in the 2008 NHL Draft, but was not signed by the Islanders and thus became a free agent. Fletcher extended a training camp invite, and he impressed the team enough that they signed him to a three-year entry level contract in September 2010. Spurgeon has never looked back since, having played in 591 games with Minnesota, and recording 248 points (70 goals, 178 assists) over nine seasons with the team. He is exactly what a team wants in a defenseman: he's a right shot, and albeit a small defenseman, that defends with ease and rarely has a bad game. Fans could argue that picking Spurgeon up off the market was the biggest success of Fletcher's tenure in Minnesota, as Spurgeon being a mainstay on the team for nearly a decade.
The next under-the-radar, but high -mpact player that Fletcher signed is Eric Staal. Heading into free agency in 2016, there was a general feeling that teams were not overly intrigued by Staal due to his age and declining production. However, the Wild, in desperate need of a top-six center, identified Staal as a player who still had more left in the tank, and signed him to a three-year deal at $3.5 million per year. The gamble proved to work out right away in 2016-17, as Staal recorded 65 points in his first season with the team and helped lead them to a franchise record of 106 points. The 2017-18 season was his personal best though, recording 42 goals and 76 points to again lead the Wild in scoring.
While his 2018-19 season was disappointing (as was the case for the entire team), Staal did still manage to get 52 points (22 goals, 30 assists), and remains one of the best bargain free agent signings in recent NHL history, and one of the best signings in team history.
Zach Parise and Ryan Suter Signings
Fletcher helped orchestrate what remains as probably the biggest move in franchise history by signing Zach Parise and Ryan Suter to matching 13-year, $98 million deals. It was a move that propelled the team from a mediocre, non-playoff team, to a great regular-season team, and one that was consistently in the playoffs. While there are concerns over the term and cap hit of the contracts (six years remaining at $7.5 million per), and the potential for cap recapture penalties against the Wild if either player retires before the end of their contract, overall the signings were a massive net positive, as it made the Wild relevant again for the first time in half a decade. Even if Parise and Suter do not accomplish the ultimate goal of winning the Stanley Cup with Minnesota, the signings were still a good move by Fletcher that allowed the team bring their best to the ice for those first six seasons.
Hiring Bruce Boudreau As Head Coach
Following the conclusion of the 2015-16, it did not seem like the team was on its way up. In fact, it was thought that they were starting to decline after a disappointing season which saw them make the playoffs once again, but with only 87 points — one of the lowest point totals for a playoff team in the modern NHL. The Wild again lost in the first round.
Then on May 7, 2016 Boudreau was hired as the third head coach in franchise history. He proved his worth right away that first season, with the Wild being one of the best teams in the league in 2016-17. He implemented a system of a fast, potent offense along with stingy defense and great goaltending. Although Minnesota ended up falling in the first round to the St. Louis Blues, Boudreau had again worked his magic on a team not many expected much out of.
Although the next two seasons would again end in disappointment, with the team missing the playoffs altogether this past year in 2019, Boudreau was still doing well with what he was given. And let's be honest, if a coach survives the turnover of two general managers, then he must be doing something right. The decision to hire Boudreau as head coach was one of Fletcher's better moves as GM, and his impact has been clearly felt throughout the organization the past three seasons.
Chuck Fletcher: The Not-So-Good
Trading Away Too Many Draft Picks
While it is a bit hard to totally blame Fletcher on this one, picks are usually what a team uses to acquire other players to aid in a playoff run, and the Wild are a team which was all in on winning. However, the trading of draft picks has had consequences, especially since the Wild never went deep in the playoffs. They traded their first-round picks in 2013 and 2017, and second-round picks in 2014, 2016, 2017, and 2018, along with several other mid to late-round picks. This has severely limited their chances at finding late-round steals, and other high-end talent, which is a whole separate issue. By trading away so many picks and not reaching their goals, the team has been set back by missing out on the chance to inject more talent into the development system. The Wild have done better at this in the last two years with Fenton, but the trading of draft picks by Fletcher has had an impact on this team and will continue to have an impact for several years to come.
Handling Of The 2017 Expansion Draft
Heading into the Vegas expansion draft in the summer of 2017, there was plenty of speculation on whom the Wild would protect, whom they would leave out, and if they would make any side deals with Vegas. A deal did come to fruition, as Fletcher agreed to send Alex Tuch (Minnesota's 2014 first-round pick) to the Golden Knights to persuade them to select Erik Haula in the draft and stay away from players like Matt Dumba and Eric Staal. The initial reaction to the deal was positive, as no one wanted to lose Staal after his renaissance season, and Dumba had started to show signs of the player he was drafted to be. On the other side, Haula had been a good bottom-six player for the Wild, and his speed was useful in slowing down other teams' top players. As it seemed that the Wild would not be able to re-sign Haula the following year, most thought that it wasn't a huge loss. However, giving up Tuch — a first-round pick — stung. It seemed at the time that he was the least skilled of the prospects Vegas could have chosen from (Kunin, Greenway, Kaprizov).
In hindsight, the move looks like a pretty bad decision now on the part of the Wild. In his first year with Vegas, Haula tallied career highs with 29 goals and 55 points on the expansion Golden Knights while Tuch put up 37 points in 78 games played as a rookie and looked incredible in their run to the Stanley Cup Final. It looks even worse now in 2019, as Tuch registered 20 goals and 32 assists for 52 points through 74 games played for Vegas, and at times looking like a dominant power forward. The Wild could have used a young right-shot power forward who has the ability to produce offense, but unfortunately, Haula is now doing that for another team. The way Fletcher handled the expansion draft looks bad in retrospect, especially considering the player Tuch has developed into, and how much he fits the current needs of the Wild. This was a big blunder by Fletcher, no way around it.
Not Finding Star-Level Talent
If you take a look around at all the teams who have either recently won the Stanley Cup or gone deep in the playoffs, they all have one thing in common. They all have at least one "star" talent player on their team, a game-breaker than can singlehandedly change the outcome of a game. Whether that is Patrick Kane with Chicago, Sidney Crosby with Pittsburgh, Alex Ovechkin with Washington, or many others, they all have had that kind of player. And it is something that the Wild have never had, expect for possibly Marian Gaborik in his prime years.
While a team doesn't necessarily need superstar talent to be good in the regular season, it is almost always needed to win in the playoffs. Fletcher was never able to find that player, and a big reason for that is the way the team drafted — very conservatively and almost always going with the safe pick. For example, when the Wild were picking 20th overall in 2015, they were deciding between Joel Erikkson Ek and Minnesota native Brock Boeser. They chose Ek, and while he is a solid player and will likely have a long NHL career, he is the kind of player a team get to fill out their roster, not to be a foundational piece, like Boeser had turned out to be for Vancouver. Fletcher was never able to find "the guy" to help push the team over the top, when it has seemed the last few years they might have been that one player away from being legitimate Stanley Cup contenders.
Paul Fenton: The Good
Not Trading Away Draft Picks
To be perfectly honest, in his very short stint as GM of the Wild, Paul Fenton didn't do a lot of great things. However, if there was one thing that he did right, it was keeping his draft picks and not trading them away for short-term fixes. There were times when he could have been tempted to do so, such as when Dumba was injured. Fenton could have easily used their first round pick to acquire a right-shot defenseman in a trade to fill that roe and help the team get into the playoffs. Instead, he wisely kept the pick and then used it to select Matt Boldy 12th overall, who looks like a very promising prospect with high potential and significantly improves the prospect pipeline. Again, although Fenton likely won't leave too many positive footprints on the Wild organization, he did at least start to restock the prospect pool in the last two drafts with several prospects who could benefit the team down the road.
Trying To Make The Team Younger, Faster, And More Skilled
It remains to be seen if some of the trades Fenton made will have a significant positive impact on the team, but he did do well in at least trying to infuse the roster with younger players that are skilled. Ryan Donato is a young and skilled player who shots the puck a lot, which is something they desperately need. Donato looked good in his 22 games with the Wild, and notched 16 points in that span. The other young player that Fenton acquired, Kevin Fiala, did not put up the numbers that Donato did, but he did show flashes of his ability to make highly skilled plays and to also shoot the puck well. He does have a season of 20-plus goals under his belt, so there is reason to think he could do that again and keep on improving. Donato and Fiala are still both question marks because fans don't know what they will become, but at least Fenton tried to infuse the team with the youth and skill that it very much lacked.
Paul Fenton: The Not-So-Good
Trading A Proven Asset For An Unknown Commodity
This is one of the big problems with Fenton's moves this past year. He traded a proven asset in Mikael Granlund — who had been nearly a 70-point player the past two seasons — for a Kevin Fiala, who albeit did a 23-goal and 48-point season on his resume, and was the younger player. Fiala was and is still a bit of an unknown as he hasn't reached his ceiling yet, and nobody knows if he will become at least close to the player Granlund is now. The premise of this trade in itself was fine, as it is understandable that Fenton would not want to sign Granlund to a large contract extension, and he saw a solution in a young and skilled player with potential. The problem is that Fiala may only be a 40-45 point player, and while that isn't horrible, Fenton absolutely should have gotten more value in return for Granlund.
The Nino Niederreiter For Victor Rask Trade
On January 17, 2019 the Minnesota Wild traded Nino Niederreiter to the Carolina Hurricanes in exchange for Victor Rask. From the moment the news broke it was clear that Minnesota lost the trade. That was further underlined by Niederreiter's performance for the Hurricanes as he went on to record 30 points in 36 games. Rask, on the other hand, missed some time with injury and recorded a mere three points in 23 games with Minnesota.
The thing is, Niederreiter at his absolute worst was still tremendous on defense, a puck-possession guru, and produced at 0.50 points per game with Minnesota. On the other side of the trade, Rask at his worst was terrible defensively, a slow skater, and had a lackluster presence in the offensive end. The trade was a clear disaster for Fenton, as he took a solid player with a good reputation of producing and traded him for a player who had been having a horrible year, wasn't scoring, and did not skate well at all. Not only that, the Wild are now saddled with the remaining three years of Rask's contract at $4 million per season. They may buy him out after this year, but either way they will be paying Rask for several years to come, whether that's to play on the fourth line or be scratched, or to play for a completely new team or even league. This was one of those trades that will be a setback to the roster, and one of the biggest mistakes in Fenton's short tenure.
The choices outlined above by both Fletcher and then Fenton were not the only things to lead the Wild to this point, but they were the more major moves — good and bad — that have shaped this team and will for years to come. The choices weren't all bad though, and some of them were actually good and should be continued into the future by the next GM (drafting, not trading picks, etc.) Hopefully that next GM, whoever they turn out to be, has a chance to learn from and improve on the choices made by his predecessors. In the end, the next GM's goal will be setting the team back on the path toward championship contention and every choice they make will either push the team forward or lead them farther afield.