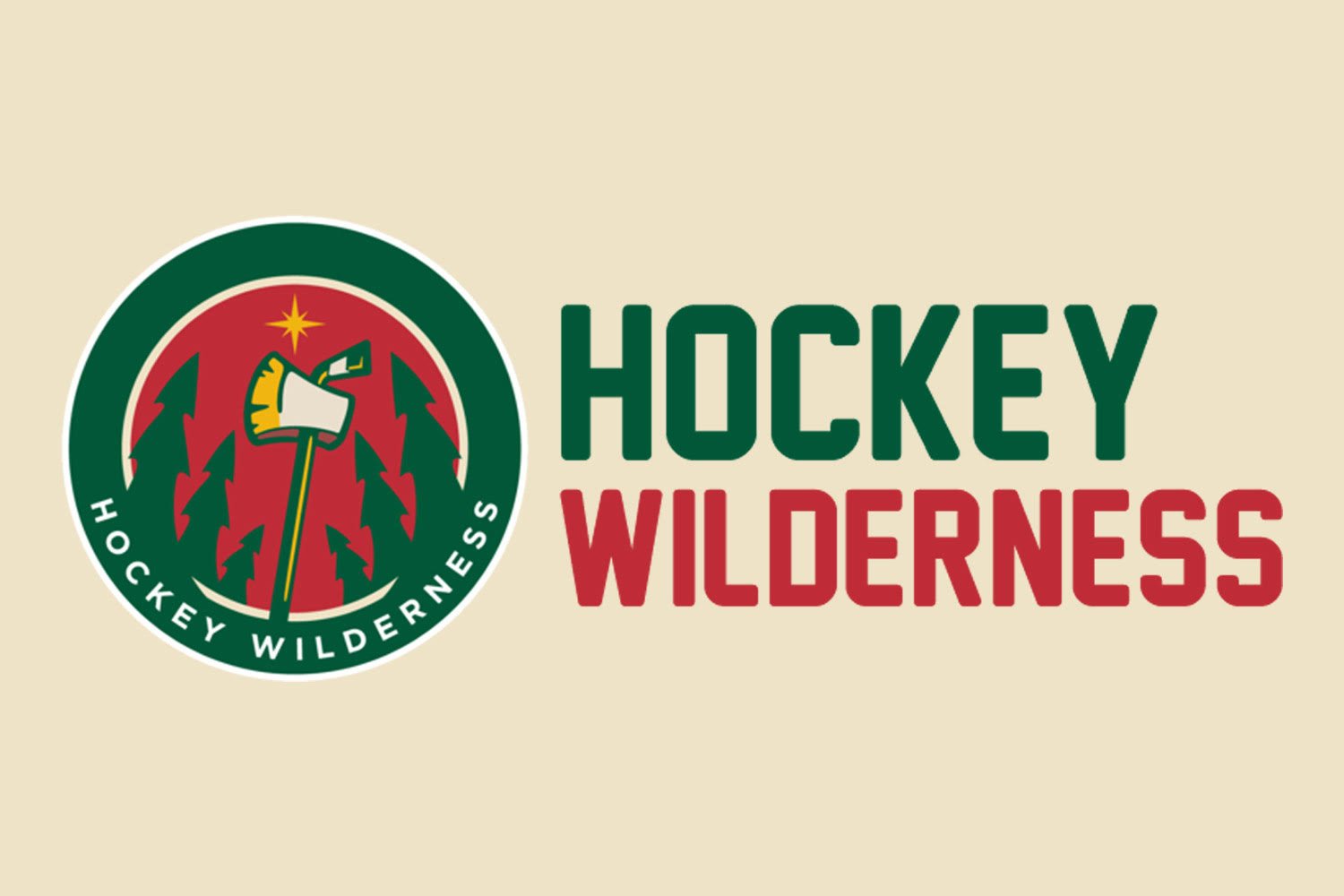 MINNESOTA WILD VS VANCOUVER CANUCKS
7:00PM Central, Xcel Energy Center, St. Paul, Minnesota
TV: Fox Sports-North
Radio: KFAN 100.3 and affiliates
Streaming: Fox Sports Go app
The ship has been righted, and now it's time to start sailing again. 
When the Wild fell behind in the third period Saturday in Calgary, it looked like we were headed for a long and ugly tailspin for this team. Already marred by injuries, Minnesota hadn't been helping itself defensively, and it was starting to look like the mental aspect of its game was going to be a lingering problem as well. We know from recent history that this team can be a bit fragile at times, particularly when losses start to pile up, so avoiding another collapse against the Flames felt imperative. But instead of letting another lead slip away and then going quietly into the Alberta night, it battled back and earned its second win of the season, making things seem a little more hunky-dory than they did just a week ago. It's a good thing too, because I'm just not ready to handle a swoon this early in the year.
All signs point to a Mikael Granlund return this evening, after he missed five straight games due to a lingering groin injury. Groinlund Granlund has been toying with returning for the better part of a week now, and it looked like his inclusion in the lineup was imminent over the weekend in either Winnipeg or Calgary, but the Wild decided to err on the side of caution and hold him out of those games as well. For tonight's contest, though, Minnesota only called up two forwards—Luke Kunin and Justin Kloos—which would give the team 12 total forwards including Granlund. Unless the team is planning to have Gustav Olofsson or Mike Reilly play forward for no good reason, it looks like Granlund will get to make his triumphant return on home ice against his brother's team. Last season's leading scorer will undoubtedly be a welcome addition.
As Bruce Boudreau told the press on Monday, the Wild needs to "Make hay when the sun shines." I've never actually understood that expression, but we can definitely hope for plenty of hay to be made over this six-game homestand, the longest of the season for the Minnesota Wild. 
Kloos, a former Gopher, is expected to make his NHL debut for the Wild tonight. #OneOfUs #KloosIsLoose #KloosChange #GetKlooser #DuckDuckKloos
VANCOUVER CANUCKS
The Canucks are at an odd spot in their lifecycle as a franchise right now. General Manager Jim Benning is acting as if he has sort of dipped his toe in the rebuilding pond, but has no interest in fully immersing his franchise in its restorative waters. While there's no doubt that Henrik and Daniel Sedin can still play, a true rebuild would mean moving on from two of the best players in franchise history and focusing on the team's young core, which does have some very talented pieces already in place. Of course that would require a contending trade partner that's willing to work with Benning to figure out a way to squeeze two $7-million cap hits onto its roster. The Sedins probably wouldn't separate, and they do have the power to say no to a trade, so such a deal would seem farfetched, especially considering that Henrik and Daniel love Vancouver and ultimately may not want to leave.
It's obvious to most of the hockey world that the time has come and gone for this team to be completely dismantled and reconstructed. What's odd is that Vancouver has this group of players that are a little too young to lead the team to contention, mixed with veterans that are a little too old to keep the team relevant. Benning did make some moves in '17, though, most notably trading away Alex Burrows and Jannik Hansen, which may indicate he's ready to finally dive into the pond once and for all.
The young pieces already in place in Vancouver definitely look like they will dominate NHL opponents for many years. The youthful line of Brock Boeser (20), Bo Horvat (22), and Sven Baertschi (25) has sixteen combined points on the season. Horvat has been nothing but impressive since debuting in 2014 and reached the 20-goal plateau for the first time last season, earning his first NHL All-Star invitation in the process. Burnsville's own Boeser, meanwhile, is getting his first true experience as a mainstay in an NHL lineup after signing with the Canucks when his UND team was bounced from the NCAA Tournament last year. Remember, he debuted against the Wild the following day and scored his first NHL goal in front of myriad family and friends. As a Burnsvillian myself, I can tell you that Boeser's is a really amazing story. He's been through a lot, despite his young age, and he's absolutely a kid that's worth rooting for.
The Canuckleheads are off to a decent start this season, with a 4-3-1 record through eight games, good enough for third place in the Pacific Division. They won their last game 4-1 against the Red Wings in Detroit.
Oh, hey! Thomas Vanek is on Vancouver now! #Vanekouver
STORYLINES
Yes, news broke this morning that Zach Parise underwent back surgery, but clearly something had to give here, because there was simply no progress being made for Minnesota's star winger. He'll be completely off the ice for a month, meaning we probably won't see him back in the lineup for two months, but at the very least, this creates a timetable for his return, assuming the surgery does what it is supposed to do.
This isn't good news by any stretch of the imagination, but I'd prefer that Zach has the operation and sits out longer to give himself a better chance of coming back at 100%, as opposed to battling through a debilitating injury all season and trying to play at 50%. Of course he's a huge part of this team, but the Wild can win without him in the relative short term, assuming that it gets its other players back in a timely fashion. And if it's any consolation, my mother had this surgery and it made an enormous difference for her, although she takes fewer crosschecks in front of the net than Parise.
Fortunately for Minnesota, its best player, Chris Stewart, has been lighting up the league like everybody expected he would. I say that tongue in cheek, of course, but it truly is incredible what he has been doing with Parise, Granlund, Nino Niederreiter, and Charlie Coyle all on the shelf. He has taken full advantage of his elevated role and is clearly playing with a ton of confidence right now, something that his coaches, teammates, and fans all hope will continue throughout the season, even if this torrid scoring pace is destined to fizzle out. With Granlund's return likely, it will be interesting to see where Boudreau slots Stewart moving forward, as he has obviously fared very well in Granlund's usual spot alongside Jason Zucker and Mikko Koivu.
Minnesota's actual best player so far this season has been Zucker, and it's not even close. He's really been the secret to Stewart's success, drawing defenders to him and finding the big man with the silky hands in good scoring positions repeatedly. That's not taking anything away from what Stewart has done, but the fact of the matter is that Zucker has been everywhere and has had a hand in the majority of Stewart's and a couple other players' tallies. With the speedster being relied upon to play a huge role for this team right now, he has shown that he is maturing into the star forward that many of us thought he could be after he scored 45 goals over the course of two seasons at the University of Denver.
The Wild had the luxury of playing in front of exceptional goaltending for the first time on Saturday, though the performance didn't come from Devan Dubnyk. Instead, Alex Stalock was absolutely outstanding and earned that victory against the Flames in every sense of the word. Sometimes for a goalie, seeing your counterpart play out of his mind can have a positive impact on your own game as well, so let's look for a nice response from Dubnyk tonight.
INJURIES
NO—Parise, Coyle, Niederreiter. YES—Granlund (I think).
The Canucks also have some serious injury woes early in the season, with Wild killer Loui Eriksson out 4-6 weeks and Alex Edler out 3-4 weeks.
The Gamethread will post at 6:30PM Central. Below is my guess at the Wild lineup, because Daily Faceoff has been updating all day. The projection for the Canucks comes from Left Wing Lock. Thanks for reading!
WILD FORWARDS
ZUCKER // KOIVU // GRANLUND
FOLIGNO // STAAL // STEWART
ENNIS // CULLEN // KUNIN
KLOOS // ERIKSSON EK // WINNIK
WILD DEFENSE
SUTER // SPURGEON
BRODIN // REILLY
QUINCEY // DUMBA
CANUCKS FORWARDS
BAERTSCHI // HORVAT // BOESER
SEDIN // SEDIN // VIRTANEN
GAGNER // BURMISTROV // VANEK
GRANLUND // SUTTER // DORSETT
CANUCKS DEFENSE
HUTTON // TANEV
DEL ZOTTO // GUDBRANSON
POULIOT // GAUNCE