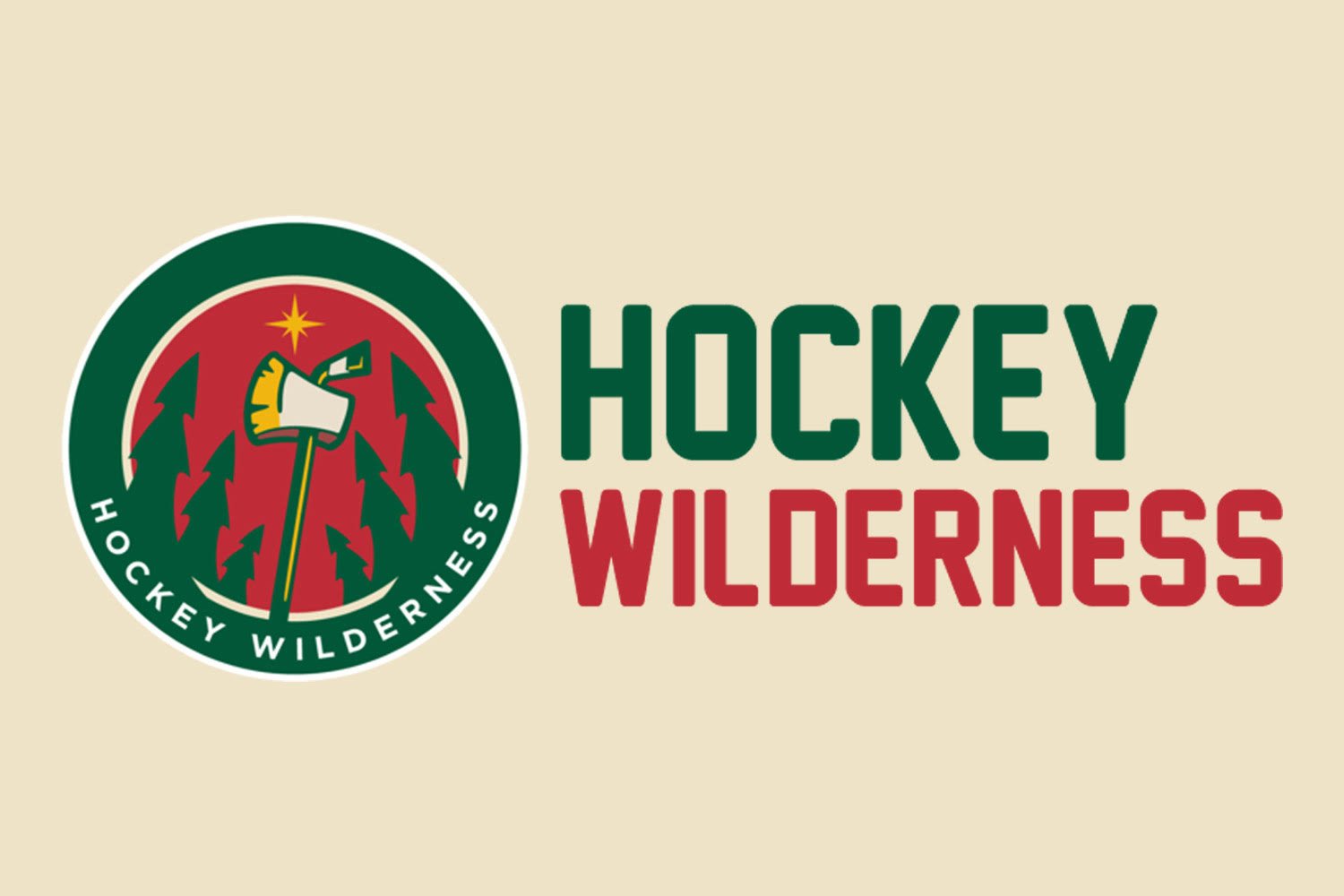 Just when you thought the Wild's game couldn't get any uglier, it goes and does something like this.  Wow, that was a terrible game to watch… again. 
Good afternoon Wilderness.  With a quick turnaround and early game tomorrow, we're going to do things a little differently today, with a brief recap of Saturday's awful loss to the Canucks and a brief preview of Sunday's game against Detroit rolled into one ELECTRIC story.  Are you excited?  I certainly am!
So… about that game against Vancouver [sighs painfully]...  I don't know what more we can say about this Wild team right now.  Things have gotten so bad, it really is starting to feel like some of Minnesota's swoons from the past few seasons, when the cold streaks would go on for so long that eventually it felt like the team would never snap out of it.  We are definitely heading into that territory now, and with the Wild laying an egg in its second game in a row, it is hard to imagine the team snapping out of its slump any time soon.
Minnesota had a few chances early and looked like the better team to start the game, but predictably failed to score.  In the closing seconds of the first period, Ryan Suter slashed Bo Horvat, which would put the Canucks on the power play to open the second.  Vancouver immediately capitalized after returning from the locker room, as Reid Boucher found a pinballing puck in front of Darcy Kuemper and slapped it home less than a minute into the period.  
A few minutes later, Chris Stewart weirdly chipped a puck up in the air and over the neutral zone, rather than gaining the red line and firing it deep.  The puck was caught at the blueline, and with the Wild hung up in a bad line change as a result, Vancouver came the other way.  Christian Folin, in his first game back from injury, failed to clear a loose puck out of the defensive zone, and Boucher ripped a shot from the top of the left circle that hit the post… or so we thought.  Seconds later, the horn sounded to stop play, and replay revealed that the puck had ricocheted off of the goal cam, so it would count as Boucher's second of the game and give Vancouver a 2-0 lead. 
Boucher's goal would then be followed up by Brock Boeser scoring his first NHL goal in his first NHL game, off a rebound by Horvat.  With the Burnsville native's entire family in attendance, Boeser's parents were welcomed into the locker room prior to the game to announce the starting lineup, which included their son.  It was a day that will not soon be forgotten by the Boeser family, and including them in the team's pre-game preparation was an awesome gesture by the Canucks organization.  Boeser looked really… really… good in his NHL debut.
Jack Skille would score Vancouver's fourth and final goal off of a faceoff at 13:37 of the second, but he would then get nailed by Charlie Coyle a few minutes later.  The hit was clean, but Skille was badly injured on the play.  The Canucks jumped to his defense and a huge melee ensued.  If anything, it was sign that Minnesota was willing to have a little bit of fight in its game, but it was tough to see Skille putting zero weight on his left ankle as he was carried off.
The Wild did finally score a couple goals in garbage time, with Ryan Suter and Eric Staal each potting meaningless goals to close out the game.
It was just not a good showing for Minnesota, another hideous effort for a team that truly stinks right now.  There was a moment in the second period, when Nino Niederreiter had a chance to get the Wild on the board and back into the game, with a prime scoring chance while Minnesota was on the power play.  Uncontested in the slot, Nino caught a pass, and as he let the shot go, his stick snapped in half.  The puck slowly slid toward the net, and Richard Bachman made an easy save on what should have been a goal.  Nino then sat on his butt on the ice and tapped himself on the helmet with his broken stick as the game went into a TV timeout.  The image was a perfect summation of the month of March for the Minnesota Wild.
The Wild will need to forget about this one quickly, because it has an early matchup Sunday in Detroit, as it visits Joe Louis Arena for the last time before the Red Wings' new arena opens next season.
MINNESOTA WILD AT DETROIT RED WINGS
11:30AM Central, Joe Louis Arena, Detroit Michigan
TV: NBC
Streaming: NBC Sports app
Radio: KFAN 100.3 and affiliates 
I wrote after Minnesota's win over the Sharks on Tuesday that these three games against the Flyers, Canucks, and Red Wings would be the perfect opportunity for the Wild to get back on track before getting back to facing playoff teams in the Capitals and Senators.  Welp… that plan has failed.  The Wild is now 0-2 in this little stretch.
The Red Wings have had a dreadful season, and will not qualify for the playoffs for the first time in 26 seasons.  It's ironic that the streak is finally being broken in Detroit's final season at the venerable "Joe," which has been home to some incredible teams, players, and moments in history over the course of its 38-years of existence.  This is certainly not how Red Wings fans envisioned closing the arena, but perhaps it is a sign that it's time to get on to bigger and better things in a fancy new home.
Like the Canucks, the Red Wings have struggled at both ends of the ice this season.  They don't score like they used to, and they certainly don't defend with the same panache. Pavel Datsyuk is gone and Henrik Zetterberg is getting older (though he is still the team's top scorer by a long shot), so these aren't the Red Wings you very recently knew. 
There are a couple of youngsters on the club that have shown some serious abilities this season, though, in Andreas Athanasiou and Anthony Mantha.  Mantha looked like a true star in the making when the Red Wings visited St. Paul in February, and the 22-year-old right winger has posted 15 goals and 19 assists in his first full NHL season.
Meanwhile, Tomas Tatar has broken the 20-goal plateau for the third consecutive season, and is continuing to show that he is part of this team's core as it moves into its next era. 
Weirdly, the Red Wings are starting a stretch of three games in three days. It will head to Carolina for two consecutive games on Monday and Tuesday, as the teams are making up a game from December that got postponed due to a compressor malfunctioning at PNC Arena in Raleigh.
STORYLINES
When things are going really badly for a hockey team, it needs to try to find small wins.  Earlier this season, Boudreau was all about the "win the week" mantra.  This has very much escaped the club this month, so the team's targets need to get even smaller.  One play at a time, one shift at a time, one period at a time, and build from there.  Jason Pominville said after the game that the team had talked about winning the third period to try to build confidence, and it did do that against Vancouver, though it was way too little and way too late to have any effect on the outcome of the game.  Even so, that has to be the mindset for this team, as it continues to try to dig itself out of this awful hole.
Boudreau had to be tempted to bring in Devan Dubnyk after Kuemper allowed his fourth goal of the second period.  Minnesota's coach has clearly accepted, however, that his starter needs an opportunity to rest, even if his backup isn't getting the job done.  He smartly left Dubnyk on the bench and allowed him to finally get a full game off for the first time since FEBRUARY 16TH!  Let that sink in for a moment… Saturday's contest was the first time that Kuemper has been allowed to play an entire game in more than a month, and in all honesty, he probably should not have been allowed to finish this one either.  Like I have said recently, this goaltending situation is not good right now for the Wild, and failing to pick up a backup at the trade deadline was a huge miss.
In his post-game presser, Boudreau alluded to the fact that if it were earlier in the season, changes would have been made by now.  But that's the issue with having this slump come so late in the season.  Now that the trade deadline has come and gone, there really are no changes to be made, other than maybe calling up some depth players, scratching fourth liners, etc.  This is the playoff roster, and it won't change much, so these guys better figure it out.
Despite all the stink around him, Zach Parise has actually looked really good of late.  He's skating hard, he's pestering defenders, and he's attacking the net with the tenacity that we have seen from him in the past.  With all of his teammates simultaneously playing their worst hockey of the year, hopefully Parise can come to the rink with some positivity, because this team certainly needs to find that right now.
We'll see if there's any bad blood from the Gustav Nyquist/Jared Spurgeon face-stabbing incident in February.  But it's the Wild, so… I doubt it.
INJURIES 
The Wild has its full lineup back and healthy, so there can be no excuses on that front.
Darren Helm has missed a few games with a lower body injury, but he could return Sunday.  Jonathan Ericsson is out for the year with a wrist injury.  Johan Franzen is still dealing with concussion symptoms from early in the season, so at 36 years old, his career may be over.  Good luck to The Mule in his recovery.
The Gamethread will post at 11AM Central time, so grab a cup of coffee and swing on by!  Below are the projected lineups, thanks to dailyfaceoff.com, as well as the Tale of the Tape, thanks to @keisarikine.  Thanks for reading and sticking with me, Wilderness!  Together we can get through this!