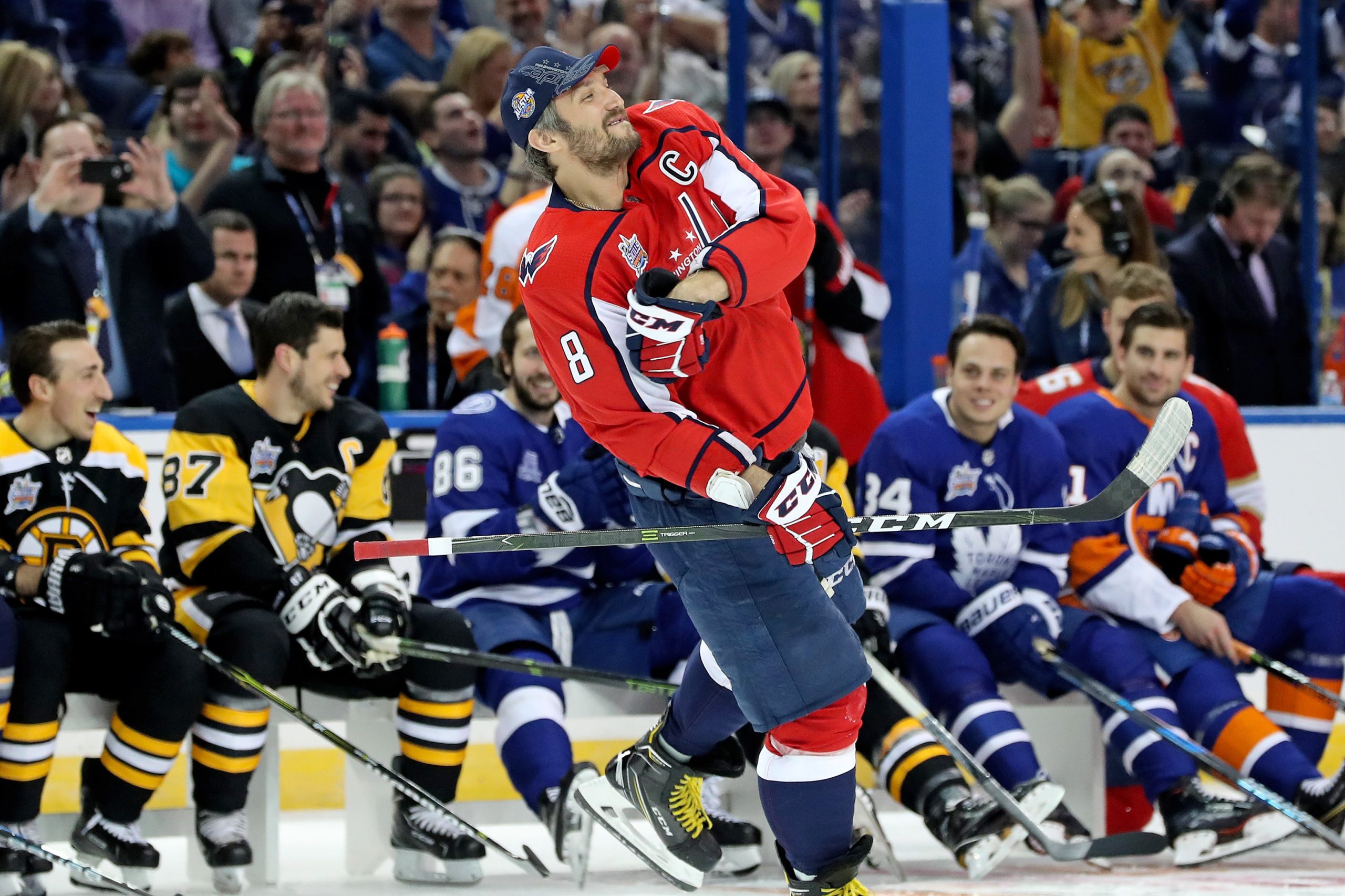 Well Wild fans, after another quick one and done in the playoffs, you are left to watch the next three rounds without a rooting interest.
If you are looking to continue watching the Stanley Cup Playoffs but are unsure of the bandwagon to jump on, you have come to the right place.
The following guide outlines the eight teams remaining in the playoffs. Within each lies some reasons for why you should or should not get behind them and the Minnesota connections on each roster. When you are done, you should have a much better idea of who you want to get behind as round two begins Thursday night.
Lets get after it.
Eastern Conference
Tampa Bay Lightning
Reasons For:
Tampa has been a juggernaut in the league all season, as it held the best record in hockey for over three-quarters of the year. Nikita Kucherov can do some otherworldly things with the puck, and the Lightning also have Steven Stamkos who is pretty good in his own regard. So if you like fun, Tampa is definitely a team for you.
Reasons Against:
There really is no villain aspect to the Lightning. However, they have been not great since the trade deadline and lost their hold of the President's Trophy to Nashville. Andrei Vasilevskiy complained about being tired in March, but he sure hasn't shown it in the playoffs yet. If you jump on the Lightning bandwagon, you might be looking again in round three as the Lightning could easily fall to Boston/Toronto given their play in March/April.
Minnesota Connection:
Ryan McDonagh, who was acquired from the New York Rangers at the trade deadline, is from St. Paul and played high school hockey at Cretin-Derham Hall.
Boston Bruins
Reasons For:
Boston has been one of the best teams in the league all season and pushed Tampa Bay to the final game on who wins the Atlantic Division. The Bruins have a solid young core now after rebuilding on the fly the past few years -- led by David Pastrnak and Charlie McAvoy -- to go along with established stars Tuukka Rask, Patrice Bergeron and Zdeno Chara. This team could be around for a while atop the league standings.
Reasons Against:
Brad Marchand plays on this team and he seems to be on everyone's [redacted] list. Boston is also not lacking in championships over the past decade and could certainly wait a few years before winning another.
Minnesota Connection:
Minneapolis native David Backes played his college hockey at Minnesota State-Mankato.
Washington Capitals
Reasons For:
Alex Ovechkin scores goals at historic rates and has a chance to knock on the door of Wayne Gretzky's record of 892. He has also been knocked time and time again for playoff success despite the fact he averages nearly a point per game in 103 appearances.
You want Washington to win just so he can lose those detractors. Also, that fan base has been crushed enough. They have paid their dues.
Reasons Against:
They crush your soul every year. That's why it is best to not get emotionally attached to the Capitals.
Minnesota Connection:
Defenseman Matt Niskanen hails from Virginia and played college hockey at the University of Minnesota-Duluth. TJ Oshie, a native of Washington state, is an alum of Warroad High School. Edina native Travis Boyd -- a Black Ace this postseason -- is a former Gopher. Shane Gersich, a Holy Family Catholic alum, is on the Caps roster after signing in March. You may have heard of his uncles -- the Broten brothers (Neal, Paul and Aaron) from Roseau.
Pittsburgh Penguins
Reasons For:
Sidney Crosby, Evgeni Malkin and company are quietly on the path to win their third straight Stanley Cup, which has not been done since the Islanders of the 80s. If you are a fan of dynasties and teams cementing their place in hockey history, this is the one for you.
Reasons Against:
Pittsburgh has won the last two Cups. No one likes the same teams winning, and how could you forget this play against the beloved North Stars?
Minnesota Connection:
Hill-Murray alum Jake Guentzel, son of University of Minnesota assistant coach Mike Guentzel, has carved out a pretty stellar reputation for being clutch in his first two playoffs alongside the great Crosby.
Also, Phil Kessel is the greatest and he started his path to being the G.O.A.T in the maroon and gold.
Western Conference
Vegas Golden Knights
Reasons For:
They are the Cinderella story of the NHL. An expansion team that was expected to do nothing this year but stockpile prospects and draft picks came out of the gate on fire and has yet to let up. They are so good they bulldozed the Los Angeles Kings in round one with a four-game sweep.
Reasons Against:
You are angry that George McPhee fleeced the Wild in the expansion draft and you want the Golden Knights to lose at all costs.
Minnesota Connection:
This team features former Gophers Erik Haula -- you may remember him from the Wild as well -- and Nate Schmidt. Both have made significant impacts on the Golden Knights this season, as they have stepped into larger roles from their previous squads. Defenseman Jason Garrison played his college hockey at the University of Minnesota-Duluth.
San Jose Sharks
Reasons For:
They have been red hot since the trade deadline and are making one last bid to go far in the playoffs with their core. Joe Thornton has been out since January with an MCL tear but could make a comeback at some point. Thornton, a snub for the NHL's Top-100 players list, is 38 and could be making this his last year in hockey. Who doesn't love a guy who goes out on top?
Reasons Against:
You are still angry that the Wild got fleeced in the Brent Burns trade seven years ago and want the Sharks to lose at all costs.
Minnesota Connection: 
Justin Braun, a native of Vadnais Heights and White Bear Lake alum, plays on the Sharks' second defensive pair alongside Marc-Edouard Vlasic. Elk River native Paul Martin played three seasons at the University of Minnesota, two of which were on the National Championship teams of 2002 and 2003.
Nashville Predators
Reasons For:
Nashville is quite possibly the deepest team in the playoffs and has the best chance to win it all. They also have lovable players like PK Subban and Filip Forsberg, which makes them that much easier to cheer for.
Reasons Against:
After six seasons, the fans still boo Ryan Suter. It is ok to move on and boo someone else.
Minnesota Connection:
Assistant general manager Paul Fenton is rumored to be the front-runner as the next Minnesota Wild general manager. That was the closest connection found.
Winnipeg Jets
Reasons For:
They are young and exciting and could make a long playoff run after wrapping up their first-round series in short order. Winnipeg -- either version of the Jets -- has never won a game in round two of the playoffs, which makes them an easy team to cheer for as everyone loves to see a team finally go far.
Reasons Against:
That short order first-round series came at the hands of the Wild, and you are still probably bitter about a thing or two in that series. Also, Patrik Laine's beard is hideous.
Minnesota Connection:
Matt Hendricks went to St. Cloud State for his college career after finishing up at Blaine High School. Top defenseman Dustin Byfuglien is a Roseau native.
Also, don't forget about Plymouth native Blake Wheeler. He did a thing or two at 'The U.'
https://www.youtube.com/watch?v=vK8Q2BJ_CPQ
Never Miss an Episode of Giles & The Goalie!