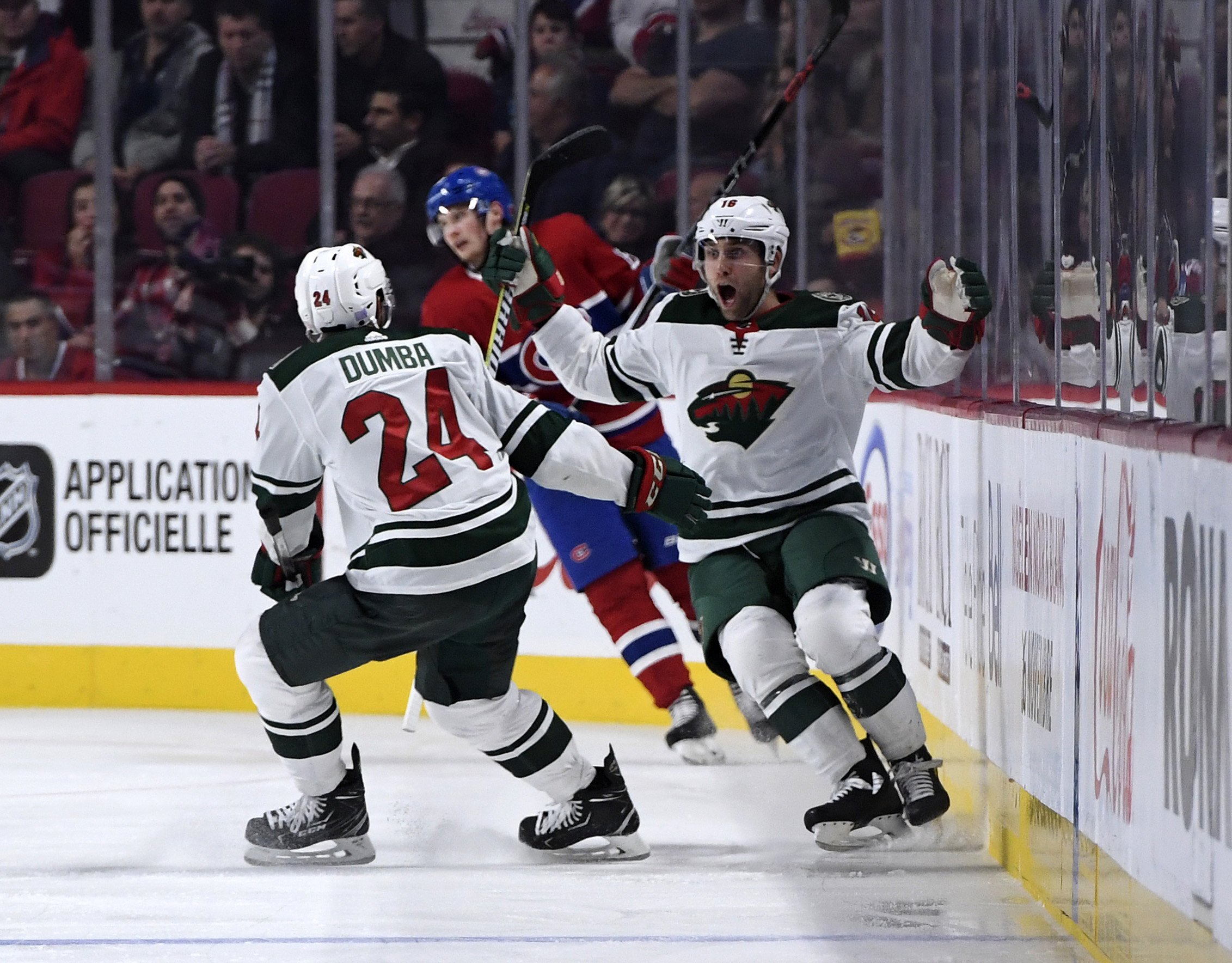 With the Chuck Fletcher era officially closed, Craig Leipold and the Minnesota Wild are now in the market for a new general manager.
Leipold made some pretty bold statements on Monday, saying that the new general manager he would be hiring would not be rebuilding the Wild but wants this person to make tweaks to the roster that has exited the playoffs in round one for three years in a row.
So while Leipold has his search ongoing to find a new general manager, here is a checklist of what this person needs to do of both the short- and long-term variety.
Re-stock the prospect pool
This one will take a bit of time, but Minnesota's prospect pool is a bit thin as the Wild front office changes hands. Joel Eriksson Ek, Jordan Greenway and Luke Kunin all figure to factor into Minnesota's lineup next season as the next wave of players on the roster, but after those players the Wild are badly lacking in the prospect department.
The Iowa Wild provided depth this past season, but mainly on the blue line. When Bruce Boudreau needed forward help, it was a rotating door of Kyle Rau, Cal O'Reilly, Justin Kloos, Zack Mitchell and Landon Ferraro. While they helped on a one- to two-game basis, it was not the most prudent fix for any of them to be in the lineup long term.
But even beyond Iowa, there is no prospect that the Wild have where you really are excited to get them to Minnesota. Keeping draft picks and restocking the cupboard is of the utmost importance if this GM wants to be on the job long-term.
Smooth over the relationship with Kirill Kaprizov
As Wild fans are well aware, there lies a prospect in Russia that the team has yet been able to get over to the United States. Kirill Kaprizov was not well known when he was drafted in the fifth round of 2015, but he has become well known in the hockey world as a rising star.
Kaprizov, 20, holds a skill set that the Wild roster is badly lacking -- offensively dynamic -- and until this past winter, the Wild had made no contact with him. And to Kaprizov, the lack of contact was not taken very kindly.
https://twitter.com/olympicchannel/status/977637173548670976
So for the incoming general manager, smoothing over the relationship with the Russian star should be a top priority. Yes, Kaprizov's contract in the KHL is not up until after the 2019-20 season and cannot be bought out, but making the effort to build a relationship with him and show him he would be extremely valued here could go a long way to actually getting him here prior to the 2020-21 season.
Kaprizov could be the key to keeping the Wild's window to win the Cup open. If not, might as well close it shut.
Re-sign RFAs Jason Zucker and Matt Dumba
First order of business for the new GM is to sit down and get new contracts for restricted free agents Jason Zucker and Matt Dumba. Both are coming off career years, and both will be no doubt demanding contracts with significant years/dollars attached to them.
Zucker, 26, tallied 33 goals for Minnesota this past season and his 55 goals in the past two years combine only trails Eric Staal (70) on the team. Zucker's speed is what makes him valuable to the Wild as not many if any on the team can move quite like him.
Dumba, 23, hit the 50-point mark this past season and became just the second defenseman in franchise history to hit that mark (Ryan Suter - 2015-16/2017-18). After the injury to Suter, Dumba stepped up as the number one blueliner on the team and did so in stride. While still taking heavy criticism, Dumba has made big strides the past two seasons and has proven to be a valuable asset on the right side.
Getting both under contract long-term is just about job number one for the incoming GM.
Make a trade to shake up this team
With NHL GMs, you have to be careful what you wish for. But the new Wild general manager is almost certain to be coming in and will be making a trade.
Charlie Coyle is a name that will be certainly tossed out there in trade rumors. It would not be the least bit surprising to see Jonas Brodin out there as well given the rise of Nick Seeler and to a lesser extent Carson Soucy from the left side defense this year.
But if one thing is for sure, after reading the tea leaves on Leipold's remarks on Monday, a trade to shake up this team will be coming. If worried about making said trade, remember there are GMs out there willing to trade Taylor Hall and PK Subban, so not all could be bad in that regard.
Never Miss an Episode of Giles & The Goalie!