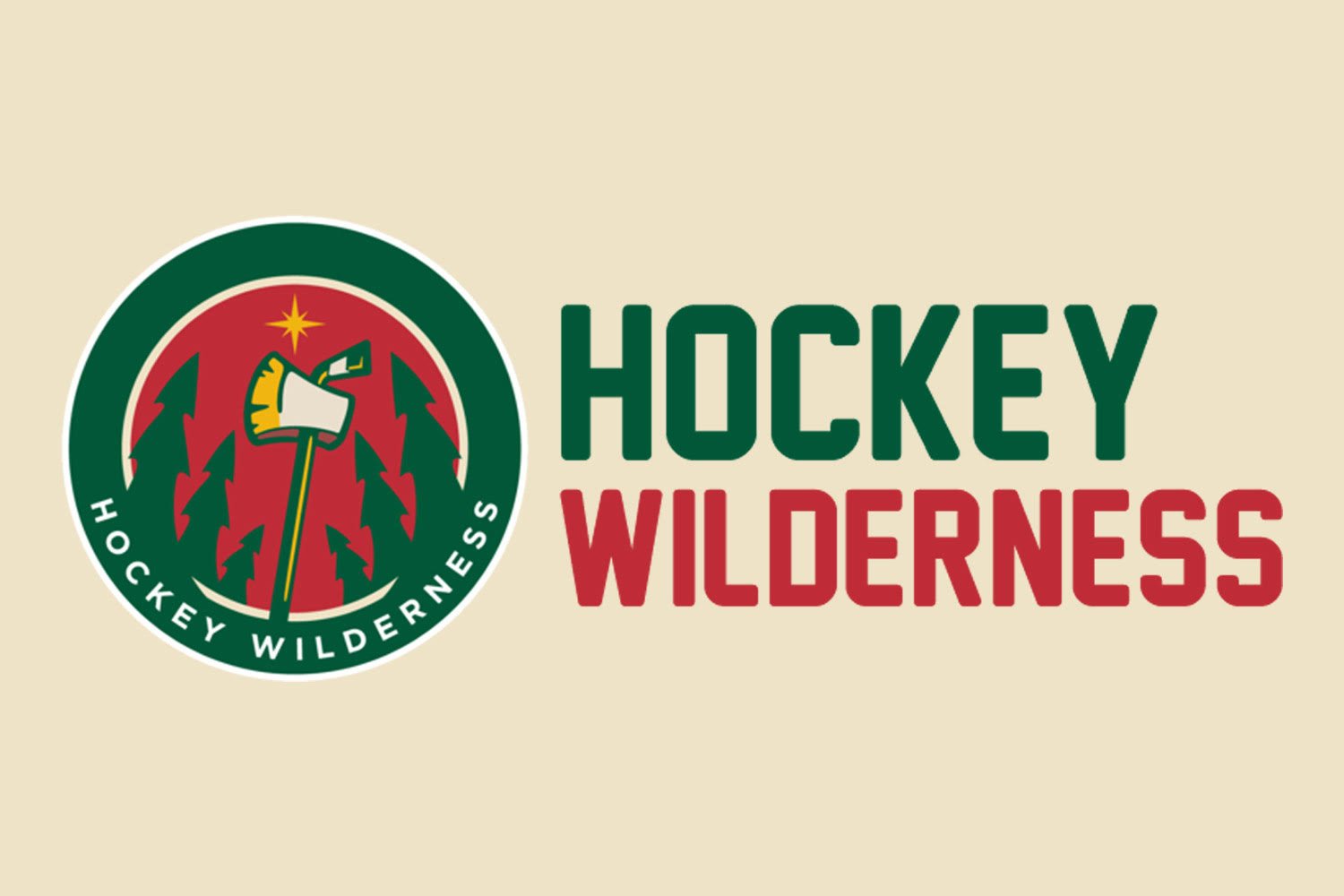 The ECAC was established in 1961 and was originally part of the Eastern College Athletic Conference, a governing body for many different sports at all three NCAA divisions. In 1985 the ECAC started a women's tournament and eventually became an official sponsor of women's hockey in the 1993-94 season. In 2004 the NCAA DI conference split ways with that organization and simply kept the abbreviation, possibly for consistency, and is known as ECAC Hockey now. This conference now consists of twelve women's teams, with corresponding men's teams from the same schools, making it the largest conference in DI women's hockey.
The ECAC is also the only conference outside of the WCHA to win a national championship. Members of this conference won two of the three national championships hosted by the American Women's College Hockey Alliance. Since the NCAA took over DI women's hockey in the 2000-01 season the national championship has gone to the ECAC three more times—all to Clarkson—including the most recently awarded championship.
Teams in this conference finished their last games before the midseason on December 8th and the earliest resume play on December 30th. This makes it a fine time to review team standings in ECAC Hockey—which includes four nationally ranked teams and that is more than any other conference—and project their potential postseason success. This is also a good time to look at the team histories and successes of each program; at least as far as their varsity days are concerned. ECAC Hockey team standings are as follows:
Brown Bears
Starting in the fall of 1963, Brown has the longest uninterrupted women's hockey program in the country, though it took them a few years them a few years before they could actually play games. Brown hosted the first women's hockey Ivy League tournament in 1976 and in 1985 participated in the first ECAC tournament as well. They joined the ECAC when the conference began admitting women in 1993 and since then the Bears have won four regular season conference championships and three conference tournaments titles. Brown participated in all three AWCHA tournaments, playing in two title matches, and played in the 2002 Frozen Four championship game, ultimately losing to Minnesota Duluth.
The last decade has been difficult for Brown. Their last championship game was in 2006 and since then they have only participated in the conference tournament once, in 2012 before making a quarterfinal exit, and they haven't reached a national tournament since 2002. The team's overall record has gradually worsened during this time as well, picking up for a season or so after a coaching switch before returning to the general decay that leaves the Bears at the bottom of the ECAC. Last season was their worse ever as they went 2-27-0 and resulted in another coaching change. Carisa Wahlig is now Brown's head coach.
So far this season Brown is surprisingly successful in the standings, as their record of 2-5-1 (5-7-1 overall) has them ranked ninth in the ECAC. The Bears already have matched or beaten the last five seasons' win records and three more wins would push that back over a decade. This is a reachable goal for Brown, as they still have another game against Union and both of their games against Yale and Dartmouth; all teams currently ranked lower than them in the ECAC.
They should also push for the stretch goal of reaching the ECAC tournament, as with the right momentum—and the Bears seem to get a boost from a change in leadership—they can surge up into eighth place. This seems even more doable when considering that their two conference wins came from Cornell and Colgate, both beaten 4-3 in the same November weekend, who happen to be the second and third ranked ECAC teams respectively. The Bears should push for that postseason, inevitably short as it may be. Brown is back in action on January 4th against RIT.
Clarkson Golden Knights
Clarkson's first women's hockey team started in 1974 and lasted for a decade before folding. Eventually a club team was established in the 1995-96 season and eventually went varsity and established a DI program in the 2003-04 season. Since then the Golden Knights have found significant success. Clarkson spent a year as an independent team before joining the ECAC. They finished their first season in a conference ranked eighth and have continued to improve, finishing the last seven seasons ranked no lower than third in conference.
Clarkson has four regular season conference championships, though they share two of those with other teams, has never missed an ECAC tournament since joining, and in the process earned two titles while playing in an additional three championship games. The Golden Knights have qualified for seven NCAA tournaments, played in four of the last five Frozen Fours, and won three national championships. Currently they are the back-to-back National Champions. Matt Desrosiers is Clarkson's head coach and is in his eleventh season with the program.
As of the midseason break Clarkson is 5-3 (14-4-0 overall), which ranks then fourth in the ECAC and fifth nationally. The Golden Knights don't seem quite as formidable as last year's team, as they split their first series with St. Lawrence and lost 1-5 to Yale, and they won't have as great a record as last season's 36-4-1. However, they don't need it if they're able to beat Cornell, Colgate, and St. Lawrence when the games are in conference. Plus they've played just fine against tough non-conference opponents.
They have a difficult second half ahead of them, as they'll finally face Princeton, rematch with all the other top ECAC teams, and also play a series against nationally ranked Northeastern in Ireland. Expect Clarkson to be back in the ECAC tournament and they have a great chance of reaching the championship game, along with returning to the NCAA tournament. However, it doesn't feel like they'll take the regular season conference title. Call that a hunch. The Golden Knights resume their season charge when they take a tilt at Northeastern in Belfast Ireland on January 5th.
Colgate Raiders
Colgate's women's hockey team can be traced back to one woman, Reggie Baker, who started the program in 1971 as a club team, though it took a while—possibly a couple years—before the team was actually ready to play games. For many years after that the team wanted to go varsity, and apparently there was a court case in 1993 related to that, before the Raiders finally went varsity with the support of the university behind them in the 1997-98 season. Initially playing as an ECAC DIII team, Colgate moved up to DI play in the ECAC staring with the 2001-02 season.
Over the years Colgate has tended to be stuck in the bottom half of the ECAC standings, though they regularly still made the conference tournament. The 2017-18 season was the first time the team made the conference tournament championship game. Though they ultimately lost to Clarkson, they did tie them for first in the regular season standings, which earned Colgate their first conference championship and in the process earned their first appearance in the NCAA tournament. The Raiders did not waste their opportunity, as they not only fought their way to the Frozen Four, but reached the championship game there was well. Unfortunately, that's when they ran into Clarkson again and lost to them there as well, 2-1 OT. Head coach Greg Fargo is in his seventh season with the team.
The Raiders have carried last year's success with them this season, as they are 5-2-1 (11-5-2 overall), which ranks them third in the ECAC and ninth nationally. They've had an interesting ride so far this season with memorable: splitting series with nationally ranked Ohio State and Northeastern, while also losing to Brown and getting shutout 0-6 by Princeton. This leaves one wondering where Colgate's true strength lies this season. At least they ended the first half of their season on a four game winning streak, which included beating last year's national champion, Clarkson, who was ranked third nationally at the time of their game.
Their second half of the season is mostly in conference games, which means Colgate will be bucking for advancement in the standings if at all possible. They could potentially take another regular season conference championship and they will definitely be in the ECAC tournament. Maybe this will be the year they finally earn a tournament title, but without that they probably aren't making the NCAA tournament this season. Colgate next hits the ice on January 5th when they start a series against Mercyhurst.
Cornell Big Red
Though the program started in 1971, Cornell's women's hockey team played its first games in the 1972-73 season. An early major success for the program was winning the first Ivy League tournament in 1976; Cornell as since won fourteen championships total. Eventually the Big Red joined the ECAC in 1993. In this conference they won the regular season championship four years in a row, starting with the 2009-10 season, four ECAC tournament titles, and played in an additional three tournament championship matches. The first time Cornell qualified for the NCAA tournament in 2010 they made it to the title match before losing to Minnesota Duluth and since then they have appeared in an additional five tournaments. Doug Derraugh is in his fourteenth season as Cornell's head coach.
This is another great season for Cornell, as their record of 6-1-1 (8-1-4 overall) ranks them second in the ECAC and fourth nationally. The team is definitely on track to performing as well as they did least season, when they went 21-9-3, and even if they don't beat that record they still have a great shot at earning a banner this season. The Big Red is read hot, despite losing 3-4 to Brown of all teams, they have taken out just about every other conference opponent they've faced and fought Princeton to a 2-2 tie. They even beat a professional NWHL team, the Buffalo Beauts, 5-2 in an exhibition at the start of their season.
Cornell has two non-conference games in the second half, but the rest of their season is full of ample chances to take the top ranked slot in the ECAC. Since they have two games in hand over Princeton, they could easily still do it. Expect them not only in the conference tournament, but to go far in it. It also wouldn't be a big shock to see the Big Red back in the NCAA tournament, either through the ECAC auto bid or on the strength of their record alone. It will be interesting to see how far they go. Cornell's season resumes on January 8th when they play Penn State.
Dartmouth Big Green
The Dartmouth women's hockey team started playing games in the 1977-78 season. They were competing in the ECAC's tournament by 1989 and formally joined the conference in 1993 as one of the original women's programs. Since joining the ECAC the Big Green has won three regular season titles, and appeared in every conference tournament from 1992-2015, save for 2010. In the process they won four tournament titles and appeared in an additional four championship matches. They have participated in eight NCAA tournaments, reaching the semifinals at the Frozen Four in half of those appearances, and the AWCHA tournament in 2000 where they made a semifinal exit.
Despite these feats, the program has slowly been backsliding for the last several seasons. The 2010-11 season was the last time Dartmouth was the last time they made the NCAA tournament, finished the regular season in the top three of the ECAC, or played a tournament championship game. They have not qualified for the conference tournament since 2015 and last year's record of 5-19-3 was the worst performance in program history. Trying to turn the program around Dartmouth appointed Laura Schuler head coach in the 2016-17 season, but she missed the 2017-18 season in order to run the Canadian National Women's Team for the 2018 Olympics.
The Big Green's record of 2-5 (3-9-1 overall) ranks them tenth in the ECAC so far this season. They are on track to beat last year's record, but not much else—though they did manage to take an overtime victory from fifth ranked Quinnipiac in November. The good news is that is that most of their losses this season have been fairly close ones with the only true blowouts, courtesy of Colgate and Cornell, coming in October from nationally ranked teams. They have also only play seven in conference games, tied with Harvard for the least in the ECAC, which could help them climb the rankings.
Honestly Dartmouth would have a difficult second half ahead of them no matter who was in it, but this year is a real doozy. They haven't finished playing any of the top teams in their conference and have yet to face fourth ranked Clarkson, who also happen to be last season's national champion. A postseason is the Big Green's biggest dream this season. Instead they should focus on improving their team and record with hopes of making the tournament next year. Dartmouth next plays Connecticut on December 30th.
Harvard Crimson
Harvard first iced their women's hockey team in the 1978-79 season. Impressively, they have their scheduled results online dating back to their very first game, which was a 17-0 loss to Providence, listed on the program's official website. Harvard appears to have played in their first ECAC tournament in 1987 and have been a regular player in the tournament ever since, formally joining the conference in 1993 when the ECAC began allowing women teams to do so. Head coach Katey Stone has run Harvard's program since 1994-95, save for the 2013-14 season when she was coaching the US Women's National team for the Olympics.
The Crimson are a seven-time regular season conference champion, though two of those titles are shared with other teams, and six-time tournament champion. They won the 1999 national championship, which was presented by the American Women's College Hockey Alliance, as the NCAA had yet to take over DI women's hockey, and have played in four NCAA national championship games while making eleven tournament appearances. Historically a very powerful team, the last three years have not been kind to the Crimson, as season records have dropped off by at least ten wins and have noticeably dropped in ECAC standings.
On that note Harvard is eighth in the ECAC due to a record of 3-3-1 (4-6-2 overall) this season. They should beat their dismal 2016-17 season record of 5-19-5, but it is questionable if they will match last year's 13-16-2. Losing 7-3 to Holy Cross isn't great, especially as this is the Crusaders first year in an established DI conference, but they also tied Princeton, who is currently ranked first in the ECAC, which is something to be happy about.
Harvard will have to fight hard to keep the lower ranked teams at bay if they want a postseason because they can't drop lower in the standings if they want to make the ECAC tournament and they shouldn't even think about the national tournament. The good news is that they have a lot of opportunities to pick up more points in a second half that has similar difficulty to the first half of the season. Harvard hosts Princeton on January 4th to kick off the second half of their season.
Princeton Tigers
Princeton launched their women's hockey program in the 1979-80 season. They participated in ECAC tournaments before the ECAC offered a women's conference and then joined in 1993 once they did. Princeton's success has fluctuated wildly over the years, finishing seasons ranked anywhere from second (the 2005-06 season) to tenth (tenth 2000-01 season) in the ECAC, but they often finish in the upper half of rankings. While they regularly make the ECAC tournament, they have never progressed past the semifinals. The Tigers have played in two NCAA tournaments, both times making first round exits due to Minnesota. Cara Morey is in her second season as head coach for Princeton.
At this point the Tigers are ranked first in the ECAC thanks to a record of 8-0-2 (9-2-3 overall), which also makes them sixth ranked nationally, and they have a comfortable lead over second ranked Cornell. Of course, part of that lead is due to the fact Princeton has played ten in conference games so far this season, at least two more than all other teams save Quinnipiac. Still they should feel comfortable, as their only losses this season came from Wisconsin, who was ranked second nationally at the time of their series.
Princeton has been a dominant force in their home conference this year and it feels like they could finally earn their first banner. If the Tigers can keep their momentum—and there's no obvious stumbling blocks in the second half of their schedule—they should be able to take home the regular season conference title. They will be in the ECAC tournament and have a great chance of winning it. Don't be surprised to see the Tigers make the national tournament this season, but reaching the Frozen Four would be an unexpected and impressive achievement. Princeton leaps back into action on December 30th when they host Merrimack.
Quinnipiac Bobcats
Quinnipiac played three hockey games in the 2000-01 season before formally launching their women's hockey program for the 2001-02 season. DI from the start, the Bobcats initially played a season in the ECAC Eastern conference, went independent for two seasons, and then spent a year in the CHA before landing in the ECAC in the 2005-06 season where they have stayed ever since.
During their CHA season Quinnipiac reached the tournament semifinals before losing to Mercyhurst. They have participated in every ECAC tournament since 2010. The 2015-16 was Quinnipiac's best season ever where they went 30-3-5, winning the conference regular season and tournament titles before making a first round exit in the NCAA tournament. They had reached the NCAA tournament for the first time the year before. Head coach Cassandra Turner is in her fourth season with the team.
Quinnipiac's record of 4-5-1 (5-11-3 overall) has them ranked fifth in the ECAC. It's a little surprising they lost to Dartmouth in November, but then they only lost 1-2 to Cornell, who was ranked sixth nationally at the time, and then tied Colgate in their next two games. Unless they kick it up a notch in the second half of the season they won't match last year's record of 16-17-3, but they don't need to do so as long as they can keep their place in the standings.
That might be a little more difficult for the Bobcats to do than some of the other teams, as they tie Princeton in having played at least two more in conference games than the rest of the ECAC, but at least they have their games against the Tigers out of the way. Quinnipiac should make the conference tournament and could potentially make the championship match, but this isn't the year they take the NCAA tournament by storm. Quinnipiac plays again on January 4th when they visit Dartmouth.
RPI Engineers
The Rensselaer Polytechnic Institute (RPI) has iced a women's hockey program since the 1995-96 season. Initially a DIII team in the ECAC East conference, the Engineers moved up to DI play in the 2005-06 season and joined the ECAC a year later. RPI is another team that has struggled in the ECAC, finishing the regular season in the bottom half of the rankings and never being sure if they will make the conference tournament. Their best season as a DI team was in 2008-09 when they went 19-14-4, ranked sixth in conference, and made it to the championship game of the ECAC tournament before losing to Dartmouth. The Engineers have never qualified for the NCAA tournament. Bryan Vines is in his second season as RPI's head coach.
As of the midseason break this year Rensselaer is tied for sixth in the ECAC thanks to a record of 4-4 (6-9-4 overall). Looking over the first half of their season does not reveal any particular surprises as RPI as their ranking would suggest in conference—though against nonconference opponents they lost the series to Minnesota State in September and split the one against Robert Morris in October—but they haven't played that many ECAC matches. At least they finished the first half on a high note when they beat Quinnipiac 1-0 in December.
The second half of the season will be far more important for the Engineers, since it's all ECAC play except for their first game back. It will be a difficult slog for them as they have yet to face Colgate or Cornell this season and still have at least a game against every else. This isn't going to be a gloriously historic year for Rensselaer unless they get miraculously lucky in the ECAC tournament, but they should make the tournament and they are definitely on course to beat last year's record of 9-19-6. The Engineers will be chugging along back on course when they hose Syracuse on January 8th.
St. Lawrence Skating Saints
St. Lawrence's women's hockey team started as a club program in 1974, however it wasn't long before they went DIII in the 1978-79 season. As part of the ECAC DIII the Saints eventually won three tournaments in 1990, 1991, and 1992 and then moved to their current conference in 1993 when that became an option for women's programs. Since then they have won two regular season titles, sharing the 2003-04 championship with Harvard and outright owning the 2005-06, and won the 2012 tournament.
St. Lawrence has made the conference tournament every year since 2000 and generally finish their season in roughly the top half of ECAC rankings. The Saints played in the 2001 NCAA Frozen Four championship game before losing to Minnesota Duluth and have made eight additional NCAA tournament appearances. Head coach Chris Wells is in his eleventh season with the program.
With a record of 4-4 (9-10-1 overall) St. Lawrence is tied for sixth place in the ECAC right now. They have had some success this season, splitting their series with Clarkson and then Ohio State a week later. However they have been on a four game losing streak to finish off the first half of the season, admittedly all against nationally ranked teams, but these were also in conference opponents and St. Lawrence had started the slump nationally ranked as well.
The good news for the Saints is that they have all their Clarkson games out of the way and only one game left against Colgate and Cornell apiece—all of which were previous losses. The bad news is that they have yet to play Princeton this year, who are currently ranked first in the ECAC. At least every game in their second half is a chance to move up in the rankings and they have a couple games in hand over some of their higher ranked opponents. It would be a surprise not to see St. Lawrence in the conference tournament, but also a surprise if they won it this season. A tournament win is likely the only way they can make the NCAA tournament this year. St. Lawrence resumes their season on January 11th when they visit Union.
Union Dutchwomen
Union has had a women's hockey team since the 1999-00 season. Initially they were a DIII team in ECAC East, but in the 2003-04 season they moved up to DI play in the ECAC. The Dutchwomen are perennially at the bottom of the ECAC and usually finish the season ranked eleventh or twelfth in the ECAC. Last season's record of 7-22-5 where Union finished in tenth place was their best season since going DI. They have yet to qualify for an ECAC conference tournament, never mind the NCAA tournament. Union holds the unfortunate NCAA women's DI distinction of having the longest losing streak, 33 losses in a row, and longest winless streak, 55 games, which lasted from December 13th 2014 until October 8th 2016. Head coach Josh Scriba helped the Dutchwomen end that winless streak and he is now in his third season with the program.
This season the Dutchwomen are yet again in twelfth, or last, place in the ECAC. They have a record of 0-7-1 (2-14-2 overall) this season, which isn't great by any parameter, but at least they have a win from Lindenwood and RIT this season. Their lone conference point came from a 2-2 tie with Brown in November. Union has a reasonable chance of snagging a few more points, and hopefully a couple of in conference wins in the second half—from the likes of Dartmouth, Brown, or Yale though none of those are certain wins.
The future doesn't look particularly rosy for them. Rising high enough in the standings to even have a postseason would not only be historic for Union, but a near impossibility at this point in the season. This is not their year for a banner or other on-ice accolades. However, the Dutchwomen themselves know that their team is improving and they are finally moving past the truly bleak times as they work toward the goal of doing better than last season. That would be historic all on its own. Union next plays when they head out to Minnesota to face Bemidji State on January 4th.
Yale Bulldogs
The Yale women's hockey team initially started as a club team in 1975 and went varsity a couple years later in the 1977-78 season. When the ECAC started allowing women's teams to join in 1993 the Bulldogs proudly joined, going DI once the NCAA took over women's hockey in 2000-01. Despite their long history Yale has yet to win any titles and the furthest they have ever progressed in the post season is a semifinal appearance in the ECAC tournament in 2005. That was also the year the Bulldogs finished the regular season ranked fourth in conference, 16-15-1 overall, which was their best season ever. The team typically finishes in the bottom half of the conference. Head coach Joakim Flygh is in his ninth year with the program.
So far Yale has gone 2-6 (3-11-0 overall) this season, which ranks them eleventh in the ECAC. It's been a tough season for them so far and if the second half of the season plays out like the first it will be difficult for them to match last year's record of 10-17-4. Bulldog fans can take heart in the fact most of their in conference losses were by two goals or less, which suggests they may perform better the next time they face those teams, and a good number of their losses were to nationally ranked teams. By far the most impressive victory of the season has to be their 5-1 trouncing of third nationally ranked Clarkson in November.
Unsurprisingly, this is not Yale's year to reach the NCAA tournament and they won't be taking home the conference championship title either. However, if they start getting in conference wins under their belt—and after the first game back the second half is all ECAC games for the Bulldogs—Yale could still crawl up the rankings and make the ECAC tournament. Once in it anything could theoretically happen, but Yale's priority should simply be trying to attempt a postseason this year. Anything beyond that is gravy. Yale is back in action on January 8th when they host New Hampshire.