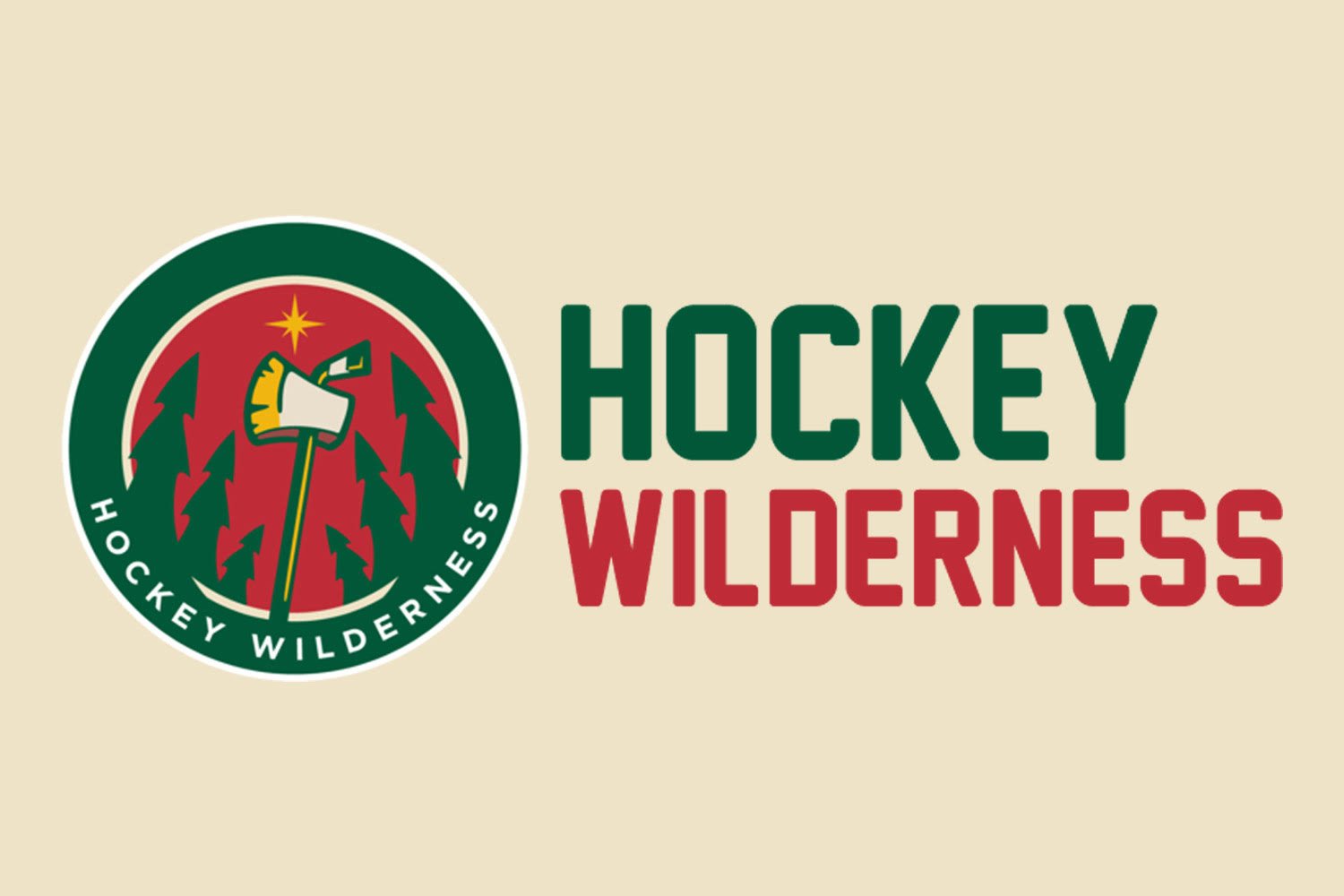 Happy Thanksgiving Wilderness!
This is a wonderful holiday, it's a time to give thanks to our friends, family and our favorite hockey team. We should be giving thanks every day of our lives, but today is the day to celebrate it. Self-disclosure, this was my favorite holiday, then I started working retail and it's a bit dreadful. I sarcastically say thank you to the big box retailers for ruining a once joyful time in my life. Before you get on your high horse and tell me that it was my choice, just let me have this one moment to complain, ok?
Because this is a day to give thanks, I'm going to take this opportunity to talk about something that directly correlates to all hockey players and for the most part, many of them wouldn't be where they are today without some sacrifices. Those sacrifices are made by moms and dads, brothers and sisters, grandmas and grandpas, and heck, even the cat and dog. It's the time and money that is spent getting a kid through hockey, but the result is something special.
Many of us in the Wilderness grew up on the lakes, rivers and ponds in Minnesota playing hockey (and I'm sure other states can be apart of this). My all time favorite thing in the winter is the smell of a wood burning stove. It takes me back to the days of outdoor hockey at the local rink and the warming house burning logs all day long, just the best. Many of us were also blessed with the chance to play the sport competitively for a community. I use the word blessed, because it's not an easy sport for a kid to play and I'm not talking about it from a skill standpoint, but more importantly a financial standpoint. We all know that its expensive. Between the equipment, ice time and travel, the costs can be astronomical and that's why sacrifices are made in order to put a child through a sport they love. Like I said, the result can be extremely fulfilling, even if they don't make the NHL.
I understand that this is a sport and there a million other important things to life and sacrifices that are made on an everyday basis that make this seem insignificant, but it's a hockey blog so that's why I'm taking the time to talk about it here and now. 
Since I have the platform to do so and this is a day of thanks, I want to say a big THANK YOU to my mom and dad for what they did to get three boys through hockey. It's not that my story is any more significant than others, it's just a story and it sheds a tiny light into what hockey families go through and how awesome it ends up being. I believe if you come from a hockey family, you'll enjoy…
Our family hockey story spans three different cities and two states. Obviously Minnesota and crazy enough, California. It all started in the small town of Breckenridge, MN. Not to toot our family horn, but our name is kind of a big deal, probably not but I like to think so. This is where my two older brother's hockey life started, which tells you they were destined for stardom when they first put those double-bladed runners on the outdoor rink in Breck (as the locals call it). To me, Breck will always be referred to as a town not a posh little private school in the Twin Cities. I imagine about 95% of readers will have to google the location. A hint, it's not Colorado.
My father was not a hockey guy growing up and sometimes I wonder if to this day he even fully understands the game. I'm kidding, but only slightly. That didn't deter him from doing whatever it took for my brothers to play a sport they loved from day one in a small town in Minnesota. He flooded the backyard in the winter for them to hone their skills, he volunteered his time to build the warming house and scoreboard for the community to have a legitimate rink, albeit outdoors but it was a rink none the less. Still not the worst rink, but I'll get to that later.
After years of domination in Breckenridge, hockey became too easy for our family, so the decision was made to head out west and see what could happen in California and by golly, only more greatness. At this point I had come along and naturally I was ready to start playing this great sport too. Many hours were spent in the car traveling to games in and around greater Los Angeles. The best place we ever got to go was Lake Arrowhead, CA. This is where I witnessed the greatest hockey rink I've ever known. It took traveling up in to the mountains along the scenic Rim of the World Highway. Most of my early childhood memories were hockey trips around southern Cali and I've been to Disney Land, that proves hockey was life. 
Once the Golden State became too expensive, my older brother had conquered all he could with hockey (he was once the leading scoring player in Southern California, but he doesn't brag about it at all) and my other brother was ready to dominate the next level, we moved back to the State of Hockey. Look out Detroit Lakes, some Cali boys were coming to town and people were presently surprised on what they were getting from these kids, they could actually play hockey! For me, Minnesota was where my hockey career flourished. I grew up on the mean streets of East L.A. (Rancho Cucamonga to be exact) and brought that rough and tumble play to the frozen ponds of D.L. That might be a bit of an exaggeration, but it makes me seem way cooler, so we will go with that story. 
All three of us ended our hockey careers after high school. No matter what, it was successful. Although, we still like to argue who was truly the best. The oldest was a solid defenseman with some offensive skill and of course was selected for an elite team in California. The other brosif was a stay at home defenseman, wasn't flashy but could definitely shut you down. He will always hold it over us that he went to State, twice. Honestly, that is awesome. On pure hockey talent, I take the cake and it's not even close. They don't like to hear it but they know deep down it's true. Actually, after high school I did continue to play at a high level, 4 years at UMD. I was a two time intramural champ, I have two shirts for it, no big deal.
My family still talks about our hockey life to this day. When we get together, which can be rare because of life, we still tell the stories. Most of them are just being retold for the 50th time but still as hilarious or heartfelt as the first. Otherwise it's just rehashing all the cities and towns we've traveled to and playing in some awesome rinks and some real dumpster fires. I won't name the bad ones *cough* Red Lake Falls *cough* .
Hockey was truly life for our family and still is. My parents didn't have all the money in the world, but sill made it work for us. Whether it was giving up things in order to pay for equipment or the ice time or working extra jobs, they made those sacrifices. I don't think I can thank them enough for what they did. The everlasting memories we have together is what makes it all worthwhile. The hours spent in cars, the hours and days spent in hotels, I'll never forget it. The hockey life will never end for our family, even if we officially hang up the skates, those memories will live with us forever.
I appreciate you taking the time to read this little story of mine. I'd love to hear from the Wilderness, what's your hockey story? What are you thankful for when it comes to the great sport?
Lastly, I want to thank all the Wilderness readers out there for taking the time to read our material. I'm more than thankful to get to do this on a regular basis but this doesn't happen if there's no one to read it. As Wild fans, we've seen a lot of heartbreak in our short span of hockey but it's what makes us strong, right? That's what we tell ourselves and we will ALWAYS hold out hope for that Stanley Cup. We may disagree, but in the end, we all bleed Green and Red.