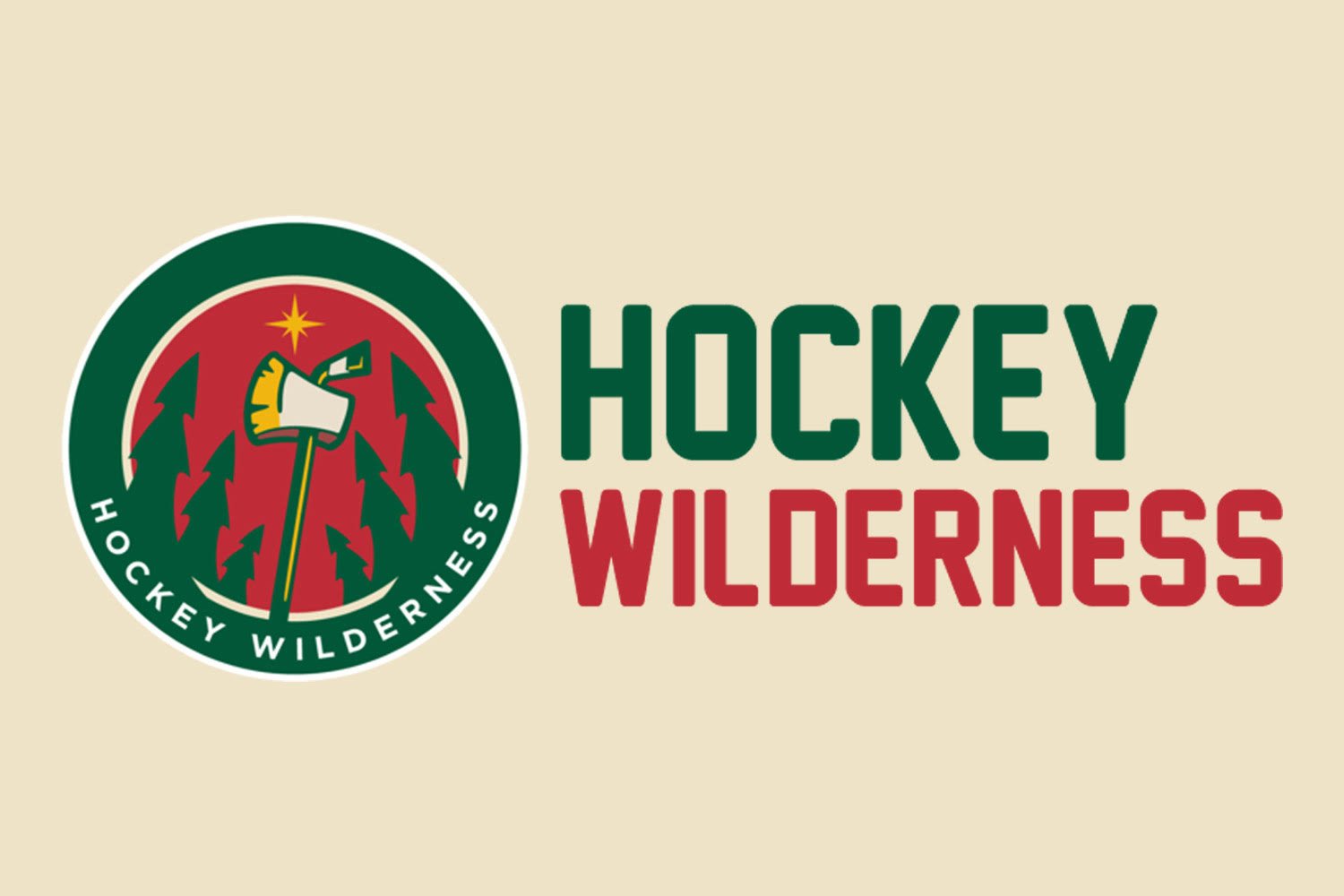 Merry Christmas, Wilderness!
In case you're wondering why I'm filling in for Tony for today's Walk, it's because he was with his girlfriend's family last night.
Also, just wanted to also rub it in to all of you that I'll be going to warm and sunny Jamaica with my family tomorrow for the next week. I probably won't be sleeping tonight though since I have to leave for the airport super early for our early morning flight. Since I'll be gone this weekend and into early next week, Tony will be filling in for me for my Saturday Walk.
With that out of the way, I hope you are all having a great Christmas, and I'll see you all again next week after I get back from Jamaica!
It's even more of a winter wonderland in my neck of the woods here in southeastern Wisconsin because of some snow we have been getting (not so sure if Minnesota has been getting some snow lately), so strap your boots on because it's time to take a walk.
Wild News
Zach Parise Injury Update [VIDEO]: Wild Forward Misses Game Monday, Will Be Evaluated Tuesday : NHL : Sports World News -Minnesota Wild forward Zach Parise spent part of his Christmas Eve being evaluated for a lower-body injury after sitting out during the Wild's 4-1 loss to the Philadelphia Flyers Monday night, according to coach Mike Yeo.
Laxidasical Meanderings
Mammoth's Grant, Jr. named captain | National Lacrosse League
Colorado Mammoth 2014 NLL Preview: Building on Last Season's Momentum | Bleacher Report - The Colorado Mammoth got off to a terrible start in 2013, winning just two games in the first half. A couple of mid-season moves turned their fortunes around and got them to the playoffs, but just barely...
Off the Trail
Bettman upholds 15-game suspension to Shawn Thornton - NHL Commissioner Gary BEttman upheld Shawn Thornton's 15-game suspension on Tuesday, ruling that it wasn't excessive.
Holiday hockey is best to watch prospects - USA Today - The annual Holiday Festivus of hockey is about to commence. For the next two weeks, if history is any guide, we'll be treated to the best hockey we'll witness all year.
Hockey festivals ring in New Year in Metro Detroit | The Detroit News - The NHL Winter Classic in Ann Arbor and the Hockeytown Winter Festival in Detroit are expected to help Michigan's two host cities ring in the New Year with a multimillion-dollar economic boost.
The Rangers Are In Need Of A Winning Streak - Blue Line Station - The Wild are desperately in need of one too...

<!-- ######## START NEXTCLICKS SNIPPET ######## -->
<link rel="stylesheet" href="http://cdn3.sbnation.com/assets/3604021/nextclicks.css" />
<div class="next-clicks-main-container">
<div><img class="next-clicks-logo" src="http://cdn0.sbnation.com/uploads/blog/sbnu_logo_minimal/131/large_hockeywilderness.com.minimal.png" /></div>
<div class="next-clicks-header" style="background-color:#005838;color:#bf2c37"> <div class="next-clicks-header-container"><b>More from Hockey Wilderness</b>
<div data-share="false" data-show-faces="false" data-action="like" data-layout="button_count" data-href="http://www.facebook.com/hockeywilderness" class="fb-like"></div>
</div></div>
<div class="next-clicks-twitter"><a href="https://twitter.com/hockeywildernes" class="twitter-follow-button" data-show-count="false" data-size="small">Follow @hockeywildernes</a> <a href="https://twitter.com/SBNationNHL" class="twitter-follow-button" data-show-count="false" data-size="small">Follow @SBNationNHL</a></div>
<ul class="next-clicks-ulist" style="color:#005838">
<li><a href="http://www.hockeywilderness.com/2013/12/24/5242280/nll-your-basic-guide-to-lacrosse?utm_source=hockeywilderness&utm_medium=nextclicks&utm_campaign=blogs">NLL: Your Basic Guide to Lacrosse</a></li>
<li><a href="http://www.hockeywilderness.com/2013/12/24/5240990/wilderness-walk-christmas-break-edition?utm_source=hockeywilderness&utm_medium=nextclicks&utm_campaign=blogs">Wilderness Walk: Christmas Break Edition</a></li>
<li><a href="http://www.hockeywilderness.com/2013/12/23/5240642/bullied-on-broad-street?utm_source=hockeywilderness&utm_medium=nextclicks&utm_campaign=blogs">Bullied on Broad Street</a></li>
<li><a href="http://www.hockeywilderness.com/2013/12/23/5238966/minnesota-wild-at-philadelphia-flyers-game-preview?utm_source=hockeywilderness&utm_medium=nextclicks&utm_campaign=blogs">Minnesota Wild at Philadelphia Flyers: Game Preview</a></li>
<li><a href="http://www.hockeywilderness.com/2013/12/23/5235552/this-for-that?utm_source=hockeywilderness&utm_medium=nextclicks&utm_campaign=blogs">This for That</a></li>
</ul></div>
<!-- ######## END NEXTCLICKS SNIPPET ######## -->