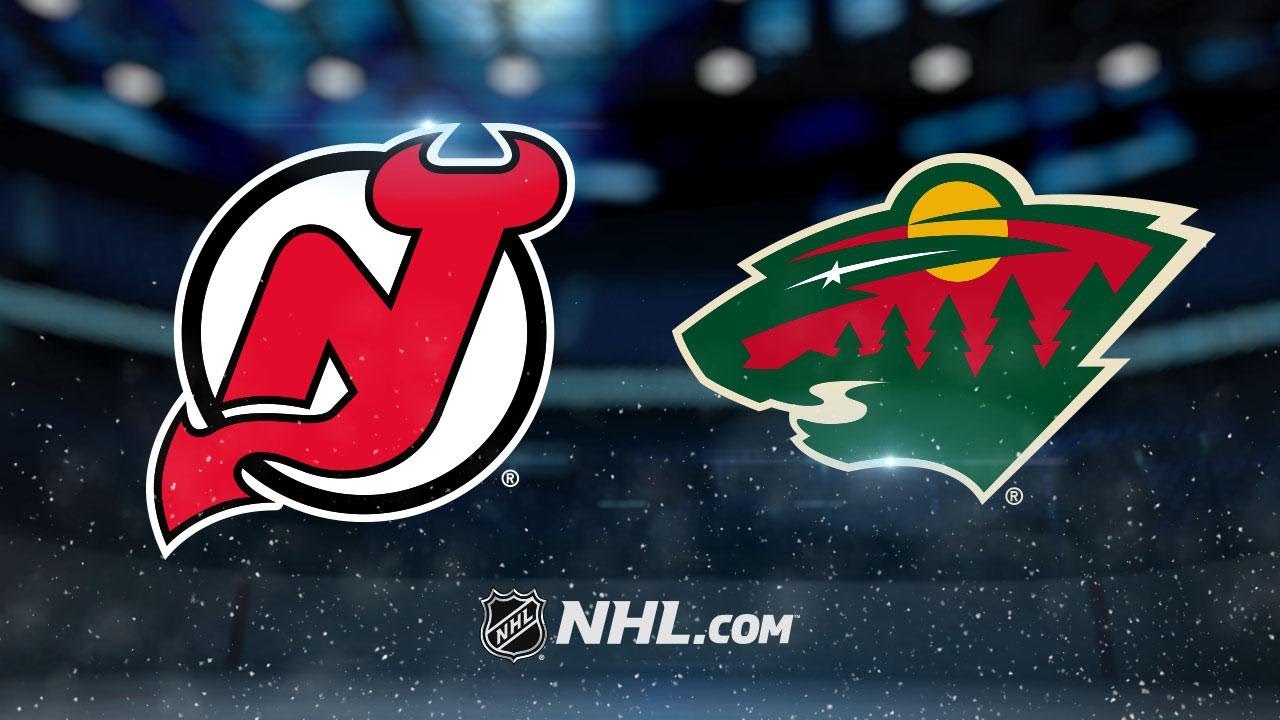 As I do with every Wild game I attend live, I have thoughts and I write them down for you, the lovely reader.
1. Whoa, Nellie! These seats are good. Ninth row at center ice. Tremendous thanks to the Zonefather. Also, a former boss calls me at 4pm and asks if I want to go to the game after I already had these tickets. Go figure.
2. Doing some reconnaissance at The Hockey Lodge and I don't want to say their prices are high, but they should probably look into adding an in-house lender.
3. Chris Stewart and Mike Reilly are announced as the healthy scratches. Can the Wild get an optimal lineup out there just once, please? I have nothing against Kyle Quincey personally, but I guess I could try.
4. The quote of night came early, about 30 seconds into the first period, where from directly behind me I hear, "You'd think the ice would be even more slippery at the beginning of the period." Winner winner, chicken dinner.
5. Charlie Coyle is back! This is exciting. The Wild are just one nearly crippled Shattuck alumni away from a fully healthy squad.
6. However, Coyle looked rusty to me. His minutes weren't limited (17:25) and it looked like he bounced around quite a few lines. He may need just a bit of time to get his legs under him. He didn't handle the puck much and looked to be mostly just playing a scrappy forechecking game out there rather than being able to make something happen. It'll come.
7. How Coyle's nickname of The Big Omelette hasn't caught on more is a travesty. The 'Chahlie' Boston thing is played out. Plus, Omelettes are great. Most of the time. Other times, maybe not. The parallels are all there.
8. I got a souvenir cup. Why in the world am I insistent on collecting 24-ounce sports cups? Is there even a resale value on them? I have a whole cabinet full and I don't use them because I don't want to hand wash them, but putting them in the dishwasher ruins them. This is a cry for help.
9. My cup features #OurIce, of course. Because I hadn't gotten enough of that crammed down my throat this season already and because I didn't find it stupid enough right off the bat. But I've already said my peace on this.
10. OK, so before the game they had a kid splash ice from Cottage Grove arena or something onto the ice, in what was supposed to be some kind of mini-ceremony to unite all of the water in Minnesota with the sheet of ice at the Xcel. What it actually looked like was this poor confused child pouring out a Solo Cup of beer the morning after his parents threw a rowdy New Years Eve party. The sentiment is nice, even if horribly pandering, but even the delivery is lacking with that promotion.
11. Let's talk about Gus. It was a forgettable night for Gustav Olofsson, with essentially two own goals and not much on the redemption side of things. You certainly expect growing pains out of a young defender, but the Wild bit off more than they could chew on that front on this particular evening.
12. I wanted Mike Reilly in the lineup next game, but not like this. NOT LIKE THIS.
13. Olofsson looked mostly fine in most every other play when he wasn't scoring on his own team and hopefully that counts for something. Taylor Hall worked him a tad in the first period, but Olofsson managed to still prevent a completely clean breakaway. I think he's the type that will improve with time, as it feels like he's come a long way just in the NHL games he's played already. Hopefully he gets that ice time, even with three left handed shots composing the bottom three defenders on the roster.
14. Kyle Quincey continues to confound me. Not that he's horrible, but he's just not...very... good. The stretch passes that other defenders make across the neutral zone are a dream with Quincey, it feels like every pass he makes out of his own zone is essentially lobbing a hand grenade.
15. I had many more observations tonight that felt almost brand new to me sitting that close to the action. Mostly the reminder of just how fast the NHL game can be. Hi-Def does such a great job of translating hockey's speed on to our television sets and the usual seats that my modestly compensated self can afford are much higher in the building, which is an interesting, full-ice view, but the speed element feels negated.
16. With no one was this more apparent with than Nino Niederreiter. In a game that suddenly felt so fast to me again, it also felt like the game was slowed down for Nino, I gained further appreciation for his stickhandling in a crowd and how talented he really is at making defenders miss him with the body.
17. Mikael Granlund falls under this category too. On TV, he looks like an absolute wizard with the puck sometimes and in real life it's that much more awe-inspiring. Hard believe he was so disappointing for so long, honestly.
18. *Wipes drool from keyboard*
19. I've got to assume the host for Wild vision knows he looks a lot like Ryan Seacrest, right? I mean, that's a bit of a blessing and a curse, quite honestly.
20. It's 2017 and we can make self-aware robots but we can't make a public WiFi network that isn't terrible, what gives?
21. Another obvious but very much reaffirmed observation from seeing things up close is how small Jared Spurgeon is. I'm not going to say media guides lie frequently about player measurables, but he might not be 5'9", everyone. The flip side of that is I never realized how massive Brian Boyle is. It looked like a father son game out there at times.
22. Overall, I feel like Wild fans should be more happy with this game than upset despite the unsatisfying ending. The Wild effectively dominated the Devils for 45 minutes or more of the game and were two fluky own-goals from mopping the floor with them. I'll get to the OT disappointment, but this is one of those games that's more process good than results good and that's a good thing -- not even in a moral victory kind of way.
23. I left fairly unimpressed with the Devils, for what that's worth. Everyone kind of assumed their start was mostly smoke and mirrors and seeing the Wild choke them off for almost the entire first half of the game and most of the third period bears that out.
24. As far as Devan Dubnyk and fluky goals go, it's really hard for me to blame him entirely. There were fluky goals before the shutout streak and there were obviously two Monday night, but aside from goals bouncing off defenders, buttocks or defender's buttocks, he looked relatively sharp for the limited amount of work.
25. That being said, Alex Stalock does need a little more of the work and I'm not against that at all. But while we're at it, can the Wild not allow 40 shots every time Stalock starts, if at all possible?
26. I'm having trouble deciding on my methodology on making homemade gravy on Thursday for Thanksgiving and it's really bothering me.
27. I'm also considering going Black Friday shopping for the first time in my life this year, despite my years working in retail telling me not to support it.
28. Not early in the morning though -- don't be ridiculous. Lunch at the earliest, you savages.
29. The officials were not going to be getting any Christmas cards from anyone in the arena Monday. One never wants to blame the officials for the outcome of the game and I don't think they changed it directly, but the lack of consistency was pretty bad. Three similar skirmishes happened in the third, the first resulting in two penalties, the second resulting in none and the third resulting in only one penalty. It was understandably frustrating to even the most objective observer.
30. The officiating was so bad I screamed expletives at Brad Meier just out of habit.
31. Granlund taking over with a few clap bombs was not how I expected this game to flow late in the third period.
32. The energy in the building after the game tying goal was great. So great that none of the rhythmless Minnesotan hockey fans even realized they don't properly know how to enjoy Prince's "Let's Go Crazy", which is why we'll always hear about the canned mediocrity that is "Crowd Chant."
34. Mikko Koivu and Ryan Suter starting overtime was as predictable as it was disappointing. I'll gladly defend either player's merit during 5-on-5 play, but the emphasis on speed during 3-on-3 play should really, really not be lost on Bruce Boudreau. He's got some players that can skate, but for whatever reason chose not to use them.
35. I think Boudreau is just playing it too safe in overtimes, as did Yeo before him. They've both leaned pretty heavily on names that they trust instead of names that can win and, unsurprisingly, the Wild haven't won a lot of those games.
36. So, yeah.
37. Related: Suter must be the most persuasive hockey player on the friggin' planet.
38. I'm making two pies on Wednesday night and I'm pretty excited about it. Also, I don't care what Suter says, he's not getting any of my pies.
39. In the end, Wild fans have their pick of the litter on who to blame for the lost point Monday night, Olofsson, Dubnyk, the officials, Koviu & Suter, Boudreau, etc. In the end, it's a point in the standings and a three-point game going to an Eastern conference team. There are worse ways for a game to end.
40. Just be thankful this game wasn't decided by a shootout.
---
Never Miss an Episode of Giles & The Goalie!