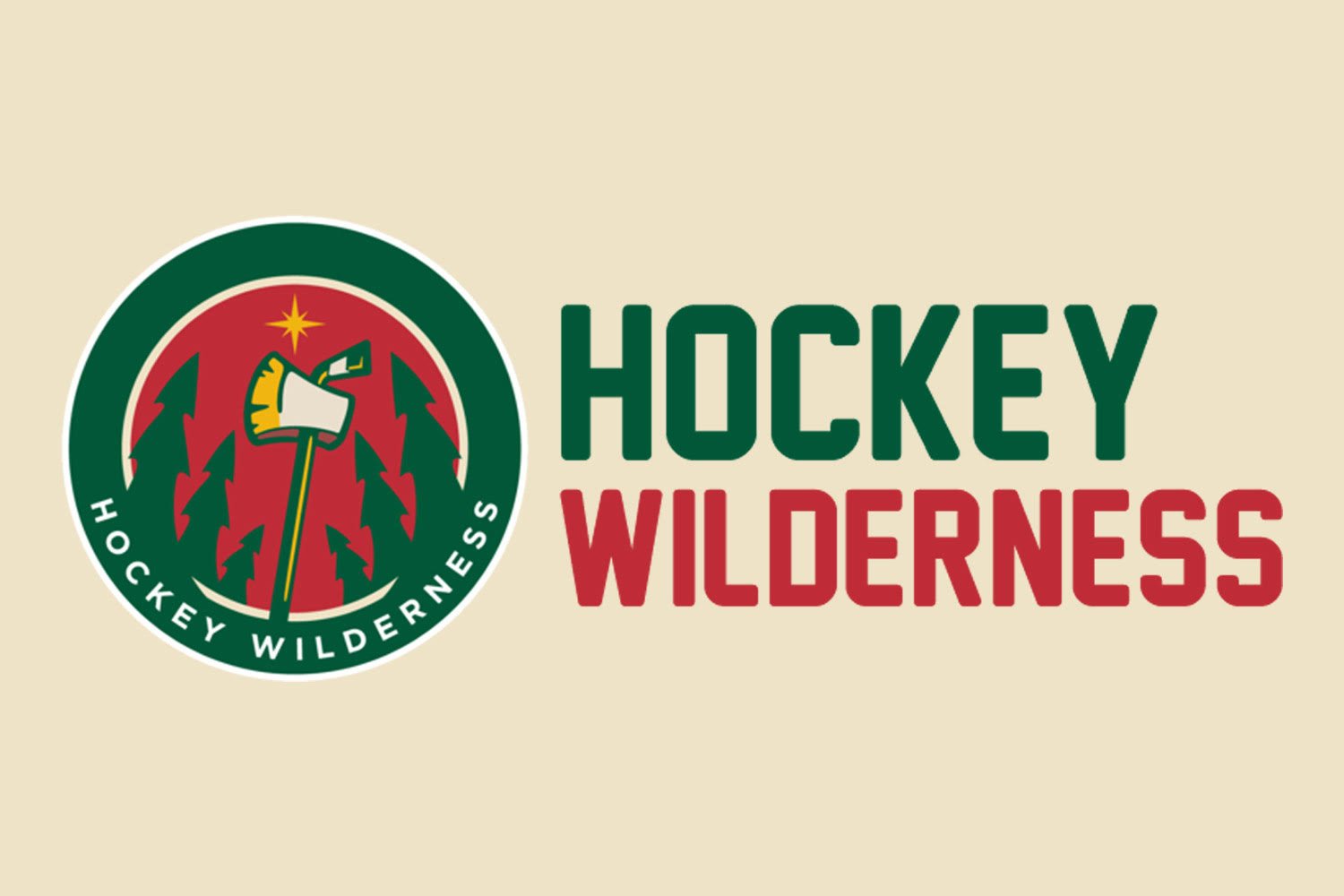 The Minnesota Wild finally tripped up and let a team get the better of them when they faced the Seattle Kraken on Thursday. But despite the 4-1 (really 2-1 with two empty-net goals) score line, there are still things to take away from this game and to still be hopeful in this young season.
Here are some thoughts.
1 — Cracks in the blue line
When it was announced that Dmytri Kulikov is taking a maintenance day after getting banged up, and Alex Goligoski was doing the same but maybe to a larger extent, my heart kind of sank and I had a bad feeling about this before puck drop. Jordie Benn was making his actual Wild debut after possibly having one of the worst preseasons from a veteran defender in recent memory; and Jon Lizotte was making his NHL debut as the quintessential "we don't want to rush Calen Addison into this lineup without a guaranteed spot so we'll call-up this 26-year-old that we aren't really attached to" kind of guy. Both of them were very poor.
I understand not wanting to hand over the keys to Addison temporarily and treating him like a very fragile prospect — not wanting to move him between the two levels too much — but after tonight they can't just throw away potential points because of it. Although last night was still sort of a trainwreck in other areas, it was still a very winnable game with the chances they were getting, but it was the complete immobility of the blue line that damned them from the start.
I've been impressed with the additions of Kulikov, Goligoski, and Jon Merrill so far, but opting for the tier below just spells disaster. If they can't move their feet well and can't make strong breakout passes, they're just getting in the way.
Beyond the current blue line and Addison, what do they have? Dakota Mermis? If they want to compete, maybe they need to think about their depth chart and the order of future call-ups.
2 — Cam Talbot is everything
If it wasn't for Cam Talbot being in between the pipes last night, it really could have been a blowout. He saved 34 of 36 shots and made some excellent desperation saves to keep his team in this one. It just unfortunately didn't pan out that way, but he was the best player on the ice from start to finish.
Both Kraken goals (that weren't empty-netters) were certainly nowhere near Talbot's fault. The first one resulted from a weird bank pass that was just too much movement to track and a shot from an unexpected sniper in Haydn Fleury; and the second one was just a clusterfuck of five defenders in front of him not keeping track of the dudes in blue that prevented him from actually getting a solid read on the play.
He has more than earned his .914 save percentage so far through six starts this season, and frankly, if it wasn't for the Wild taking so many damn penalties or collapsing defensively at times, it would be much, much higher.
3 — Line blender
Dean Evason already mixed up his lines due to Mats Zuccarello and Rem Pitlick being in the NHL's COVID protocol, but that didn't last long. Kevin Fiala got time on the first line with Joel Eriksson Ek and Kirill Kaprizov, but that was a quick drop in the pan as Evason reverted back to his trusty trio of Eriksson Ek with Foligno and Greenway in desperate times. Kaprizov was bouncing all around to different groups to try and find some chemistry, and Brandon Duhaime surprisingly just gelled in seamlessly with some lines.
So there were good and bad takeaways from the extremely limited viewings of some lines, but the general feeling is that Kaprizov needs Zuccarello at this moment of the season; Duhaime should be getting a larger role and Dean somewhat agrees; and the coach kind of reverts to throwing so many damn things at a wall that it's kind of concerning.
Evason did talk at length about everyone being a "Minnesota Wild player" and chemistry isn't a concern because if they play the system, results will come. But there are just some characteristics of certain forwards that fit with others like cogs. We'll see where it goes from here and if there are drastically different lineups planned for the Colorado Avalanche on Saturday (maybe Duhaime in the top-six????).
4 — Finally a clean sheet penalty kill
It finally happened. The Wild didn't allow any shorthanded goals. Despite having a four-minute minor to start the second period and a penalty on either side of the second intermission, Minnesota stood strong and can show off the 0-for-4 stat for the Kraken.
The best part? Despite having eight minutes on the man advantage, Seattle only managed to have seven shot attempts and five of them hit the net. The Wild had two shorthanded shots on goal! It was a complete performance that was unfortunately clouded over just the inadequacy of the Wild's offense on Thursday.
Next up, the Avalanche on Saturday and unless the personnel changes and the lines are solidified, then it might be a horror show.