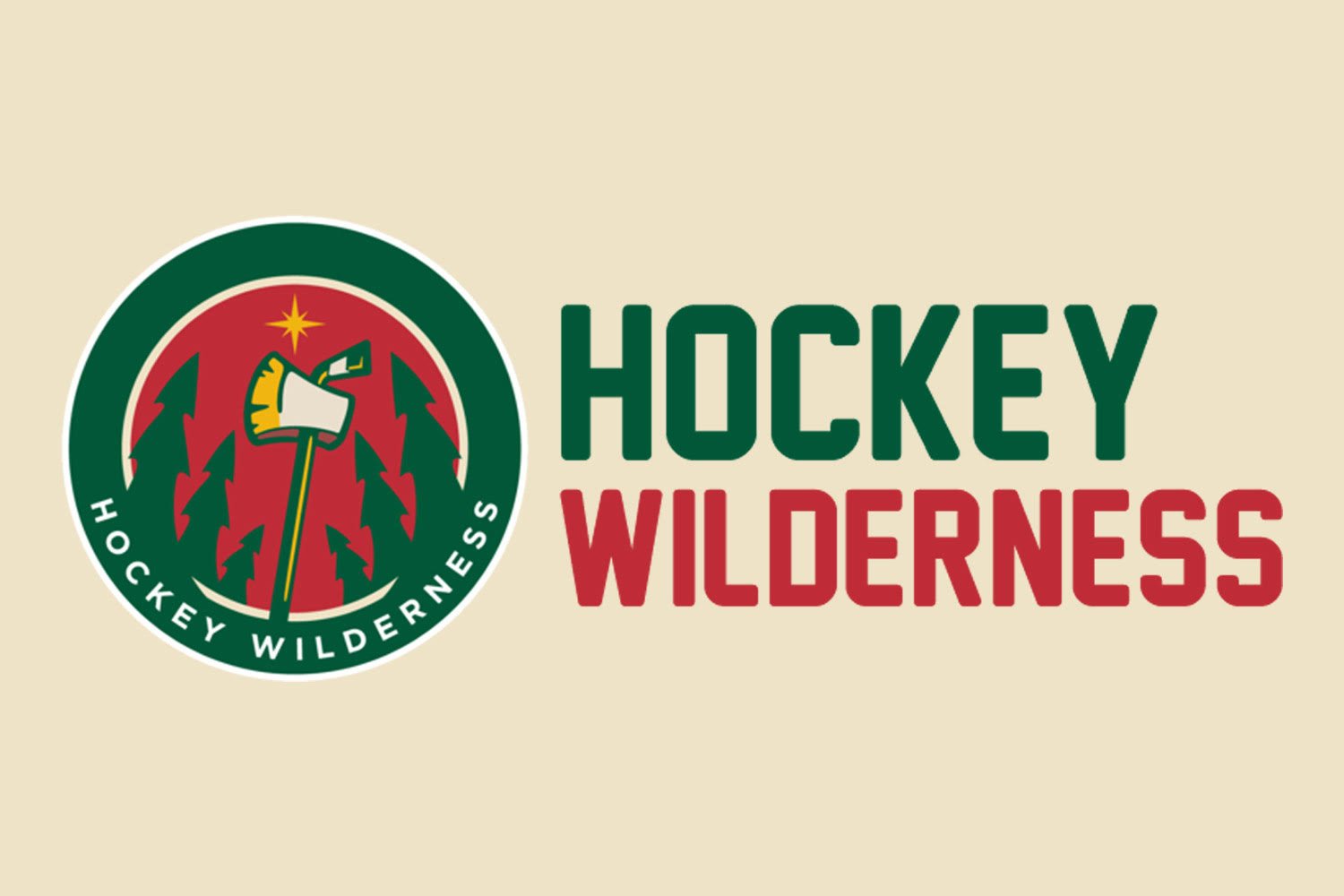 The Wild absolutely dominated the Blues in every aspect of the game last night. A 5-1 win on the road and outshooting their opponent 45 to 16, nearly a 3 to 1 ratio. The Wild threw their 1st period slow starts out the window and scored a season high 3 goals in the first frame Saturday night. The win for the Wild makes it their 7th in 8 games and has moved them into 2nd in the Central Division. Not too shabby for a team that still has many doubters.
Here's what we learned after a dominating win in St. Louis on Saturday night.
Thing 1: Nick Seeler and Greg Pateryn Make a Solid 3rd Defensive Pair
All year for the most part, Seeler and Pateryn have played very good shutdown hockey and have been a very reliable 3rd pair on defense. Last night, they played far and away their best game as a pair.
Nick Seeler scored his first career goal, added two assists and was a plus 4 on the night. Calling it a great night would be an understatement for the rookie defenseman that logged only a little over 13 minutes. Coach Bruce Boudreau liked what he saw from the 25 year old saying, "I just told Seeler I'll be expecting that more often now." A great game from Seeler that Wild fans would be more than happy seeing more often in the future.
Greg Pateryn tied a Minnesota franchise record last night as he finished the night with a plus 5 rating. Following the game, Pateryn was asked when the last time he was plus 5 in a game and his reply was hilarious, "I don't know, mites, when I didn't even know what that was." Even for a guy like Pateryn, who has made it to the NHL, it is hard to remember games that you are on the ice for that many goals. Pateryn was on the ice for all five of the Wild's goals against the Blues. He did that with a little over 13 minutes played as well. A great night for the defenseman.
Bruce Boudreau had this to say about his 3rd defensive pair, "That was a pretty good game, Seeler three points and plus-4 and Pateryn plus-5. When you get that out of your fifth, sixth 'D,' it shows balance and that's what we've been trying to preach all year long." All praise for the pair and going forward, expectations for the two should be high. It's hard to remember a better 3rd pair than Seeler and Pateryn for the Wild.
Thing 2: Mr. 400
Eric Staal scored goal number 400 on his career with a crazy redirection near the face-off dot.
That goal made him the 96th player in NHL history to reach the 400 goal plateau and puts him 5th among active players. Also, it marks the first player from the ridiculous 2003 draft to reach the mark. He did so, by reaching it before Cory Perry (366), Thomas Vanek (359), Jeff Carter (355), and teammate Zach Parise (337).
So, congratulations to Eric Staal on the career accomplishment! Let's take a moment and realize just how special of a player Staal is and how lucky we are as fans to watch a player of his caliber play night in and night out. Now, on to the next 100 goals and reaching the dazzling 500 goal mark!
Thing 3: Staying Out of the Box Helps
Going into last night's game, the Wild ranked in 5th in penalties taken with 65 penalties in 12 games. That is an average of 5.4 penalties per game, which is over one sixth of a game the Wild spent in the box each night.
But last night was a different story. The Wild only took one penalty, a season low for the team. It was a good game to only take one penalty, as the Blues power-play was red hot coming into last night's contest. The Blues did manage to capitalize on their one and only power-play, making it 5 straight games with a power-play goal and 10 of 12 games to start the year with a goal on the man advantage. Facing a team with a hot power-play can put a team at a huge disadvantage, but one way to combat a hot power-play is to take less penalties. That is exactly what the Wild did and was a big reason the Wild could come out of St. Louis with a victory last night.
Going forward, the Wild would be smart to limit their time in the box. No more stupid penalties, please.