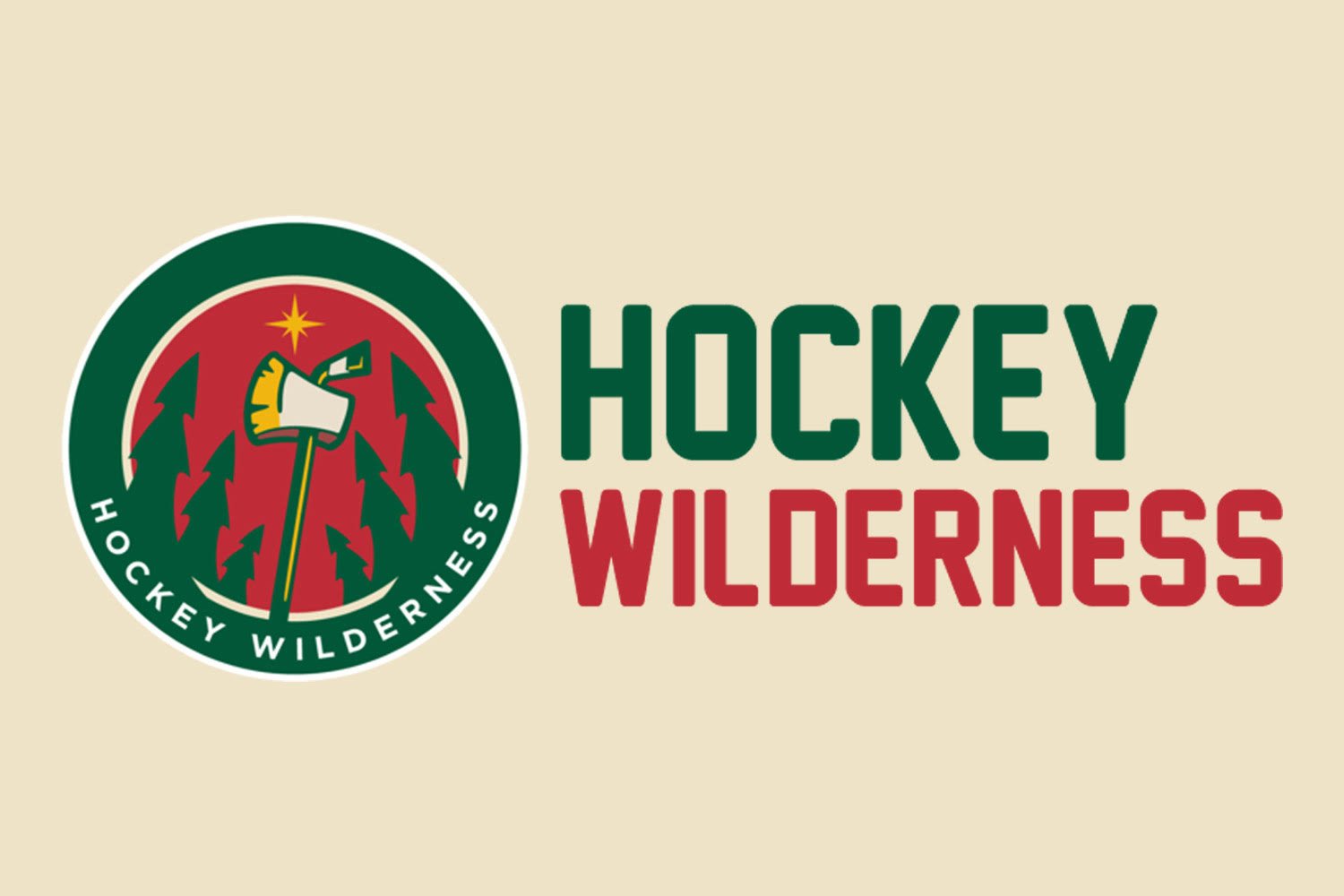 Welcome to Hockey Wilderness' coverage of the 2022 NHL Draft. We will not act like experts, nor will we act like we have watched hours of footage of these players. So instead, we have opted to rely on the opinion of people who have, and have compiled plenty of information from different publications regarding these prospects. Note: This is not a ranking, but just going down a list of interesting draft-eligible dudes without any order in mind.
Logan Cooley has been considered a top prospect for a while now. Even a year ago — almost immediately after the 2021 NHL Draft — his name was common in the top-10 rankings that those draft nerds put out in preparation for this year's boy sale. And Cooley's stock has only risen from that point.
Going the traditional route of playing with piles of top prospects at the United States National Team Development Program, Cooley was able to put up piles of points and eventually was determined at the top of that class. And it might just be because he's one of the most projectable players available on July 7.
Cooley can play in all situations, is constantly aware of his surroundings, and just looks like he is putting piles of more effort compared to anyone else on the ice. A lightning bug that is zipping and zapping, stripping pucks and immediately creating offense; Cooley is a player that so many teams drool over because he can just be so heavily relied upon and shine in a top-six center spot without much thought of who will be playing with him.
We're jealous of whichever team is going to draft the University of Minnesota commit, but at least we can watch him play here for several months.
Pre-Draft Rankings
#2 (NA skaters) by NHL Central Scouting
#2 by McKenzie/TSN (midseason)
#3 by Dobber Prospects (April)
#4 by Wheeler/The Athletic (midseason)
#3 by EliteProspects
What Scouts Are Saying
Would They Fit In With The Wild?
Cooley, as everyone sings his praises above, is an energetic force that provide value on both ends of the ice and just meld well into any offensive system with his playmaking and ability to transition the puck up the ice. So, yeah, if any team is able to turn centers that can skate just decently well, but has incredible vision and good enough tools, into top-line players, it's the Minnesota Wild. So, yeah, Cooley would be nice (plus he's going to be playing here.)
Can The Wild Get Them?
There is going to be a lot of denial in this section for the next several profiles. The Wild are picking 24th overall. They will not draft Logan Cooley.
A Minnesota Relation
It's just a feeling that I get, but I sense a little 2007-08 Pierre-Marc Bouchard in Cooley. It was his career year when Marian Gaborik was scoring points out his ass — and held the franchise record for points scored in a season until Kirill Kaprizov and Kevin Fiala came along this year — but it's the steadiness of Bouchard and just being able to have that sparkplug capability decently in all three zones that has me feeling that way.
2022 NHL Draft Board