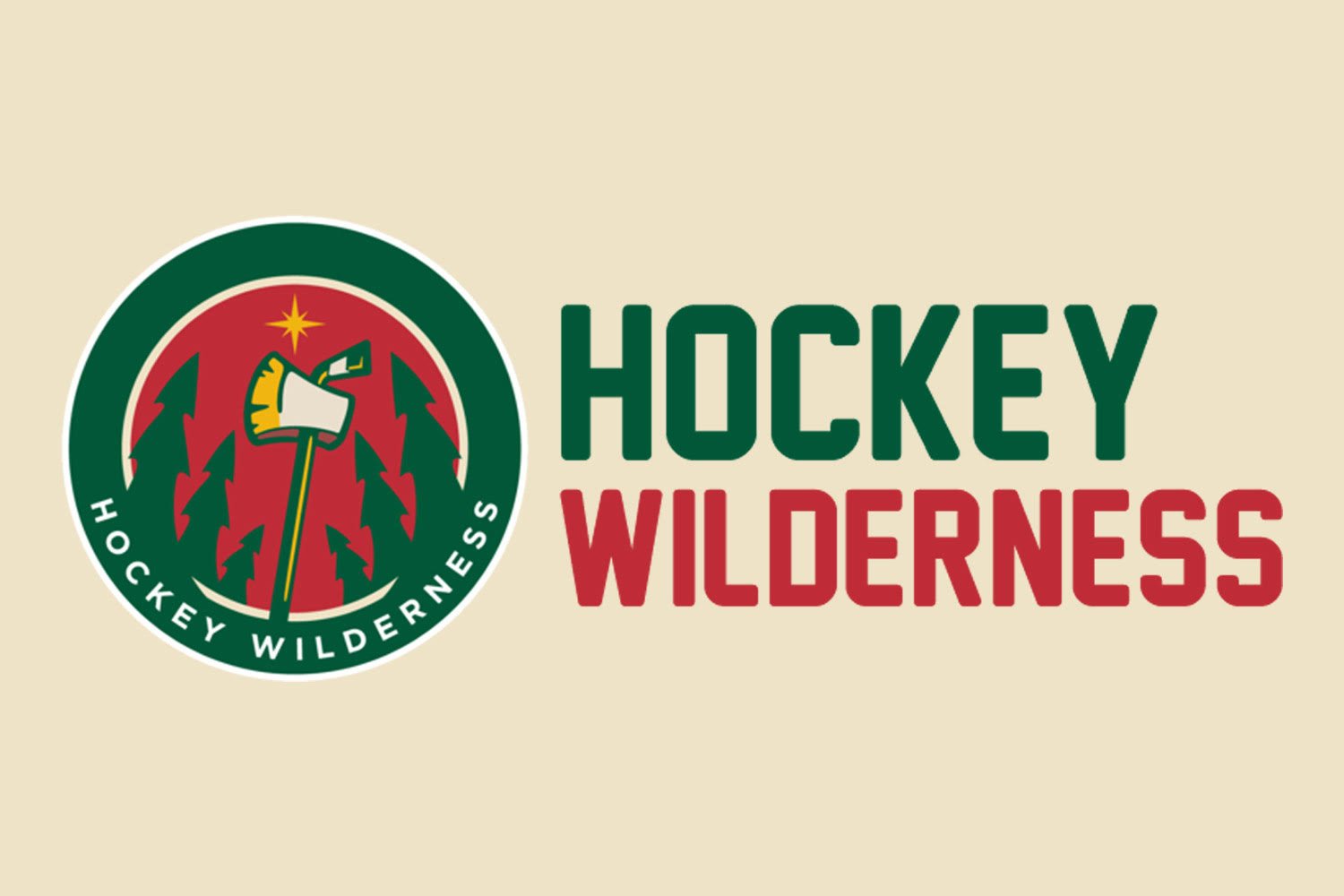 It's time for some Armchair GMing here at SB Nation with our 2021 Mock Draft starting to take shape.
After making a blockbuster trade, sending Minnesota Wild fan favorite Matt Dumba to the Philadelphia Flyers, getting the 13th overall selection this year and forward prospect Elliot Desnoyers in return, the Wild are now up for the first of three times just in the first round.
Making this pick, I himmed and hawwed at multiple players — it's a weird area in the draft where you might be reaching for some players and none that I desperately wanted dropped in my lap. Fabian Lysell was already taken, Mason McTavish was long gone, and center Cole Sillinger was swiped right before I made this pick.
With the former potential bundled up into a sizable center, I had no choice but to select Aatu Räty with the 13th overall pick. Even if some rankings have him lower and in the late-first round, you can't really pass up the potential he once had.
He didn't score a ton of points during his time in the Finnish Liiga this season, but the draw is still there enough to take him with this pick. Räty will unfortunately be tied to Dumba for his entire career in this hypothetical NHL, but it's just added pressure for the center to achieve his potential.
Chris: Well, I don't know about anyone else at Hockey Wilderness but, I got my guy.
As we inch closer to the 2021 NHL Entry Draft, there are no shortage of Twitter scouts, naysayers, and honestly — Räty haters. Yeah, I know how ridiculous that sounds, but no more ridiculous than calling a player of this caliber, a bust, before they're even drafted. If the Wild were to get Räty here- they should be doing backflips.
I wrote about Räty back in June, and my feelings remain fairly unchanged. I think a change of scenery is needed for this player, and I think adapting his skill set to the North American ice, sooner than later, will make a big difference in his two-way game. I was hopeful that Räty would be selected in the CHL Import Draft a few weeks ago, but he wasn't selected. Räty would benefit from joining the Iowa Wild, and getting some more meaningful ice time with players he could spend time playing with in Minnesota. 
I think it's important to stand up for your guys, and have conviction in the players you like. The best part about prospect evaluation is that your opinion is allowed to change! To a degree, probably encouraged. That said, your opinion on Räty might change, but that Twitter take is forever. 
The following are excerpts from the draft profile we did earlier on Aatu Räty at Hockey Wilderness
Who is Aatu Räty?
This isn't necessarily news to anyone who follows the upcoming NHL Entry Draft or, prospects as a whole — but Aatu Raty is an extremely divisive player. The young centerman from Oulunsalo, Finland has been bouncing around the draft boards for more than a year now.
It hasn't always been that way, after all he was mine, and lot of of other scouts consensus number-one pick this time last year. But, like a lot of young players, development is filled with peaks and valleys. That's certainly the case with the young Finn, his development hasn't exactly been linear.
For the last two years, and even at the beginning of this season — a good chunk of the scouting community thought that Raty would be at worst, a top-five pick in the upcoming draft. As the season wore on, and due to Raty's poor start in the Finnish Liiga, he began to slip down the rankings. Since then, there's been a lot of discourse about what type of expectations should be placed on a player like Raty, some fair and some not.
What I see when I watch Raty play is a player who's got exceptional hands in tight, and can make space in the offensive zone. I don't think Raty will ever be a 30-goal scorer in the NHL, and that isn't terribly important with his ability to create plays, and find shooting lanes. When he does shoot, he has an accurate, but average wrist shot. I'd like to see him add more shot variety in his game, and well, shoot the puck more.
Defensively, Raty is a player who is fairly responsible. He protects the puck well, but can be inconsistent. I'd like to see him gap up a bit sooner, and use his size to knock the puck off the rush. I think he has the tools to be a great 200-foot player in the NHL, but he'll need to continue to refine them through better positioning and skating.
Raty's skating is average, and I think this could hold him back from being an impactful NHL player. I've read interviews where he has spoken to working on his skating, and I'm hopeful this is something that can be corrected sooner than later. Speed wise, he leaves a lot to be desired. If he had a quicker first few strides, and could maintain that acceleration earlier in the stride, he'd be better for it. Again, these are things I'm sure he's laser focused on heading into the draft.
Why Aatu Räty?
All things considered, I believe the Wild would be a really great landing spot for a player like Raty. The Wild can absolutely benefit from extra depth on center, and having a player with Raty's upside in the Wild system is always a good thing. Although he may never live up to the hype generated by his U20 World Juniors performance a few years back, I think it's reasonable to assume that Raty will still be an impact player at the NHL level.
The development curve for European prospects can be a difficult one to navigate. I'm thinking about the CHL Import Draft coming up on June 30th, and I have to wonder if a CHL team would pick Raty and give him the opportunity to play meaningful minutes in Canada. Not that he necessarily needs meaningful minutes to continue to develop, but could this transition to North American ice, earlier on, be considered an asset to a player who's been up in down in Finland? I guess we'll see what happens from here, but he's a member of the Wild prospect pool now.
Here are the rest of the first round picks to this point in our 2021 SB Nation NHL Mock Draft: