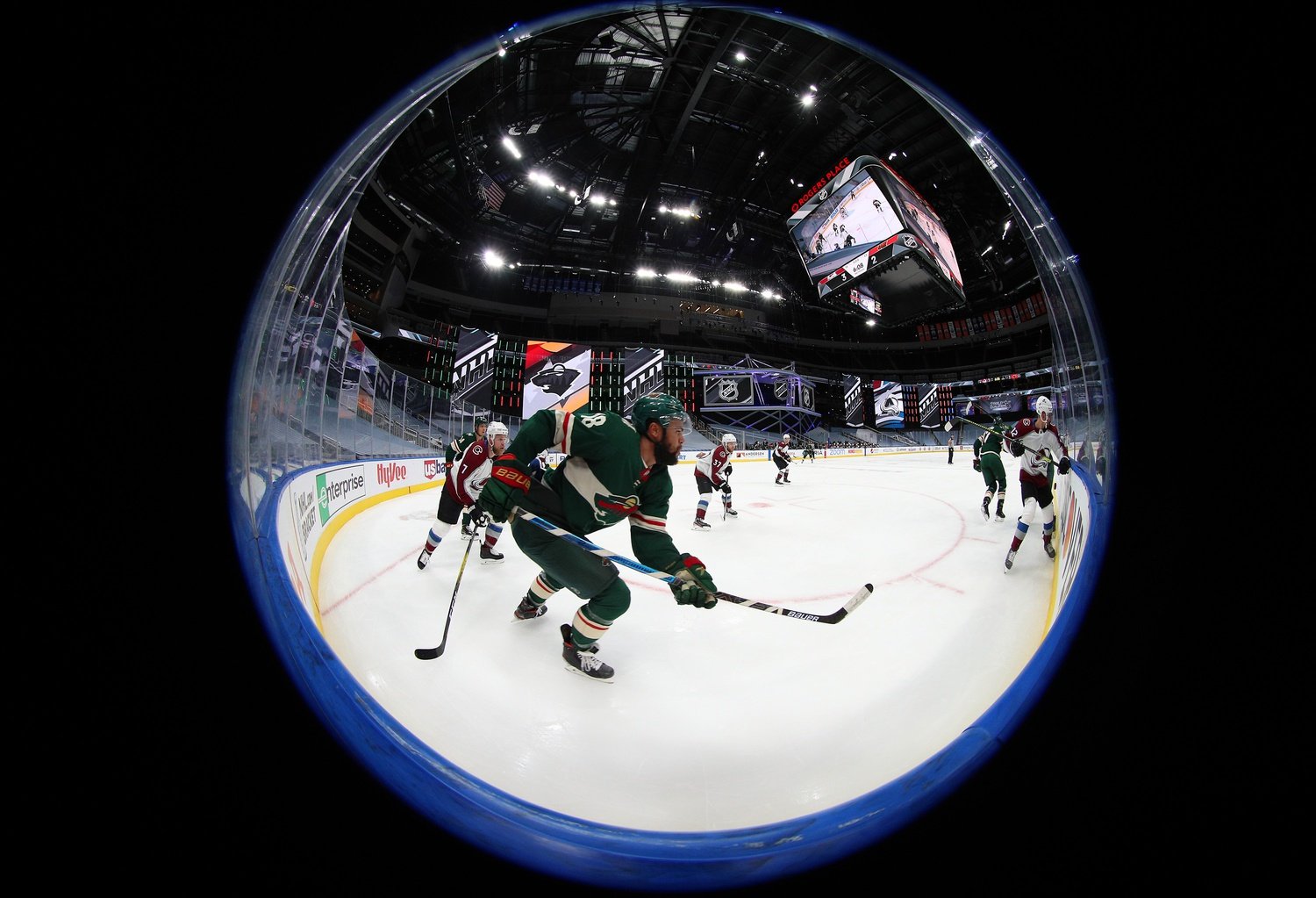 With the Minnesota Wild season on pause and over half the team on the COVID list, there's never been a better time to revisit the expansion draft list. Eleven games are enough to start forming some opinions on which players should be protected.
For previous iterations of the list, click here and here. For the official rules and regulations of this list, click here.
This has been the most challenging list to put together so far. It will certainly spark some debate, as now there will be at least one prominent Wild player left available for expansion. Again, this list is not assuming any trades, nor does it reflect asking any player to waive their no-movement clause.
If the list were finalized right now, this is what it would look like when it's made available to Seattle in the offseason:
LIST METHOD - EIGHT SKATERS AND ONE GOALTENDER
Forwards
Zach Parise - NMC
Mats Zuccarello - NMC
Defensemen
Jared Spurgeon - NMC
Ryan Suter - NMC
Jonas Brodin - NMC
Goaltender
***
Making this an eight skater/one goaltender list was incredibly difficult. With the rise of Jordan Greenway early on this season, he jumped into prime consideration for the final skater spot. But the Wild's center depth continues to be bleak, and one does not simply let their lone good center go for nothing. The list also exposes Marcus Foligno, who signed an extension with the Wild just a month ago.
The list was much closer to reverting to a seven forward/three defensemen/one goaltender format. But given that would leave Matt Dumba exposed, the Wild would be better off dangling him in a trade before letting him go for free in the expansion draft. Good right-handed defensemen are rare enough that Dumba could find himself on the move for the Wild to switch back to the 7/3/1 format and protect Greenway and Foligno.
But until then, the format stays 8/1.
The Wild do not have another forward that would make it worthwhile to stick to the 7/3/1 format. Kirill Kaprizov and Marco Rossi are not eligible for the Kraken to select in the draft, as previously stated in the rules, so that is why they do not appear on the lists. Basically, that would force you to protect either Victor Rask or Nico Sturm. Is either of them worth protecting?
To be blunt: No. They certainly are not.
The options are narrowing as the season goes on for Bill Guerin, as he now faces the likelihood of having to make a side deal or two with Seattle so that he does not lose key players. Wild fans might suffer PTSD from this option remembering the Vegas draft just four years ago, but it might have to be the play for Guerin should he feel the need to go the 8/1 route while also trying to hang on to a few extra forwards.
Stay tuned for the next list, which will follow the Wild's next prominent move. Whenever that is...