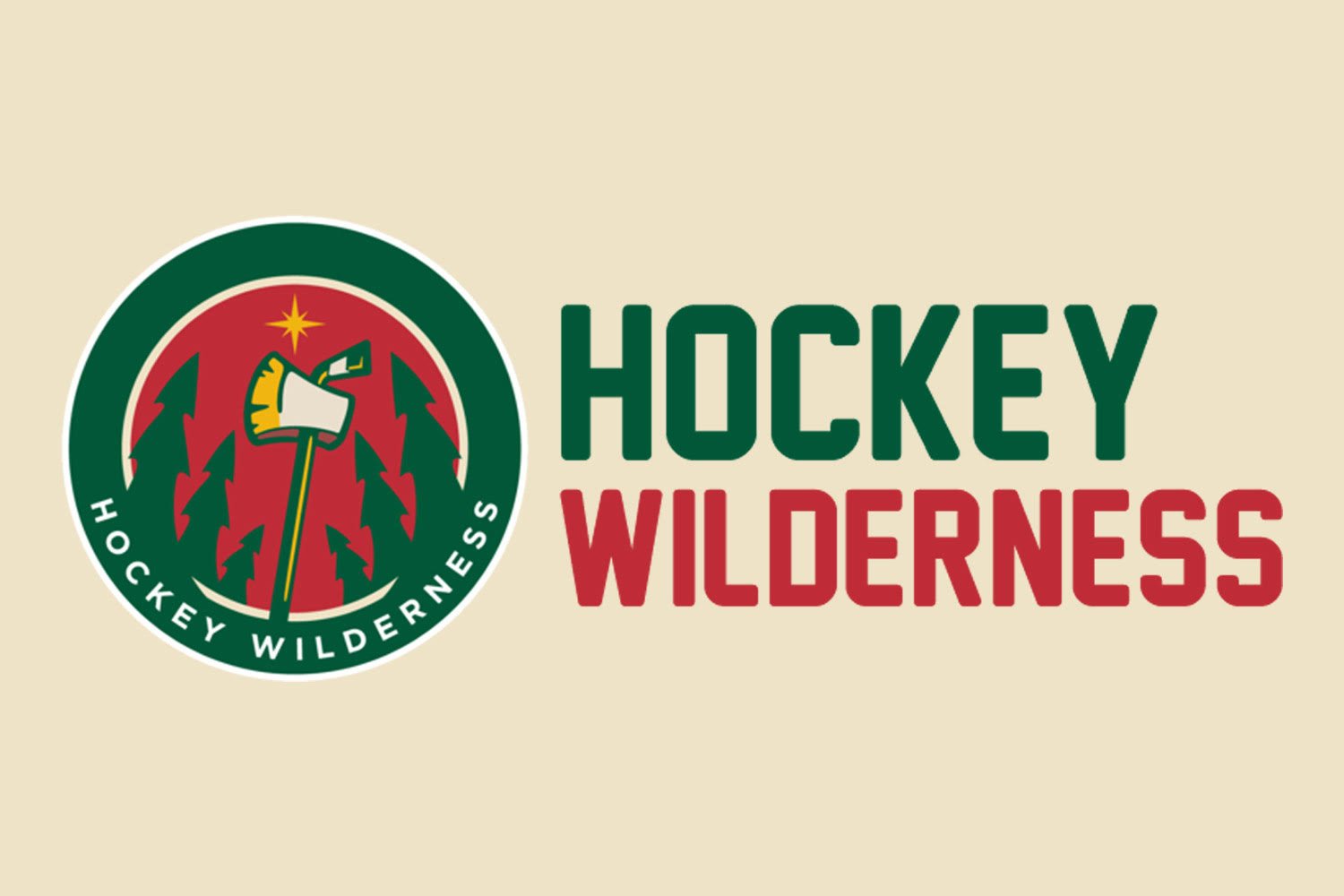 The Nashville Predators got plenty of playing time in last year's playoffs despite losing in game six of a first round series to the Carolina Hurricanes.
With a little bit of luck and a few new faces, they'll have a chance to be on the other side of the postseason luck this year. 
They're a hard team to predict, because I don't think anybody would be surprised to see this team make the playoffs. But I also don't think it would be a huge shock if they miss the postseason this year either. 
A lot of their potential success will come at the feet of perhaps the biggest change in franchise history. After 683 games and 15 seasons with the team, longtime goalie Pekka Rinne retired this summer, leaving the crease completely to a promising but young Juuse Saros this season.
But this is a team that made plenty of changes this season, as you'll read more about shortly. Perhaps the biggest question will be where the team finds offense, as the Preds struggled to score last year and moved out some offense this summer.
With a handful of question marks (looking at you Chicago, Dallas and St. Louis) and some power at the top (How have the Avs not won yet and Winnipeg will be sneaky good), the Central Division could be hard to predict this season. 
But let's see what we can do down in Nashville.
The Fresh Faces
Philippe Myers, D
The less talked about piece of the Ryan Ellis trade, Myers, 24, has a chance to come in and be another strong piece on the Nashville blueline. He isn't going to wow anyone with his puck moving in the way Mattias Ekholm or Roman Josi might (6 G, 23 A in 115 GP),  but he is a capable right-handed defender with some size.
He should have an expanded role in Nashville, too, likely playing in that solid top four.
Cody Glass, F
Glass, the 22-year-old forward who is the aforementioned Nashville centerpiece of the three-team Patrick trade, was sent down to the AHL this week, but this is a player who projects well as a top-six forward in the NHL.
The former top 10 pick has 22 points in 68 career games, which isn't ideal for someone with such a high draft pedigree, but I would be shocked if Glass doesn't return to the big league to play with the Preds at some point this season.
Predators coach John Hynes defended the decision to demote Glass, saying the NHL isn't a development league. But not everyone agrees.
Perhaps a change of scenery can help him reach that top flight potential, and Nashville could give him space to do so down the middle.
David Rittich, G
After splitting time with Rinne last season, Saros will have a new buddy in the pads this winter in 29-year-old Rittich.
Rittich won't play for a bit here after being added to the COVID protocol list earlier this week, but he should spend most of the season as the No. 2 in Nashville after spending last season as Calgary's second option and spending time with Toronto after the trade deadline.
He posted a 5-8-1 record in 2020-21 to go with a .901 save percentage and 2.81 goals against average. They aren't all that desirable for a backup goalie, but Calgary leaked chances against last season and Toronto struggled at times defensively too.
Perhaps with a stacked defense such as Nashville's, he has a better shot at success. And he better, because he might be running out of NHL opportunities if this one goes sour.
The Departures
Pekka Rinne 
Few players—if any—have left a greater legacy with Nashville than Rinne. He leads the franchise in goalie games played (567), wins (311), shutouts (51) and holds many of the playoff franchise records, too after a 15 year career as a Predator.
But the team's usage of the 38-year-old understandably dropped off last season as Saros emerged and the team looked to the future. Rinne is a legend, no doubt, and it's a big loss to the organization that he is no longer playing.
You could do a lot worse in a backup than Rinne in 2020-21, who finished 10-12-1 with a .907 save percentage and 2.84 GAA. I don't think anyone expects Rittich to top that, but as the NHL continues to move toward a two-goalie league, a little bit of help from the two spot would go a long way.
Ryan Ellis
What an offseason in Nashville, eh? The Predators traded offensive defenseman Ryan Ellis to the Philadelphia Flyers in the July deal that brought back Patrick (for all of two seconds) and Myers.
Ellis scores a point just about every other game (273 points in 562 games) and has proven his ability in the offensive zone. Part of the reason for the trade, however, comes as Ellis averaged more than 2 minutes, 30 seconds per game on the penalty kill last season, and Nashville had the second worst penalty kill unit in the league.
It was likely a tough pill to swallow for Ellis in the second year of a major contract extension, and fans might not have loved the move at the time. He's continued his offensive success in Philadelphia so far this season, and Nashville will miss that part of his game.
Viktor Arvidsson
Another longtime Pred in Arvidsson was shipped to the Kings this summer for a pair of second round picks. That's pretty good value for the player, but it's another hit to an offensive unit that struggled to score goals last season.
Arvidsson was one of the top goal scorers in the league in 2018-19, scoring 34 times in just 58 games. He followed it up with 15 goals in a shortened 2019-20 season. The scoring dried up last season with just 10 tallies in 50 games, leading the Predators to make a move.
He has a goal and an assist in three games with the Kings so far in 2021, and he appears happy with his new home. It was time for him to go to make room for other players. 
The Difference Makers
Juuse Saros
With Rinne gone, Saros will play a major role in deciding whether the Predators are a playoff team.
The young Finn had his best season in the big leagues last season, posting a 21-11-1 record, a .927 save percentage and 2.28 goals against average. So far in three games (1-2-0) he's matched his save percentage from last season and has a 2.02 goals against average.
Any success this season will fall on the back of Saros, and he will likely play much more than he did last season. This is his crease and his team, and it could be his success, too. After finishing sixth in Vezina Trophy voting and being rewarded with a four-year, $20 million contract, Saros will be the heart of this team.
As for long term success, indications are solid, as he hasn't dipped below a .914 save percentage since becoming a full-time NHLer. 
Eeli Tolvanen
On a team that was led in scoring by defenseman Roman Josi last season with 33 points, the young Tolvanen is the most promising offensive prospect in the wings. But he can no longer be just a prospect, and it's time for him to be a playmaker.
He scored 11 goals and 11 assists in 40 games last season, and he showed flashes of beautiful offensive ability. Tolvanen taking another step in his development would be a welcomed change for this group and give them a real offensive threat.
He got off to a good start to this season, scoring a beauty to welcome Seattle to the league on Thursday:
Roman Josi
Despite scoring at his usual high clip in 2020-21, Josi struggled defensively. 
Perhaps pairing him with Myers could help, but Josi needs to step up his game on the defensive side of the puck.
Because there is so much offense in the player, this shortcoming could be overlooked.
There are other players who can take the hard defensive zone minutes, but Josi is the team's captain and leader. Seeing him commit to defense would make a difference, and committing to defense as a group could be important for the occasionally offensive starved Predators.
Predicting the Season
As I said from the outset, I think this is a hard group to figure out. I see potential, but I also see a tough road in the Central Division.
I'll say they sneak into the playoffs as a wild card team in the Western Conference, though perhaps missing would be best so that they can add a top offensive prospect. 
I'll give playoff spots to Colorado, Minnesota, St. Louis and Winnipeg in the Central, with Nashville jumping into the mix in a wild card spot. Even if they do miss, I suspect they will be close to the pack for most of the year.