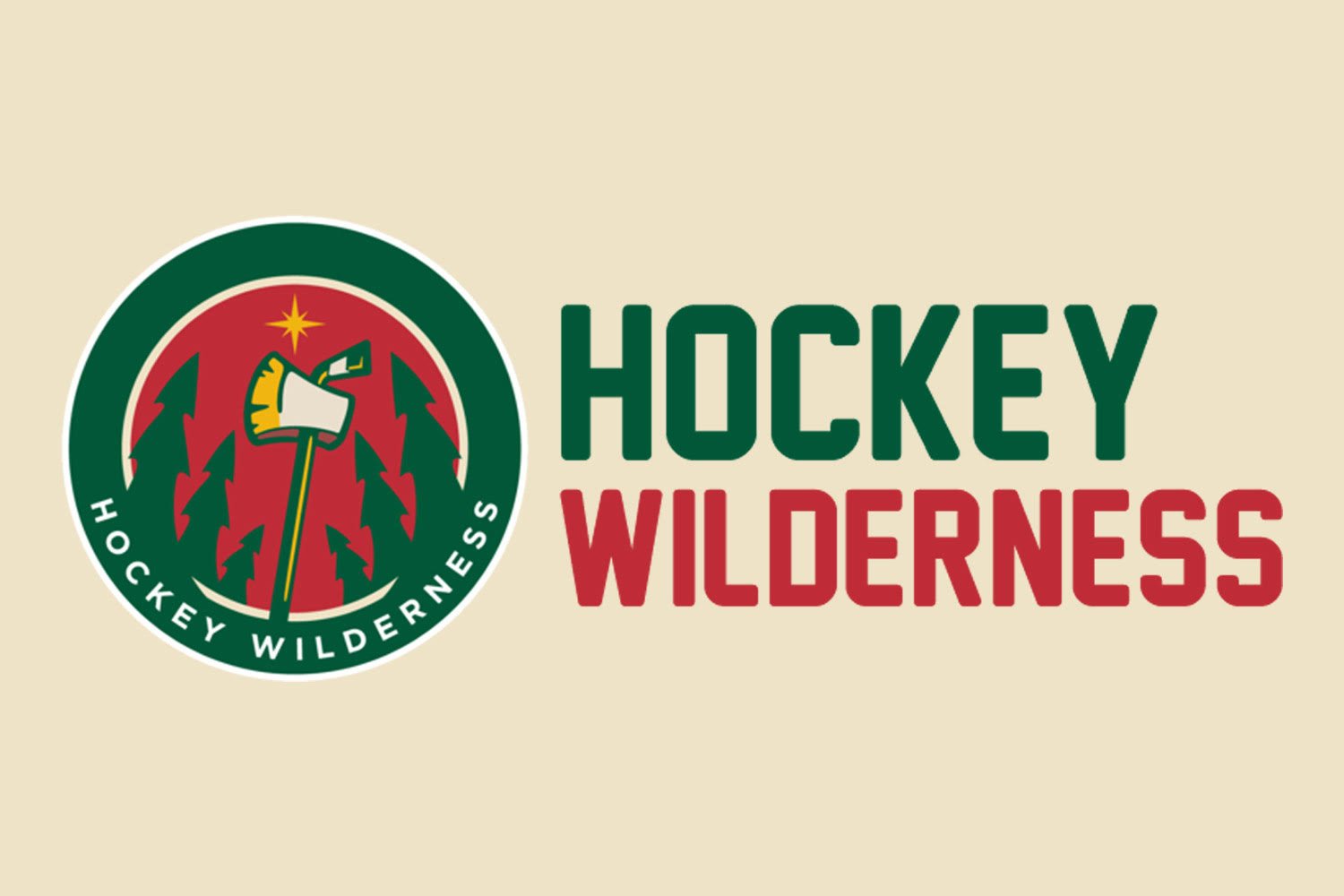 In my best Morpheus voice, what if I told you about a team that hasn't gotten out of the first round of the playoffs in five seasons, seems to always be in cap trouble, and has operated in quasi rebuild land due to aging stars, bad contracts and injuries up and down the lineup?
Now, what if I told you that I wasn't talking about the Minnesota Wild?
No, it's the Chicago Blackhawks that are coming off their third postseason-less campaign in four years (24-25-7, 55 points; sixth place in Central Division), with $21 million in cap space tied up in two faces of the franchise that are each a few years into their thirties, and have spent the last couple off-seasons trying to jettison big cap numbers.
On the last point, the Blackhawks have been successful, moving Brent Seabrook's remaining three-year, $6.875-million deal to the Tampa Bay Lightning, as well as finding a trade suitor in the Edmonton Oilers to take on Duncan Keith and his $5.5-million AAV deal. Whether or not that cap space was used effectively will be a major question this season - but we'll get to that in a second.
In addition, any Blackhawks preview would be remiss to at least also mention the sexual assault allegations surrounding the team, one former video coach and it's current front-office leadership. While the lawsuit may not directly affect the on-ice product, any lingering focus (or additional details brought to light) will only shine a brighter light on the Blackhawks decision to continue to support GM Stan Bowman and senior VP Al MacIsaac, as well as their internal investigation after allegedly burying the reports of sexual assault by former video coach Brad Aldrich.
There's no good way to segue from allegations like that to a preview of what Chicago will look like in the reconstituted Central Division. That being said, all of the factors make this a critical season for the Blackhawks, both on and off the ice.
The Fresh Faces
Seth Jones, D
Chicago's biggest offseason deal saw the Blackhawks trading two firsts, a second and offensive-defenseman prospect Adam Boqvist to the Columbus Blue Jackets to obtain the services of Seth Jones, a defenseman who gets points and plays big minutes but analytically had a dumpster fire of a year in 2021, along with a lower first-round selection.
Fans, pundits, numbers guys and bloggers can argue whether or not Jones is elite, whether he's a true number-one defenseman, whether his off year is an aberration or a harbinger of seasons to come, and whether or not his analytics are a true measure of what he brings to the d-corps. What's harder to argue in favor for is the massive contract the Blackhawks signed Jones to this offseason: a nine-year, $76-million dollar deal ($9.5-million AAV), making him the fourth-highest earning defenseman in the league starting in 2022. In other words, a multiple-Norris-trophy-winner deal for a player who has never even been named a finalist.
Jones will have every opportunity to show he can live up to the hype and the contract, but if last season's difficulties were a sign of things to come, the Blackhawks may have more than a season of choppy waters ahead of them. Fortunately for Jones, Chicago made another addition that might bail out Jones and the rest of the d-corps, at least for one season...
Marc-Andre Fleury, G
If they Wild were happy to rejoin the Central, seeing one of their biggest division rivals pick up the man who nearly single-handedly end their postseason acquired via trade had to be a bit of a buzzkill. Sniped from the Vegas Golden Knights for the ECHL prospect equivilant of a bag of pucks, Flower contemplated retirement after being broadsided by the news that he would be heading to Chicago. But after some kumbaya moments with the Blackhawks front office, Fleury agreed to "get to work" in the windy city.
Coming off a Vezina-winning season with a regular-season record of 26-10-0, a save percentage of 92.8 percent and a deep playoff run, Fleury bring a veteran option to Chicago, complimenting second-year netminder Kevin Lankinen, who went 17-14-5 in 37 starts during his rookie season last year. Both Fleury and Lankinen are in the final years of their deal, and while Lankinen is in Chicago's long term plays, Fleury is likely to retire and the end of this season at the age of 37.
All in, indeed.
Caleb Jones and Jake McCabe, D
The Blackhawks will fill out their blueliners with two offseason additions in Jones and McCabe. Jones comes from the Oilers in the Keith deal having seen about half a years' worth of work in Edmonton over the last two of his three NHL seasons. Stuck behind a glut of strong Oilers players and prospects, Jones' solid, two-way game was expendable in Edmonton and thus he finds himself a Blackhawk. With only four goals and nine points in 76 games over the last two years, Jones will have a golden opportunity to increase his average time on ice from the 13 or 14 minutes per game he was getting north of the border.
McCabe, on the other hand, is a veteran shutdown defender who won't bring much to the offensive side of the ice, but won't be a liability defensively either. Don't read too much into the offensive increase in the JFresh chart below - McCabe spent much of the 2021 season on injured reserve with a knee injury, and scored 3 points in 13 games. Over the rest of his career, he's never scored more than four goals in a season, and has reached 20 points only once. As a bottom-four guy, he'll likely be an improvement over what the Blackhawks have put on the ice in recent seasons.
Tyler Johnson, C
In the deal that offloaded Seabrook's dead contract to the Lightning, the Blackhawks brought in Tyler Johnson, a one-time 70-point player who has been trending downward over the last few years, including last season where he scored only eight goals and 14 assists in 55 games. If Kirby Dach can continue his progression after a 2021 season shortened by a wrist injury suffered in the World Juniors and take the second line spot, Johnson makes an ideal third-line center and the acquisition will make a lot of sense.
If the Blackhawks have to rely on Johnson as a top-six centerman at age 31 on a deal that will cost Chicago another $5 million a year for the next three seasons, then the future gets a bit more murky.
The Departures
Duncan Keith, D
The biggest name to leave the Blackhawks is certainly their long-time defenseman, but Keith's last couple of seasons have been pretty rough, and with two years left on his $5.5 million dollar contract, sending him to the Oilers was a penny-pinching move that had to be made.
Pius Suter, C
A decision that felt like it didn't have to be made was opting to not qualify restricted free agent Pius Suter, allowing him to sign with the Detroit Red Wings. In a down season, Suter was one of the offensive bright spots, scoring 14 goals and 13 assists in his rookie season, earning the Swiss forward a handful of third and fourth place Calder votes. Another cap casualty to be sure, and a decision that the Blackhawks will likely look back later as a missed opportunity.
Nikita Zadorov, D
Zadorov's signing rights came to Chicago from the Colorado Avalanche in the Brandon Saad trade, where the Moscow native inked a one-year deal and played only one season with the Blackhawks, earning one goal and seven assists in 55 games. Due another contract and with Chicago having already added Fleury, Johnson and Jones, Zadorov became a cap casualty, with his signing rights once again sent to another team - this time the Calgary Flames. In return, the Blackhawks got the Toronto Maple Leafs' 2022 third-round pick.
Adam Boqvist, D
Boqvist was part of the deal that brought Jones to the Windy City, and the new Columbus Blue Jacket will get a chance to break out with top-four minutes and a spot on the power play, where the offensive-minded defenseman can really thrive. Meanwhile, Boqvist's departure is the latest in a long line of Blackhawk defense draft picks to be jettisoned before they earned their second contract in red, black and white. In fact, the last Blackhawks defenseman to earn a contract beyond his ELC was Niklas Hjalmarsson, who was drafted back in 2005. If Boqvist pans out with the Blue Jackets and Jones doesn't live up to the massive amount of draft and prospect capital Chicago had to spend to get their man, this is the departure from 2021 that could hurt most of all.
The Difference Makers
Jonathan Toews, C
The 13-year veteran is expected to make his return after missing the entire 2021 season due to Chronic Immune Response Syndrome. Toews will need quite a bit of time getting up to game speed having only returned to the practice ice on September 23, though he's hoping he'll be ready by opening night on October 13. The sooner Toews can regain his Selke-level play the better, as the Blackhawks need him to bridge the gap between now and the day when their star center of the future starts to break out...
Kirby Dach, C
The Blackhawks' miraculous gift from the 2019 NHL Draft Lottery gods, former third-overall selection Kirby Dach is entering his third year after scoring 23 points in his rookie season, the COVID-shortened 2019-20 campaign, and returned from his wrist injury to add another 10 points in 18 games for Chicago last season. Dach is going to be very good very soon. The question is, is this the year he breaks out and becomes a star? If he does, making the most of an early-season chance on the top line with Alex DeBrincat and Patrick Kane at least to start the season while Toews gets up to speed, the rest of the forward roster will slot into place nicely.
Predicting the Season
The 2021-22 Chicago Blackhawks could end up anywhere from a deep run playoff contender to an absolute dumpster fire - and anywhere in between. There's so many question marks on and off the ice. Can Toews regain his form? Will Seth Jones live up to the massive amount of picks, players and money it's taken to get him on the roster? Kirby Dach be the absolute star he's likely to eventually become? Does Fleury have one more Vezina finalist-level performance in him? And can all of the on-ice play overshadow the lingering allegations and investigations haunting the team's front office?
The last question aside, too much would have to go wrong for the Blackhawks to miss the playoffs again. Even if Flower isn't postseason award worthy, he'll be an upgrade to Malcolm Subban, and Lankinen has proved he can be a decent backup coming into his second year. Jones may not compete for a Norris trophy, but he's got to be a fair bit better than 36-year old Duncan Keith. Dach's got a breakout season just waiting to happen, and with strong seasons from DeBrincat, Johnson and Kane, Chicago should at the very least contend for a wild card.
As for matching up with the Wild... well, Minnesota forwards have to be having nightmares of Flower backstopping a division rival for another year, just when they thought they'd be done with him either to retirement, or to a swan song season with Vegas back in the Pacific division. And while the Blackhawks haven't yet seen Kirill Kaprizov on United Center ice, their offseason defensive moves seem geared to not only slow him down, but help Chicago keep up with Minnesota point-for-point. No doubt about it, the games between the Wild and the Blackhawks will likely once again be must see TV (or streaming), and it shouldn't surprise anyone if the third or fourth spot in the Central comes down to one of these two teams.
As for the four-game season series, the Wild and Blackhawks won't even face each other for the first time in the regular season until January 21st and 22nd in a home-and-home series, followed by the rubber match eleven days later - meaning that Toews will have half a season to get up to full speed before they'll welcome the Wild to town on a Friday night in late January. Chicago has had the Wild's number in the past, and with Fleury in the pipes for likely three of the four meetings, you have to wonder if the Wild will be able to win one of the four contests. I'll be optimistic, and say Chicago and Minnesota will split the season series 2-2.