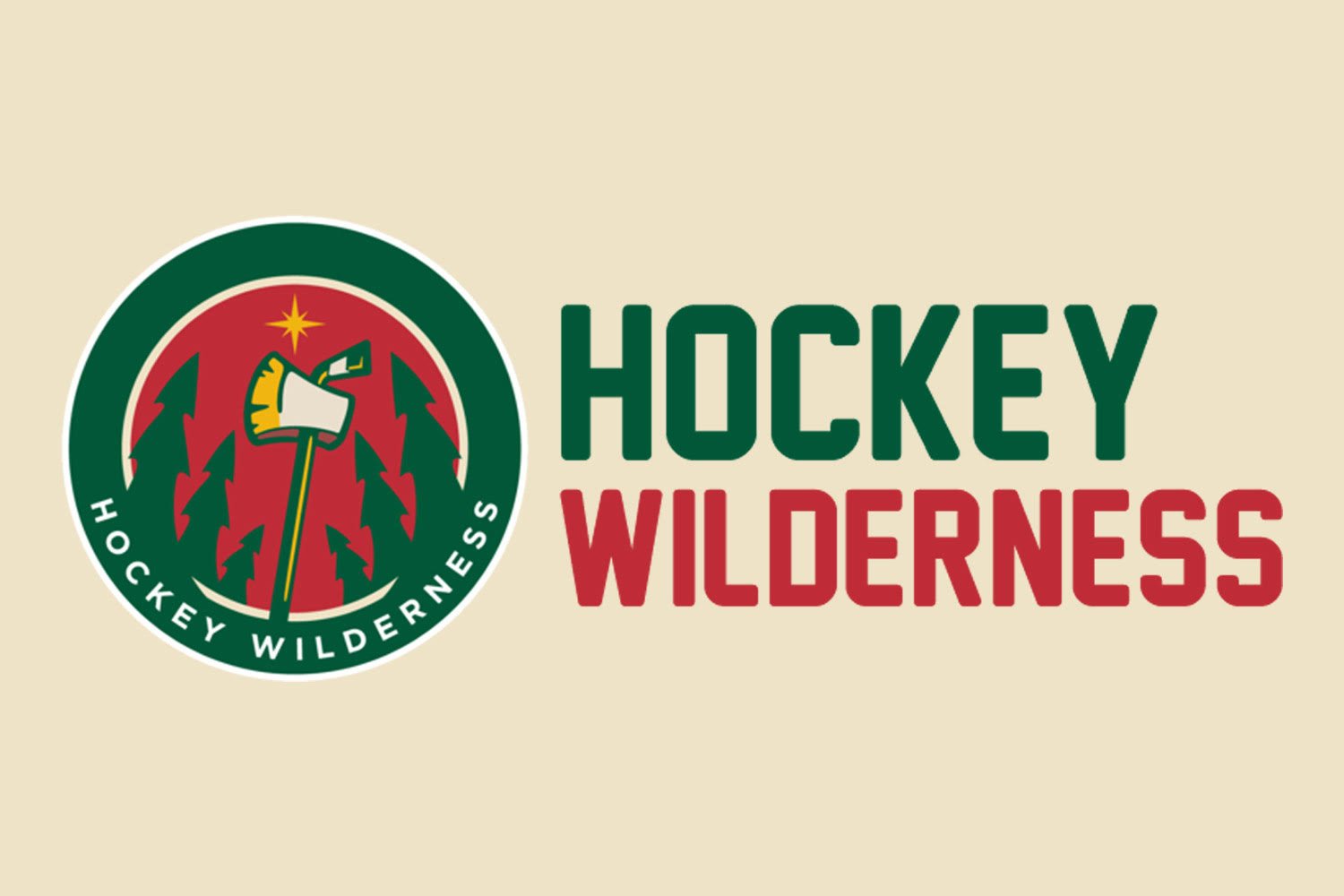 The 2020 NHL Entry Draft is coming up, and this year's draft class has the potential to be one of the best in recent memory. For the entire month of May, we will be profiling each of the top prospects available in the draft — many of whom could be candidates to be selected by the Minnesota Wild. Follow along as we dive deep into the strengths and weaknesses of each notable player eligible to be drafted.
Going into the season, all eyes were on one German prospect, and that was Tim Stutzle. Now, there are many who believe there can be another name added alongside Stutzle as the best German players in the draft, and that is Lukas Reichel.
Reichel has been one of the biggest risers all season long, and he is now considered to be selected somewhere in the late first round or even in the second round. He is a very raw talent, but could be one of those gems found on Day 2 of the NHL Entry Draft.
As a 17-year-old, the German played in the Deutsche Eishockey Liga (DEL) for the fourth ranked Eisbären Berlin. Reichel is the nephew of former NHLer and Olympic gold medalist Robert Reichel, who played in 830 NHL games split between the Calgary Flames, New York Islanders, Phoenix Coyotes, and Toronto Maple Leafs.
A fun fact about Reichel is he was born in Nuremberg, Germany. Most notably, the city is known for the Nuremberg Trials of World War II. If you're unfamiliar, the trials were most notable for the prosecution of prominent members of the political, military, judicial, and economic leadership of Nazi Germany, who planned, carried out, or otherwise participated in the Holocaust and other war crimes. The trials were held in the city, and their decisions marked a turning point between classical and contemporary international law.
2019-20 season review
A key component to Reichel's big rise during his 2019-20 campaign was that he excelled for much of the season while playing against men in Germany's top league, which is home to many former NHL players.
This season he played for Eisbären Berlin, and played a role in the middle six role for the much season, playing both wings, depending on his linemates. He finished the season scoring 12 goals and adding 12 assists in 42 games, marking him just over half a point per game.
While his statistics don't jump off the page, he compared very high against his own peers in the league. Amongst DEL players under 20 years old, Reichel ranked first in goals scored by a large margin. Then next U-20 player behind his 12 goals was Stutzle with seven goals. Keep in mind, Stutzle is regarded to be a top-five pick in this upcoming draft. Reichel also finished second in DEL scoring for a U-20 player, as his 24 points were only 10 points off Stutzle's 34.
A fun and odd stat line the Nuremberg native recorded this season was his goose-egg in the penalty minutes column. Believe it or not, Reichel had zero penalty minutes in 42 games played. This speaks volumes to his work ethic and discipline, especially since the DEL is a league where refs are known to call anything and everything.
A big eye-opener for many regarding Lukas Reichel came at the World Junior Championships. After a hot start to the season in Berlin, Reichel was pegged to play a major role for Germany at the World Juniors, although he would be overshadowed by Stutzle for much of the tournament.
The German played a good tournament, showing off much of his offensive abilities. Reichel finished the tournament with three goals and two assists in seven games. His three goals ranked third on Team Germany, and his five points ranked fourth on the team.
Reichel exceeded many expectations this season playing for Eisbären Berlin, and he did so with not much consistency in ice time. Some games he played close to 20 minutes, but on the flip side, some games he rode the pine while playing less than 10 minutes. Thus, next season he'll likely have a more consistent role with the team, with more responsibility given to him from the coaching staff. This will only further help his development to reach the next level.
Skill set
Lukas Reichel's skill set consists of a high offensive ability of speed, agility, competitiveness, and an above average shot, amongst other skills he has in his game. The biggest knock on the German is being an undersized forward. But from many around him, they have nothing but good things to say about the high rising prospect.
Back in late September, the Berliner Morgenpost highlighted Reichel and asked a former coach, a DEL opponent coach, and a current teammate of Reichel's game. All three gave the then 17-year-old high praise.
In the article (translated), Stefan Ustorf, Berlin's former player development coach and current scout for the Los Angeles Kings, described the youngster's game, "(Reichel) will score his goals, although he's more of a playmaker than a scorer."
"He is a smart player who impresses with his speed and can read the game well," expressed EHC Red Bull München coach Serge Aubin. Which is high praise of an opposing coach and a former seventh-round pick of the Pittsburgh Penguins and veteran of over 350 games played in the NHL.
His teammate in Berlin, Maxim Lapierre, had this to say about Reichel:
"He may be a young player, but he's already very mature in his head. He learns quickly, you don't have to say anything twice, he understands everything immediately."
Lapierre, who, at 34 years old and has almost 700 NHL games to his name, acts like a mentor on and off the ice to Reichel.
A big part of Reichel's game is his skating. To simply put it, he's fast. He has great agility and his north-south speed is one of the best in the upcoming draft. This season, he was one of the fastest north-south, straight line skater's in the DEL. In the clip below, you see Reichel's jets when he receives the puck. He burns past a defenseman and caps off the play by putting the biscuit in the basket.
The biggest knock on Reichel is his lack of size and strength. At 6'0, he doesn't stand short, but his lack of bulk (172 pounds) can tend to be a problem. He is taken off the puck by his much older and stronger opponents. Bulking up and getting stronger over the next few seasons will be a must if Reichel wants to play a significant role at the next level. That said, his play along the boards aren't all that bad for an undersized forward, and quite honestly it could become one of his better skills if he does indeed get stronger.
One of the top areas in Reichel's game is his hockey IQ, and in particular, finding the open areas that give him the best chance to score. His mind is gifted when it comes to offense. He tends to always find that sweet spot on the ice. He pairs this with his above average shot, which is not great but is indeed an NHL-caliber shot, and you get a bucket of goals. Reichel could, and very well might be a player down the road who will be helpful on a team's power play.
Bottom line
Lukas Reichel has drawn some comparisons to the now Carolina Hurricanes prospect Dominik Bokk, who was ranked similarly at this point in his draft year and eventually went No. 25 overall to the St. Louis Blues. As some remember, many of us here at Hockey Wilderness were high on Bokk and are still surprised he wasn't taken a selection before by the Minnesota Wild instead of Filip Johansson. At this moment, Reichel looks to be a solid second-round option, maybe a late first-rounder, as Bokk was.
Reichel is a player who has been knocked for his lack of size and strength, but nonetheless he still puts up points. It still amazes me that players continue to get knocked for their size and drop in the draft. The Wild will likely have a late first-round pick (if Pittsburgh defeats Montreal in the 24-team play in round) and an early second-round pick they could use on the undersized German. Reichel reeks of a player you look back on in 10 years and go, "He was a steal getting picked that late." In my book, he is worth a flyer.