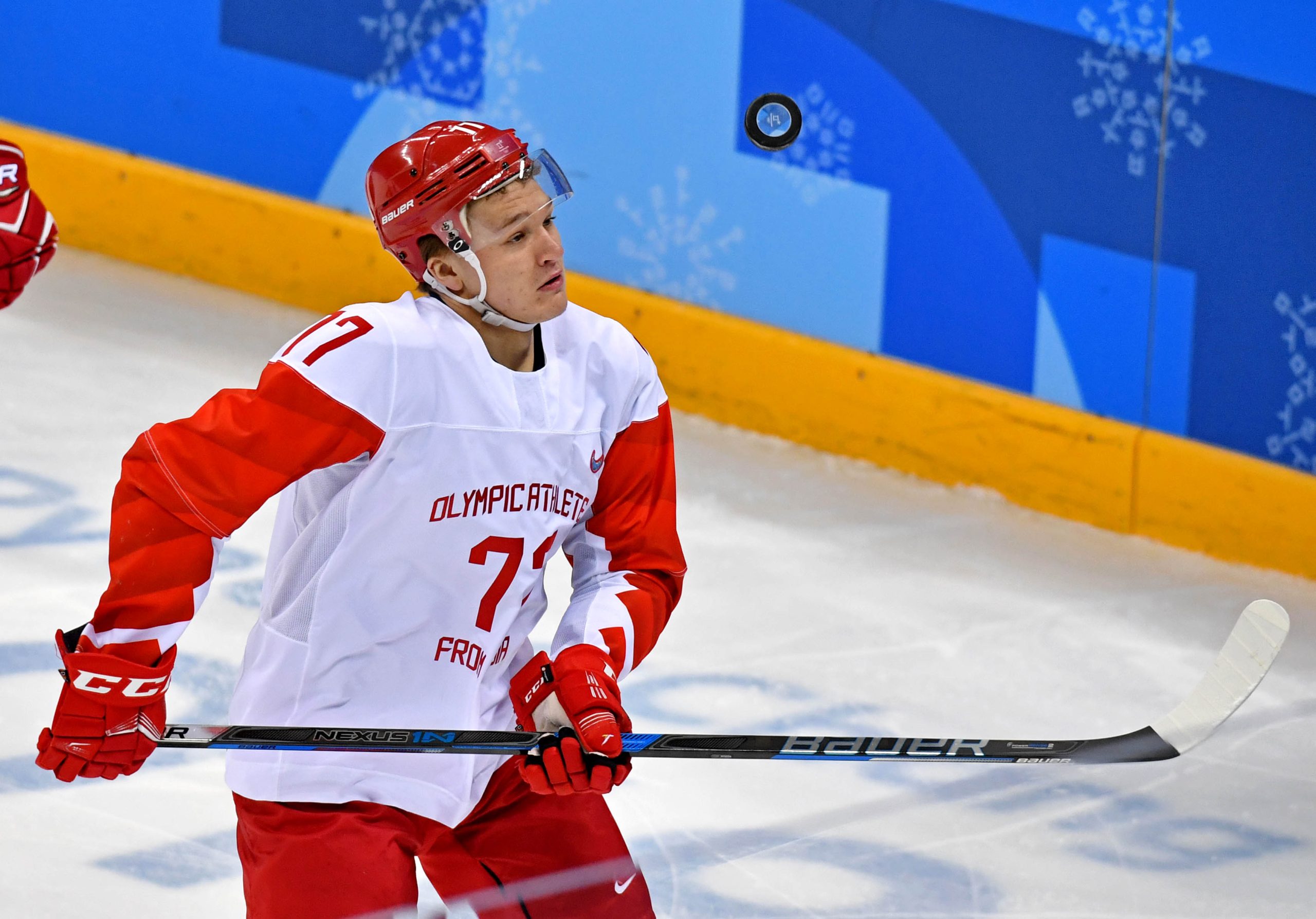 Friday evening NHL commissioner Gary Bettman will step to the podium in Vancouver -- amidst a sea of boos, no doubt -- and will open the 2019 NHL Draft.
For the first time since 2012, the Minnesota Wild possess picks in rounds one through three, and more importantly hold a pick in every round adding up to a total of eight over the weekend. If the picks hold, it will be the second consecutive year Minnesota has eight picks in the entry draft.
Wild general manager Paul Fenton has made it abundantly clear he has to restock the cupboards. Having eight picks in his first two drafts in charge of the Wild will certainly help, but it also greatly depends on the quality of those players he selects.
At the end of the Chuck Fletcher tenure, the Wild were handing out first, second and third round picks frequently; the lack of high-end picks greatly depleted the team's prospect pool. After Jordan Greenway and Luke Kunin became mainstays on the Wild roster in 2018-19, there became just one prospect imminently close to being NHL ready anytime soon who could make an impact.
And that prospect is the one who has a bit of uncertainty still as to whether or not he will sign with Minnesota, Kirill Kaprizov.
Kaprizov has one season remaining on his contract with CSKA Moscow in the KHL. It has been widely reported that there is no buyout clause in Kaprizov's contract, meaning he will have to play it out in Russia before he entertains the thought of moving stateside. There is no limit on when the Wild have to sign Kaprizov by, as they would hold his rights forever should he decide to re-up his contract again in the KHL.
But Kaprizov has made it clear he intends on playing in the NHL after the 2019-20 season. The forward was the KHL's best goal scorer this past season with 30 goals, doing so at the age of 21. His playmaking and goal-scoring ability is something the Wild are badly lacking and would instantly elevate him into the top six upon his arrival in Minnesota.
It's just a matter of getting him over here.
Wild owner Craig Leipold and Fenton have made contact with Kaprizov this past season. Leipold via a letter which was delivered in person by Fenton as they sat down in Russia. Fenton made it a priority to make contact with Kaprizov and show him he has a future in Minnesota, perhaps doing more than Fletcher had ever done with the prized prospect.
Again, all signs have indicated Kaprizov wants to come over for 2020-21, but Wild fans will still be holding their collective breath until that actually happens.
---
After Kaprizov, it is slim pickings for Wild prospects with high-end talent. On Tuesday, the 2018 Draft class was highlighted and there are definitely some good looking options there that were selected in rounds three through seven, particularly at forward, but they still need another year before we can say if they are truly high-end or not.
[caption id=attachment_37913" align="alignnone" width="5184]

Defenseman Filip Johansson was Minnesota's controversial first round pick in 2018. Credit: Jerome Miron-USA TODAY Sports[/caption]
At defense, the Wild do not have any stud prospects coming up as well. Louie Belpedio and Carson Soucy -- both coming off uneven years in Iowa -- are perhaps getting close to NHL ready but neither is viewed as top-flight.
Filip Johansson -- Minnesota's 2018 first-round pick -- will be returning to the Swedish league next year in the hopes of further developing his game. However, it was not a great year for him as he was not even invited to the Sweden World Junior camp. Apparently, he was not even on their radar either.
https://twitter.com/FlyingSkate94/status/978347426577711104
Then in goal, 2014 fourth-round pick Kaapo Kahkonen had ups and downs in his first full season in Iowa this past year but is still considered the best goalie option the team has. Kahkonen will no doubt be returning to Iowa for the start the year and will need to greatly polish up his game for the Wild to view him as a viable long-term option.
Mat Robson was signed out of the University of Minnesota in March, and will most likely be pushing Kahkonen for starting time in Iowa in 2019-20. Again, don't expect to see Robson in the NHL anytime in the next season barring out-of-this-world play or injuries.
ALSO READ: Would the Wild Draft A Goaltender In The First Round?
No matter what direction he goes, Fenton will be adding to a thin prospect pool. The hope is that he will be drafting players with high ceilings as we saw in rounds three through seven in 2018, that can give the Wild hope down the road.
As the NHL Draft opens up on Friday night, the Wild will be doing so with one of the weaker prospect pools in the league. Hanging onto their eight draft picks seems to be paramount unless they are absolutely enamored with a player in the draft that they want to move up for.
Kaprizov represents the Wild's only hope of an elite playmaker in the system, so you have to wonder if that will be a point of emphasis in round one. But again, taking players of a high-risk, high reward potential seems to be on the table once again.
Fenton ran the draft table in Nashville from 2003 through 2017 and had decent success in doing so. For the Wild and their fans, the hope is he can continue that success in Minnesota as the Wild are badly needing a revival of their prospect pool.
---
Never Miss an Episode of Giles & The Goalie!
http://zonecoverage.com/wp-content/uploads/2016/05/itunes.jpghttp://zonecoverage.com/wp-content/uploads/2017/05/Podcast-header-Image-City-1.jpg