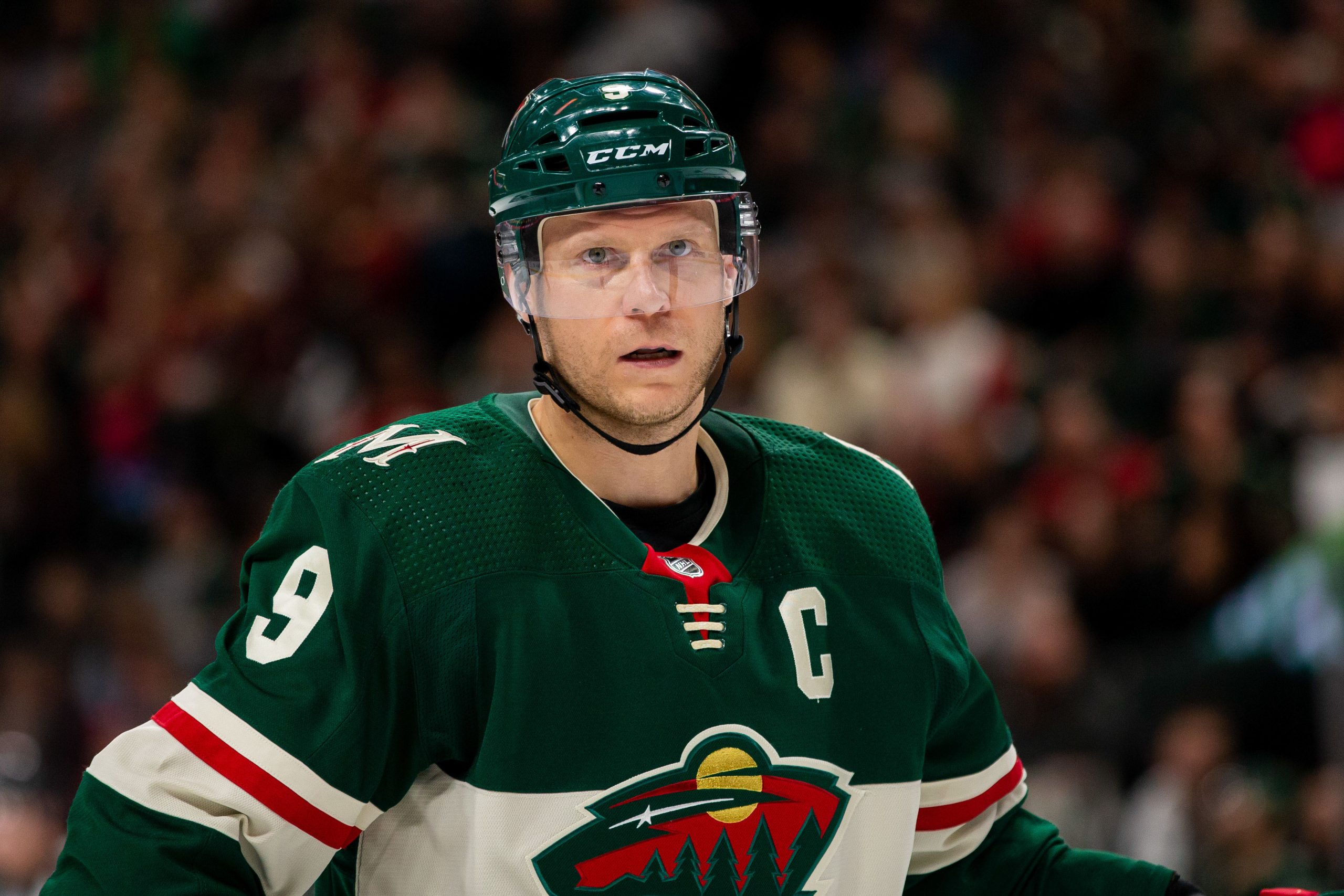 Mikko Koivu
Age: 36
Position: Center
2018-19 Stats: 8G-21A-29P
Contract Status: Signed for one more season through 2020 ($5.5 million AAV)




2018-19 marked the 14th season for Koivu in the NHL, all of which have come with the Wild. The season also marked the beginning of a new two-year contract extension that Koivu signed prior to the 2017-18 season, which has him making $5.5 million against the team's cap.

To start the year, Koivu was sharp both offensively and defensively. His points per game pace in the first 22 games of the season had him in some pretty rare company, however, the production offensively took a decrease as he tallied just 10 points in the final 26 games of his injury-shortened season.





Koivu continued to be a rock defensively at center for the Wild, as his expected goals against rate was one of the best on the team among forwards, and as you can see below he was effective as usual from suppressing shots outside of the high danger areas.

[caption id=attachment_51387" align="alignnone" width="1102]

via Micah Blake McCurdy, @IneffectiveMath[/caption]

But as mentioned before, Koivu's season was cut short to just 48 games as he suffered a season knee injury -- ACL and meniscus tear -- on Feb. 5 against Buffalo. Koivu underwent surgery shortly after the injury and is expected to be back in the lineup in 2019-20.





His return is uncertain but both the player and head coach Bruce Boudreau are in belief Koivu will be back for opening night.





After Koivu left the lineup, Minnesota just won 11 of its final 29 games to close out the season. The losing skid ended Minnesota's run of six straight seasons of making the playoffs. Koivu's absence was not solely to blame for the skid, but the team's center depth was exposed after his injury.

With just one year left on his contract and his age, Koivu's status beyond 2019-20 is uncertain. With general manager Paul Fenton trying to make the team younger and more skilled, it is reasonable to think that next season could be Koivu's last in Minnesota one way or another. With playing his entire career in Minnesota, being named the first permanent captain in team history and holding many team records there is an argument made for Koivu's No. 9 to go into the Xcel Energy Center rafters shortly after his career comes to an end.

But again, there is uncertainty about when that will be. No one seems to know that but Koivu himself.

Koivu's future beyond 2019-20 may depend on how he responds from his knee injury. If there is a significant step back taken, the 2001 first-round draft pick may decide its just time to hand up the skates for good. Or if he has a positive bounce back, he could play in 2020-21.

A lot hangs in the balance for Koivu next season. It will be one of the most interesting storylines to watch heading into training camp and through the season.

Stats in this post courtesy of Natural Stat Trick, Evolving Hockey, HockeyViz, and Hockey-Reference.


---