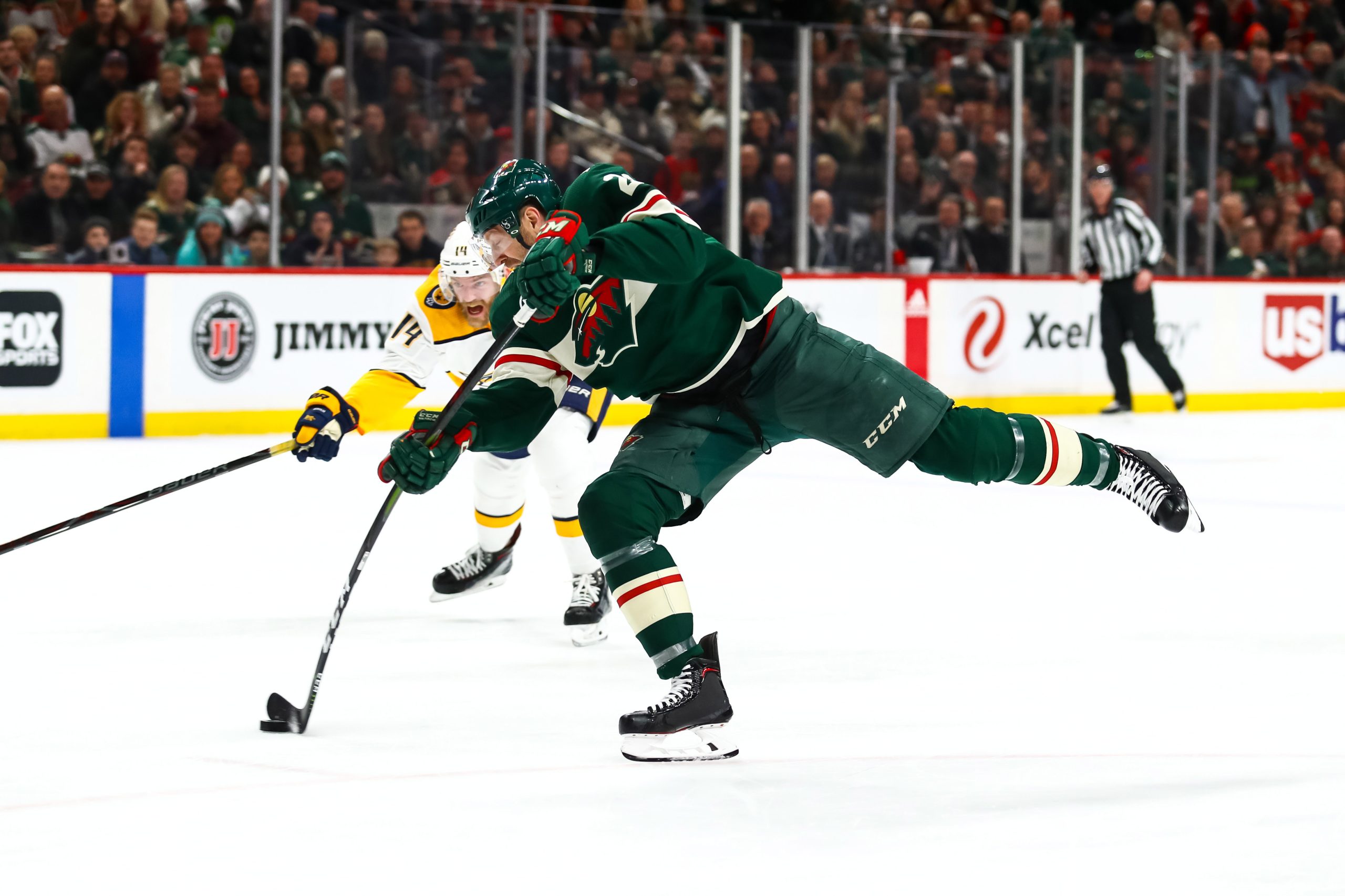 Eric Fehr
Age: 33
Position: Right Wing
2018-19 Stats: 7G-8A-15P
Contract Status: Unrestricted Free Agent on July 1 ($1 million AAV in 2018-19)




With his career being on the line after just 18 games played in 2017-18, Eric Fehr was tossed a lifeline by Paul Fenton and the Wild for a spot on their fourth line. Fehr had played for three different teams -- Pittsburgh, Toronto and San Jose — in the two seasons leading up to his July 1, 2018 signing, but again, with just 18 games played and a demotion with the Sharks it looked like his days in the NHL were numbered.





In the season with Minnesota, Fehr turned out to be a pleasant surprise on a team that was more surprising in the wrong ways. His 72 games played was fifth among Wild forwards for the year given injuries and trades during the season.

Fehr proved to be a useful fourth-liner for the Wild in 2018-19. While he was not overly productive on the offensive side -- you can't ask for much more than his 15 points, though -- Fehr proved to be sharp defensively and on the penalty kill. Fehr ranked second on the Wild in penalty kill time among forwards, only trailing Marcus Foligno, who was no slouch defensively himself last year.





[caption id=attachment_51651" align="alignnone" width="1728]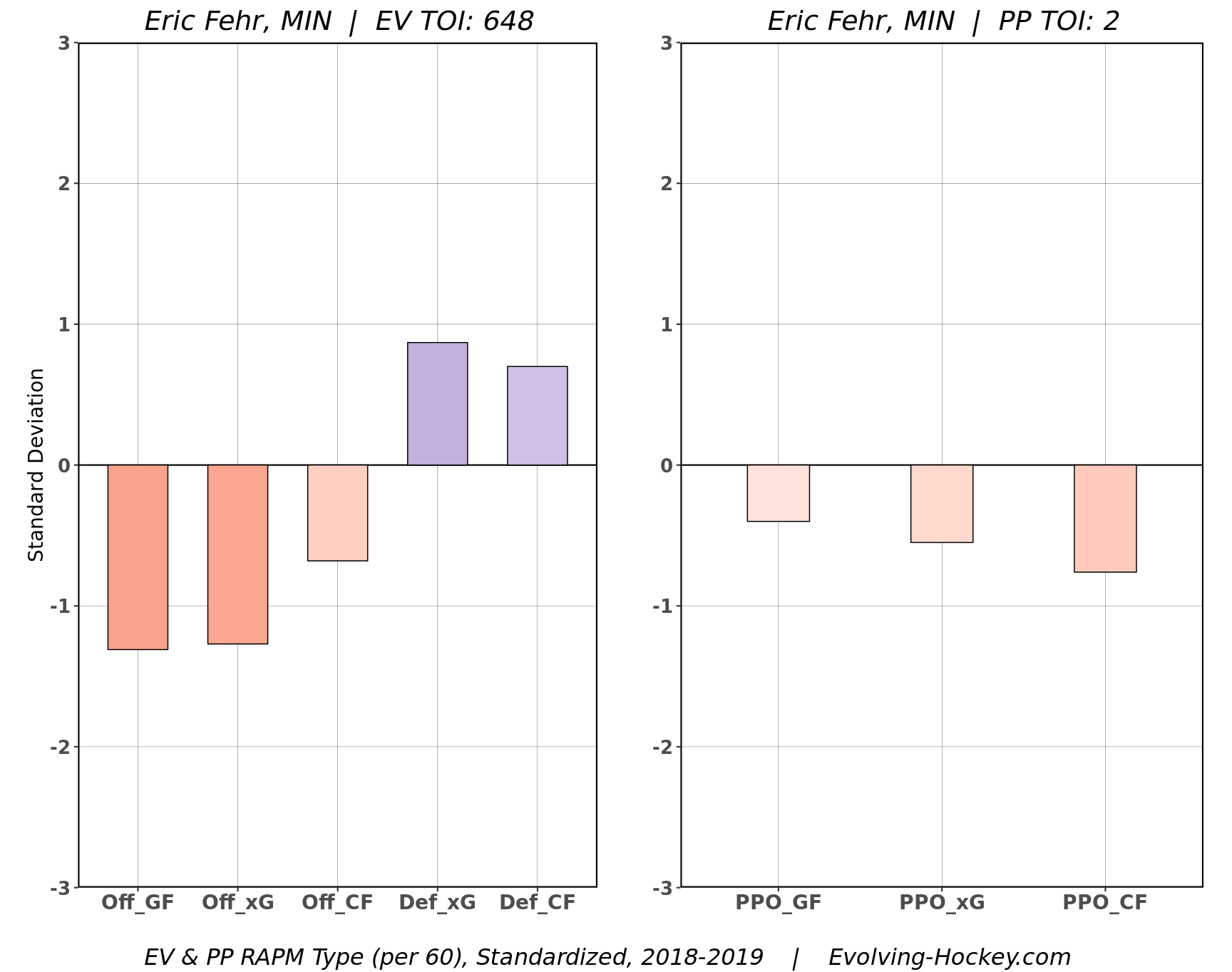 via Evolving-Hockey.com[/caption]

Complimenting that defensive play, Fehr was second on the Wild among forwards with 48 blocked shots, only trailing Zach Parise's 71. Fehr is not a physical fourth liner, a rarity in the league, only registering 40 hits this season. He was on the receiving end of some bad hits, but he did not let those affect his game this past season.





The status of Fehr is up in the air for 2019-20. He is an unrestricted free agent, but with the Wild roster in flux right now, it is undetermined if the 33-year-old will be back in 2019-20. If the Wild don't have any better options to fill out their roster, they could circle back to Fehr, but it will not be surprising to see the Wild go to July 1 and see if they could replace Fehr with a younger/cheaper player.

At the very least, Fehr himself has seemingly earned a look from a team for 2019-20 and has kept his NHL career going with his play on the Wild in 2018-19. Not bad for a guy who was on his last life just one year ago.

Stats in this post courtesy of Natural Stat Trick, Evolving Hockey, HockeyViz, and Hockey-Reference.


---