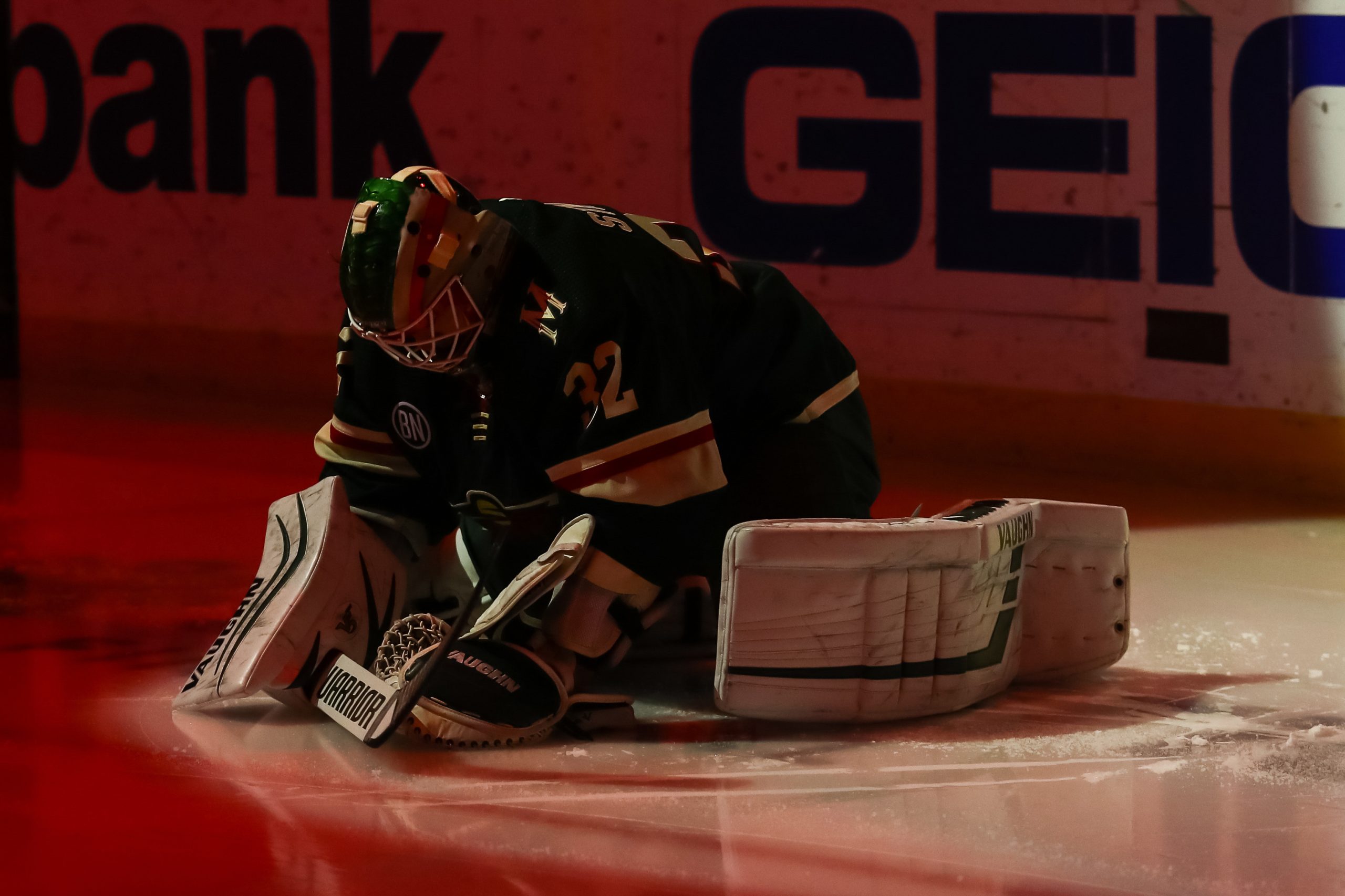 Alex Stalock
Age: 31
Position: Goaltender
2018-19 Stats: 16-6-8, 2.99 GAA, .899 SV%
Contract Status: Signed for three more seasons at $785,000 AAV (UFA 2022)


With Devan Dubnyk struggling mightily for four months of the season, the play of Alex Stalock -- Dubnyk's backup -- really was put under the microscope.

After looking more closely at the Wild's backup goaltender, there is much room for improvement.



It was another light season for the South Saint Paul native. He started in just 16 games while appearing in five others in relief of Dubnyk. In those 21 appearances, Wild fans were treated to a roller coaster ride from Stalock as his aggressive puck management was no doubt a cause of stress for the Minnesota faithful.














While he has an aggressive tendency to play the puck, Stalock's actual play in goal left much to be desired again this season.

[caption id=attachment_48357" align="alignnone" width="1598]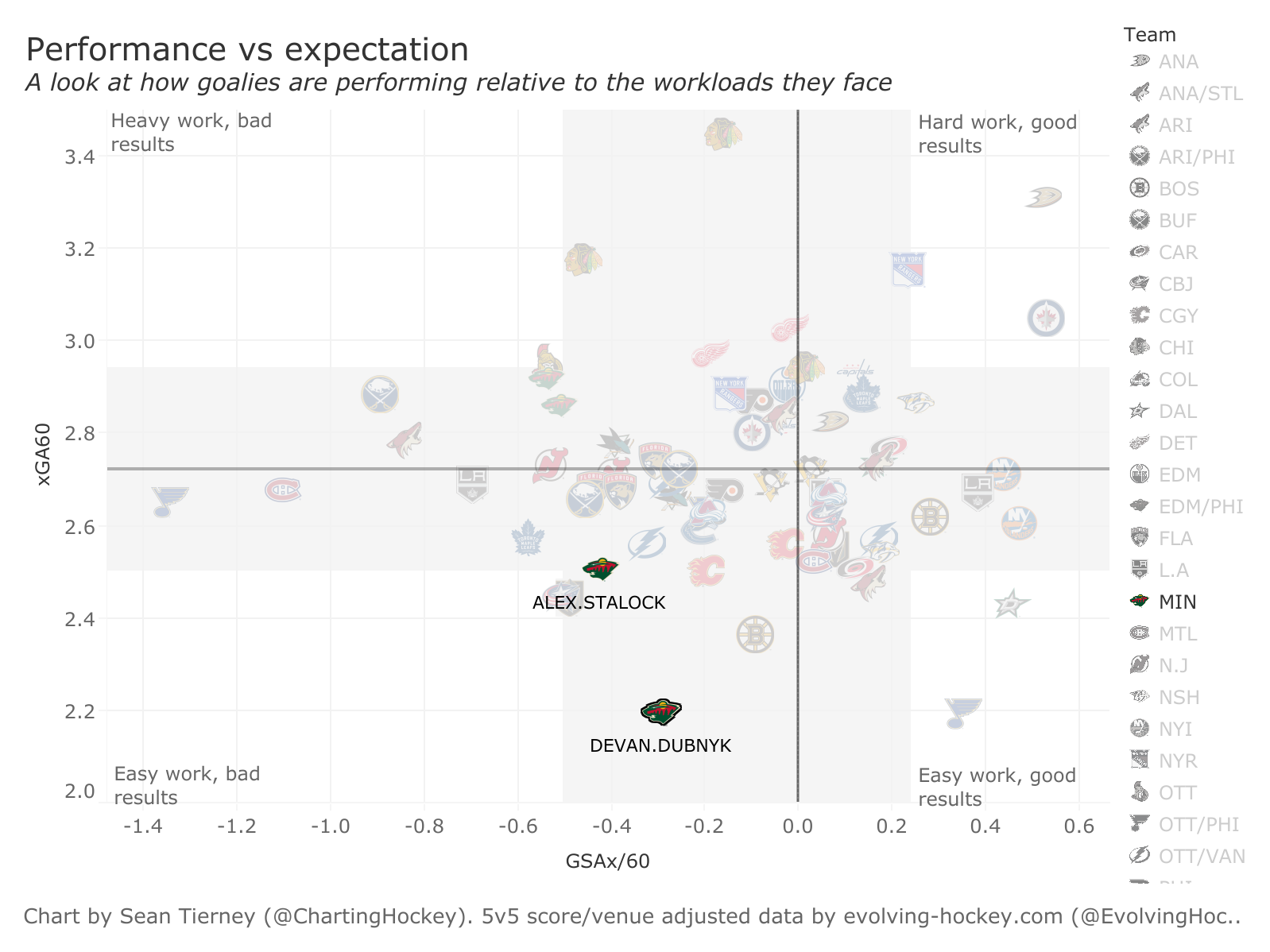 via Sean Tierney, @chartinghockey[/caption]

Like Dubnyk, Stalock had a very light workload in 2018-19 thanks to the defense in front of him. On the season, however, Stalock posted just a pedestrian .912 save percentage at five-on-five despite that solid play in front of him.

In his 16 starts this season, Stalock posted a save percentage above .920 in only six of those games. While his five-on-five save percentage was not far off from Dubnyk -- .918 -- this season, Stalock was nowhere as efficient as Dubnyk on the penalty kill. The former Minnesota-Duluth Bulldog put up just an .828 save percentage while the Wild were down a skater.

Yes, Dubnyk was one of the best in the league in penalty kill save percentage, but Stalock was towards the bottom of the league in that department.

[caption id=attachment_48654" align="alignnone" width="1598]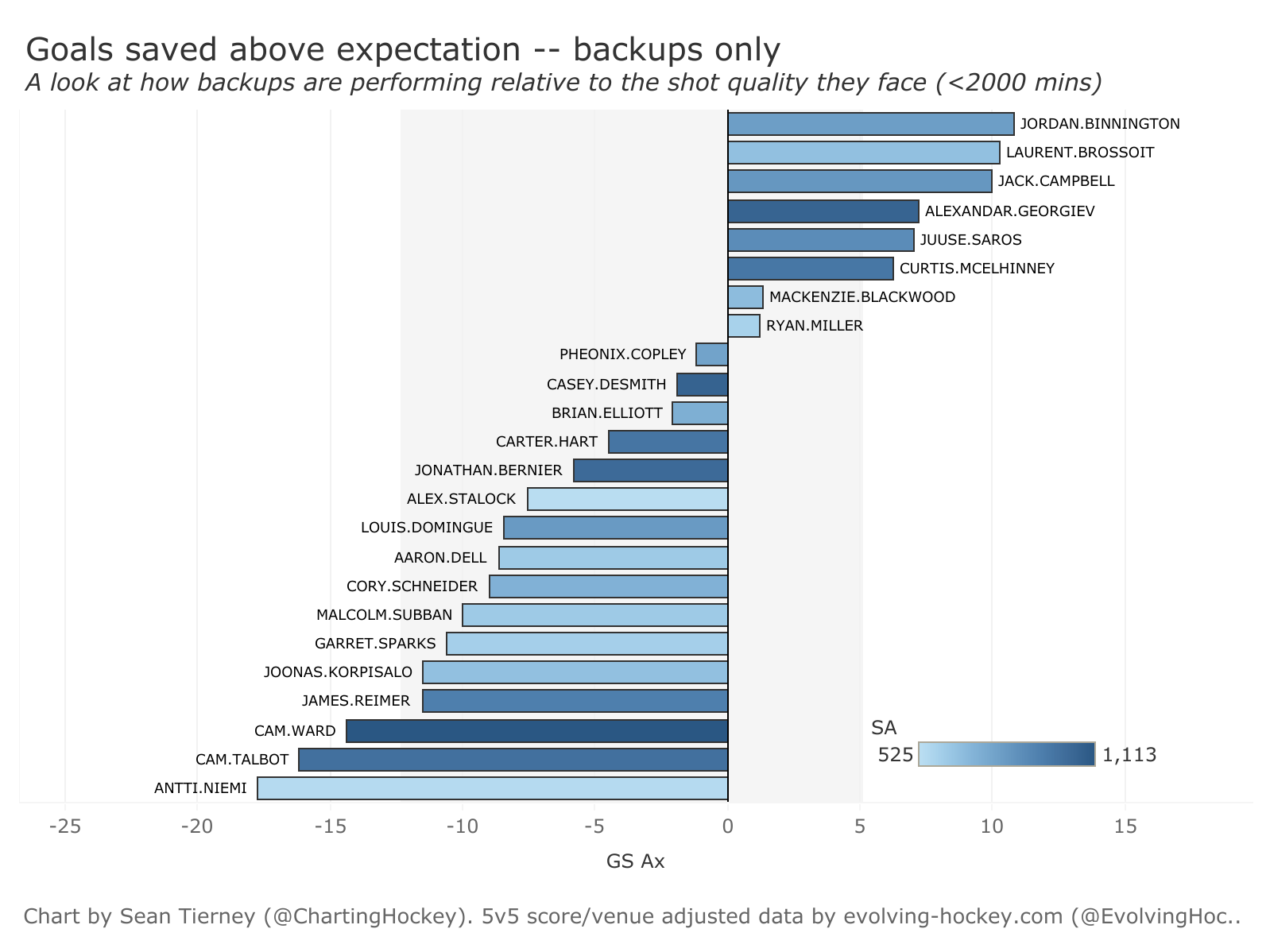 via Sean Tierney, @chartinghockey[/caption]

If you just compare Stalock to the rest of his backup counterparts in the league, you will find him below league average there as well. He would certainly have flashes of brilliance over the season, but never a consistent string of games that would warrant an extra start or two -- a fact that Wild head coach Bruce Boudreau took a dig at during the season when referencing how often Dubnyk starts for the team.





But the powers that be -- general manager Paul Fenton -- decided Stalock warranted an extension at the end of January, a three-year deal with an average annual value (AAV) of $785,000. The deal was also a one-way contract for Stalock, as it is speculated that the deal covers the Wild for the next expansion draft with Seattle in 2021.

While it certainly is not a bad strategy to lock in a goaltender to cover the expansion draft bases for the Wild, locking Stalock into an extension was a questionable one. Especially for another three seasons when there has been no consistent body of play that would inspire a contract that long to a backup goaltender -- who typically do not get more than two years.

With plenty of backup options available on the free agent market this summer, it makes the extension even more questionable. Also considering Dubnyk's dip in play and lack of nights off to try and get him back on track, locking in your backup for next season in January with no indication that better stretches of play are coming is a major red flag for the Wild. They could certainly bury Stalock in the minors, but that would be a hefty charge to pay someone to go play in the AHL.

Stalock has been a model citizen for the Wild, but his body of work in two seasons has never cried out, "Get him locked up long-term!" Plain and simple, the Wild need a more consistent and capable backup for Dubnyk now more than ever, but they appear to be willing to ride Stalock again into next season.

If that is indeed the case, you can expect another 60-plus starts from Dubnyk, which is not a welcome sight for the Wild and their fans.


---
Never Miss an Episode of Giles & The Goalie!