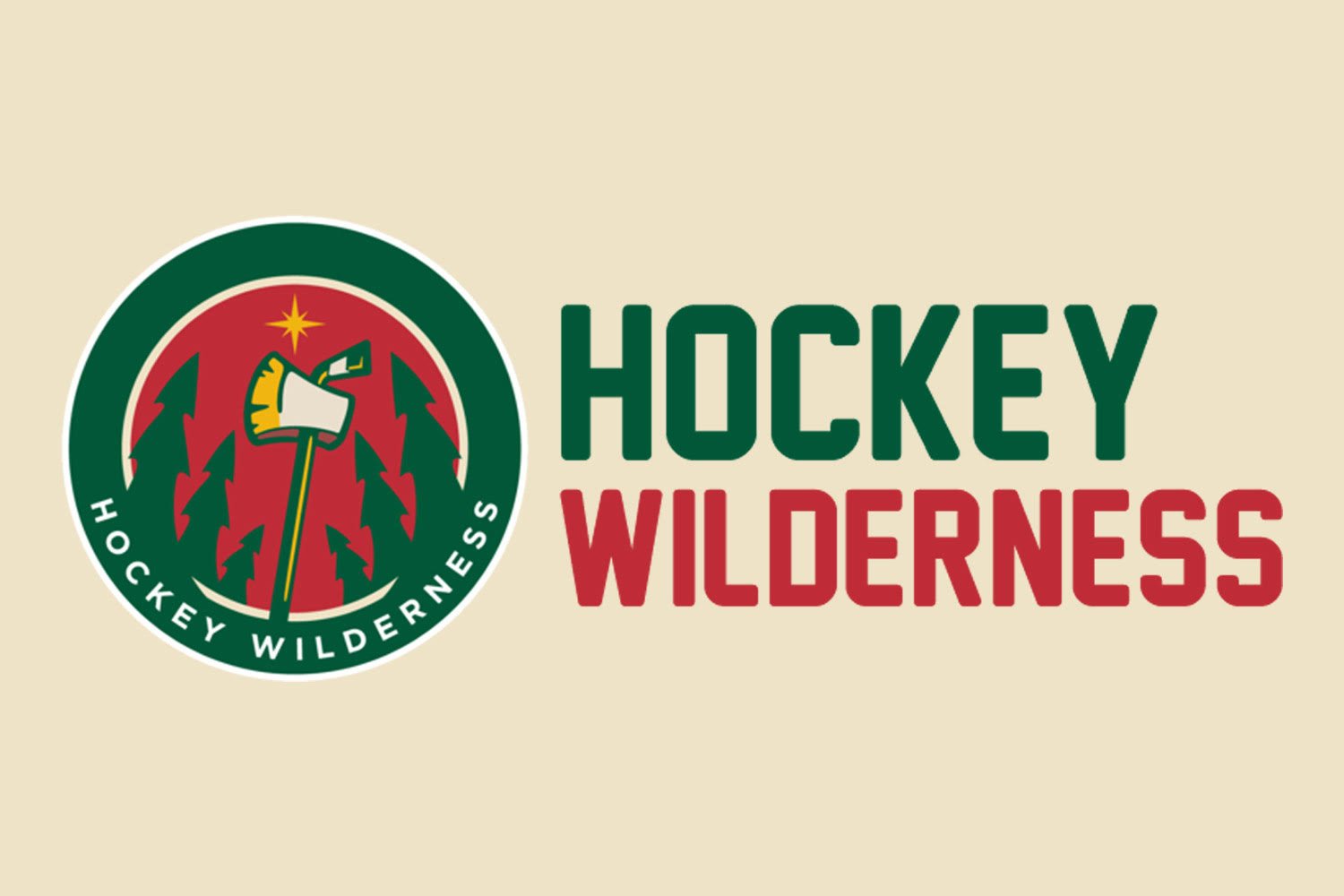 In the 2019-20 Player Review series, we will evaluate the 2019-20 performances of each member of the Minnesota Wild during the regular season. Players were evaluated based on overall performance with regard to pre-season expectations and how that player performed in their particular role.

It was on July 1, 2019 — just over one year ago — that former Minnesota Wild general manager Paul Fenton inked Mats Zuccarello to a five-year, $30 million contract worth $6 million annually. The decision to sign Zuccarello to such a contract caused some serious debate amongst the Wild fan base. The long-time New York Rangers fan favorite was still an effective player, but at 31 years old, it was only logical to presume that his play would eventually regress as Father Time inevitably caught up to him.

But still, Fenton was certain that the addition of Zuccarello would give the Wild a legitimate weapon as they hoped to return to the playoffs after falling short in 2018-19, citing Zuccarello's reptilian-like qualities as a major selling point.

"I told him when I was talking to him that he's like a lizard, the way a lizard takes his tongue and sticks it as far as it does and retrieves what it was trying to do," Fenton said. "When you look at Mats, he's not the tallest in stature, but he uses an incredibly long stick and he reaches into piles, comes out with things, and most of the time, guys would be awkward with a stick that is as long as he uses, but he's so natural, fluid, smooth, he comes out with things and he's able to make plays."

Still one of the most unintentionally funny quotes in Wild history.

One year later, Zuccarello, now 32, officially has one season in Minnesota under his belt. Though he didn't blow the doors off, he did prove to be a serviceable player for the Wild in 2019-20. And yet, the terms of his five-year deal still seem to cloud what would otherwise be regarded as an adequate season for the veteran winger.

Season in review

After signing the five-year contract in the offseason, many were expecting Zuccarello to be one of Minnesota's top weapons at both 5-on-5 and on the power play, where he excelled as a member of the Rangers. Unfortunately, 2019-20 wound up being somewhat of a below-average season for the Norwegian playmaker. In 65 games, Zuccarello collected 15 goals and 22 assists for a total of 37 points on the year. With an average of 0.57 points per game, Zuccarello still qualified as a decent middle-six forward for Minnesota. However, considering the seasons he put together in his last few years with the Rangers, many were left rather disappointed with Zuccarello's overall output in his first season with the Wild.

Despite being one of Minnesota's top 5-on-5 scorers — his 28 total points ranked third on the Wild during 5-on-5 play — the fancy stats weren't very kind to Zuccarello in 2019-20. He finished the season with a lackluster Corsi For percentage of 46.78 at 5-on-5 and also ranked dead last on the team with an Expected Goals For percentage of 46.15 at even strength (minimum 300 minutes of ice time).

Perhaps the most surprising development of Zuccarello's inaugural campaign with the Wild, though, was his subpar play on the man advantage. In over 159 minutes of time on the power play, Zuccarello posted the worst Expected Goals For percentage (80.05) on the team and managed barely over 5.00 Goals For per 60 minutes with at least one additional attacker on the ice.

Few Wild players were as ineffective on the man advantage as Zuccarello in 2019-20, which was highly uncharacteristic of what he typically exhibited during his tenure with the Rangers. Between 2016-17 and 2018-19, Zuccarello ranked fourth out of 22 Rangers skaters (minimum 50 minutes of ice time on the power play) with 7.82 Expected Goals For and 25.23 High-Danger Chances For per 60 minutes. Unsurprisingly, these numbers ended up translating into impressive raw scoring statistics. From 2016-17 until the day he was traded to the Dallas Stars, Zuccarello led the Rangers by a country mile with 36 power-play assists in 575 minutes of ice time on the man advantage. He also ranked second on the Rangers behind only Mika Zibanejad in overall power-play points with 45.

The cause of Zuccarello's sudden drop in production on the power play is unclear, but the creativity he so often displayed in New York certainly didn't just vanish. While his scoring numbers weren't up to par with what many were expecting, Zuccarello was still one of the more offensively creative forwards on the Wild roster.

Zuccarello clearly hasn't lost his mojo as a playmaker, and with a shooting percentage of 15.6, 2019-20 actually turned out to be one of his better goal-scoring seasons to date. There's plenty to like about Zuccarello, and one cannot dismiss him as a legitimately useful presence in Minnesota's middle six. But still, there is reasonable concern that his best days are behind him as he approaches 33 years old in September.

Standout moment

Zuccarello is still more than capable of bringing fans out of their seats with his incredible playmaking abilities, but one of the more underrated areas of his game is his play away from the puck. His puck pursuit is relentless, and that quality led to one of the prettiest goals of the season for the Wild.

In a December 5 contest against the Tampa Bay Lightning, Zuccarello stole the puck away from Tyler Johnson and fed Jason Zucker as he drove toward the net. Zucker played a quick game of catch with Eric Staal before shooting the return pass into the open net, completing the gorgeous tic-tac-toe goal. And without Zuccarello's takeaway from Johnson, this play doesn't happen.

Zuccarello also scored a pretty goal of his own in a January contest against the Detroit Red Wings. After firing a quick wrister on net, Zuccarello managed to bat the airborne rebound past Jimmy Howard to tie the game at two goals apiece — almost reminiscent of Jared Spurgeon's famous

from 2017.

Looking ahead

When the Wild take on the Vancouver Canucks in their expected best-of-five play-in series, it wouldn't be surprising if Zuccarello continues to play alongside Alex Galchenyuk and Marcus Foligno on the third line. That trio played the final eight games of the regular season together and did show some encouraging signs in over 68 minutes of 5-on-5 ice time.

Beyond 2019-20, Zuccarello is pretty much locked in until the 2023-24 season. His five-year contract includes a full no-move clause and a modified no-trade clause in the final two years of his deal. Because of this, not only will trading him be extremely difficult (assuming the Wild ever actually want to trade him), but the Wild will also be forced to include him on their protected list ahead of the 2021 expansion draft. Of course, Zuccarello does have the option of waiving those clauses in his contract, but there is no indication, at least right now, that he would be open to doing so.

Zuccarello will be 36 years old when his contract expires, and it's highly unlikely that he won't experience some sort of regression before the end of the 2023-24 season. If the Wild are desperate to unload Zuccarello within the next few years, they could opt to buy out the remainder of his contract. But it would cost them. According to CapFriendly, a buyout of Zuccarello in 2023-24 would mean that the Wild would not only have to take on a $4,416,667 cap hit, but they'd also have to take on a $1,416,667 cap hit four years after his contract would have expired. With Zach Parise and Ryan Suter's complicated contracts also being taken into account, it's easy to see why a buyout may not be the best option.

For now, Zuccarello is a fine player that helps round out Minnesota's middle six. He may not be the player he once was for the Rangers, but he certainly has a place on this Wild team. The only issue is that it's unclear how much longer that will remain the case.

Statistics courtesy of NHL.com and Natural Stat Trick.