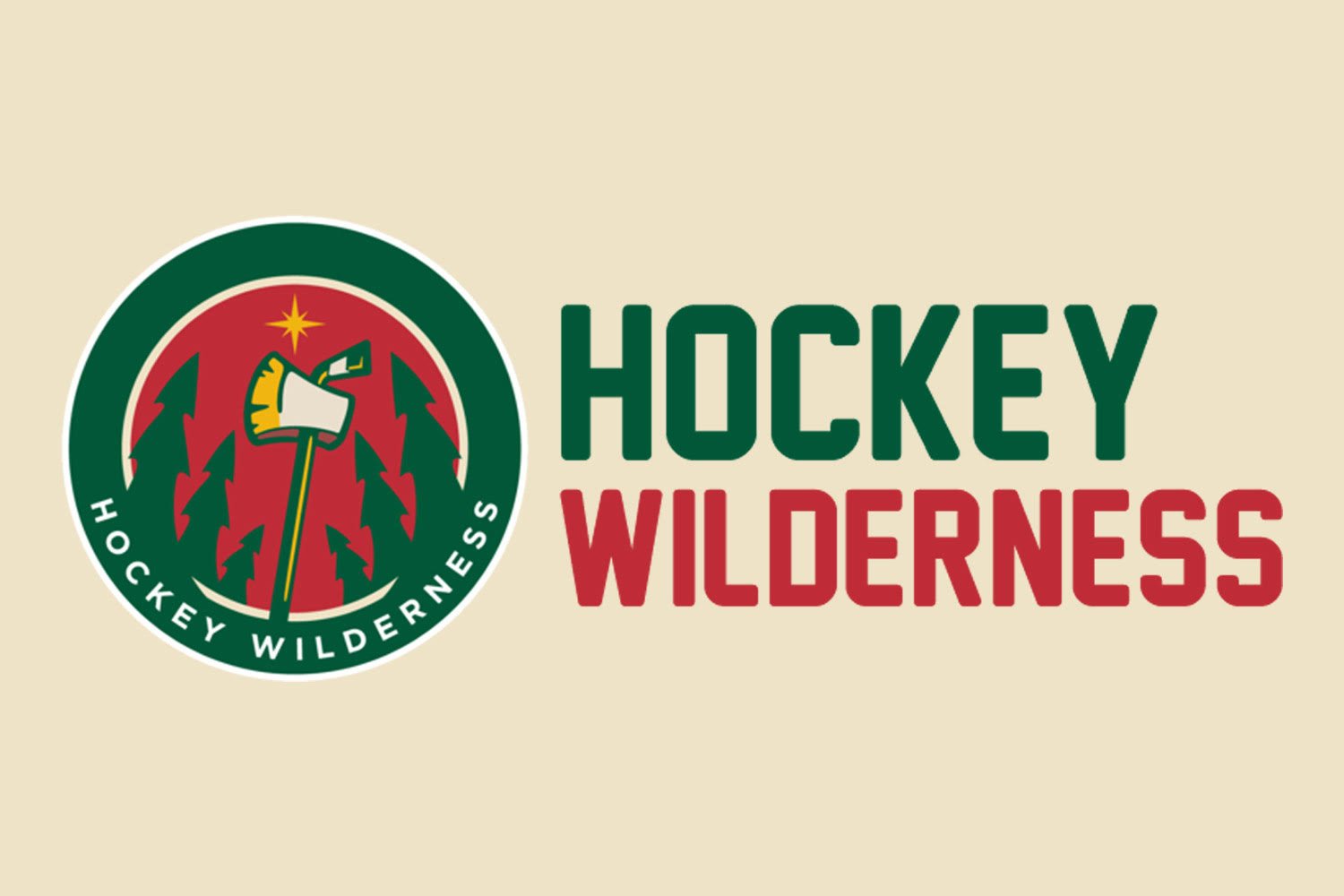 In the 2019-20 Player Review series, we will evaluate the 2019-20 performances of each member of the Minnesota Wild during the regular season. Players were evaluated based on overall performance with regard to pre-season expectations and how that player performed in their particular role.
The Minnesota Wild's 2019-20 season is always going to be remembered as the year Kevin Fiala went berserk and seemingly scored at will. But he wasn't the only Wild player to set a new personal record in points. Jonas Brodin also put together the best statistical campaign of his career while remaining one of the better "defensive" defensemen in hockey. Brodin has never been much of a scorer, so surpassing his previous career high of 25 points isn't exactly the biggest accomplishment. But all things considered, one could argue that Brodin was the best defenseman on Minnesota's roster not named Jared Spurgeon during the regular season.
Season in review
The numbers don't necessarily jump off the page, but Brodin's 2019-20 campaign was his best offensive season to date. In 69 games, the soon-to-be 27-year-old collected a pair of goals and a career best 26 assists. For many players, a 28-point campaign typically wouldn't be something to write home about, but considering the Wild's last 13 games of the season were cancelled due to the COVID-19 pandemic, it's fair to assume that Brodin probably would have ended the season with well over 30 points. For a defenseman not known to generate much offense, that's a pretty solid output.
Make no mistake, though. While Brodin did seem to spread his wings offensively this season, it was his defensive play, as per usual, that made him so impactful in 2019-20. Few defensemen in hockey were better at suppressing offense than Brodin, especially at 5-on-5. And though the Wild were collectively very good at limiting opposing teams to low-danger shots from the perimeter all season, Brodin would essentially erase any and all threats on his left side of the defensive zone when he was on the ice at 5-on-5.
In the most flattering way possible, he was a black hole in his own end this season, tracking down any identifiable form of offense and routinely eliminating it completely.
As useful as advanced statistics can be, it can sometimes be difficult to assess one's defensive capabilities by use of numbers alone. The best way to gauge the value of a player away from the puck is to actually, well, watch that player away from the puck. And for Brodin, there were a number of instances throughout the season that appropriately exhibited his defensive prowess.
Early in the season in an October 22 contest against the Edmonton Oilers, Connor McDavid, arguably the best hockey player on the planet, attempted to dangle around Brodin and attack the net head-on. Impressively, Brodin not only kept up with McDavid's lightning-quick hands, but knocked the puck off of his stick and forced him to the end boards to engage in a puck battle. This would have been a nice defensive play against any NHL-worthy skater, but against McDavid, it's pretty eye-opening.
Brodin has also become an ace while defending the rush. There were numerous occasions throughout the 2019-20 season in which Brodin perfectly denied an odd-man rush thanks to his smooth skating and positioning.
Here's a nice defensive play on a 2-on-1 opportunity against the Vegas Golden Knights.
And another against the Tampa Bay Lightning.
Being one of the more defensively sound players in the lineup, it should come as no surprise that Brodin was also one of the Wild's most heavily used penalty killers during the regular season. He earned over 142 shorthanded minutes, and alongside Matt Dumba and Carson Soucy, his two best shorthanded defensive partners, the Wild's penalty kill actually performed quite well.
Unfortunately, Brodin's play on the penalty kill wasn't enough to improve Minnesota's overall performance while down a skater. The Wild finished the season with a mediocre success rate of 77.2 percent on the penalty kill — the seventh-lowest in the NHL — allowing 47 goals on 206 enemy power-play opportunities. The Wild only scored three shorthanded goals all season, but for what it's worth, each of those three goals occurred while Brodin was on the ice, resulting in a pair of shorthanded assists for the Swede.
Standout moment
There are a number of impressive defensive plays that come to mind when looking back on Brodin's 2019-20 season, but it was a goal that wound up being one of the shining moments of his campaign. It's not very often that Brodin finds the back of the net — he only potted two goals in 2019-20 — but one of them was a pretty backhander that beat Buffalo Sabres goaltender Linus Ullmark through the five-hole, helping the Wild earn a 4-1 victory on the road.
Looking ahead
Brodin is expected to play a huge role for the Wild in the postseason. No Wild defenseman played more 5-on-5 minutes than Brodin during the regular season, and it's basically a guarantee that he'll continue to earn big minutes in Minnesota's play-in series against the Vancouver Canucks.
Brodin's future with the Wild beyond the 2019-20 season, however, is a bit more uncertain. With just one year left on his contract at a cap hit of $4,166,667, Brodin could be used as a trade chip to acquire a top-six center in the offseason. It's no secret that Wild general manager Bill Guerin wants to get stronger down the middle, and with 37-year-old Mikko Koivu possibly retiring after the season and Alex Galchenyuk set to become an unrestricted free agent, the Wild could potentially be left with 35-year-old Eric Staal, Joel Eriksson Ek, Ryan Donato and Victor Rask as their top centermen in 2020-21.
Prior to the trade deadline in February, Brodin was linked to forward Vincent Trocheck, who eventually wound up being traded from the Florida Panthers to the Carolina Hurricanes for Erik Haula, Lucas Wallmark and a pair of prospects. If a top center becomes available in the offseason, it's possible that Brodin's name could be thrown around in trade talks. He's clearly a valuable asset to the Wild, and it's hard to imagine he wouldn't be just as valuable playing big minutes for another team.
For now, though, Brodin is a coveted member of the Wild who's become one of the unsung heroes on the roster. There isn't a ton of flash to Brodin's game, but he's a good, reliable defenseman who can chip in offensively on occasion. Without a doubt, the Wild are better team with Brodin in the fold.
Statistics courtesy of NHL.com and Natural Stat Trick.