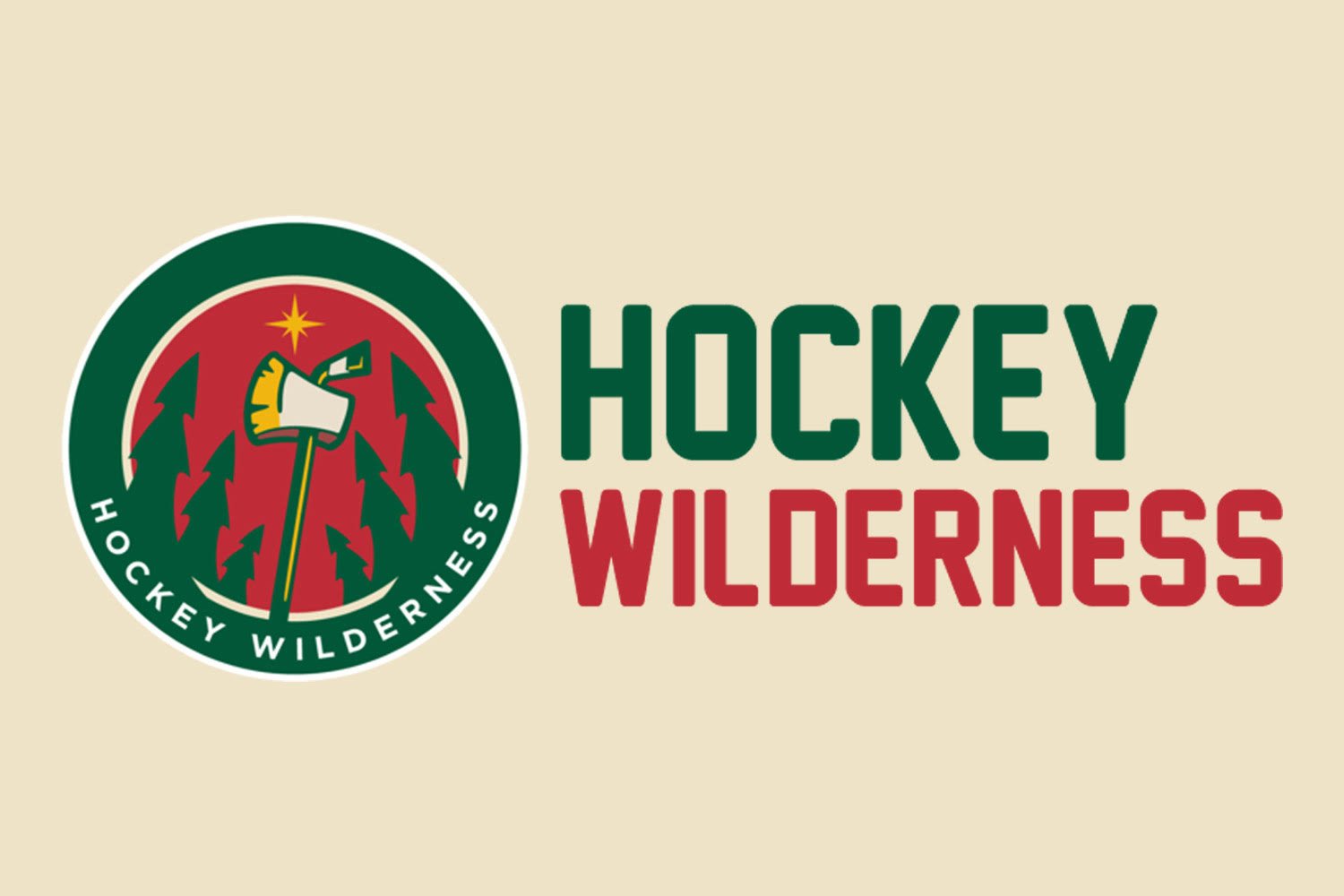 In the 2019-20 Player Review series, we will evaluate the 2019-20 performances of each member of the Minnesota Wild during the regular season. Players were evaluated based on overall performance with regard to pre-season expectations and how that player performed in their particular role.
Ever since he was drafted 20th overall in the 2015 NHL Entry Draft and made his debut in the 2016-17 campaign, Minnesota Wild fans have been wondering — is this the year that Joel Eriksson Ek steps up to his first-round selection?
After the 2019-20 regular season, it's still not clear we have an answer.
While the numbers from this season would seem to say yes (or at least are trending in the right direction), the usage and advanced stats are a little less encouraging, at least offensively. The questions surrounding the player drafted to be the next Mikko Koivu are these — how much of his so-far promising-yet-not-quite-elite production was the result of Eriksson Ek's ability, and how much was due to former head coach Bruce Boudreau's usage of the fourth-year center? And, more importantly, will Eriksson Ek finally grow into that role, or is it time to consider trading him or exposing him to Seattle in the next expansion draft?
Season in review
Numbers wise, the Swedish centerman improved in almost every category in 2019-20 with career highs in goals, assists, points, plus/minus and face-off win percentage, all coming with two more minutes of ice time per game. Eriksson Ek even scored his first power-play goal in the NHL, notching the opening goal and game-winner in a 4-0 victory against the Vegas Golden Knights.
In November, after a slow start to the season, Boudreau (as he was known to do) shuffled the lines to help improve the offense, and the GEEK Squad line was born. Playing pivot between Jordan Greenway and Luke Kunin, Eriksson Ek showed defensive grit going up against stiff competition and improved his playmaking with eight points in 13 November contests.
But while Eriksson Ek's "geeky" linemates were shuffled around the lineup, Boudreau kept Eriksson Ek entrenched on the third line as primarily a defensive counterpunch to the NHL's top offensive pairings. And from that perspective, he thrived.
Despite spending most of the season on the third line with the likes of Kunin, Greenway and Marcus Foligno, JEE did remarkably well on the defensive end of the ice. Eriksson Ek finished the regular season above the 95th percentile in expected goals against per 60 minutes and was above average in Corsi against per 60, meaning not only did he excel at preventing high-danger opportunities, but he was also better than most centermen at allowing chances, period.
While Eriksson Ek had the best statistical season of his career, the Wild are still waiting for first-round calibre talent. Sure, his points/60 (1.96) were eighth on the team, good for the second-best center behind Eric Staal and ahead of Jason Zucker (1.89), Luke Kunin (1.84), Zach Parise (1.58) and far, far surpassing Mikko Koivu (0.94), but his xGF/60 and CF/60 show a marked need for improvement.
That improvement could come with more ice time and better linemates, as interim head coach Dean Evason was in the process of testing when the season was paused in March. Eriksson Ek had spent seven of the last 10 games of the season paired with Zach Parise, and what ended up being the final game of the 2019-20 regular season, he enjoyed 18:04 on the top line with Parise and Kevin Fiala.
Will that trend continue with what should be a fully healthy roster heading into the postseason? We'll likely know more as the pre-playoff training camp begins in July.
Standout moment
Eriksson Ek's biggest moment came on February 7 against the Dallas Stars. Not only did JEE get the Wild on the board in the second period with the Wild down 2-0, but he netted the game-winner (and earned his only multi-goal game of the season) with just 25.8 ticks left in the third to complete Minnesota's come-from-behind 3-2 victory.
Looking ahead
As mentioned before, Evason was showing some confidence in Eriksson Ek with his placement on the second line ahead of fellow centerman Alex Galchenyuk and Mikko Koivu when the season was paused due to COVID-19. Will Evason keep JEE in that role, or will the GEEK Squad be reunited in order to provide the lockdown defensive play that will be required to slow the likes of Vancouver's J.T. Miller, Elias Pettersson, or trade-deadline acquisition Tyler Toffoli? We'll likely know more soon, as the Wild are scheduled to begin their pre-playoff mini camp in early July.
Further out, Eriksson Ek's role on the team is a bit more cloudy. JEE was the subject of mid-season trade rumors, and general manager Bill Guerin hasn't been shy when it comes to moving players that may have some value on the trading market. Beyond this season, Eriksson Ek has only one year remaining on his two-year bridge deal before becoming a restricted free agent in the summer of 2021. Complicating matters further is the upcoming NHL Expansion Draft for the Seattle franchise, also currently scheduled for the 2021 offseason. Do the Wild see enough in Eriksson Ek to extend him and protect him from the expansion draft? Or will the Wild go a different direction and look to another youngster (say, Anton Lundell in this year's entry draft) to become Mikko Koivu 2.0?
One thing's for sure — Eriksson Ek has precious little time to prove he can live up to his 2015 20th overall selection.