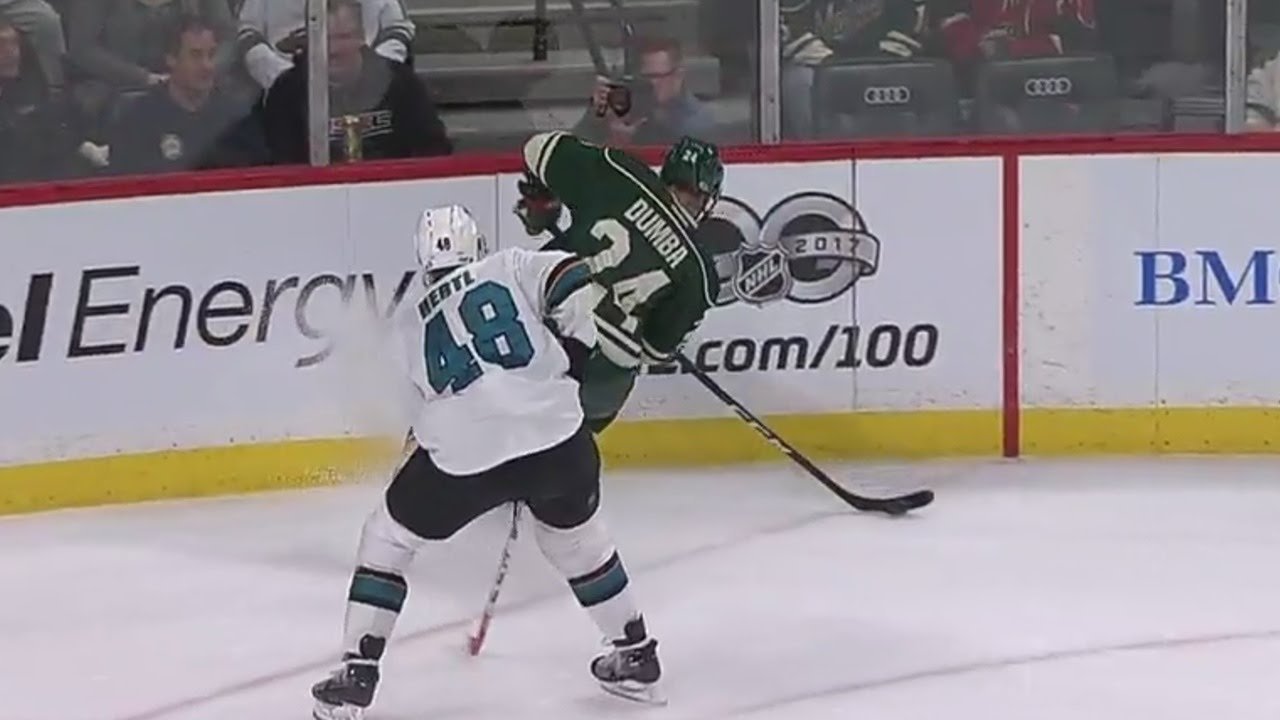 With the Minnesota Wild preseason wrapping up on Thursday night and the regular season a week away, the roster is starting to take shape as cutdowns have been frequent this week. As we get a good idea of who will be making the team -- at least to open the season -- it's time to take a look at what players could potentially step up and make a huge impact on the team this year.
All the players on the list are young, and with the exception of one, have had a cup of coffee at the NHL level.
Here are the five potential breakout candidates for the Minnesota Wild this season:
Gustav Olofsson - Defenseman
With the loss of Marco Scandella this summer, there is an opening on the roster for a defenseman. Enter Olofsson, who has just played 15 career NHL games in the past two seasons. Injuries early on in his professional career have hindered him from making the NHL sooner, but he is still just 22 years old and has plenty of hockey ahead of him. Olofsson does require waivers to be sent back to Iowa this season, so it is very likely he will get a lot of time in the Minnesota lineup this season. His skill set rivals that of fellow countryman Jonas Brodin, so there might not be much of a breakout offensively, but you could see a 2013 Brodin type of impact on the defensive side of things.
Also read: Minnesota Wild Top-10 Under 25: No. 8 Gustav Olofsson
Mike Reilly - Defenseman
It's been two summers since Reilly opted to become a free agent, and chose to sign with Minnesota. In the two seasons since, Reilly has played in 46 games with Minnesota, and it has been in a limited role, which is why he has been continuously sent back to Iowa. Reilly is an offensive defenseman, and the Wild could definitely use his services on the power play. However at times, he has been a bit of a question mark in his own zone, and he has been sent back to Iowa the past two years to work on that. In the Bruce Boudreau system, Reilly could step up and have a big year offensively. But if he continues to be a mess in his own zone, then he might have to take the I-35 commute a few more times.
Also read: Minnesota Wild Top-10 Under 25: No. 7 Mike Reilly
Joel Eriksson Ek - Center
After being recalled from Sweden in March last year, Joel Eriksson Ek is slated to open the season as the Wild's third line center. The 20-year-old has impressed in his stints with the Wild last year and here in the last month between a prospect tournament and the preseason. A good two-way center, Eriksson Ek projects to be a center on the Wild long-term. The 2015 first-round pick has already flashed brilliance in the NHL, and if he can get sustained time as the third line center, will definitely be a prime candidate to break out this season.
Also read: Minnesota Wild Top-10 Under 25: No. 3 Joel Eriksson Ek
Luke Kunin - Center
While the Wild's 2016 first round pick was not projected to make the team directly out of camp, he could as injuries begin to set in here during the preseason. Kunin signed his pro contract with the Wild last March, and was slated to get some time early on this year in Iowa, to get him acclimated to pro hockey. However, if Kunin made Minnesota out of the preseason and got time in the top nine, his offensive skills could make him a breakout player on the Wild this season.
Also Read: Minnesota Wild Top-10 Under 25: No. 5 Luke Kunin
Matt Dumba - Defenseman
Dumba enters his fourth full season with the Wild in 2017-18. While fans may remember his 2016-17 season for defensive miscues, he increased his point output -- 34 points -- while under new head coach Bruce Boudreau. Now entering the season, Boudreau has said Dumba could get significant time with top defenseman Ryan Suter, which would spike his point totals even more. Dumba will also factor in on the Wild power play, where he has registered 18 points in each of the past two seasons. Look for the 23-year-old to be the player that breaks out in a big way for Minnesota this season.
Also read: Minnesota Wild Top-10 Under 25: No.2 Matt Dumba
---
Never Miss an Episode of Giles & The Goalie!