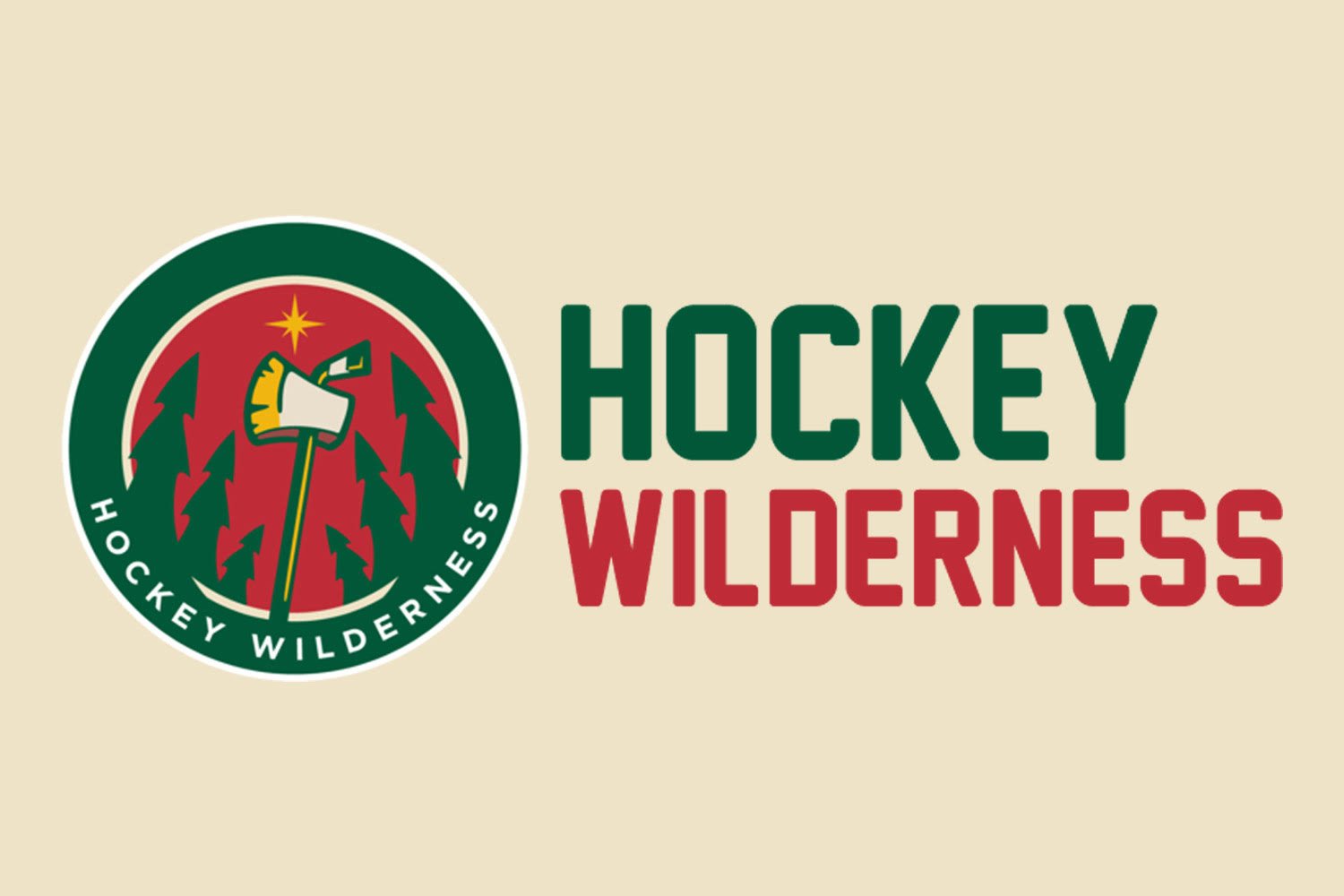 As we mentioned earlier, we have asked some of our friends around the intertubes to help the Wild fanbase ease into the helfire and brimstone that is the NHL playoffs. This is a first here at Hockey Wilderness, and likely a first for many of you in the crowd. Therefore, we went outside the borders and brought in experts.
Earlier, you heard from Cornelius Hardenburgh from Stanley Cup of Chowder and Sam Fels from The Committed Indian. Now, we get to what may be the best guide to the playoffs ever written for a Wild fan. Please welcome Yankee Canuck, from Nucks Misconduct, to the stage with his one act play we like to call, "Welcome to the playoffs, jerkface. Here's a wet towel."
Yankee Canuck, Nucks Misconduct
Hey alright! We made the playoffs!
Congrats! Welcome to hell.
Huh, why would you say that? We haven't made the playoffs in years! This is exciting!
Don't get me wrong, I am happy for those long-suffering fans out there. It must be awful to watch hockey fade only to fill your summer with the Twins. But the humanitarian in me (a sliver which dwindles by the day) feels obliged to tell you that - just like watching Dany Heatley - you really should lower your expectations.
Do you seriously think we're going to take playoff advice from, of all people, a bitter Vancouver Canucks fan?
Well no need to say "bitter" as that's implied in the team name. But no you don't have to heed my advice. Then again who better to offer some friendly tips to his hockey brothers and sisters than a guy who bears the scars of what losing truly means.
Not simple losing either, oh no, that would be too pedestrian and boring. I'm talking catastrophic misadventures complete with bathroom breaks and Molotov cocktails on a scale that would make Doug Mclean blush. This time of year has come to represent something a little bit different than merely a fun time to leisurely kick back and watch some hockey.
Oh yeah? How different?
Different as in get ready to alienate your family and friends in addition to blowing any semblance of fiscal restraint on liquid refreshments and animal by-products in this long jaunt showcasing the sublime tango of sportsmanship and perseverance which you fantasize will result in your battered and bruised warriors lifting a huge silver cup above their heads and then fill it with Bud Light, appear on the Tonight Show and get caught doing keg stands with coeds in Wisconsin only to instead have the very fiber of your being torn asunder before your trembling eyes as your "warriors" transform to mere children, picking up their toys and limping off under the dark cloud of "there's always next year" while you turn to the internet as a source of solace only to realize it takes far, far less than 140 characters to trample your already crushed sense of right.
Holy hell you're depressing.
Did I mention no matter what happens, your friend Gary Bettman gets to take in any playoff game he wants and then literally hold the damn thing before jetting off for a summer of vacations paid for by the very hard-earned money you shelled out all (half) season long?
...ugh...
It's ok, he'll get booed on national television. Assume that haunts him to the point of bed wetting.
OK, but you can't actually believe the playoffs are a terrible experience.
Quite true! There are moments of pure, unadulterated joy to be had. Take the first round for instance. Every night is wall-to-wall action, often featuring rival teams kicking their hate up dramatically. The whole Cinderella angle with the #1 vs #8 seeds (though this may have ruined that narrative for a bit). Raffi Torres will eventually try and behead someone forcing Brendan Shanahan to smile awkwardly on a YouTube video explaining his suspension.Like Groundhog Day, Joe Thornton will suddenly appear and then scurry away until next winter.
Then, of course, there are the lingering questions to be answered: Will Rick Nash and Jarome Iginla understand hockey doesn't necessarily stop in April? Will Jack Edwards say something horrifically stupid and some Boston faithful will gleefully tattoo it on their crotches? Will Detroit fans continue to ignore the aging label after another first round exit that's redundant, never mind. Will John Tortorella finally just eat Larry Brooks? Will a Ryan Kesler dive become the best thing ever? The story lines are abundant and it's a great time to be a hockey fan...unless of course your team gets swept in which case just ignore everything I said.
That's more like it! I can't wait to see my Wild and the rest of the Conference Quarter-finals clash on TV.
Probably want to slow your roll there since the fine folks at NBC don't mind taking a deuce on you too. If you think giving Mike Milbury access to an open mic was bad every few Saturdays in the regular season, just wait. George Romero couldn't pen a script that's more terrifying than watching Milbury struggle with fourth grade logic and proper English while attempting to advance his perspective of good hockey which left the building decades ago.
Like the sun, do not stare directly at him.
Then, of course, there's Pierre McGuire who's employed for in-game analysis but I prefer to believe it's to test the theory that humans can hear something which then forces blood to shoot out of their eyes. McGuire's analysis isn't merely confined to some stuff you're used to (Corsi this, Fenwick that, PDO your mom) but rather to wax openly about players having "tenacity", "an active stick" or "big body presence" before excitedly ejaculating (that's right) something utterly off-topic (say, for instance, mentioning Sidney Crosby even if the Penguins aren't playing) and - as an added bonus - he'll likely be doing that at a crucial point in the game. The NHL on NBC is why your remote has a mute button.
Yikes. But good idea, I'll be careful with the remote when we watch the games.
We? Who's we?
Well my family of course.
(*rolls up paper and smacks you on the nose*). Stop that. You're about to put on a grown man's shirt and parade around your living room laughing, crying and hurling obscenities at other grown men who can't hear you and you want your loved ones close by? This isn't Christmas; this is a deeply personal moment to celebrate your love of your team's impossible quest for immortality.
Unless your spouse or little junior can truly appreciate the very human condition you've going to be subjected to - on the verge of tears when Bouchard scores the go-ahead one minute while the next you're stabbing a pillow with a spork screaming that Dan O'Halloran is the antichrist - then it's probably best to toss them a few bucks and the keys to the car (legal driver's license optional).
Good idea. Just my friends can hang when the puck drops.
Great idea. Do your friends love hockey?
More or less, yeah.
Nope, no good. When Backstrom is facing a 5-on-3 in the late stage of the third period during a crucial game four isn't a fine time for your fair-weather chum to ask what a slew foot is. You're liable to snap, drag him by his Adam's apple outside and toss him in front of a moving hybrid and no potential Cup celebration is worth 25 to life in a Super Max...actually wait is it?
Got it. So the playoffs mean something more when you watch with the die hards.
Exactly. Besides you shouldn't be friends with Timberwolves fans anyway. And, if nothing else, hang out with the sexy people over at Hockey's Wilderness (*picks up royalty check from Bryan, high fives, runs to the bar*)
Alright I get it. My team probably won't win, and even if they do it simply increases the likelihood that my inevitable crash to reality will sting worse later on. All the while I'll exhaust every emotion I have while being pissed at the presentation of my team on national television.
Now you're getting the hang of it! But the juice is worth the squeeze: back in 2011 I can remember how I dropped to my knees when Vancouver beat Chicago in OT in the first round. I know precisely how silent and observant I became when they beat the Sharks to head to the Finals. I'll sure as hell never forget how hollow and enervated I was when Chara lifted the Cup on our ice. The peaks and valleys ahead are intense, but those moments - good and bad - carry with you long past the final whistle and represent another badge of honor as a fan. So while the journey ahead is going to get ugly, keep a stiff upper lip and never, ever forget: at least you're not a Calgary fan.
Thanks for the tips. But I still hate Vancouver you know.
And Zach Parise is shit. But I love you all too.
Editor's note: We want to thank Mike for this epic response to our cry for help. If you have enjoyed this, and you know you did, please be sure to express your love in the comments and give Nucks Misconduct some love with a click or six. They are good people doing good work covering an evil and dastardly team. I must now return to my quest to find oxygen, as I cannot stop laughing at "You're about to put on a grown man's shirt and parade around your living room laughing, crying and hurling obscenities at other grown men who can't hear you and you want your loved ones close by? "