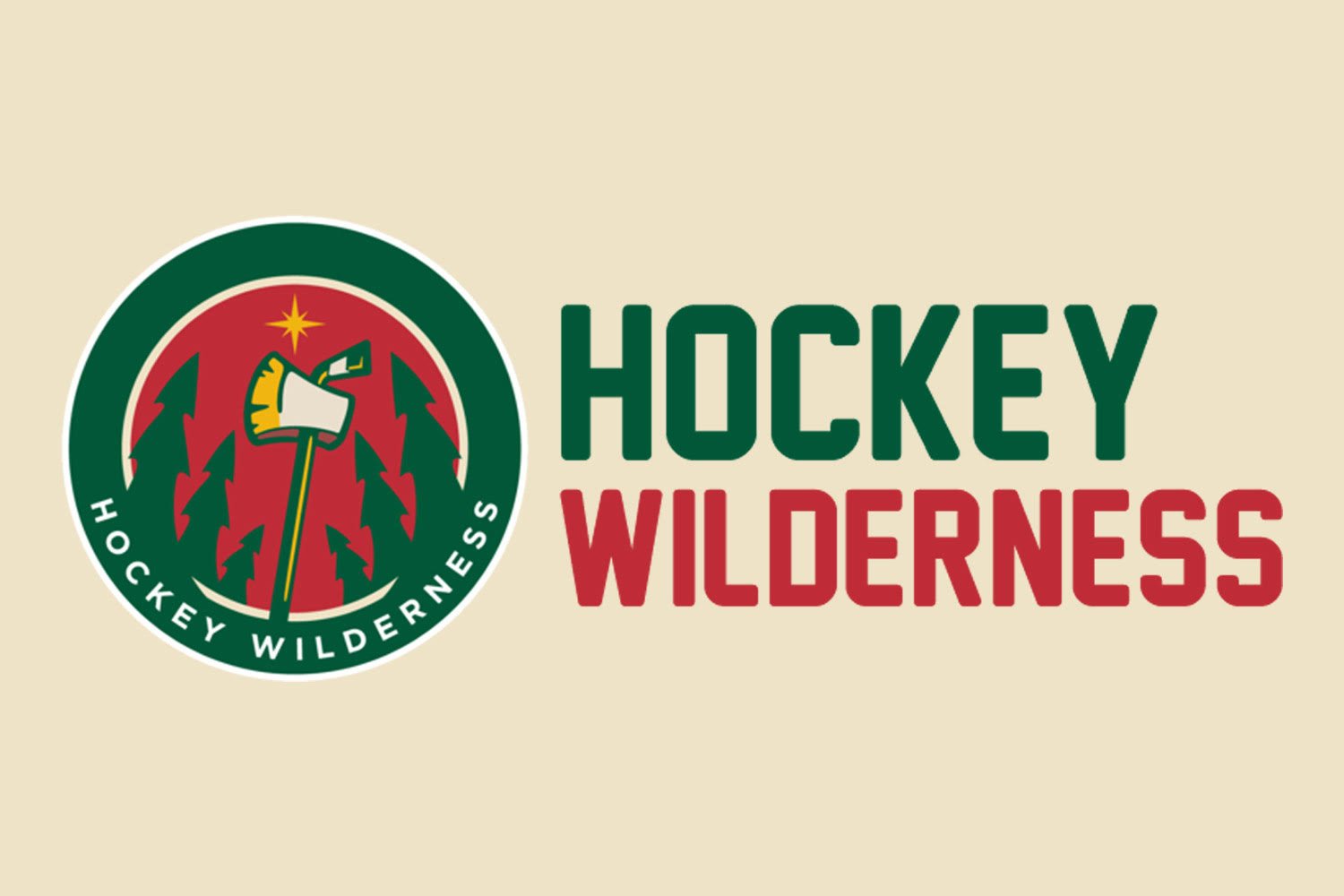 They say that you should always "act like you've been there," that if you actlike you belong, people will believe you belong. The video above, while humorous in all situations, does bring up a valid point. Something I'm sure Jim More will be happy to hear. The Wild are in the playoffs... whatever that means.

One thing we know it means is that the pages of Hockey Wilderness are about to become a breeding ground of lunacy. We will get visitors we have never had. Friends will become enemies. Rivalries will begin to fester, and emotions will run high. All of this on top of an already crazy fan base scared the living bejebus out of us.

We here at Hockey Wilderness are not above reaching out for help. Every single one of the writing staff is here because we asked for help. Today, we reach out to a few of our favorite people to again ask for help. This time, we don't need ling term help (OK, yes we do), but rather just a "what the hell are we getting ourselves into?" kind of help. We asked a handful of our favorites around the net to give us a refresher for Wild fans. Something informative, snarky, bitter, funny... whatever they wanted to do to help.

Here today to help us are Cornelius Hardenburgh of Stanley Cup of Chowder fame (and fellow Wild fan) and Sam Fels of The Committed Indian. We will have some help from Mike (AKA Yankee Canuck) from Nucks Misconduct in a bit, but his reply was so epic, it deserves its own post.

For now, please welcome Cornelius and Sam to the stage.

Cornelius Hardenburgh, Stanley Cup of Chowder

Hello, fellow Wilderness fans!

You may remember me or not, it doesn't matter. What matters is that I'm a Bruins and Wild fan, and Bryan asked me to explain this almost-forgotten concept in Minnesota called the playoffs.

The playoffs are a magical, wonderful, terrible time where you get extra hockey after the regular season ends. It's great right up until Scott Walker sucker-punches Aaron Ward and the scores the game 7 game-winner

but I digress.

The format of the playoffs is pretty simple. All 3 division winners get a spot in the top 3 and the rest of the 5 top-8 teams seed below them. Top 4 get home ice. Home ice is important so if the team you're playing has ONE OF THE BEST GAMES OF THE DECADE, you can still bring it on home for game 7 and give them a whooping. Assholes. It also means that if you're team has

, you get to watch it happen in front of your very eyes.

The playoffs are where hearts are broken. J.S. Giguere. Carey Price. Simon Gagne. Scott Walker. Mario Lemieux. The list goes on, villains all of them.

But every once in a great while, the playoffs are very, very good to you.

For the Bruins, of course, the playoffs have been good to us. Who doesn't remember 2011 where the Bruins became Stanley Cup Champions by beating the Canucks in Vancouver in game 7? I know I remember. And if not, I've got a week's worth of t-shirts to remind me. And a bunch of other stuff. I needed a 20 dollar water bottle anyways.

Go Wild.

Sam Fels, The Committed Indian

I know it feels like a long time, Wild fans. In some ways, five years can be a long, long time (especially if you're married). In others, it's the blink of an eye. But for you, this playoff drought coming to an end must have seemed like a stay in the Hanoi Hilton, because really who wants to watch Joe Mauer and Justin Morneau get hurt?

Bryan asked me to come here to remind you what the playoffs are. You know all the rules and stuff, so you don't need a refresher on that. But it's all that comes with it that you might have forgotten. You may be excited about returning to the playoffs, but have you forgotten the complete misery that it actually is? Your productivity at work is going down the toilet. Coworkers, friends, possibly spouses are going to look at your unshaven face and consider making some changes in their life. You won't sleep.

Your bartabs....well, if you share a bank account you might want to keep those on the secret account or credit card. You'll finally understand why some of your friends smoke, if you don't yourself from the stress. Your Wild jersey(s) will start to get a funk, but you dare not wash them. Worst of all, you'll be looking to people like Bryan to make it all ok, to make you feel better. And when you're doing things like that, you know that you're irretrievable. I mean seriously, Reynolds?

The joy of a victory lasts five minutes before worry about the next game. The pain of loss is worse, you'll be in an utter panic for 48 hours until the next one. The only time you'll feel any sense of calm is right after the opening faceoff of any game. Your worry and anticipation goes away, and the stress of the game hasn't kicked in yet. Enjoy that two minutes. It's all you'll get.

But would you have it any other way?

We would like to thank Cornelius and Sam for their help with this post. Please be sure to visit their respective sites and show the love. Please note that Sam is now the enemy, and will be treated with the same respect given to someone the Federal government believes may be holding valuable information. Not, you know, campaign donations...