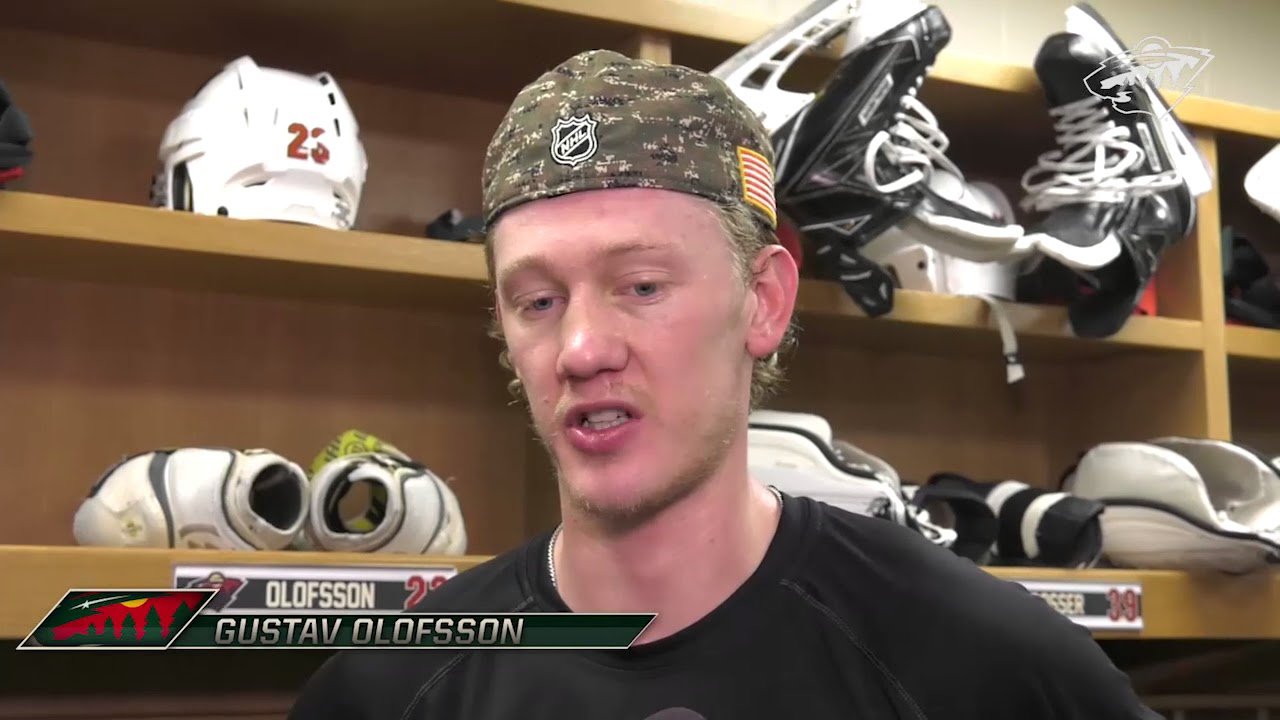 Needing a bounce-back game would be a vast understatement for the Wild after coming off a brutal 6-1 loss in Dallas over the weekend. They'll try to stop the road bleeding against their former coach Mike Yeo in St. Louis Tuesday night.

 

The Central Division rivals have split the first two games this season, with the Wild losing 6-3 Nov. 25 in St. Louis and then beating them 2-1 in overtime Dec. 2 in St. Paul. The Wild (28-19-5) are just 10-15-8 all-time in St. Louis (32-19-3) but have points in 12 of their last 19 games against them. The Blues have won four of their past five games overall. Meanwhile, the Wild are just 10-15-1 on the road.

 

Matt Dumba leads the Wild with a goal and two assists versus the Blues in the first two games. Charlie Coyle and Jason Zucker each have two points against them.

 

Wild defenseman and Elk River native Nate Prosser will face his former team for the first time. Of course, "former team" is a little misleading, considering he's only played one of his 310 career NHL games with the Blues. He played with St. Louis Oct. 25 this season against Calgary. St. Louis put him on waivers Nov. 30. Prosser has two goals and four assists with the Wild this season.

 

Eric Staal and Zucker have kept pace with each other in terms of leading the team in goals. Staal has 22 goals and leads the team with 46 points, while Zucker has 21 goals and 38 points. Zucker scored the lone goal in the Wild's loss to Dallas.

 

The Wild's penalty kill could use a boost after surrendering two goals in two chances in Dallas. They've allowed seven goals in the past four games for their penalty kill that ranks 16th in the league overall and just 28th on the road (28 goals on 108 opportunities).

 

Devan Dubnyk, who came in for the third period in relief of Alex Stalock last game, will suit up for his 399th career game. He's 7-13-2 with a 3.25 GAA and .893 save percentage in 22 career starts against the Blues. Chris Stewart and Mike Reilly appear to be the healthy scratches for the Wild, while Matt Cullen and Gustav Olofsson are back in the lineup.

 

The Blues are set to play 11 forwards and seven defensemen in the matchup. They're led by Brayden Schenn and Vladimir Tarasenko, each with 21 goals. Schenn is the team assists (30) and points (51) leader as well; one more point and he'll reach 300 for his career.

 

St. Louis has scored first 30 times this season, going 25-4-1 in those games. They're also 17-0-1 when leading after the first period and 24-0-1 when leading after two. So, the Wild would do well to grab an early lead and try to stay ahead.

 

Former Wild player Kyle Brodziak, who played six seasons in Minnesota, has seven goals and 10 assists in 53 games this season.

 

The Blues sit at third in the Central with 67 points, while the Wild keep trying to find a playoff spot with their 61 points in fifth place.

 

Injury list:

None

102 total man games lost

 

 

 
Never Miss an Episode of Giles & The Goalie!