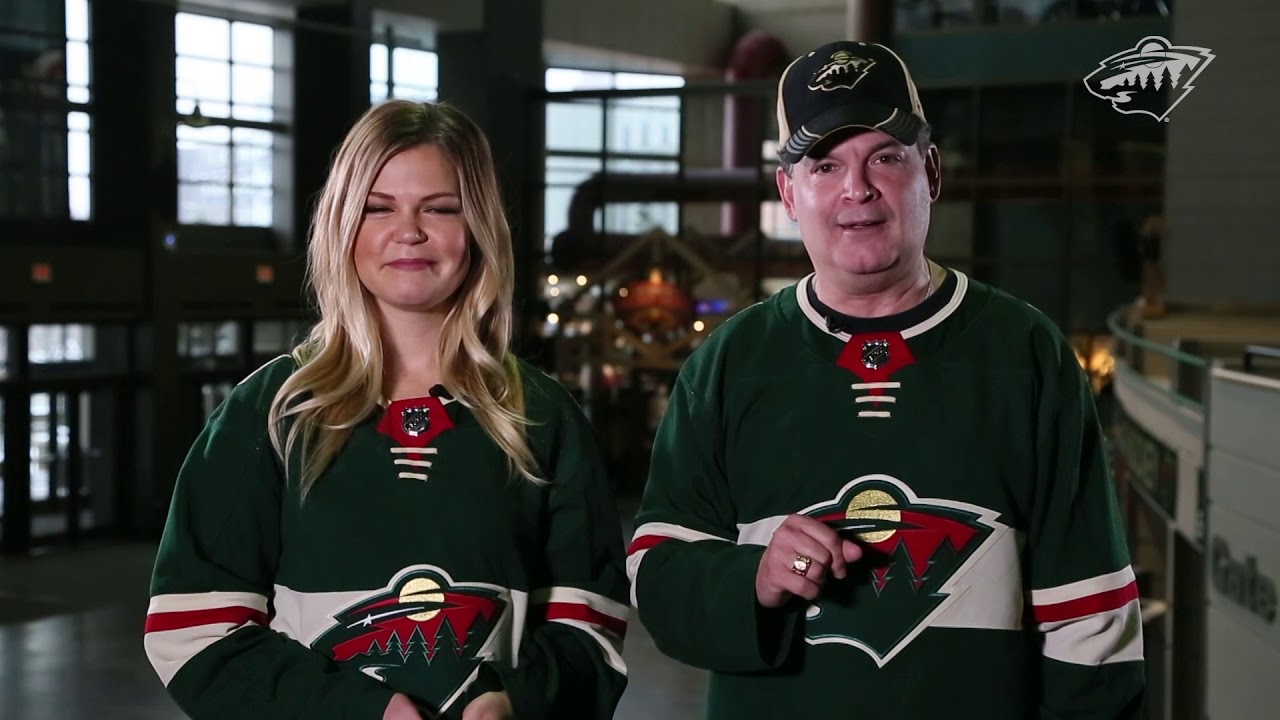 The overtime-streaking Minnesota Wild are back home to face another Pacific Division rival, the Calgary Flames.

 

The Wild (15-11-3) are 8-3-2 at home this season, returning after a three-game road trip. They've won four out of their last five games, including the last three in overtime thanks to Matt Dumba (twice) and Nino Niederreiter. It's a turnaround after they lost five straight post-regulation games going back to last season, including four in overtime.

 

Their last home loss came Nov. 20 in overtime to New Jersey. Their last home regulation loss was the 2-0 shutout Nov. 4 at the hands of Chicago.

 

The Wild beat the Flames 4-2 Oct. 21 in Calgary with Alex Stalock in goal. Ryan Suter had a three-point game, while the now-injured Jared Spurgeon had the game-winner and an assist. The Wild are 16-8-5 at home against the Flames (16-12-2) since March 21, 2006, and 22-14-7 at home.

 

Goaltender Devan Dubnyk, expected to start, will play his 100th home game in a Wild sweater. He comes in with a 61-31-6 record, 2.13 GAA and .922 save percentage at Xcel Energy Center since his blockbuster trade arrival nearly three years ago, Jan. 17, 2015. He's 11-7-4 in 24 games against the Flames in his career.

 

Tyler Ennis is expected to be scratched tonight as coach Bruce Boudreau commits to "a bit of a rotation" with the forwards.

 

It would be nice if the Wild could play a little more 5-on-5 hockey than they did the last game when they took seven minor penalties, including two at the same time. They rank in the middle of the pack in the NHL with 271 penalties, but lately they've been sent to the box much more than their opponents during games.

 

The Wild have been penalized 49 times over their past 10 games compared to the 32 penalties assessed to their opponents. The Wild have taken seven penalties in a game twice and nine once. The last time opposing players spent more time in the box than Wild players was Nov. 20 against New Jersey. It's a stretch that isn't necessarily significant when it comes to winning games – everyone has to play shorthanded sometimes – but this pace must be a little concerning.

 

The Wild have one power-play goal (Ryan Murphy's tally against San Jose) in their past six games on 12 chances.

 

In the battle of the oldies, Jaromir Jagr, 45, is a right winger for the Flames. He makes the Wild's Matt Cullen feel like a youngster since he's just 41 years old. Jagr has one goal and six assists in 17 games; Cullen has a goal and five assists in 28 games.

 

For the Flames, Johnny Gaudreau leads the team with 37 points (12-25—37), and Sean Monahan leads with 17 goals and has 30 points.

 

Mikko Koivu watch: 20 games without a goal and seven games without a point. He leads the Wild with 35 points in 60 games against the Flames.

 

Injury list:

Jared Spurgeon (groin strain), 6 games.

Zach Parise (microdiscectomy surgery), 29 games

70 total man games lost

 

*Spurgeon will probably be back at practice this week, according to Boudreau, and Parise is skating and handling pucks.

 
---
Get all your Wild analysis on Giles & The Goalie!