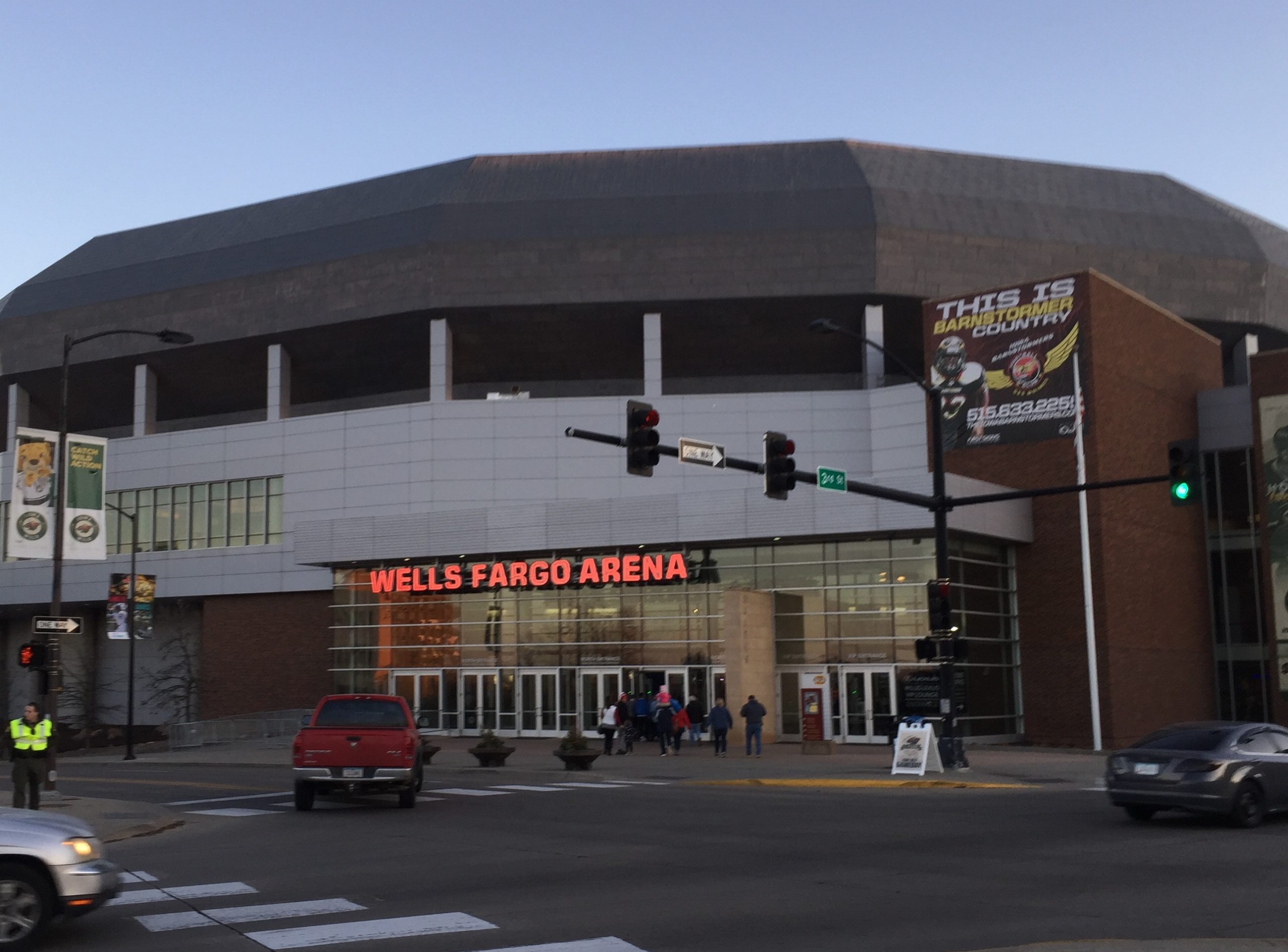 A night after the Iowa Wild (12-8-5) were leading 2-1 after two periods and eventually lost, they found themselves in the exact situation again Sunday night against Grand Rapids (9-13-3).

 

This time, however, turned out to be a more favorable result for the home team.

 

Thanks to a 40-save outing from Steve Michalek -- 13 of which came in the third period -- Iowa was able to hold on to its 2-1 lead and defeat Grand Rapids, snapping a three-game losing streak.

 

"It's nice staying busy back there," Michalek joked postgame.

 

Luke Kunin opened the scoring for Iowa 10:56 into the first with a power-play goal. It was just Kunin's second marker in nine games since his demotion from Minnesota on November 20.

 

https://twitter.com/IAWild/status/940006628081963008

 

Gerald Mayhew added his fifth of the year in the second as he cleaned up a Nick Seeler shot out front of the net. But Iowa's 2-0 lead was short-lived -- much like Saturday night -- as Zack Nastasiuk answered back for Grand Rapids just two minutes later to bring the Iowa lead to one.

 

 

It was a 20-shot barrage for Grand Rapids in the second and the Griffins followed it with 13 in the third. The problem was they could not beat Michalek, who picked up his sixth win of the season for Minnesota's AHL affiliate.

 

"I thought Stevie was excellent [tonight]," said Wild head coach Derek Lalonde.

 

"In the last couple leads we've lost, we've lost without a big push from the other team," Lalonde said while reflecting on the team's recent rough stretch. "We just had a defensive blowout. Tonight there was a push from the other team and we did some good things."

 

With the win, Iowa has registered points in its past five games by getting a possible seven of 10 points. The Wild are holding strong in third place in the Central Division with 29 points, four ahead of the Milwaukee Admirals.

 

Iowa now heads out on the road to open up a five-game road trip beginning Wednesday. "These are games we have to win, especially on the road," Lalonde said. "It will be a great challenge for us."

 

In goal

Steve Michalek (6-1-2, 2.52 GAA, .926 SV%) made 40 saves on 41 shots.

Up Next

 

Iowa begins a five-game road trip -- spanning seven nights -- at Grand Rapids on Wednesday.

 
---
Never Miss an Episode of Giles & The Goalie!