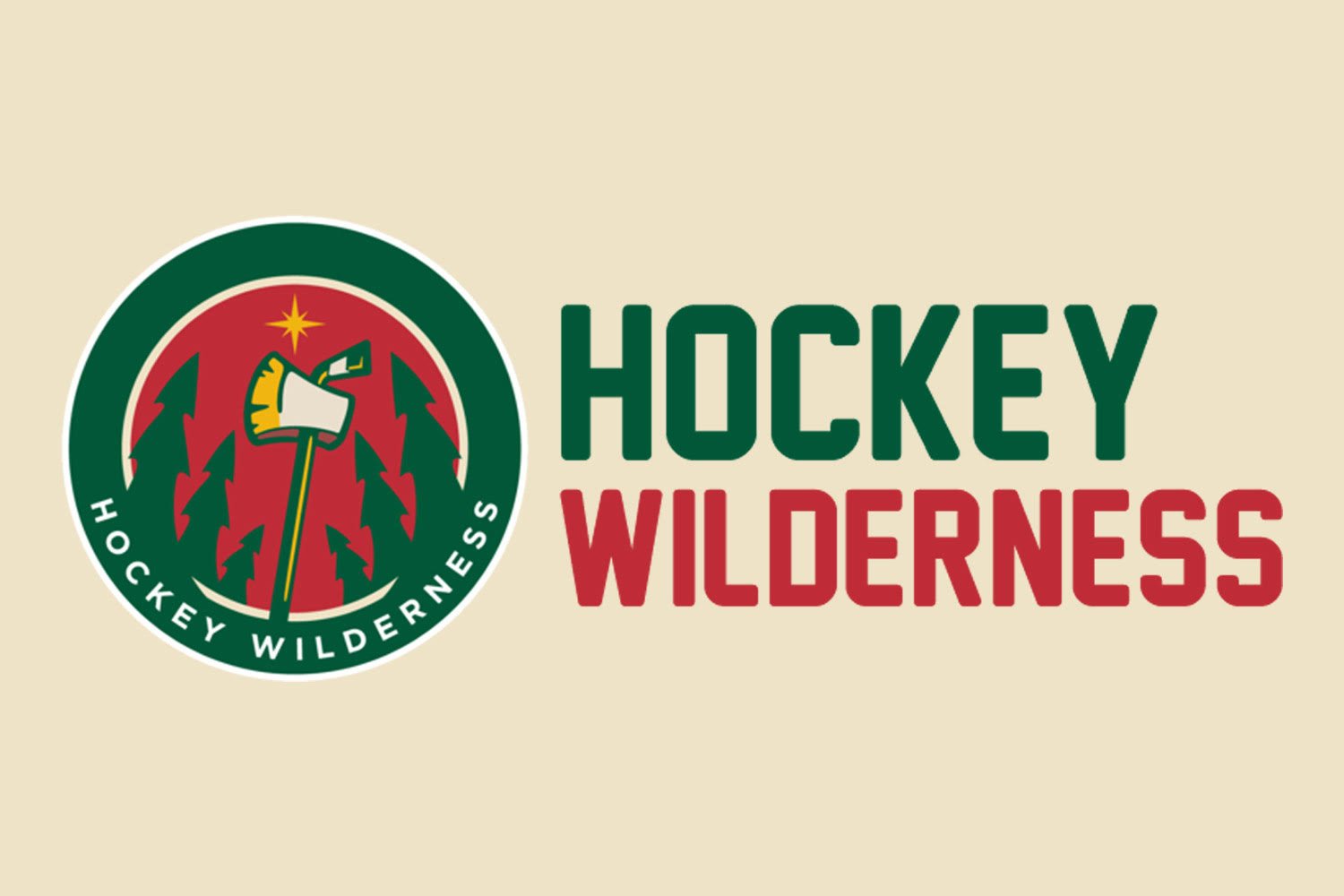 Ladies and gentlemen, sports are officially cancelled.
Okay, maybe not all sports are cancelled. But many of them are at least on a temporary hiatus thanks to that good-for-nothing coronavirus (or COVID-19, if we're getting technical).
The NHL, of course, is one of the many leagues that has completely shut down due to the coronavirus outbreak. This particularly stinks for Minnesota Wild fans, as the Wild currently sit one single point out of a playoff spot. It seemed as if the Wild were finally starting to put things together, and then bam! Coronavirus, baby.
We all want our hockey back. It's what inspires us to wake up in the morning. It's the fuel that powers us through the workday. It's the one thing that allows us to redirect focus from the real world for a few hours a day. But for right now, it seems like we could be without The Ice Sport for at least a few weeks.
So, what do we do now? Well, there are a lot of options. Here are 10 somewhat fun things you can do while you anxiously await the return of hockey.
1. Go for a walk
Exercise is nice. It gets the juices flowin'. There's nothing better than taking a quick jaunt through the park and looking at all the pretty flowers and trees and stuff. It's therapeutic.
For those of you who aren't all that big on that whole "exercise" thing, here's a quick tutorial on how to properly walk. When you walk, though, be sure not to get anywhere near other people who may be on a walking excursion. In fact, don't even look at them. The risk of possibly getting coronavirus is too high. Simply pretend they're not even there.
2. Pet an animal
Think of all the animals in the world. There are dogs, cats, raccoons, horses. There are even lions running around out there! Those are real organisms! Amazing!
It may be risky, but get out there and start petting some of our furry little friends. This is especially easy if you have a household pet, but if you don't, take the leap of faith and attempt to force your love upon a wild animal. Surely nothing negative can come of that.
You might want to stay away from bats, though. Not only are they scientifically proven to actually be vampires in disguise, but they may or may not also carry coronavirus. Be smart.
3. Play Monopoly
Board games are always fun. Monopoly, however, is in a league of its own. You want some intense board game action? Buddy, you got it with Monopoly.
On average, a single game of Monopoly takes roughly three months to complete. By the time you hit the session's halfway point, hockey will probably be back on your television screen. And if it's not, no worries! You just claimed Pennsylvania Avenue, and you're about to run away with this thing.
Goes without saying, but make sure you sit a minimum of 12 feet away from the people you're playing Monopoly with. And be sure to wash your hands before and after you touch the dice.
4. Read a book
Reading is one of the classic pastimes. Not only is it an engaging way to spark your imagination, but it's also good for your vision!
There are countless books out there that might catch your interest. A personal favorite? The Very Hungry Caterpillar. This 22-page epic can get anyone's heart racing. What an exhilarating read.
5. Climb a tree
Have you ever climbed a tree before? If not, you really should. It's a lot like rock climbing, except not at all. Instead of rocks, it's a tree! You can get a great view of some really cool stuff, like the interstate or a waste pond.
Be sure not to climb a silk floss tree, though. You will die regret it.
6. Clean your house
Okay, so this isn't exactly fun, but it's certainly necessary.
Let's be honest — we're all a bunch of disgusting slobs. We're filthy animals that just so happened to figure out how to invent the iPhone. Our houses are all dirty, and there is literally no better time to start cleaning up our surroundings. Your bedroom is probably filled with dirty dishes right now as you're reading this. Get up and start washing those puppies. They've had dried up DiGiorno pizza sauce stuck on them for a week. Give them the cleaning they deserve.
7. Blow things up in Grand Theft Auto
If you've never played GTA, get out there and pick up Grand Theft Auto V immediately. Head to a gun shop (in the game), purchase a rocket launcher and wreak havoc throughout Los Angeles-inspired fictional town of Los Santos. I blew up a helicopter last night with an alien laser gun and it was the most exhilarating feeling I've experienced in years.
You can also try some of this stuff.
8. Do jumping jacks
This is sort of fun, but also possibly a form of punishment. It's good exercise, and it doesn't require you to touch anything that may potentially have coronavirus on it!
9. Listen to music
Here's an easy one. Everybody likes music! Some people like good music, some people like awful music and some people like the weird experimental stuff. I fall into just about all of those categories.
Looking for a recommendation? Oh Sees are perhaps the best psychedelic garage band in the world right now, and they'll rock your socks off.
10. Watch Netflix
This is likely the top activity everyone in North America has planned for the next week or so. Want to watch Breaking Bad all over again? This is your chance! Stranger Things? No need to hesitate! This is the moment you've been training for. Rev up the boob tube and watch until your eyes bleed.