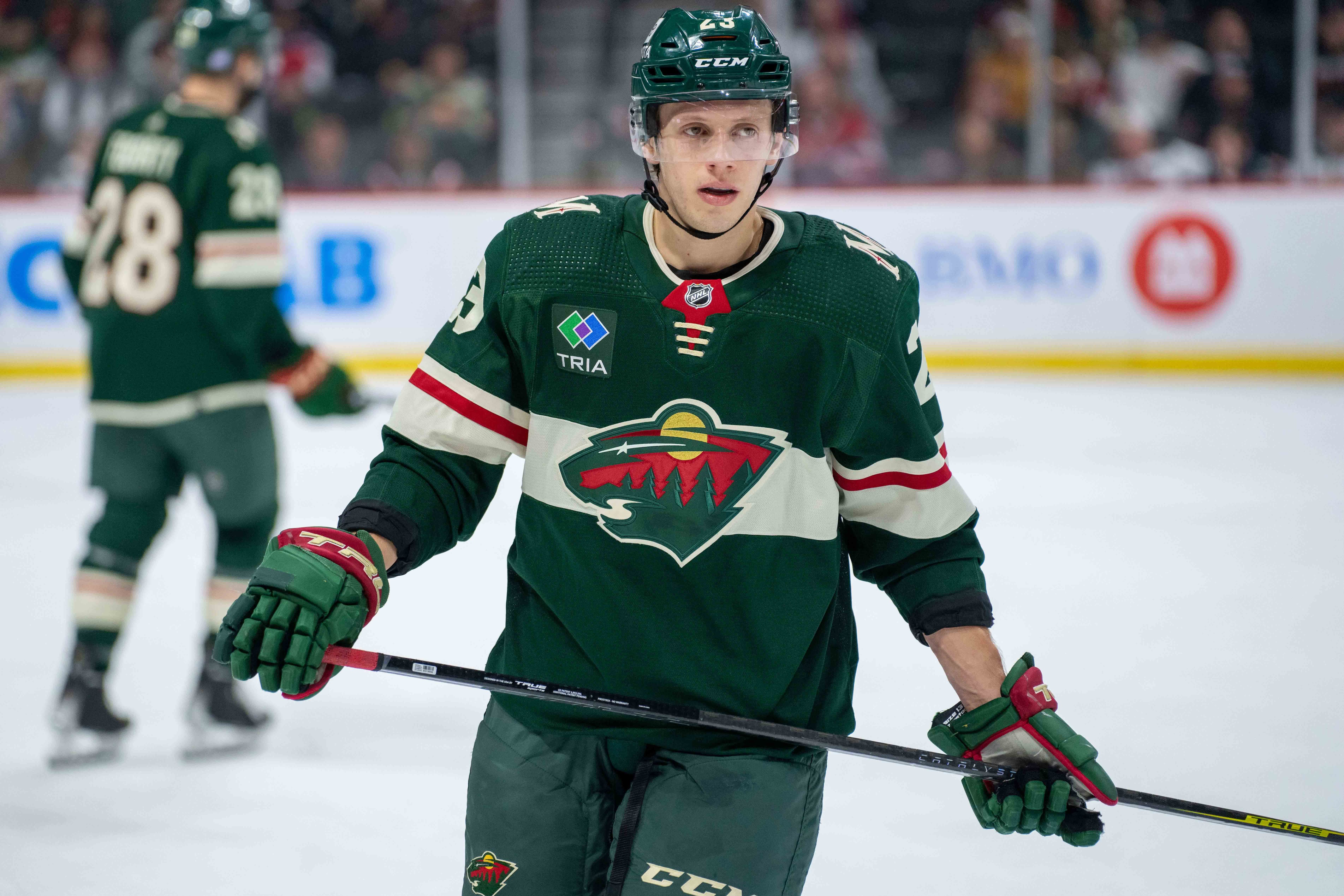 Image courtesy of © Matt Blewett-USA TODAY Sports
Your daily dose of Wild news, along with other interesting stories from around the NHL.
That's Wild
Marco Rossi is continuing his season playing for Austria at the IIHF World Championships in Finland. The team isn't doing too well, but on Monday, Rossi scored a cool goal. Through seven games he has one goal and six points.
The Minnesota Wild might need to chill out a little bit when it comes to trying to be the grittiest team in the NHL next season. Maybe they should focus on "scoring more goals than the other team." [Hockey Wilderness]
Why the Wild still have a whole lot of pain coming because of the Ryan Suter and Zach Parise buyouts. [BMTS]
Off the trail...
The Florida Panthers have taken a 3-0 series lead over the Carolina Hurricanes in the Eastern Conference Final. No one expected this Hurricanes team to lose this badly, so the team is visibly a little frustrated.
Bruce Boudreau isn't coaching a team right now, so he is spending his summer enjoying the contract buyout from the Vancouver Canucks and attending live WWE events. Boudreau even got to have an exclusive little backstage promo video with the tag team champs, Kevin Owens and Sami Zayn.
We know Brent Burns, but there are some tall tales of the grizzled veteran defenseman that are now coming to light. [ESPN]
Kyle Dubas didn't get his contract renewed by the Toronto Maple Leafs and now reports are coming out that it was mainly because the former general manager wanted a whole lot more control over hockey decisions than he did under Brendan Shanahan. It is so dramatic in Toronto right now. [Sportsnet]
The Pittsburgh Penguins are hoping to capitalize on Toronto's mistake and are interviewing Dubas as part of their GM search. [Yahoo Sports]
1