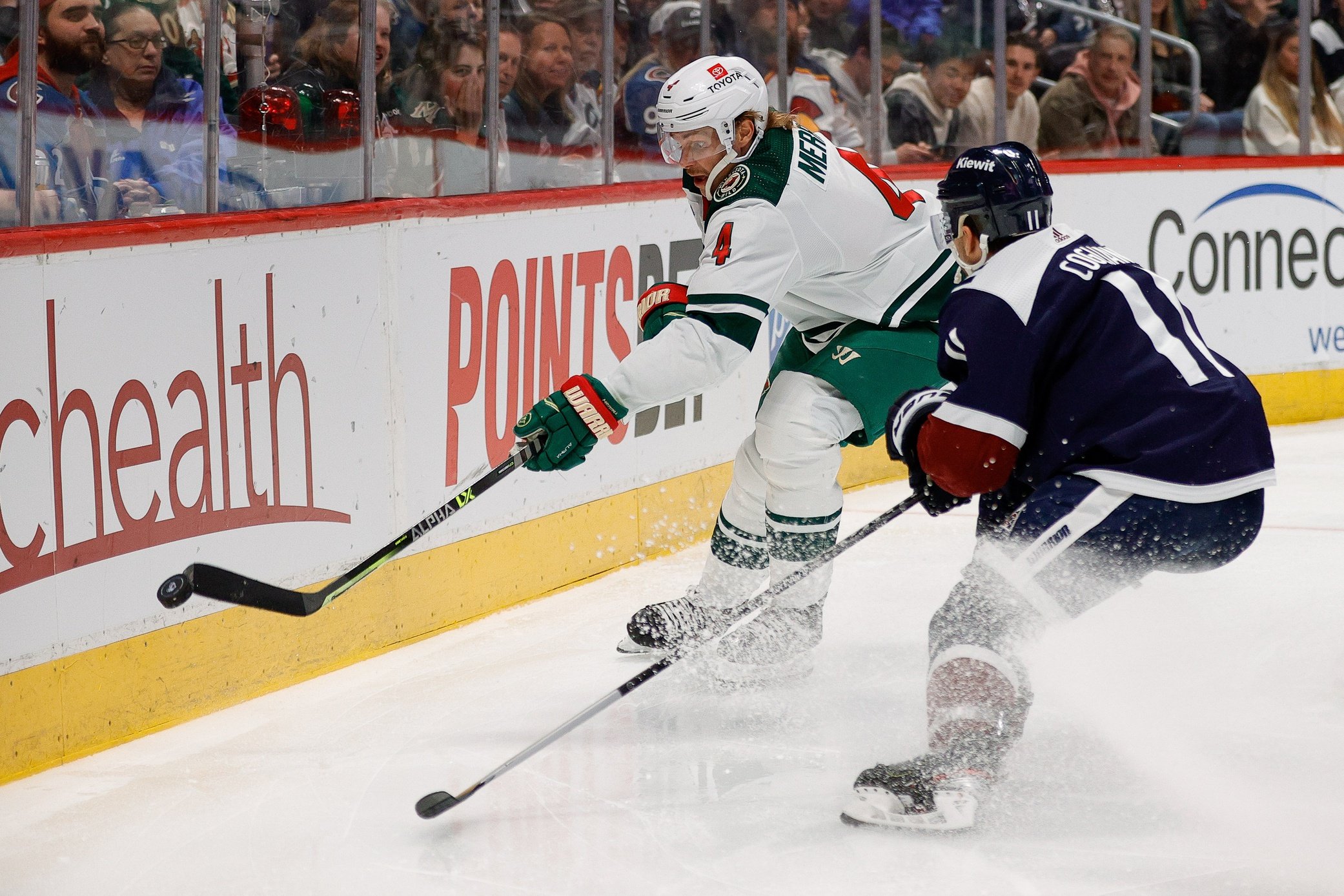 Image courtesy of © Isaiah J. Downing-USA TODAY Sports
Your daily dose of Wild news, along with other interesting stories from around the NHL.
We all knew it would happen eventually. The Colorado Avalanche have been here before and know what to do to win games late into the season to make it easier on themselves in the future. 
After winning Tuesday's game against the San Jose Sharks in overtime, the Avalanche are now tied with the Dallas Stars and our Minnesota Wild with 98 points. Colorado has one game in-hand and Dallas has more regulation wins than the Wild and Avalanche do, so it's a three-way tie with some advantages not going our favorite team's way.
But, to look on the positive side of things, the Avalanche winning the Central and the Wild having to face the Stars in the first round could be a better opportunity than having to face the reigning champions. It would obviously be better if the Wild won all five of their remaining games this season, won the division, and then got to play the Seattle Kraken with their brutal goaltending in the playoffs, but we can't be picky.
It would be another hellish first-round matchup -- like the Wild have had with the St. Louis Blues and Vegas Golden Knights in recent memory -- but it would at least be fun and have that little bit of heated rivalry and the narrative of stealing a team.
That's Wild
No one is really putting their faith in this team outside of us fans. History might play a factor in this, or the quiet dependency on their superstar talent; but not a whole lot of people see the Wild as a threat. So, what gives? [10K Rinks]
WCCO-TV sports anchor Mark Rosen of KFAN 100.3 said on air that Kirill Kaprizov could return from injury as soon as next week, and play in the final three games of the regular season, barring any setback. Well, that would be something, wouldn't it? [Bring Me The Sports]
The last time the Wild went on a substantial playoff run, happened in the same year the Gophers last won the national title. Could we see something similar happen again 20 years later? [StarTribune]
Off the trail...
The ultimate NHL lineup made up of alumni from each school in the Frozen Four. [ESPN]
Connor McDavid is getting all the attention, but Leon Draisaitl deserves his flowers after yet another monster season as the secondary head of the two-headed beast on the Edmonton Oilers. [Yahoo Sports]