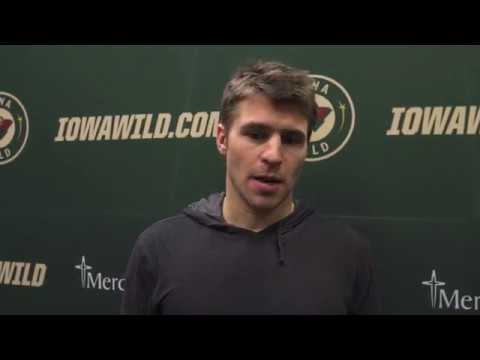 Following Monday's practice, Zach Parise announced he had been medically cleared to return to game play for the Minnesota Wild.
Parise, 33, will be in the lineup Tuesday night for the Wild as they host the Florida Panthers at Xcel Energy Center. If practice lines on Monday were any indication of what we will see Tuesday, Parise would open the game on a line with Charlie Coyle and Chris Stewart.
The Minneapolis native has not appeared for the Wild this season, as he underwent microdiscectomy surgery on Oct. 24 to relieve pressure on a nerve that was causing numbness in his leg. Parise has been back on the ice for well over a month and made a brief conditioning stint with the Iowa Wild last week, appearing in one game before returning to Minnesota.
In 328 career games with Minnesota, Parise has tallied 251 points (124 goals-127 assists) since signing a 13-year, $98 million contract in July 2012.
---
Never Miss an Episode of Giles & The Goalie!