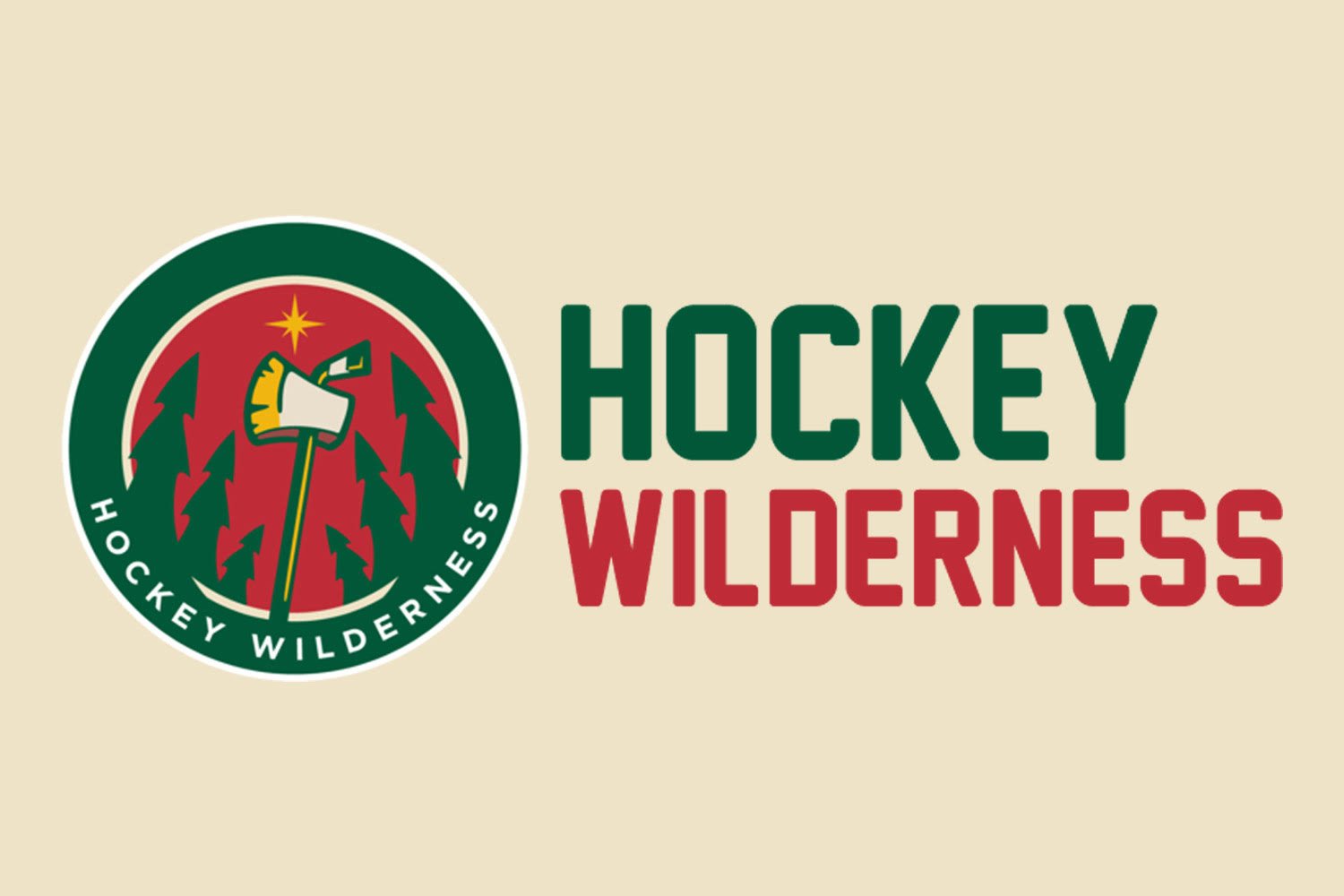 MINNESOTA WILD VS CAROLINA HURRICANES
7:00PM Central, Xcel Energy Center, St. Paul, Minnesota
TV: Fox Sports-North
Streaming: Fox Sports Go app
Radio: KFAN 100.3 and affiliates
Three games to go for your Minnesota Wild.  The team played a good game on Sunday, earning a 5-2 win over the lowly Colorado Avalanche, but as was often noted around the Hockey Wilderness community on Sunday morning, that game was kind of a no-win situation for the Wild.  Coming in, a victory meant that Minnesota did what it was supposed to do against a terrible opponent, so really nothing gained, whereas a loss would have been devastating for the team's psyche. 
To some degree, that story will hold true for these last three games, though maybe tonight's game is an exception, as the Wild faces the Carolina Hurricanes, who are technically still alive in the playoff picture.  After losing their last two games, though, the Canes do appear to be dead in the water. 
While we probably swung a little too high after the Wild's win over Ottawa on Thursday, Sunday's victory over the stinky Avs is being taken with a grain of salt by players and fans.  Yes, the Wild played well in the win and even potted some goals, and yes Erik Haula very cheesily removed an imaginary monkey from his back (seriously, he pretended to take a monkey off of his back while he celebrated his goal, and it was really lame).  BUT we seem to be bearing in mind that Colorado is one of the worst teams of the past decade.  Even so… A win is a win in the NHL, and when your team has been struggling so mightily, we can feel at least a little good about a convincing victory.
Alex Stalock was returned to the AHL yesterday, and Bruce Boudreau said after Sunday's game that Darcy Kuemper will play this week.  I had written that I didn't think we'd see Kuemper in a Wild uniform again if Stalock played well after his call-up last week.  Stalock actually played VERY well in his stint, so his demotion back to Iowa really has nothing to do with his play.  As such, I was officially wrong on the "never seeing Kuemper again" call, but this move is definitely temporary.
With Stalock back in the Always Hungry League, he, Devan Dubnyk, and Kuemper can all see game action in the next week.  Kuemper does not have the option to go down to Iowa, so this is the only way to accomplish this.  Plus, the Iowa Wild was in a dog fight to get into the AHL playoffs when its starting goaltender was plucked from the roster. Its season is now on the brink, so I'm sure Stalock's Iowa Wild teammates will be glad to have him back for a bit.  He will for sure be with the big club come playoff time.
The St. Louis Blues are looming for the first round and playing great, and the Wild has not yet locked up home ice for the series, so getting on a roll now would be quite lovely.
CAROLINA HURRICANES
With Minnesota facing Colorado and Arizona to close out the season, today's opponent is certainly its most reputable on the remaining schedule.  The Hurricanes were red hot and seemed like a team of destiny to sneak into the last Wild Card spot in the East as recently as Saturday.  They had earned points in 13 consecutive games, including a victory over the Wild on March 16th, but the Canes couldn't find the back of the net on home ice Saturday against—of all people—Kari Lehtonen, so they fell to the Stars, then lost again the following night against Pittsburgh.  Now the best they can do is tie for that last Wild Card spot, and they can only accomplish this by winning their last four games and having the three teams ahead of them all lose out.  So, they may not be mathematically eliminated, but their inclusion in the playoffs is extremely farfetched at this point.
Jeff Skinner has quietly become an under-the-radar superstar in Raleigh.  Shockingly, this is the seventh NHL season for Skinner, and yet he's only 24 years old.  Man oh man, to be 24 and enjoying my seventh NHL season again.  Anyway, with 33 goals on the year, this is the third 30-goal season of Skinner's young career.  That's not bad, considering he's a figure skater.  Here are the Hurricanes announcers making fun of his incredible talent, and then trying to explain hockey to people from North Carolina for your viewing enjoyment.
Goaltending has been an issue for this team for large parts of the season, but backup Eddie Lack recently went on a fiery run after stoning the Wild last month, so he seized control of Carolina's goalcrease.  That run came to a scary end last week, though, when Andreas Athanasiou of the Detroit Red Wings crashed into Lack while scoring the game's winning goal in overtime.  The collision looked innocuous in real time, but replay showed Lack's head snapping back, and he was left lying on the ice motionless.  He was stretchered off that night, while both teams stayed on the ice and quietly watched the situation unfold well after the game had ended.  Fortunately, the injury was far less serious than it initially appeared, and Lack actually returned to action on Sunday, six days after the terrifying injury.
Speaking of impressive returns from ailments, Bryan Bickell, who used to torch the Wild on the fourth line for the Chicago Blackhawks, has been recalled by the Hurricanes to play his first NHL game since being diagnosed with MS back in November.  Though Bickell was the source of much disdain from Wild fans when he was in Chicago, his return to the best hockey league in the world while he is dealing with this incredibly challenging disease is truly inspiring.  Bickell has been in touch with Josh Harding since being diagnosed, and he told Tom Gulitti of nhl.com that the former Wild goalie has been a valuable resource for him.  If anything, I truly hope that Bickell's battle with MS helps bring awareness to those who are unfamiliar with this currently incurable disease.  There will certainly be some emotional moments for Bickell and his teammates this evening.
The Hurricanes would be mathematically eliminated from playoff contention if Minnesota finds a win this evening.  
STORYLINES
Devan Dubnyk returned Sunday after two consecutive games off, and he looked refreshed and solid.  He ended up facing 32 shots, of which he stopped 30, and the two goals he allowed were borderline unstoppable.  Most notably, he made an incredible diving glove save in the third period, on a play that looked like he was dead to rights.  Saves like that build your confidence immensely as a goaltender.  When things are going badly, you never make saves like that, as every time you find yourself out of position, the puck goes in the net.  We've seen that from Dubnyk over the past month, so the fact that he not only battled to make this save, but actually succeeded in doing so, is a definite sign that things are starting to turn in his favor. The key for Dubnyk, though, is getting back to a level where he is never out of position, as was the case in the first half of the season. Flashy saves really are not his forte, but they sure are cool when they happen.
In its last two wins, the Wild has had a very interesting mix of players scoring its goals.  Against Ottawa, four different players scored (Nino Niederreiter had two), and against Colorado, five different players, none of whom scored against the Senators, registered the goals.  What does this mean?  Maybe nothing.  BUT!  BUT BUT BUT!  When the Wild was at its best this season, it was getting production from all parts of the lineup.  It wasn't three or four players that were contributing, but rather three or four lines, a truly balanced attack.  Playing this brand of hockey takes the pressure off the stars of the team, because if they aren't ticking one night, somebody else picks up the slack.  Perhaps this is a sign that we're getting back to that?  I hope? 
INJURIES
Jason Zucker has missed two games with a lower body injury.  There was no practice yesterday, so we didn't get any update from our friendly neighborhood beat writers as to whether he would play tonight. 
For Carolina, Jay McClement has been out since mid-March and Ryan Murphy has been out a week.  Both are listed as day to day with lower body injuries.
The Gamethread will post at 6:30PM Central.  Below are the projected lineups, thanks to dailyfaceoff.com, as well as the Tale of the Tape, thanks to @keisarikine.  Thanks for reading!