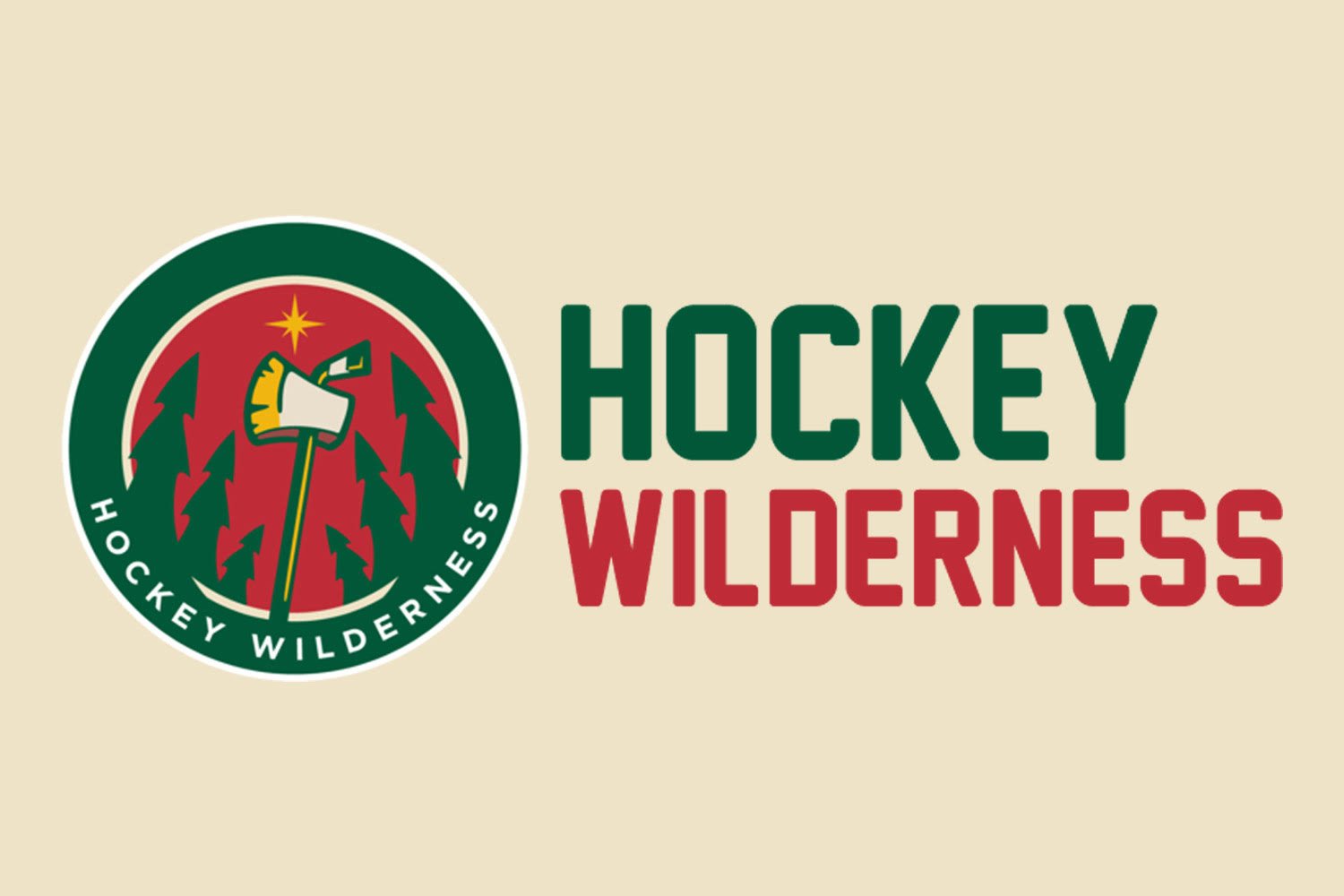 The Wild may again be in the market for a new general manager. After 9 seasons with the Wild, Chuck Fletcher, the Wild's 2nd franchise GM, still does not have a contract past this year. With the teams he's constructed floundering in the playoffs now each of the last six season, only twice getting past the first round, Wild principle Owner Craig Leipold will have to search again someone to manage his team.
The problem is it's incredibly difficult to know who is available and if they'd even be interested in a job with Minnesota. Minnesota has some steep contracts, six of them to be exact, having some form of No-Move Clause. That includes the two full NMCs to Zach Parise and Ryan Suter, but modified versions to Mikko Koivu, Jared Spurgeon, and Devan Dubnyk. The new GM coming in will have his/her hands tied on just what moves they can make to improve the team.
A positive for the roster is that with a young crop of prospects looking to make the jump either next year or the year after, there should be some real talent coming in. Jordan Greenway, Joel Eriksson Ek, Luke Kunin, Louis Belpedio, potentially Kirill Kaprizov, and the established mid-20 somethings that can help bridge the gap to the older vets.
But that doesn't mean that a new GM, not invested in the players like Fletcher has been, wouldn't make moves, potentially cutting loose players that have become fan favorites. Charlie Coyle, Jason Zucker, Nino Niederreiter, and Jonas Brodin have all had breakout years in the past, only to struggle to reach the full, consistent potential. Injuries, linemates, and their own performances have played a part in reasons why a new GM may see them only as a tradeable asset. Personally, I still think those guys have great value to the Wild, but when changes need to be made, they may become the sacrificial lambs.
No doubt the job for a new GM will be difficult, but often with these types of moves, others wonder about what's out there that could be considered an upgrade over Fletcher. I mean, Fletcher has had some real stinkers for moves in the past, as well as he's had some really great positives. If you've kept records, not sure if you can even say he was .500 in the moves he made. But there are candidates out there that could be good, they could be bad, but no one is quite like Peter Chiarelli...[shivers].
Here's a list of potential candidates on which any self-respecting franchise should kick the tires:
Kyle Dubas
Kyle Dubas is just 31 years of age, but has made quite the name for himself. A huge analytic proponent, he became the General Manager of the Sault Saint Marie Greyhounds and made them one of the more successful teams in the Ontario Hockey League. He was hired as an assistant general manager of the Maple Leafs and headed up the highly successful Toronto Marlies. One of his best moves? He hired Sheldon Keefe, a coach that was open to using statistical analytics and the Marlies turned in to a power house that included some big time prospects like William Nylander and Mitchell Marner, to name a few.
Dubas is certainly changing the landscape for the Toronto Maple Leafs organization, and is in line to take over for Lou Lamouriello, who's looking to possibly retire soon at the age of 75. It's not likely that the Minnesota job would interest a guy that has the biggest hockey market on the continent with a team on the cusp of becoming great out East. But, if Lou is stubborn and doesn't step away, could Dubas look elsewhere for that chance?
Julien Briesbois
Alongside Pat Verbeek, Briesbois has been Steve Yzerman's right hand man for the Tampa bay Lightning. It's hard not to look at the team Stevie Y and his staff have put together and see that his team is primed for success for many more years. From Steven Stamkos and those contract negotiations, to the haul they made at this year's trade deadline for Ryan McDonagh and J.T. Miller. Or if you want to see how they navigated the expansion draft. Tampa had to give up defenseman Jason Garrison, a 33 year old defenseman that carried a $4.6 million cap hit. Not a bad take, and the cost of a 2nd and 4th rounder and a prospect Nikita Gusev, a 2012 7th round pick that has yet to leave the KHL in Russia. These guys knew they had a great team on the horizon and they gave up some picks to keep it intact.
With expansion to Seattle coming very soon, and with the way the Wild Front Office handled expansion, they could turn to a guy that helped work behind the scenes to be among just the couple teams in the league to not ham up the expansion draft. The Lightning look to be Stanley Cup contenders this year and Yzerman doesn't look like he's ready to leave his seat in the Lightning Front Office any time soon. Briesbois might just be available and looking for a chance to head up his own team.
Paul Fenton
Speaking of expansion, David Poile, his staff, and the Nashville Predators did pretty well in expansion as well. With a deep blue line, good, young goaltenders behind Pekka Rinne, and a Stanley Cup caliber team, all they gave up was James Neal and his $5 million cap hit. the Predators have drafted well like getting Kevin Fiala, Juuse Saros, Viktor Arvidsson, Colton Sissons, Seth Jones, Roman Josi, and Mattias Ekholm, all except for Jones, that are staples on the Predators and super impactful players in the run to the Stanley Cup Final last year and again in the playoffs this season.
But there's been trades as well. Seth Jones was traded to acquire Ryan Johansen. Shea Weber brought in P.K. Subban, and when Kyle Turris was made available, they swung and made the move to get him. Fenton, as the assistant to Poile had to work back channels and advise him on those decisions. If the Preds win the Cup, he could be looking for his own team, and to pluck from a division rival would be smart, considering they were President's Cup winners this season.
Bill Guerin
Bill Guerin is just now getting into the front office after a solid career that saw him inducted into the U.S. Hockey Hall of Fame. A three-time U.S. Olympian, two-time Stanley Cup Champion, Guerin found himself joining the Pittsburgh Penguins Front Office in 2011 as Director of Player development. He was promoted to assistant general manager in 2014 and then General Manager of Wilkes-Barre/Scranton (AHL) in 2017.
The Penguins website said that Guerin:
With so many questions about the Wild's drafts, and then developing those players into game changers, having a guy with not just experience, but success in that area, leading the Wild could help shape the existing draft picks and squeeze more out of them than their draft position. But moreso, the Penguins were a floundering pseudo-contender out east and they made a change by firing then GM Ray Shero and bringing Rutherford. The Pens did not blow the team up and instead made some changes to personnel to make them back-to-back Stanley Cup Champs. Minnesota may not be able to blow up what they have, but changes are still needed. A guy that helped steer that ship to the very top would be a good person to seek out.
We may have other names rise to the top, but these are some of the potential candidates out there. Craig Leipold would have to do a hard-sell on the Minnesota job. The Wild are stuck in the middle and need some serious help. So, if Leipold decides to make a change, these names should be on his list as each could help on the very specific team needs in the future.