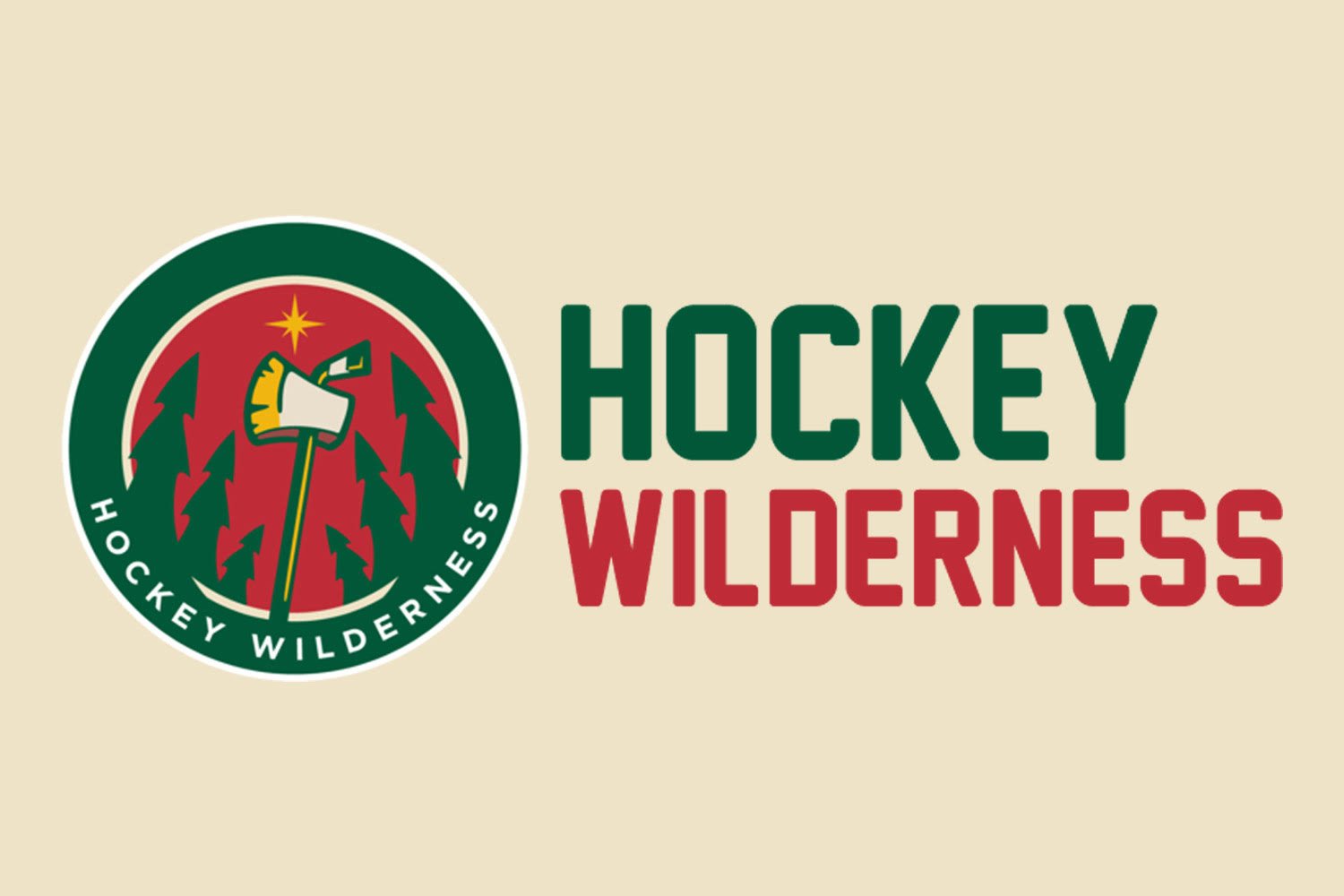 MINNESOTA WILD AT ST. LOUIS BLUES
7:00PM Central, Scottrade Center, St. Louis, Missouri
TV: Fox Sports-North
Radio: KFAN 100.3 and affiliates
Streaming: Fox Sports Go app
Don't unclench your butt just yet, Wilderness. Your tense and nervous watching of the Wild's game against the Avalanche worked wonders yesterday, as Minnesota somehow escaped with two points, despite being outshot 10-3 in the third period. Alex Stalock sprawled, dived, and slid around his crease, making a series of enormous saves to keep his team alive for an extra frame, where for the first time in more than a month, his teammates rewarded him and somehow got a win in the shootout. The Wild will probably need you to keep your bottom equally or perhaps even more clenched (if that's possible) for tonight's road test in St. Louis, where one of the best teams in the league awaits. 
Nino Niederreiter had a goal and Mikael Granlund had an assist on Friday… ho hum. Just Nino's sixth consecutive game with a goal to tie Brian Rolston's team record…  boring! Just Granny's tenth point in six games… lame! I'm totally not trying to make a big deal out of the streaks that these two players are on, because I don't believe in jinxes [wink wink]. If they were to stay hot and both score again tonight, I totally wouldn't care all that much [nudge nudge]. The Wild improved to 6-1-1 in its last eight games... whatever!
Tonight's game against the Blues is a huge one for a variety of obvious reasons, so I'll let you decide for yourself which of the underlying themes is most intriguing, kind of like a "Choose Your Own Adventure" book. If you want the Wild to be facing its former coach, Mike Yeo, after he has led his club to the second-best record in the NHL, turn to page 23. If you want the Blues to have knocked the Wild out of the Playoffs last season, giving tonight's game a little extra spice, turn to page 45. If you want both teams to be on the second of back-to-backs, turn to page 82. If you wish to have the Wild in the middle of a critical stretch of games against mostly Central Division rivals, while just two points separate four teams in the standings, turn to page 95. If you realize that this is all just a bit and this is an internet blog, so there can only be one page, then just keep reading and tune in to tonight's game, because you can actually follow all of those storylines simultaneously.
This is a huge one. Enjoy the adventure, Wilderness.
ST. LOUIS BLUES
The Church of Yeo is officially in session once again. After Yeozie took over for Ken Hitchcock on February 1st, the playoff hopes for the Blues were immediately revived, as his players quickly bought into the relatively young coach's communication methods and consistently supportive approach. Yeo's style diverged significantly from that of the veteran Hitchcock, who is well known to be a "my way or the highway" type of benchboss that can grate on veteran players over time.
A guy like Yeo was exactly what this franchise needed at the time, and it so happened that that type of guy had been standing next to Hitchcock on St. Louis's bench for the final four months of his tenure with the franchise. Since Yeo's slide from the end of the bench to the middle, the Blues have gone 38-14-3. The Church of Yeo is most definitely in session, and St. Louis's worshipers are drinking the kool-aid.  
These are pretty much the same St. Louis Blues that we have come to know and hate over the past several seasons, with a similar cast of characters wreaking regular season havoc on the league. GM Doug Armstrong did make an under-the-radar acquisition over the summer that has made an enormously positive impact on this organization, though. Armstrong quietly flipped Jori Lehtera and two high draft picks to the Flyers on Draft Day in exchange for Brayden Schenn, a move that didn't get much attention at the time because of all the activity going on around the league that day. Schenn has been a key figure in the Blues' early season success, centering an elite top line between superstar and expert roaster of the Wild, Vladimir Tarasenko, and highly skilled winger Jaden Schwartz.
St. Louis's top trio is another in a string of extremely dangerous first lines that Mikko Koivu will again be tasked with shutting down tonight. Schwartz, Schenn, and Tarasenko are all in double digits for goals on the season, and Schwartz and Schenn are tied for the team lead and fourth in the NHL in scoring with 30 points each. Koivu's group made Nathan MacKinnon's line unnoticeable Friday, but it will need to be even better to keep this group off of the scoresheet tonight.
After the Blues hung eight goals on Edmonton Tuesday, they were humbled a bit by Nashville last night, losing 2-0 on home ice. Yeo wisely held starting goalie Jake Allen out of that contest to keep him for tonight's matchup with his old club. Lest ye forget, Allen almost singlehandedly ended the Wild's season last year with his dazzling first round playoff performance, so he gets a big nod from his coach this evening. Allen is 12-5-1 with a 2.74 GAA and .909 save percentage.  
STORYLINES
Nino is unbelievable right now. Watching his goal again from Friday, the confidence that he is showing when he shoots the puck is like nothing we've seen from the Swiss Mister during his tenure with the Wild. Looking at the video below, as Koivu finds him with a perfect cross-ice pass through the seam, watch the way Niederreiter glides into the puck leans on his stick, knowing that he's going to catch it perfectly.
He does catch it perfectly, and the puck comes off his tape like a laser beam. It's almost like when a home run hitter gets on a hot streak in baseball, and you just know he's going to make solid contact every time he steps to the plate. Scoring at this torrid of a pace isn't sustainable, but Nino can certainly continue to pot goals regularly throughout the season and rise into superstar status if he can remain confident in his laser-like snapshot. Keep shooting, Nino. Your team's success depends on it. 
Stalock was again outstanding Friday. It is now becoming abundantly clear that for the first time since Niklas Backstrom and Josh Harding were simultaneously healthy and in the primes of their respective careers, the Wild has a legitimate two-goalie tandem manning its crease. Gone are the days of being fearful to play the backup netminder, while the Wild runs its starter into the ground and makes late-season success nearly impossible.
Tonight, it's Devan Dubnyk's turn to get back in the cage and do his part to keep this team rolling. Dubnyk needs to see plenty of action early in games to get a feel for the puck and get engaged. His worst goals against come on nights when he isn't seeing a ton of shots, as was the case in Buffalo on Wednesday, a game in which two real stinkers slipped by him. We've seen him rise to the occasion in huge matchups before, though, and he will get plenty of opportunities to make saves in the early stages tonight. I would anticipate seeing a very solid Dubnyk this evening.
INJURIES
No Zach Parise.
Robby Fabbri is sadly out for the season again, after re-injuring his ACL during Training Camp. Fabbri, a rising star, initially tore the ligament back in February, but appeared destined to return this season. Patrik Berglund is close to returning from a shoulder injury per Rotoworld.
The Gamethread will post at 6:30PM Central, so swing on by! Below are the projected lineups, thanks to DailyFaceoff.com.