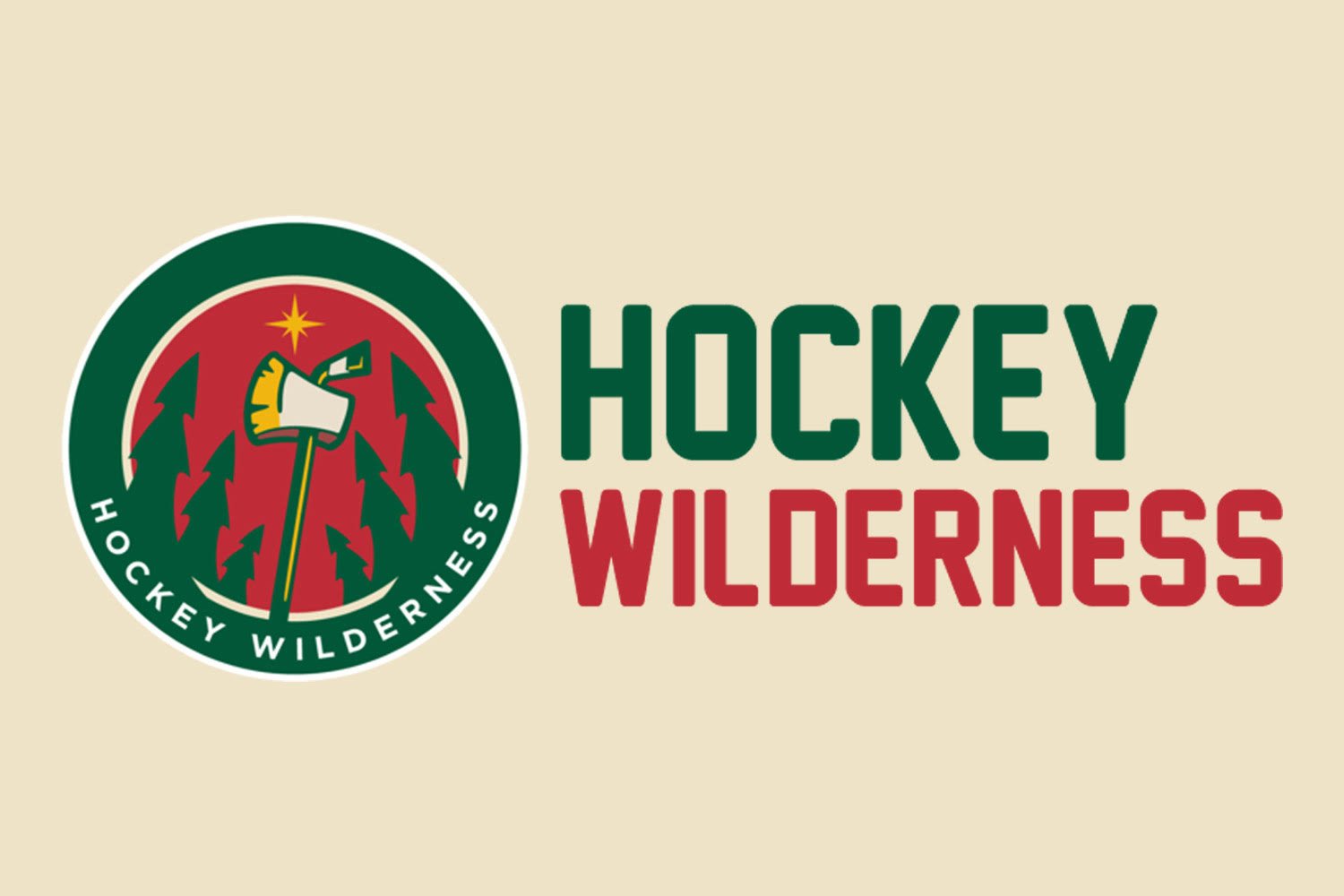 MINNESOTA WILD AT BOSTON BRUINS
6PM Central, TD Garden, Boston, Massachusetts
TV: Fox Sports-North
Radio: KFAN 100.3 and affiliates
Streaming: Fox Sports Go app
Before Saturday's game against the Blackhawks, FSN's Kevin Gorg asked Bruce Boudreau which of Chicago's many stars he would want to have a bad game against the Wild. Boudreau thought about it for a few seconds before coming up with goaltender Corey Crawford. Sadly, Boudreau's wish was not granted by Gorg Genie that evening. With Crawford seeming to always play well at Xcel Energy Center anyway, and having shutout the Flyers in his previous appearance, it was not at all surprising that he looked razor sharp throughout the night, turning away countless prime scoring chances en route to his second consecutive shutout. Bruce's pre-game hex on Crawford ultimately jinxed the Wild.
In the Preview for that game, it was mentioned that the Green 'n' Wheats had a great opportunity to head out on the road with a 4-2-0 homestand under the belt, and finally some momentum and good feelings throughout the State of Hockey. Instead, they head east with an underwhelming 3-3-0 stretch in the rearview and plenty of Wild fans questioning whether this team will ever look right this season.
After failing to really make hay while the sun was shining (Boudreau candidly used that proverb while speaking to media before the homestand), Minnesota now faces a tough road trip through Boston, Toronto, Montreal, and Philadelphia. First on the docket is the Bruins, and I promise I won't make any jokes in this story that reference the movie Ted.
A warning to any referees of Wild games on this trip… Don't get on Bruce's bad side, or he WILL yell expletives at you.
BOSTON BRUINS 
Since losing in the Stanley Cup Finals in 2013, the Bruins briefly eroded into what equated to a fringe team in the Eastern Conference. They failed to qualify for the playoffs at all in '14-'15 and '15-'16, but returned to the postseason last year. The Bruins lost in the opening round to the Senators, though it's worth noting that in the early exit, their blueline was completely destroyed by injuries.
Before last season, there was definitely a sense that a full re-build could be on the horizon for this organization, but where this team differs from the Vancouvers or Detroits of the world is that Boston's core veteran players, with the exception of Zdeno Chara, are still in the primes of their respective careers. Additionally, the young talent in Boston is among the best in the NHL. As such, the future is back to looking quite bright in Beantown.
After a long standoff that lasted all the way through the summer, Boston finally re-signed 21-year-old star David Pastrnak to a six-year, $40 million deal. Ah, to be 21 and making more than $6 million a year again… those were the days, weren't they? Boston hesitated to pay Pastrnak, but coming off of a 34-goal, 70-point season, this was one of those situations where if the team hadn't locked him up long-term, the fanbase would have marched to GM Don Sweeney's house with pitchforks. Instead, Boston gets six more seasons of a young superstar, who will STILL be a relatively young superstar even when the deal reaches its end. So far, Pastrnak has not disappointed, as he's currently tied with the supremely skilled rat, Brad Marchand, for the team lead in goals with eight and is second on the team in points with thirteen. UPDATE: Marchand is injured, and will not play this evening.
Following Marchand and Pastrnak on the production list is rookie Charlie McAvoy, who burst onto the scene during Boston's lone playoff round last year. McAvoy was forced into action as a 19-year-old, fresh off of his sophomore season at Boston University, when Torey Krug, Brandon Carlo, and Adam McQuaid all got injured simultaneously. One of the heroes of gold-medal-winning Team USA at the World Junior Championship, McAvoy immediately played like a seasoned veteran. Comically, he was paired in those games with Chara, who has been in the NHL longer than Charlie has been alive. With eight points on the season so far this year, there is plenty of belief throughout the league that McAvoy will challenge for the Calder Trophy.
There isn't much left after the top line of Marchand Anders Bjork, Pastrnak, and Patrice Bergeron in terms of offensive production for Boston right now, and the team is again dealing with a bevvy of injuries. If Minnesota can shut down that trio, it will have a good chance to come out on top tonight.  
The Bruins are 5-4-3—fifth place in the Atlantic Division—and are coming off of a 3-2 home loss to the Washington Capitals on Saturday.
STORYLINES
Looking back at the homestand, Minnesota really needed to set a positive tone that first night against Vancouver. It did the opposite of that, coming out flatter than a pancake and ultimately falling 1-0 in one of the more underwhelming efforts we've seen from the Wild in the past few years. Now it plays four road games in six days, and it really needs to win at least three of those to start feeling good about itself. Setting a positive tone for the road trip is paramount tonight. 
While it still feels like the Wild is a bounce away from being on the winning side of things almost every night, it needs to get better at finishing its chances. It can't let games be decided by bounces, because puck luck has not been coming up in favor of the good guys this season. Against the Islanders and the Canadiens, Minnesota dictated the pace early, converted on its chances, and gave itself plenty of breathing room for when it would inevitably falter late in each of those games. Conversely, against Chicago and Vancouver, Minnesota absolutely could have won, but left the outcomes of those games in the hands of Lady Puckluck. It predictably didn't get the bounces or the calls in either game, and it simply couldn't find the back of the net. It's a shame, too, because Devan Dubnyk played really well in both contests, only to be rewarded by his teammates with zero combined goals offensively and two decisive lapses in their own zone.
Before I talk about this last storyline topic, please make sure that you have some sort of receptacle readily available to you, in case you become physically ill when I bring it up. Are you ready? Ok, here it comes… The power play. What… is the deal… with the power play?! The Wild has converted on the man advantage once in its last 21 tries. ONCE! The biggest problem, in my eyes, is that the Wild is having a hard time getting through the neutral zone, so it can't even get itself set up consistently. On the rare occasion that Minnesota does get into the offensive zone and get its personnel properly positioned, it's getting good looks. But all too often, it fumbles the puck between the bluelines three or four times in a row, rushes to make something happen in the last thirty seconds, and poof… the penalty is over.
All last season, Mikael Granlund was the guy that the team differed to for carrying the puck over the opposing blueline on power plays. He has the hands and the speed to shake through the defenders and the vision to quickly make a deft pass once inside the zone. For some reason, the Wild hasn't gotten back to this plan since Granlund returned from his groin injury a few games ago. To get set up consistently, the puck needs to be on Granny's stick in the middle of the ice more often than not. And you know something? Maybe Twitter is right… maybe it's time to cut down on Ryan Suter's PP minutes a little.  
UPDATE: Boudreau is going with a totally new set of forward lines, as displayed below.
INJURIES
NO—Zach Parise or Charlie Coyle, who sadly doesn't get to play in front of family and friends in his hometown.
As mentioned, Boston is decimated by injuries, with David Krejci, Ryan Spooner, David Backes, Noel Acciari, Adam McQuaid, and Anton Khudobin all expected to miss tonight's game, according to RotoWorld. UPDATE: Brad Marchand is also out this evening with an upper body injury.
The Gamethread will post at 5:30PM Central, so we hope you can sneak out of work a little early to participate. Below are the projected lineups, thanks to DailyFaceoff.com.