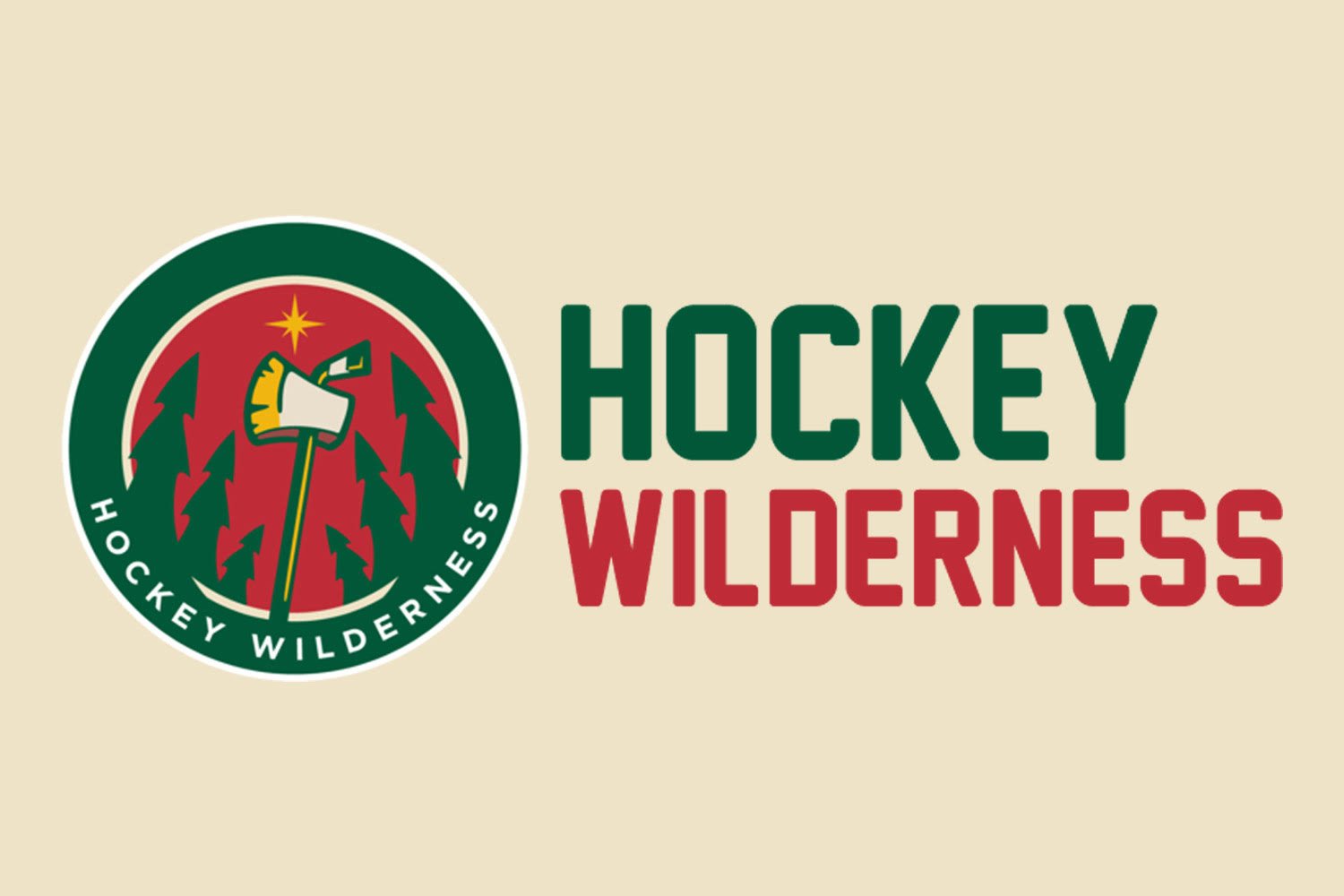 MINNESOTA WILD AT WASHINGTON CAPITALS
6:00PM Central, Verizon Center, Washington, DC
TV: Fox Sports-North
Streaming: Fox Sports Go app
Radio: KFAN 100.3 and affiliates
Wild chance, Crawford save.  Wild chance, Crawford save.  Chance, chance, chance, save, save, save.  Blackhawk chance, Blackhawk goal.  And this concludes my extensive recap of Minnesota's loss to Chicago on Sunday. 
It's always extra aggravating to lose to Chicago, because when a loss is in progress against that team, it always seems like the end result is just maddeningly predictable.  As you watch the game, you're hoping that the Wild will figure out a way to prove you wrong, and it almost always does something to give you a glimmer of hope that it will (case in point, Mikeal Granlund's goal in the first minute of the third period to bring Minnesota to within one), but then with one measly mistake, Chicago ices the game (case in point, Marian Hossa casually slapping home a breakaway in that same period, after the Wild had failed to convert on rush after rush… after rush… after rush). 
Always an optimist, though, if the Wild is in a little bit of a funk, as it is right now, I always try to look at its games to see if it was the better team.  Because more often than not, the better team wins, as was the case two games ago in Florida, and as has been the case for most of Minnesota's season up to this point.  But there are a lot of x factors in the game of hockey that can skew the result, such as a red-hot goaltender, which was exactly what Minnesota found in Chicago's crease on Sunday at United Center. 
With 44 shots against Corey Crawford, and highway robbery after highway robbery, the Wild was absolutely the better team on Sunday.  Play like the better team for every game of a seven game series, and you'll win that series (most of the time).  I predicted recently that things would get worse before they get better for Minnesota, and things have, but it definitely appears that the Wild is heading in the right direction.   If it keeps playing like it has recently, wins will start to roll in again soon.
Another gameday, another chance for the Wild to knock off an elite team, and hopefully a slightly different game story on the other end of this one.
With the Wild facing Washington, a previously Bruce Boudreau-led squad, he should have a good gameplan for shutting down this very high-octane offense, which has surprisingly sputtered a bit of late.  Apparently the weather on the overly dramatic east coast is wreaking havoc on transportation into and out of the DC area and throughout its metropolitan area, and there were even some rumblings on Twitter that the game time could be affected.  But the Wild is in Washington and practiced yesterday, so it will have no trouble making it to Verizon Center for tonight's contest. 
With the Wild leading the West by just one point now, and the Capitals coincidentally now tied atop the East, and with both sides just itching to get back to constantly winning as they have throughout the year, this is an important matchup for both teams, so it should be a fun one to watch. 
WASHINGTON CAPITALS
The make-up of the Capitals' roster is inherently different than that of the Wild, as Washington is led by a handful of bona fide superstars that can score every time they get the puck on their respective sticks.  The supporting cast around those superstars has continued to improve over the years, making the team appear as if it is destined for a Stanley Cup in the near future, though in some ways the team has had that aura around it for a decade now.  The team has struggled in the playoffs against some of the other top teams, and until the Caps can get past the Penguins, it will continue to consistently come up short when the time comes to take home hockey's ultimate prize. 
Despite the many differences between Minnesota and Washington, there are some interesting parallels to the two squads this season, most notably their declines in play in the month of March.  A common denominator that could be factoring in is the addition of new players to each team since making big-time acquisitions at the trade deadline. 
We all know that the Wild has struggled since acquiring Martin Hanzal (who is out sick) and Ryan White (who made a total boneheaded play that cost the Wild a goal on Sunday), but it's worth considering that Washington's addition of star defender Kevin Shattenkirk (who is out serving a suspension) could be affecting the Capitals as well, as they have gone just 2-4-0 since that transaction.  As we have seen, not every trade gives the jolt of energy that General Managers expect, and it truly is difficult to learn a new style of play for the individuals who get thrust into a brand new environment.  After being two of the best teams in the NHL for the majority of the season, the Wild and the Capitals have each been downright normal since inserting new players into their lineups.
When the playoffs hit next month, if Washington manages to get itself back to playing the way it was before its mid-February bye week, when it was scoring five or more goals in almost every game and essentially eliminating its opponents from even having a chance to compete, then look out, because there is not a team in the league, including Chicago or Minnesota, that can stop it.  But that's always the thing about the Capitals, right?  They dominate in the regular season, blow teams out of the water all year, and then stumble when they run up against the teams that know how to win the Cup (Pittsburgh, for example).
All reports from Capitals beat writers indicate that things have been pretty bad for the club lately, and the players are not happy about it, so expect a big push from Alex Ovechkin and his cronies tonight.  Speaking of that now gray-haired phenom, who coincidentally hasn't scored a goal in a whopping ten games, I'm willing to bet that Barry Trotz puts him on the left halfway on the power play tonight, and his linemates look to feed him one-timers from just above the hash marks, because is there a more predictable play in the sport of hockey?  Sure, we all know when Mikko Koivu's forehand-to-backhand shootout move is on the way, but Ovechkin's play happens on every single Capitals manpower advantage, and yet it seems to work all the time.  Every team and every goalie knows it's coming, yet nobody can seem to consistently stop Ovechkin from scoring on that play.  He must have a pretty decent shot or something.
Currently at 27 goals, Ovechkin is having a bit of an off year by his standards, especially now that he has hit this recent scoring slump.  It looks like this could be the first year since the lockout-shortened '12-'13 campaign that he doesn't surpass the fifty-goal plateau.  Could you imagine having a guy on your team that scores fifty goals more often than he doesn't?  The guy is truly incredible, one of those rare talents that we'll tell our kids and grandkids about for decades after Ovechkin retires.  
Of course, if the Wild does manage to keep Ovechkin in his slump tonight, it still has to worry about Nicklas Backstrom, Evgeni Kuznetsov, TJ Oshie, Marcus Johansson, Justin Williams, Jay Beagle, Lars Eller, and Brett Connolly.  Why would Minnesota have to worry about so many players, you ask?  Because each of those guys has ten or more goals on the season.  As Jay Beagle would say, "woof."
STORYLINES
The storylines are all about Wild goaltending today. There was some drama surrounding Devan Dubnyk's quick departure from the Chicago game on Sunday, after he allowed two goals on two shots.  As he left the ice, video was captured of him exchanging words with Koivu on the bench before Dubnyk went down the tunnel to swap his mask for his baseball cap.  All the right things were said by Dubnyk to Michael Russo and other members of the media yesterday, though, so hopefully it's water under the bridge.
Boudreau's decision to give Dubnyk the hook in the opening minutes was an interesting one, but there was also a clear method to his madness there, and the choice could have some resounding benefits as we move forward.  We have every reason to believe that Dubnyk will quickly bounce back, but his tandem partner, Darcy Kuemper, has shown that he is not quite as levelheaded as Minnesota's Vezina candidate.  As such, Boudreau may have actually wanted to get Kuemper back into a game quickly after pulling him in two consecutive outings and having Dubnyk come in and save the day for Minnesota both times.  When a coach shows such a lack of confidence in a backup netminder, and that netminder is then forced to sit and watch for a week, his chances to recover decrease exponentially. 
But when you're facing two of the league's best teams in a row, the coach has no choice but to start the guy who has carried the team all season long, so when you see that the star isn't on top of his game early and the team is struggling, he throws his fragile backup in the game in a low-pressure situation (because really, no matter what could have happened in that game, the loss wouldn't have ended up being Kuemper's fault), against a very good team, and give him a chance to rebuild the confidence that is so clearly once again lacking.  A little quick on the trigger by Bruce? Probably, but it's also a useful move that could serve the team well moving forward. Now, tonight, Dubnyk gets a chance to rebound and show that the fluky goals he's allowed lately are nothing more than fluky goals.
INJURIES
Minnesota is still without Christian Folin and Gustav Olofsson, and Hanzal has been ruled out the next two games due to, allegedly, the flu.  So illness continues to circulate throughout the Wild's locker room.  Super duper!  Tyler Graovac has been recalled to replace Hanzal, but Minnesota still has a pair of Eric(k)s, Koivu, and Jordan Schroeder available to play center, so we'll see if Graovac gets in.
Shattenkirk has been suspended two games for his hit on Kevin Gravel of the Kings, and will miss tonight's game.  Andre Burakovsky has been out since February 9th with a hand injury.
The Gamethread will post at 5:30PM Central.  Below are the projected lineups, thanks to dailyfaceoff.com. The Tale of the Tape is brought to you by @keisarikine. There's a real solid dad joke in this one.