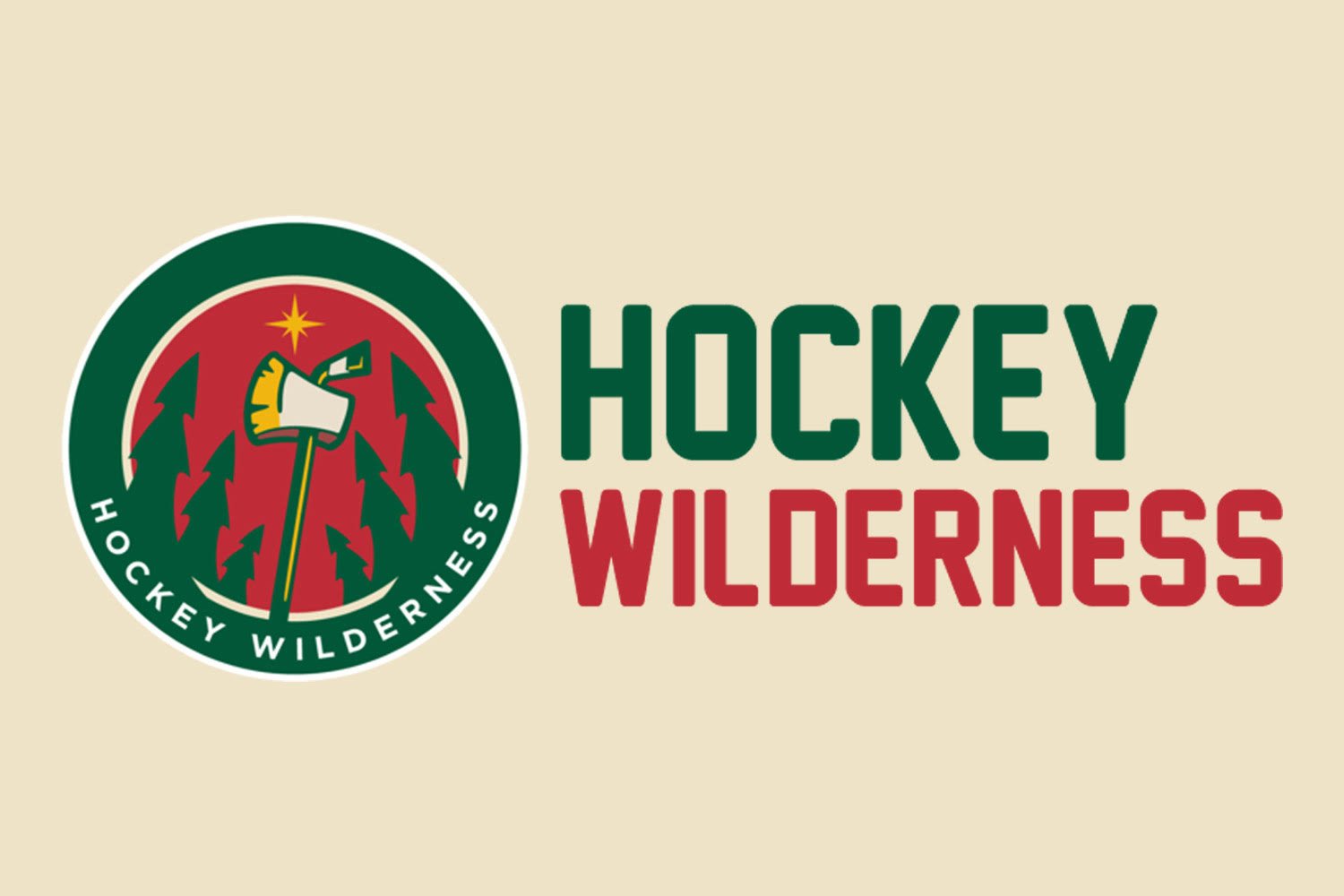 MINNESOTA WILD VS ARIZONA COYOTES
7:00PM Central, Xcel Energy Center, St. Paul, Minnesota
TV: Fox Sports-North
Radio: KFAN 100.3 and affiliates
Streaming: Fox Sports Go app
Well, that was exactly what we all expected on Tuesday night, right? A blowout of the St. Louis Blues in their building? Sure!
The bizarre roller coaster that is the 2017-2018 Minnesota Wild continues. 
During Minnesota's impressive 6-2 win at Scottrade Center, it did suffer a bad break (pun intended), as second-pair defenseman Jonas Brodin fractured his left hand and had to undergo surgery yesterday. Brodin went into the endboards behind Devan Dubnyk in the second period, went to the bench a few seconds later, and never returned. He's expected to miss between three and four weeks, which means at least eleven games, while the Wild is in the midst of a hotly-contested playoff race. Brodin has been excellent playing with Matt Dumba this season, and when he has missed time in the past, Minnesota's play as a whole has definitely suffered. He's one of those guys that—when in the lineup—doesn't get a ton of credit for what he does, but once out with an injury, his absence tends to become very noticeable.
Minnesota did seem to dodge a second injury bullet, however, as Nate Prosser—who took a Colton Parayko laser beam off the knee—participated in full in yesterday's practice and is not expected to miss any time. Prosser has had a calming influence on the bottom pair and has played very well since returning from St. Louis via waivers at the end of November. Losing both Prosser and Brodin simultaneously for extended stretches could have proved disastrous for this club, which remains perched so precariously on the edge of the playoff cliff.
Now having spent more than his fair share of time in the pressbox, Mike Reilly draws in with what appears to be a solidified spot in the lineup for the foreseeable future. Reilly has played well in most of his appearances this season, and will likely be heavily relied upon in the coming weeks. This is a huge opportunity for him to show once and for all that he belongs in an NHL lineup for good, wherever that may be.
It's funny how things work out in professional sports. One day, Reilly is tradebait, swapping in and out of the lineup with Gustav Olofsson, and the next, the success of Minnesota's season essentially looks like it hinges on whether or not he can come back from purgatory and perform well on the third pair. Go get 'em, kid!
Tonight, the Wild looks to get its five-game homestand off with a bang, as it welcomes the Lowly Coyotes [insert really sad howling sound here].
Oh, and no, Bruce Boudreau is apparently not intending to break up Ryan Suter and Jared Spurgeon tonight.
ARIZONA COYOTES 
It's been yet another really bad season in the desert, where the Coyotes continue to whimper away as the worst team in the NHL. There's no question that this team is aiming to re-build through the Draft, as adding a guy like Rasmus Dahlin would certainly help jumpstart the organization. So, enduring another nightmarish season may end up being a great thing for this franchise in the end. But after a few splashy offseason moves brought in the likes of Derek Stepan, Antti Raanta, and Niklas Hjalmarsson, there was definitely hope that Arizona could begin to be somewhat competitive again, even while it was trying to develop its team mostly from within.
The Coyotes have been anything but competitive, winning just twelve times in 53 attempts so far this season. As a team, it has scored the second-fewest goals in the league, while simultaneously giving up the second-most goals. That's not a winning formula.
Meanwhile, with the team still in a very weird spot, as it works with the NHL to strong-arm taxpayers into a new arena closer to Downtown Phoenix, rumors continue to swirl that a move could be on the horizon to a place like Houston. Needless to say, for the few fans that Arizona has left as a franchise, things are not great right now. 
Still, despite the many struggles of this organization, there does seem to be light at the end of the tunnel. 19-year-old Clayton Keller is a superstar in the making, and already leads the team in scoring (albeit with a relatively low total compared to other team leaders around the NHL). Second-year GM John Chayka, who was 26 years old when he got hired by the 'Yotes (what were you doing at 26?), has surgically sliced and diced the organization by taking a more analytical approach to building his team. In the process, Chayka has been stockpiling draftpicks and top-flight prospects, and now has one of the league's best young talent pools at his disposal. Regardless of what happens with this franchise off the ice, it will begin transitioning into winning ways in the next couple of years. 
The current iteration, however, must be beaten by the Wild on home ice tonight. The Coyotes have lost four straight, and are 2-5-3 in their last ten.
STORYLINES 
Minnesota's top line of Jason Zucker, Mikko Koivu, and Mikael Granlund is starting to seriously heat up. Zucker has been especially effective, scoring seven goals and adding two assists in his last nine games, making him a point-per-game player during that timeframe. With 22 goals on the year, he is now just one goal from setting a new career high, and is well on his way to the elusive 30-goal plateau, should he keep producing. His latest—a roof job over a fumbling Jake Allen—was a thing of pure beauty.
Granlund, meanwhile, has been quietly potting better than a point-per-game for the last month, appearing on the scoresheet sixteen times in thirteen games. The Finnish Flow is oozing with confidence, dishing pucks to his linemates through a wide variety of creative channels. Though his team was down and out in Dallas, he made perhaps the pass of the year to create Minnesota's only goal, floating a 100-foot saucer pass that nicely landed right on Zucker's tape at the far blueline. Then on Tuesday, he knifed through the neutral zone on the power play (as he always does), and casually dropped it off for Koivu, who cut to the middle and scored on a spectacular backhand shot for the first time in twelve games. Now, just imagine if Koivu would get going too! The Kaptain had his first goal in twelve games Tuesday, but that play against the Blues definitely reminded us of what makes Koivu such a great two-way player. If Mikko can build on that goal and start occasionally chipping in offensively, that would be an enormous boon for the Wild.
This does have the feel of a trap game. With its stellar home record, Minnesota will need to avoid overconfidence against a bad team this evening (though… I know, I know… the Wild hasn't really earned the right to get "overconfident" this season anyway). Skating away with a convincing win might be a little easier said than done, but with more than a week at home now ahead of the Wild, there is simply no excuse to not take care of business tonight. 
INJURIES 
Brodin out, Prosser in. Chris Stewart missed practice with illness yesterday, per Chad Graff, so it might make sense for him to be the scratch.
Jason Demers is out with an upper body injury, per Rotoworld.
The Gamethread will post at 6:30PM. Below are the projected lineups, thanks to DailyFaceoff.com.