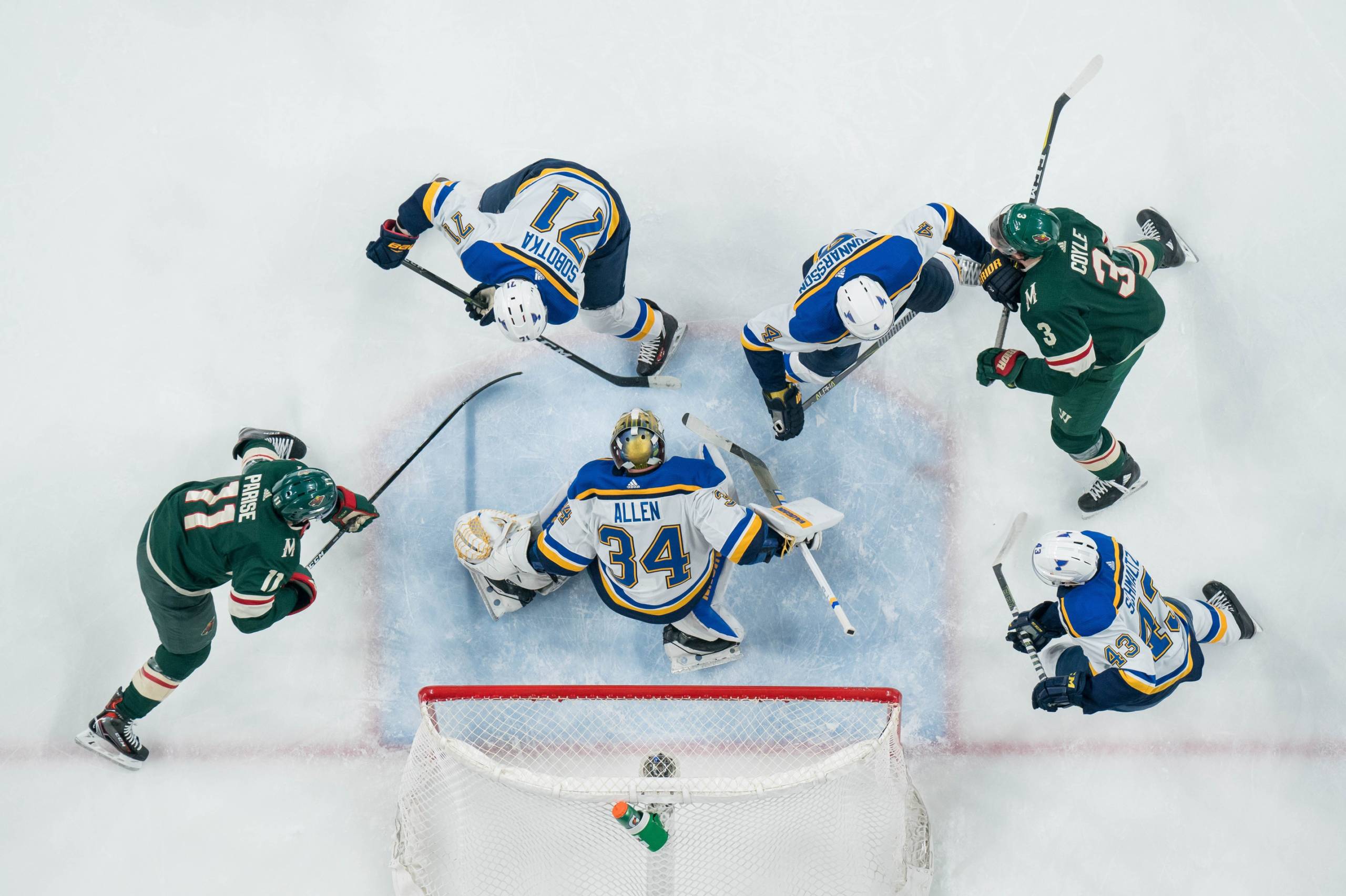 It's been a dream start for the Minnesota Wild this season. Through the first 27 games, they sit comfortably atop the Western Conference and have the fourth-highest points percentage in the entire league. It's early, but this team is establishing itself as one of the frontrunners in the West. This season has been a breath of fresh air for a franchise that seldom has this type of regular-season success.
However, there has been another Wild team recently that experienced a great deal of regular-season success. The 2016-17 Wild set franchise records for points (106), wins (49), and goals for (266). A second-place finish in a loaded Central Division had fans expecting a deep playoff run for the first time since the Wild reached the Western Conference Finals in 2002-03.
If there ever was a year where the Stanley Cup aspirations of the Zach Parise and Ryan Suter era were to come to fruition, 2016-17 was that year. It was a year the Wild broke the mold of being a boring, defense-first team. They led the league in even-strength expected goals percentage and were second in the league in goals for and goal differential.
At the time, it felt like a new generation of Wild players began to take the reins. The under-25 core of Mikael Granlund, Charlie Coyle, Nino Niederreiter, and Jason Zucker all had fantastic seasons and seemed destined to take the next step in their careers. It was new and exciting for Wild fans, and it felt like the team was trending towards having an elite group of forwards.
The defense was the real strength of this team. Ryan Suter and Jared Spurgeon formed a fantastic partnership, while Jonas Brodin and Matt Dumba added young and exciting talent to the mix.
The goaltending tandem of Devan Dubnyk and Darcy Kuemper was far from spectacular, but it didn't have to be. Dubnyk played around a league-average level, and even that was still good for 40 wins.
But the Wild's downfall that season boiled down to not beating St. Louis goaltender Jake Allen in the playoffs. During the five-game series, the Wild outshot the Blues 182-134 yet couldn't solve Allen. Eric Staal, Granlund, and Niederreiter tallied only four assists in the series. It was agonizing watching Allen repeatedly slam the door on the Wild goalscorers, especially in a 51-save 2-1 Game 1 defeat. It was a disappointing end to one of the best seasons in team history.
Did that team ever feel like a team capable of winning a Cup? It's tough to say, as most Wild fans have never watched a team that's capable of winning one.  However, we know what other championship teams look like, and that didn't feel like one. There was always a limit with those Wild teams. They were just good enough to make the playoffs but never had the right pieces to make an extended cup run.
What makes this team different?
For starters, Kirill Kaprizov and Kevin Fiala are the type of game-breaking forwards that were missing from previous Wild teams. They can make magic happen every time they touch the puck. That's not to say that they didn't have good players, just not the high-end talent that Kaprizov and Fiala (potentially even Marco Rossi and Matt Boldy) offer. Kaprizov has played just under 90 games for the Wild, and the team looks as explosive as it's ever been. He's the franchise's most talented player arguably ever, or at least since Marian Gaborik. He gives Minnesota something they've been missing over the last decade: a truly elite forward. If you're looking for someone who's going to score a big goal at the moment you most need it, Kaprizov is your guy.
The Wild were and still are elite on the back end. Spurgeon, Brodin, and Dumba have more than proved their quality, and Cam Talbot is an above-average NHL starter. Defense and goaltending have never been the issue with the Wild, though, has it? It's about getting production from your top guys when you need it most.
Is the Wild's current play sustainable all year? Only time will tell. Wild fans have been here before and won't want to get their hopes up for another postseason heartbreak. But this team feels different. Wild games are genuinely must-see TV now. Gone are the days of watching a talent-capped Wild team scrape out boring one-goal wins. With a loaded prospect pool (for maybe the first time ever) and high-end talent in every position, Minnesota seems poised to be a contender in the West for years to come.