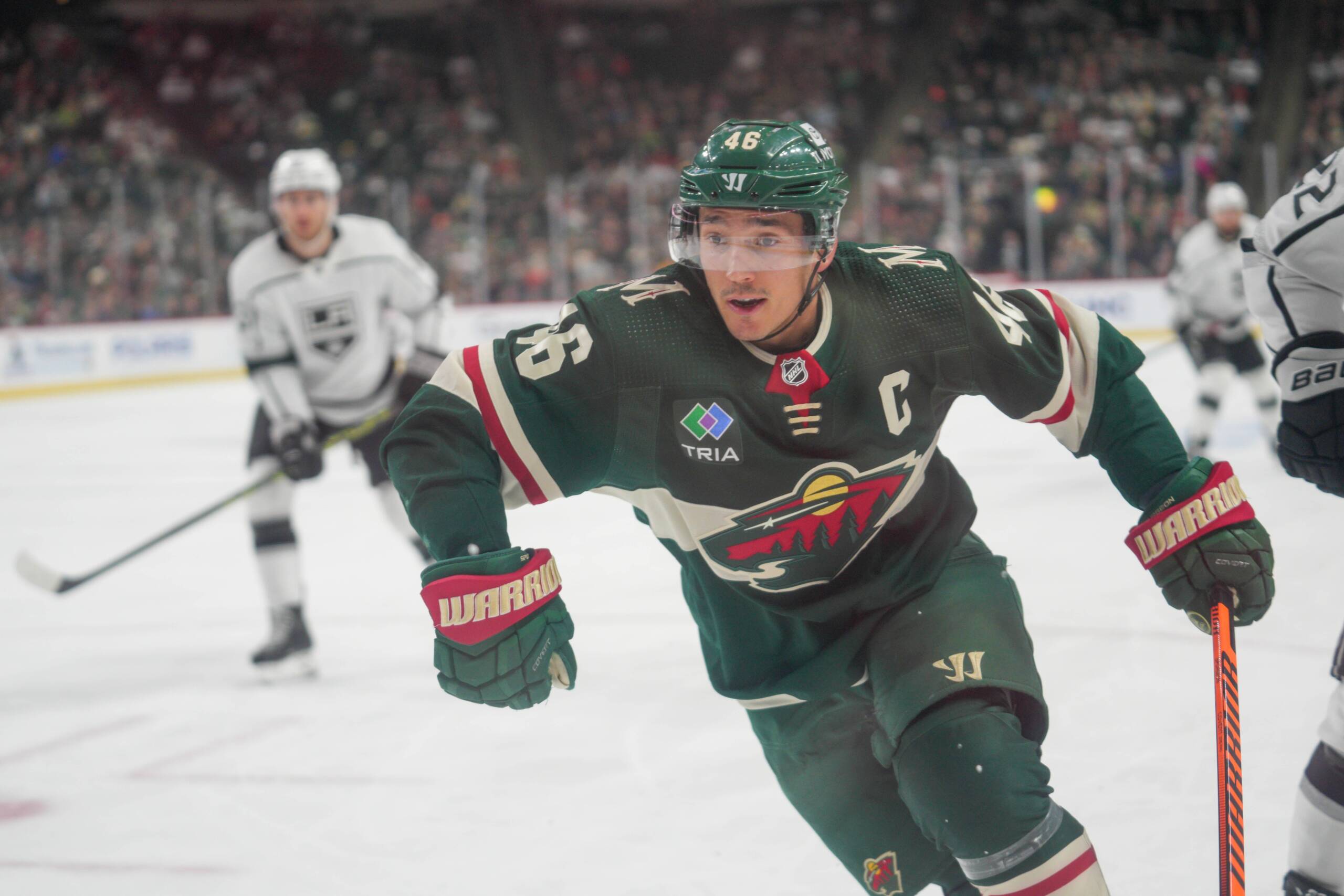 The Minnesota Wild are simultaneously pulling together and falling apart. They are a walking, skating conundrum, but we're used to that in the State of Hockey. When a sports team succeeds, we're waiting for the other shoe to drop. When a team is failing, it's proof that we were right to be waiting. It's a no-win situation that the Wild fell into, despite their efforts to avoid it.
After the storybook year that was sadly cut short last season, the Wild had a lot to live up to. Kevin Fiala left big scoring skates to fill. Fans became used to magical comebacks and overtime wins happening weekly instead of once or twice a season. There was a lot of magical thinking that the Wild could start off right where they left off and continue to zoom into the stratosphere.
But, of course, that didn't happen. To be fair, it couldn't happen because even with most of the players returning, there were always going to be holes to fill and rookies joining the roster. That didn't stop Wild fans from being disappointed when they allowed 20 goals in three consecutive games after a great pre-season. After being thoroughly embarrassed, the team seemed to rally for a few key wins before repeating the cycle, over and over again. It's a bizarre story arc that endlessly keeps repeating.
Regardless of the constant ups and downs, the locker room is tighter than ever. So much so that most of the team vacationed together over the bye week. Postgame interviews are full of guys deflecting praise for themselves and heaping it onto others. When one player scores, every player celebrates like they personally scored. It's the hockey version of all for one and one for all.
The "tight locker room" effect radiates out into the stands. Fans can feel the good vibes and, in turn, give good vibes back. The common refrain coming from fans boils down to We love the boys because the boys love each other. It's easier to support a team when the vibes are immaculate.
But a tight locker room isn't enough. Twenty guys can be the best of friends, but it doesn't mean they make a functioning hockey team. It's starting to seem that every time they start to turn things around, another cog in the Wild machine falls out of place. And every time, it seems to happen the second they hit their stride again.
With the trade deadline fast approaching, rumors are swirling about who will be moved and who the Wild could put on waivers to make room. Jordan Greenway, Matt Dumba, and Sam Steel all have been in the mix. Since Guerin's trade plans are completely under wraps, fans are left to fill in the blanks. And they do, usually to their own detriment.
When they recalled Dakota Mermis from Iowa this week, Wild Twitter had a five-minute panic session as they tried to sort out who was being traded and who might subsequently be added to the roster. As it turned out, Minnesota called Mermis up as an emergency because Jonas Brodin was injured and Jon Merrill was sick. There was no imminent trade news about to hit.
The injury bug has been the only thing hitting so far. It isn't uncommon at this point in the season. But for an already struggling team trying to claw itself out of the Wild Card spot and into third place in the standings, it's a never-ending battle.
When Marcus Foligno was injured in a recent game, speculation was rampant about who the Wild would pull up from Iowa. Fans made cases for at least three different players who should get the look. Adam Beckman was the lucky player this time, and he landed a spot on the rotating-door second line. The spark Beckman provided in his three games was palpable. The second line snapped to life and while they didn't score goals, they also didn't allow any against them.
Now Foligno is back in the lineup. The same day that news dropped, it came alongside news that Beckman was the healthy scratch, despite his stellar performance, and Brodin was injured. Every time there is good news about the Wild lineup, it seems to just butter fans up to hear the bad news that always cames with it.
What does all of this mean for fans? It means that fans need to get used to living with the roller-coaster season the team has been playing. Not only that, but the fans should expect it. The ups and downs are hard to stomach, but a middle-of-the-road, steady team might be worse.
There are sure to be plenty of people who disagree, but here's the reasoning: It provides the excitement that the Wild are sometimes missing on the ice this year. Instead of dwelling on a loss or a game where they barely squeaked out a point or two, the focus can instead be on who is injured and who will be called up from Iowa or which goalie will start in net the next game.
As much as Wild fans love to complain, most are secretly ride-or-die fans. In the State of Hockey, the big club is a source of pride that we'll always stand by, even if it requires some time to grieve after losing in the first round of playoffs. After all, we were born the child of the strong and Wild.