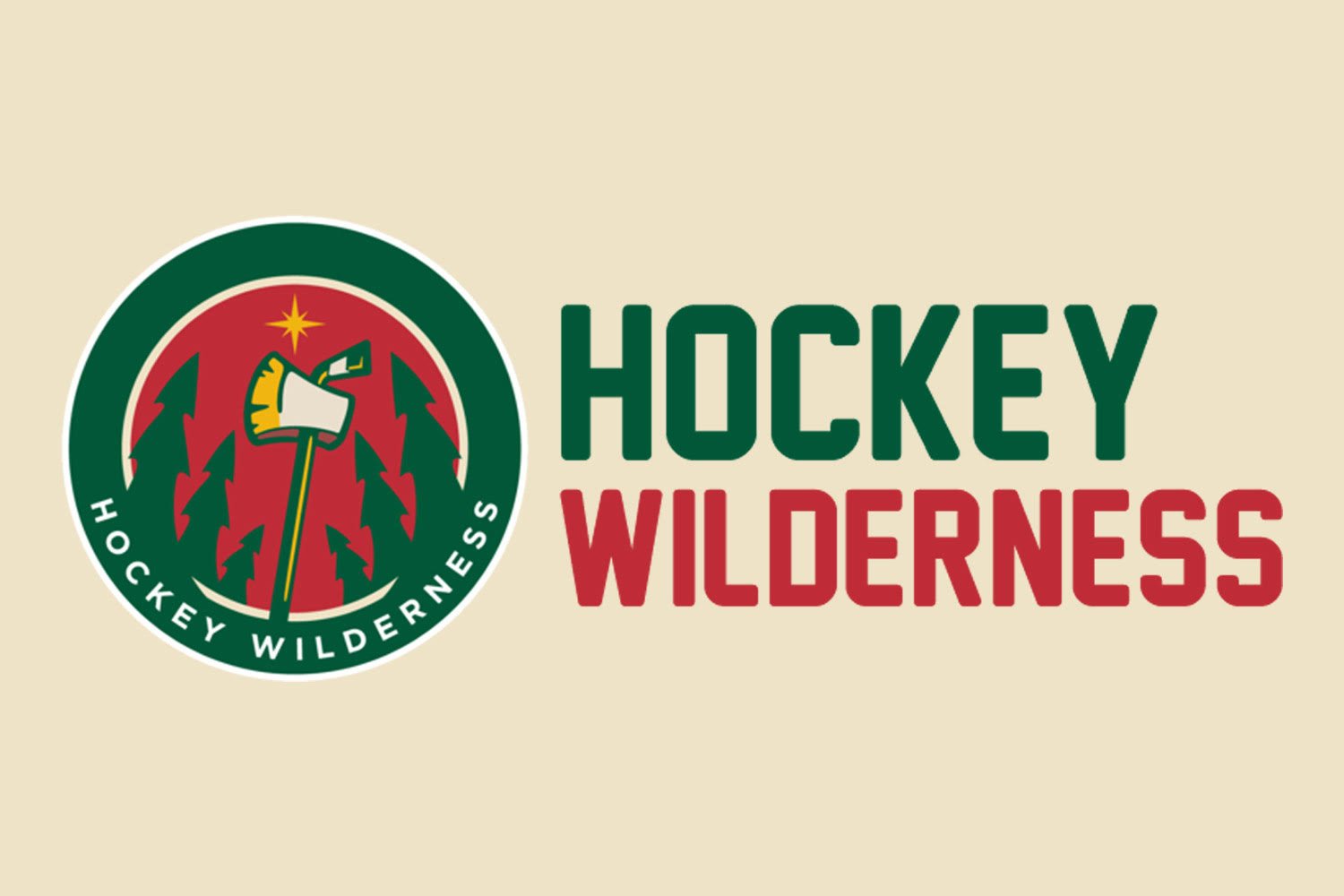 What a crazy 24 hours it has been for Jason Zucker and the rest of the Minnesota Wild.
The trade deadline comes and goes without a deal that would move Zucker and his family elsewhere, which, as more reports surface, was ranged anywhere from a lot of interest, to a done deal that fell through, to a deal that was a busy trade queue away from actually getting done (something that apparently Calgary is still kind of ticked about).
Then, after all that, Zucks nets the power-play game-tying goal with under two minutes to play, followed by Joel Erickson-Ek 26 seconds later with a greasy, crease-crashing goal that was reviewed twice and upheld, and the Wild stole two points from the Winnipeg Jets.
Oh, and the Wild wore their home jerseys on the road. Like I said, crazy, huh?
Fans continue to debate (and rightfully so) Fenton's moves this season and at the deadline, and granted it's only one game, but many of the players who have been hotly discussed were the stars of tonight's game:
* Ryan Donato had another two points
* Brad Hunt got the Wild on the board with a power-play goal
* Recently re-signed Eric Staal had two assists
* Kevin Fiala was left off the scoresheet, but provided some jump and some nice puck movement on the power play
The Wild now have three days off to get their new-look roster on the same page, before a back-to-back with the aforementioned spurned suitor (and Pacific Division leading) Calgary Flames, and a very quick homecoming for Mikael Granlund when he comes to St. Paul with the Nashville Predators, which is also the first game of a home-and-home with the Preds.
Four straight wins, but three big games loom. Also, the trade deadline was Monday, and writers still want to write about it.
Let's walk.
Wild News
Two late goals in 26 seconds give Wild stunning victory at Winnipeg - StarTribune.com
The Wild won its fourth in a row, defeating the Jets 3-2 on the road after an improbable comeback ending featuring goals from Jason Zucker and Joel Ericksson Ek.
Wild stun Jets with two goals in final 87 seconds for 3-2 victory – Twin Cities
WINNIPEG, Manitoba — The Wild kept focus even in the dying minutes Tuesday night, scoring twice in the final 87 seconds to erase a deficit and emerge with a 3-2 win over the Winnipeg Jets.
Wild's Bruce Boudreau on deadline deals: 'We're happy with what we've got' – Twin Cities
Once again, the Wild looked different against the Jets.
Wild's Eric Staal happy to still be here
WINNIPEG, Manitoba — Eric Staal lunched with his wife while dozens of fellow NHLers sat nervously by their mobile phones as Monday's NHL trade deadline came and went. The Wild forward had been there before, traded on the eve of deadline day in 2015 from Carolina to the New York Rangers.
John Shipley: Wild fans no longer in the State of Crazy Town – Twin Cities
The Wild have stopped hammering square pegs into round holes, and you no longer live in the State of Crazy Town.
'Happy to stay': Amid the chaos of the trade deadline, Eric Staal gets his wish – The Athletic
In the final push to the trade deadline, Eric Staal got an assurance he wouldn't be dealt. Then he got his new contract to stay in Minnesota
With contract extension, Wild's Staal goes from trade block to job security - StarTribune.com
Poised to become an unrestricted free agent this summer, Eric Staal said the new deal came together quickly Monday, which he expected it would.
Report: Flames 'white hot' after losing out on Jason Zucker
Following a relatively quiet deadline for the Calgary Flames that saw them acquire defenceman Oscar Fantenberg, it is being reported that they were close to making a move to bolster their forward depth, but lost out on Jason Zucker.
Tending the Fields
On Frozen Pond (Literally)
World record for longest ice hockey pass is set in the State of Hockey - StarTribune.com
The pass was made on a mirror-smooth Lake of the Isles in Minneapolis late last fall and involved a Stanley Cup winner on the receiving end.
Tourney Time
Stir in 'extra juice,' add 'all the pressure:' It's boys' hockey section final week in Minnesota
Loud, partisan crowds and top-caliber competition meet at arenas statewide starting Wednesday for berths at the state tournament next week. It all starts Wednesday with a double-header at Mariucci Arena.
All Things Gritty
Gritty Has a Security Team and He Keeps Them Very Busy - NBC 10 Philadelphia
The Flyers' lively, orange mascot was chased down by a mysterious trio of Men in Black during the 2019 Stadium Series, but these guards have been serving Gritty since before the Flyers v. Penguins game.
Around the League
LeBrun: Behind the scenes of the Mark Stone trade and why the Preds had the best deadline day – The Athletic
Plus, how Micheal Ferland became an 'own rental' and why Wayne Simmonds is the perfect fit in Nashville.
Pronman: What to expect from the prospects moved at the trade deadline – The Athletic
From Erik Brannstrom to Justin Kloos, a scouting report on the prospects who changed clubs.
Down Goes Brown: Finding optimism for the Senators in five of history's most depressing trade deadlines – The Athletic
There's a good case to be made that Ottawa Senators fans just endured one of the most depressing trade deadlines in NHL history.
Edmonton Oilers Miss the Boat at Trade Deadline
The 2019 NHL Trade Deadine came and went and the Edmonton Oilers decided to sit and do nothing. A curious move to be sure.
Why there's no reason to worry about the Calgary Flames' quiet deadline - TheHockeyNews
Adding Oscar Fantenberg was the only move coming out of Calgary on deadline day, but the Flames shouldn't be concerned. This is still one of the most talented groups in the West, and history has indicated minor moves — not big splashes — make the big difference in the long run.
Prospect Need to Know: deadline controversy and rising 2019 stars - TheHockeyNews
NHL teams were relatively cautious at the deadline - unless they were going for the big fish. Our prospect expert weighs in on some deadline moves, while also keeping up with the movers and shakers for the 2019 draft and beyond in our weekly wrap.
The Chosen Few: It's not easy being a rookie defenseman in the NHL - TheHockeyNews
Rasmus Dahlin and Miro Heiskanen have lived up to their promise and look like stars in the making. After that, though, only a handful of rookie blueliners have been able to make an impact in their first big-league season.
NHL trade deadline recap: A team-by-team breakdown of moves made ahead of the trade freeze - TheHockeyNews
Miss out on any of yesterday's deals or want to take a look at who has headed where over the past month? Now that the deadline dust has settled, we've got you covered with a complete look at who has ended up where over the past three-plus weeks.
Flames take down Islanders for sixth straight victory - TSN.ca
UNIONDALE, N.Y. — The Calgary Flames used another strong third period to keep their winning streak going.
Trotz leads Adams race at three-quarters point | NHL.com
To mark the three-quarters point of the season, NHL.com is running its fourth installment of the Trophy Tracker series this week. Today, we look at the race for the Jack Adams Award, given annually to the top coach in the NHL as selected in a Professional Hockey Writers Association poll.
Trade Deadline Aftermath: How the contenders stack up in the Stanley Cup race – The Athletic
Some teams made huge additions, some teams made minor moves and some teams decided to stand pat entirely.