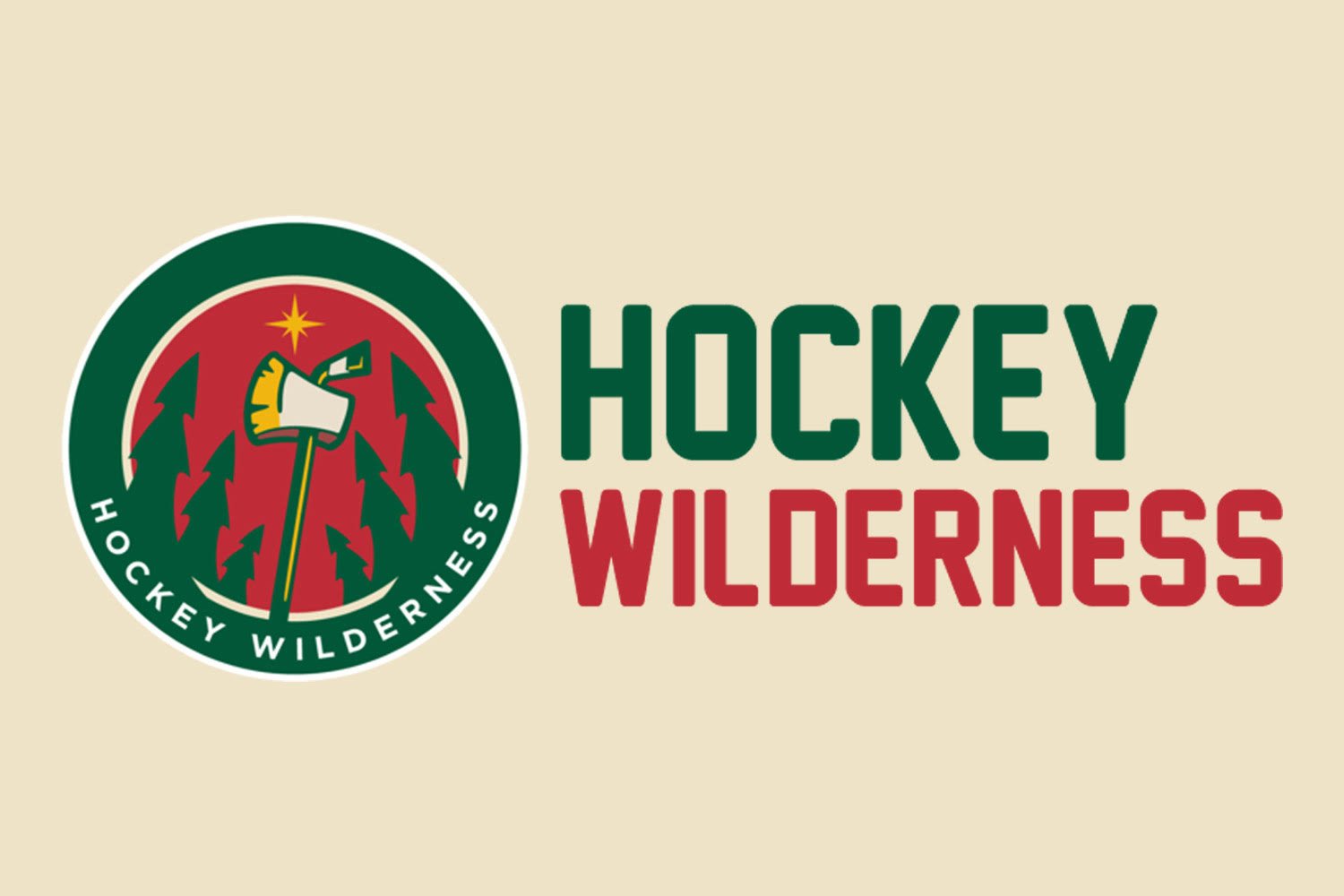 The Wild reversed their recent trend of losing to last-place teams with a shootout win against the Los Angeles Kings on Tuesday night, holding on and earning two points with their 3-2 victory. Desperate for a better result after less-than-stellar efforts against then-cellar-dwelling Red Wings (Atlantic Division) and Flyers (Metropolitan Division, not to mention the entire NHL), Nino Niederreiter and Eric Staal scored for the Wild in regulation, and Jason Zucker potted the only shootout goal to earn the victory against the Kings, who currently have the fewest points in the Western Conference.
Next up on the homestand are the Anaheim Ducks, whose general manager had to release a statement about how he wasn't going to fire their coach despite 11 straight losses (now 12 after dropping tonight's game vs. the Red Wings):
Elsewhere in the league, teams are already gearing up for the trade deadline on February 26th, with expert/talking head/insiderr information abound. Who will move? Who will stay? And will Paul Fenton be active at the deadline? Lots of Wild and NHL-centered trade discussion in today's walk.
There's no doubt that Fenton and the Wild could "use somebody" that could spark the team and help them climb the standings. Enjoy this classic 2000s banger as we walk...
Wild News
Wild surrenders late goal to Kings but wins in a shootout - StarTribune.com
Jason Zucker was the only scorer in the shootout, using a backhand to settle a back-and-forth third period that started with Eric Staal's goal.
When is offside not offside? Wild's Bruce Boudreau miffed by coach's challenge ruling - StarTribune.com
John Shipley: Time for Wild to decide which players still 'spark joy' – Twin Cities
The MN Wild remain a serviceable NHL team, still in the hunt for their seventh consecutive postseason appearance. But after a pair of ugly losses to also-rans from Detroit and Philadelphia this week, general manager Paul Fenton has to start asking himself how much of his new team he really needs moving forward.
The Minnesota Wild are stuck in the middle again — where do they go from here? - TheHockeyNews
Minnesota finds itself back in wild-card contention, but the playoff prospects don't seem all that favorable for the Wild. It might be time for GM Paul Fenton to start making his mark on this roster with the deadline in the offing.
NHL on NBCSN: Should Wild's future include Bruce Boudreau?
Will a playoff miss or another early postseason disappointment mean goodbye to head coach Bruce Boudreau? The PHT staff give their thoughts on whether he should remain behind the bench beyond this season.
Wild's Bruce Boudreau: Devan Dubnyk 'just tired' after giving up 10 goals in five periods – Twin Cities
After watching Devan Dubnyk give up 10 goals in five periods, MN Wild coach Bruce Boudreau says he'll have to start managing the goaltender's time. "He's play an awful lot of hockey," he said.
Tending the Fields
Pronman: 2018-19 midseason NHL prospects ranking – The Athletic
Corey Pronman's list of the best skaters and goalies in NHL organizations, including the Wild's (?) Krill Kaprizov.
Russian wingers top TSN's ranking of NHL-affiliated prospects - TSN.ca
New York Rangers prospect Vitali Kravtsov barely edges out fellow Russian winger Grigori Denisenko of the Florida Panthers to lead the way in the 2019 edition of TSN Hockey's annual list of the Top 50 NHL-affiliated prospects.
Trading Places
LeBrun Notebook: Bobrovsky camp told Jackets months ago they would consider waiving for right trade – The Athletic
Pierre LeBrun has the latest on the likelihood of Sergei Bobrovsky being traded, the future of the Ducks' retool and the options for the Leafs to acquire a top-four defenseman.
As the losses pile up, the Ducks are becoming a team of interest in the trade market – The Athletic
The Ducks are in a time of transition. Craig Custance examines how that might impact the trade deadline and the next steps for GM Bob Murray.
31 Takes: Why are teams lining up to acquire Wayne Simmonds?
Seems like the Flyers fire sale (Flyer sale) is definitely underway.
Insider Trading: Gardiner's future with Leafs; Bobrovsky willing to waive no-trade - TSN.ca
TSN Hockey Insiders Pierre LeBrun and Darren Dreger joined host Gino Reda to discuss the latest with the ongoing Sergei Bobrovsky saga, the chances that Derick Brassard could be traded out of Pittsburgh and more in this edition of Insider Trading.
NHL Trade Deadline: Our Top 10 Must-Watch List
With now under six weeks until the Feb. 25 NHL Trade Deadline, we're taking a second look at the Top 10 trade options potentially available in the market.
All Things Gritty
Gritty Philadelphia: How the Flyers Made Their Mascot a Success
Gritty Philadelphia is the work of several acts of genius on the part of the Philadelphia Flyers' marketing team. Here, read the story of his inception.
Flyers Mascot Gritty Shares His Own #10YearChallenge Photo - NBC 10 Philadelphia
The year 2009 was apparently a rough one for the Flyers' mascot.
Flyers mascot Gritty featured on Mike McKenna's goalie mask | NBC Sports Philadelphia
Everybody loves Gritty, especially goalies. Mike McKenna has the latest mask honoring the furry fella. By Jordan Hall
Off the Trail
Transgender hockey pioneer honored at Rangers' Pride Night
NEW YORK -- Harrison Browne tweeted a picture of himself in front of a marquee outside Madison Square Garden on Tuesday.
Capitals host youth team that stood up for teammate after racial taunts
WASHINGTON -- Divyne Apollon II and his Metro Maple Leafs teammates never imagined that standing up for each other in the face of racism would lead to all of this.The players on the 14-and-under travel hockey team based in Odenton, Maryland were only doing what they thought was right.
Have Toronto Maple Leaf Fans Turned on William Nylander?
Toronto Maple Leafs' Willian Nylander was an early season hold out. After his contract, he has returned but is not playing well. Should fans be critical?
'Goalie' Hits Movie Screens in March - Legendary Terry Sawchuk Biopic
A biopic tracing the brutal life and extraordinary career of goaltender Terry Sawchuk is hitting the big screen in March.
Kicking three seven-year-olds out of their league is a prime example of how screwed up minor hockey can be - TheHockeyNews
Taking part in a so-called outlaw league has resulted in three seven-year-old kids getting booted from their minor hockey association in Ontario. The only way for the kids to re-enter league play is by way of an appeal.
Carey Price looks like he's back and that's bad news for the Eastern Conference - TheHockeyNews
On a night the Bruins donned their Winter Classic throwbacks, it was Carey Price who turned back the clock to his Hart and Vezina Trophy-winning season and pitched a game-stealing performance that set the stage for Canadiens blueliner Jeff Petry to net the overtime winner.
Bourne: What it really means when a coach says their team is 'not working hard enough' – The Athletic
On the difference between not trying and giving less effort plus five thoughts from the Leafs vs. Avalanche game.
LeBrun: For real, NHL and NHLPA both appear to want long-term labour peace, not another lockout – The Athletic
Both the NHL and NHLPA seem to be genuinely hoping to avoid missing games this time around as labour talks intensify.
Fantasy hockey: Vladimir Tarasenko, Dougie Hamilton top list of second-half rebound candidates – The Athletic
Scott Cullen takes a look at the underlying numbers that suggest better second-half performance for 10 players, including Blues winger Vladimir Tarasenko.