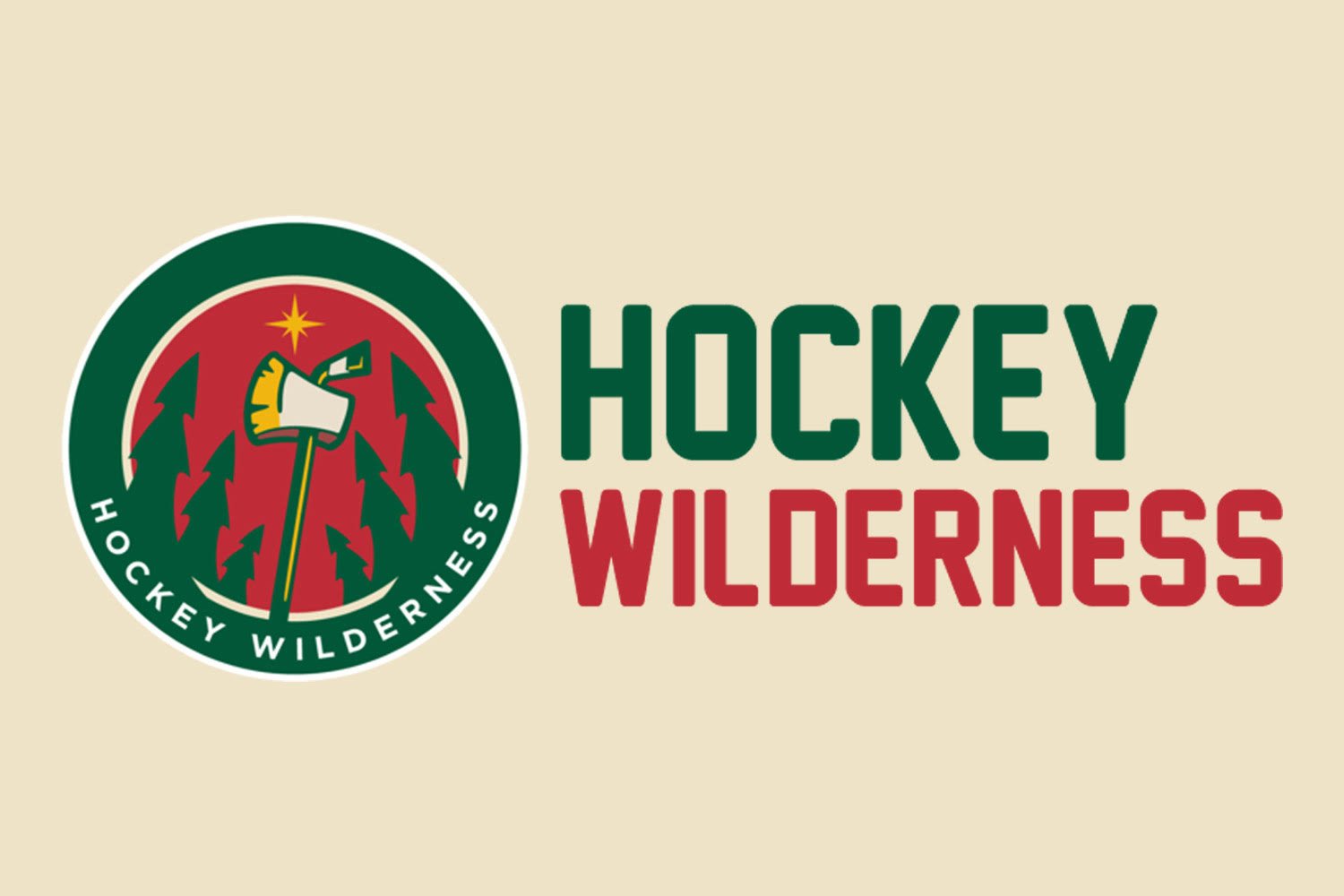 If you've read my stuff on HW with any kind of regularity, you know that I am very rarely one to complain about the officiating in NHL hockey. And when your team is outshot 40-20 in a playoff game—as was the case in Game 1—and still has a chance to win, it's hard to say that the zebras had anything to do with the outcome. But the fact of the matter is, the Jets were gifted the first goal of this opening round series between Minnesota and Winnipeg on Wednesday.
As a former coach, my favorite thing to do with referees after they had clearly made a poor call in the other team's favor was to calmly tell them when they skated by the bench, "Ok, you owe us one now." And I'm telling you, it worked 100% of the time. That next penalty went in my team's favor every... single... time.
After the absolute bulls**t holding call on Nate Prosser led to the game's first goal by Mark Scheifele, I certainly would have been reminding the officials regularly about the debt owed to my Minnesota Wild. But the make-up call never came Wednesday, as the refs swallowed their whistles the rest of the way, despite plenty of dirty work behind the play on both sides that could have very easily been called.
It's safe to say that Minnesota is still owed one as it enters Game 2. 
In other news, Filip Forsberg scored a filthy goal last night against the Colorado Avalanche.
Nazem Kadri was filthy in a different way.
Brad Marchand did something REALLY filthy.
Oh, and Artemi Panarin had a decent goal to finish off the Capitals in style in Game 1.
The Beatles take us through today's Walk, as the Wild looks to... get back... in this series.
Wild News
Without Ryan Suter, inexperience showing on Wild blue line
Probably true, Dane, but I still thought they played pretty well in Game 1.
Greenway brings brawn into play for Wild
The kid was good in the series opener.
On Frozen Pond
Canadians don hockey jerseys in show of solidarity with Humboldt
The outpouring of support and continuing tributes to the Humboldt Broncos have been incredibly moving.
Off the Trail
Nashville Predators unveil new catfish tank for start of NHL playoffs
All other teams are doomed!
Blue Jackets burn Capitals in Game 1 and all of Washington's ghosts are awake
What a perfect headline.
Ducks barely put up a fight in loss to Sharks 3-0
Dominance by the Sharks in Anaheim's building. Evander Kane had two goals in his playoff debut.
Nashville, Filip Forsberg beat Colorado in Game 1
The Avs did have them on the ropes for a little while...
Special teams, top line lift Boston Bruins past Maple Leafs
Brad Marchand licked Leo Komarov's face for some reason.