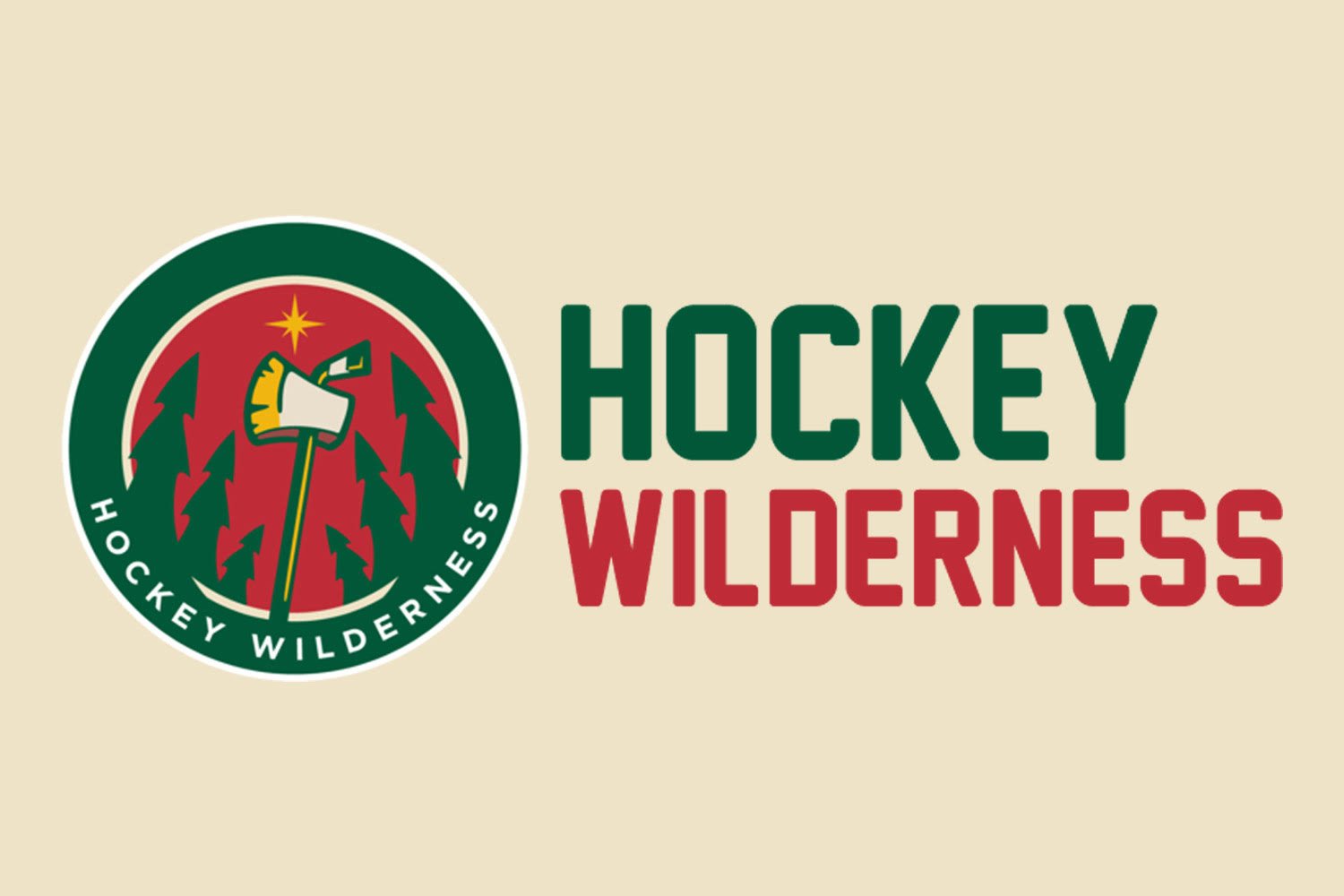 Not many were expecting Team Slovenia to upset Team USA in men's hockey at the Winter Olympics, but the boys in red, white, and blue suffered an overtime loss to the Lynx of Slovenia (perhaps some of you thought that Minnesota's only true sports dynasty had roasted someone on Twitter, but they share their nickname with Team Slovenia). Credit to Slovenia, they were persistent and never gave up, finding a way to tie it up with less than two minutes in the game.
There is a silver lining (or two for Wild fans). First, the Olympic Athletes from Russia team were similarly upset by Team Slovakia, so the group still feels up for grabs. Second, both Wild prospects in the Olympics scored a goal in their games last night. Kirill Kaprizov had a tip in goal and Jordan Greenway drilled home a shot after a rebound was kicked over to him. So at least there's that.
Wild News
Eye behind the mask: Dubnyk always working on his focus - StarTribune.com
North Score: To improve his eyes, Wild goalie Devan Dubnyk doesn't have to look too far — only to Edina, where a company called True Focus Vision keeps his sight in line.
Get ready for mid-April home playoff chaos with Wild, Timberwolves - StarTribune.com
The Wild is surging in the second half of the season, strengthening a once-tenuous hold on reaching the playoffs for a sixth consecutive season.
Scoreboard shows Wild building small cushion in playoff race
Scoreboard-watching MN Wild know every point counts as the NHL begins its regular-season home stretch.
Native Minnesotans marvel at record tied in Rangers-Wild game - StarTribune.com
What eight players who suited up for the Tuesday meeting between the Wild and Rangers at Xcel Energy Center had in common was their upbringing.
On Frozen Pond
Team of the Week: Minnesota : College Hockey News
Minnesota scored 11 goals this weekend en route to a sweep of Wisconsin in the final installment of this season's Border Battle. The Gophers defeated the Badgers, 4-2, on Friday and followed...
Five Ring Circus
Why the U.S. Men's Ice Hockey Team Lost Its First Game | Time
The U.S. men's ice hockey team had a disappointing loss to Slovenia in its first game at the 2018 Winter Olympics. Here's why.
Slovenia erases two-goal deficit, defeats United States in OT | NBC Olympics
Slovenia took down the United States in the opening game of the 2018 PyeongChang Olympics
Slovakia upsets OAR in back-and-forth thriller | NBC Olympics
A third-period goal from Peter Ceresnak propelled Slovakia past the Olympic Athletes from Russia
Off the Trail
Power rankings: the Blackhawks bottom out | The Hockey News
While the Bruins stay on top and the Leafs surge, the freefalling Hawks fall to an unfamiliar address: the basement floor.
Trade Deadline retrospective: What impact did last season's major deals have? | The Hockey News
The deadline is drawing near, so let's look back at several of last season's most significant acquisitions and how they worked out for contending teams.
Drafting a Defenseman First Overall: Pass or Fail?
Rasmus Dahlin is the front-runner to be selected 1st overall in the 2018 NHL Draft. Selecting a defenseman 1st overall in the modern NHL is extremely rare. While in the 1990s it was common, since 2007, it has only happened once. How should we assess the potential success of a selecting a defenseman 1st overall?
NHL Trade Rumors: Domi, Pacioretty, Maroon, Nash, More
One day after a big trade that sent defensemen Dion Phaneuf to the Los Angeles Kings, will the dominos fall when it comes to other trades that might have been contemplated? What is the standing on trades that include players like Rick Nash, Max Pacioretty, Mike Hoffman, Derick Brassard and others?
Buffalo Beauts Rebecca Vint Was an All-Star Well Before Minneapolis
Folks in Buffalo knew that Rebecca Vint was worthy of an NWHL All-Star selection well before she was invited to the showcase in Minneapolis. THW caught up with her shortly before she headed to Minnesota, and talked with her about her first season as a Beaut.