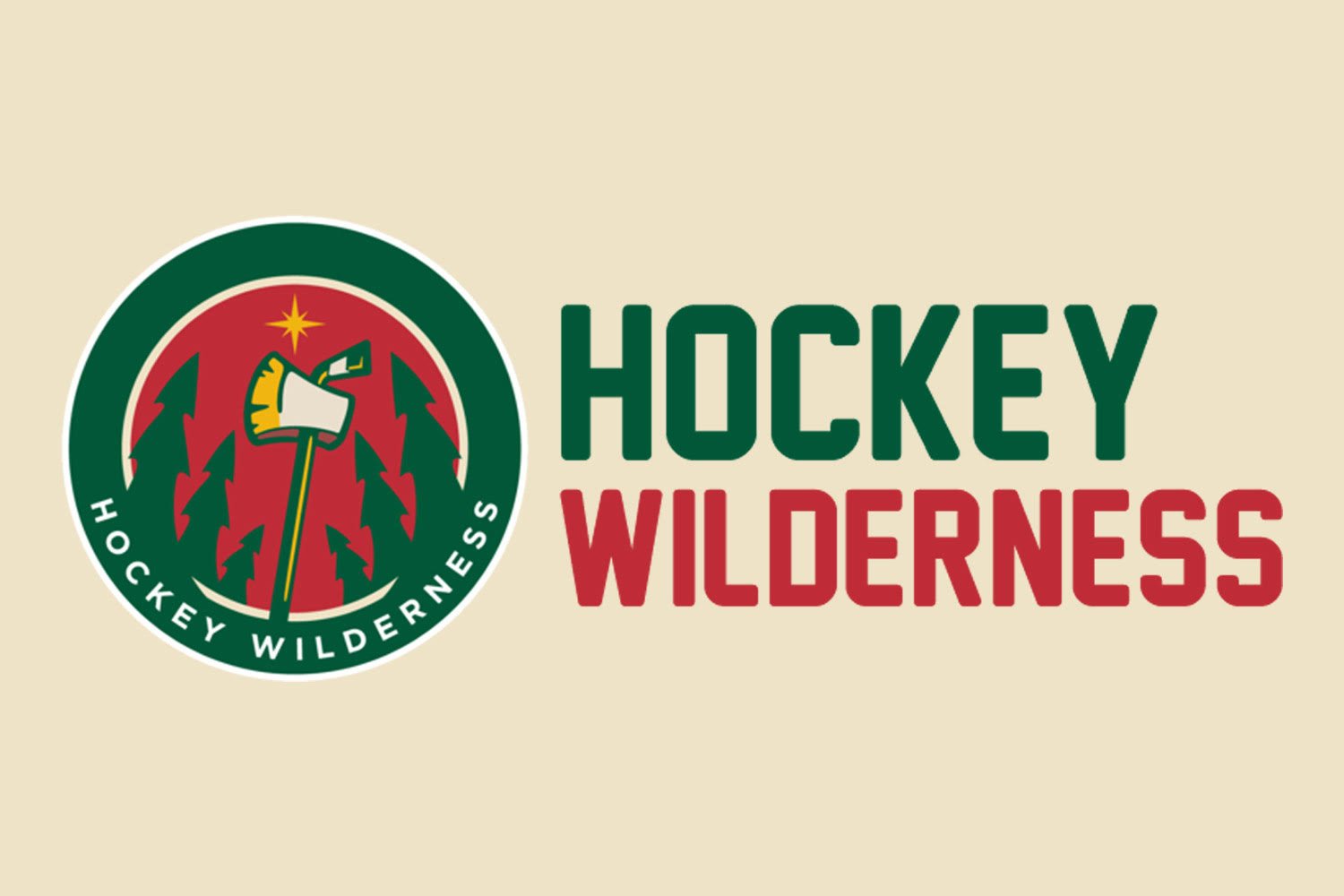 The Wild lost. Again. And played poorly. Again. With poor passing and goaltending... AGAIN. And... well, you get the point. Just. Brutal.
Which do you want, the good news or the bad news?
BAD
The Wild don't look likely to turn this around anytime soon.
GOOD
If they keep on this pace, they'll have a decent shot at McDavid or McEichel.
To properly communicate my feelings, I'll give you two choices of music. The first is an upbeat anthem about some of the most unlikely things in the world. I recommend you insert MN team names into it, instead of "Cubs" and "Tampa Bay Bucs," but that's just me. The second is an upbeat song about having a very cynical outlook... it's great.
with these ready, let's get to the walk.
Wild News
NHL announces changes to Draft Lottery format | NHL.com
This seems like it may soon become relevant to the Wild...
Collars are tightening in Minnesota, where tension is building as the Wild keeps losing | Russo's Rants | StarTribune.com
I mean, I appreciate that they're all miserable... but they really should start fixing it. They're the only ones who can.
Blackhawks run Minnesota Wild out of building in necessary win | Second City Hockey
"necessary" indeed... but for the Wild. Which they didn't.
Blackhawks 4 , Wild 1: Lifeless effort ends with fourth straight loss | TwinCities.com
Biggest problems tonight: NO EFFORT! NO PASSION!
In search of a goalie for the Minnesota Wild | Along the Boards
The Minnesota Wild are having a few issues in net, and their solution might have to come from outside the organization.
Wild: Zach Parise, mourning father, finds support on road trip | TwinCities.com
Support, but no success... which has to make it worse.
Minnesota Wild GM Chuck Fletcher balancing trade options | TwinCities.com
Please, Fletch, please don't make a trade for a rental.
Wild's latest feeble effort results in fifth consecutive loss, 4-1 to Blackhawks | Star Tribune
CHICAGO – To quote Chuck Fletcher, it's not a "coaching thing." So, Yeo's seat is safe, then?
Tending the Fields
Iowa Wild Upset Texas Stars | Gone Puck Wild
So: MN Wild play well, Iowa stinks. Iowa plays well, MN stinks... sigh.
2015 NHL Mock Draft: New Year's Edition | The Hockey Writers
According to this, the Wild will have one of...
2015 NHL Draft: McDavid, Strome highlight potentially strong group from OHL | Hockey's Future
Could the Wild get one of these stars next year?
The Ice Hole
Minnesota has Badgers' number | Minnesota Hockey Magazine
Well, at least ONE Minnesota team has won lately...
Minnesota Golden Gophers Swept in Ann Arbor, Michigan Wolverines Win 7-5 | The Daily Gopher
Looks like Kuemper and Backstrom's goalie-itis has reached the U...
Gophers women's hockey: UMN wins OT shootout in tie with Wisconsin | TwinCities.com
GWHT is 2nd in the conference, just 1 point behind WISC.
Off the Trail
Overtime Changes Successful in the AHL; NHL Next? | The Hockey Writers
The new overtime format has been very successful at the AHL level this season. Implementing these changes in the NHL is the next logical step.
VIDEO: Ducks retire Teemu Selanne's jersey in touching ceremony | theScore
Slowest. Banner raising. Ever.
Sabres' McCormick in hospital with a blood clot | ProHockeyTalk
He's expected to be out a while. We wish him a speedy recovery.
RECAPS
Minnesota Wild at Chicago Blackhawks
Spoiler: none of the 3 stars wore white.
Florida Panthers at Edmonton Oilers
Edmonton couldn't even do us the favor of winning, those jerks.